I felt like I was running late when I left Cleveland. I pushed the gas pedal a little more as I flew east on interstate 90. Time to exit, and I headed up the off ramp. Crap! I took a wrong turn. This had to be the most confusing exit ramp intersection ever. After a couple quick turns, I was back on the correct path. The tarmac turned to gravel; just a couple more turns and I would be there. Finally, I arrived and I was a little early – just perfect. At the last moment Alicia, Drew and I decided to push back the session to later in the day. Being spring, the days are getting longer…faster. More than anything, I wanted to capture Alicia and Drew in the gorgeous evening light.
We met at their family property, filled with forests and meadows. After chatting for a few minutes, we headed across the meadow and up a hill to the forest. "Are you OK crossing rough ground with your equipment," Drew asked. "I was a boy scout," I said, which seemed to address any concern. We were looking for a waterfall. Alicia and Drew have spent hours together in the meadows and sitting by the falls. Eventually we arrive at the beautiful falls. The waterfall was just a simple drop in the forest, but it was surrounded my hemlocks and moss made lush by spring rains.
Alicia and Drew's relationship may have matured on this land, but it started in college. Alicia and Drew have known each since college, and as Alicia puts it "I have had a huge crush on Drew since the end of college." As is typical, she was dropping hints, but Drew missed them. I am notorious for that as well. They continued to spend time together, and after separate mission trips in Africa, their relationship really took off. Now, their wedding is just around the corner, but that is a story for another day. Below are a few favorites from their gorgeous engagement session –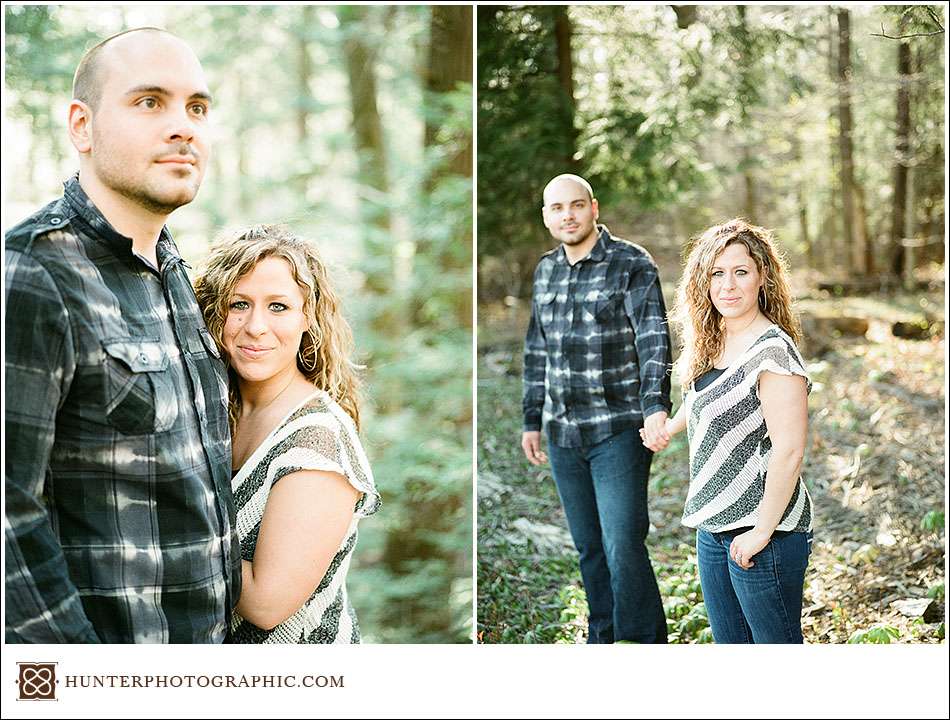 Above – Alicia and Drew in evening light passing through the forest. Below, Alicia looking up to Drew.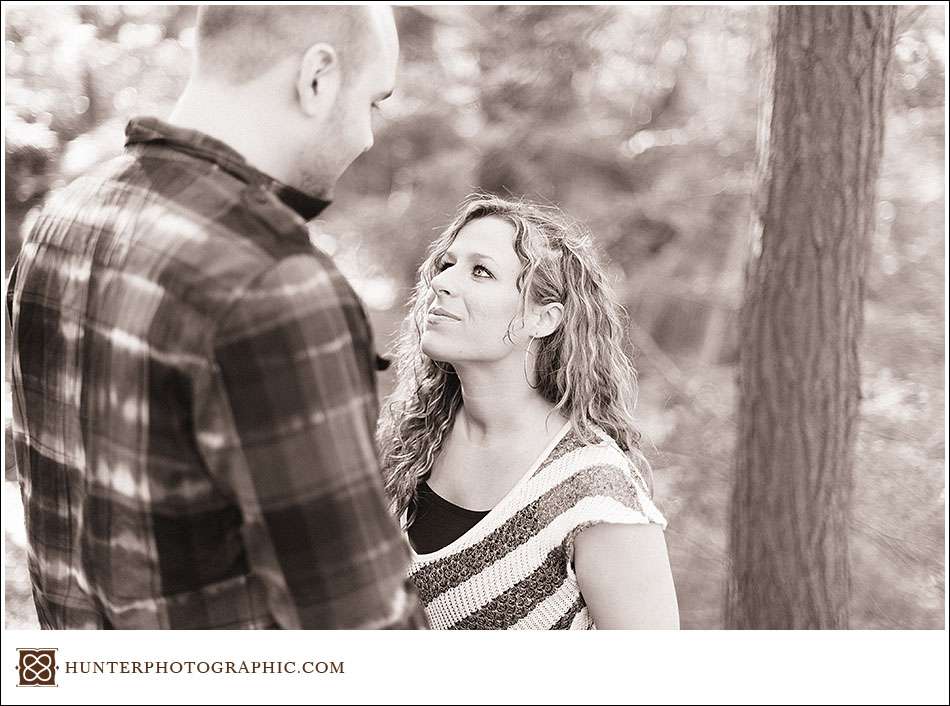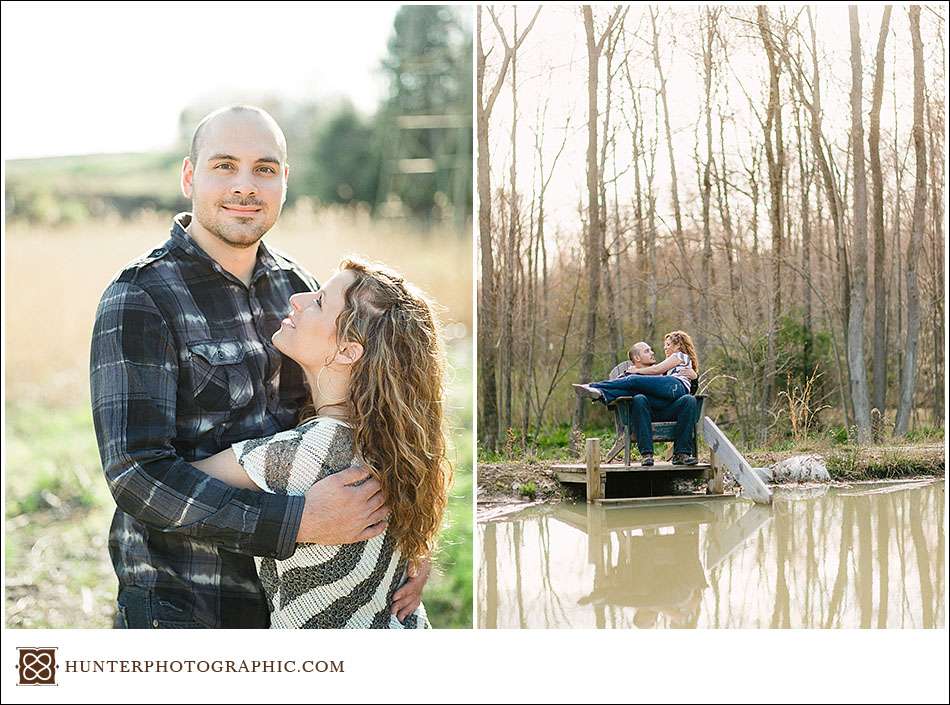 We came across a transmission line right-of-way cutting through the forest. Underneath the wires, the sun was streaming across the field, lighting up the tan grasses. Below, a covered bridge around the corner from their property.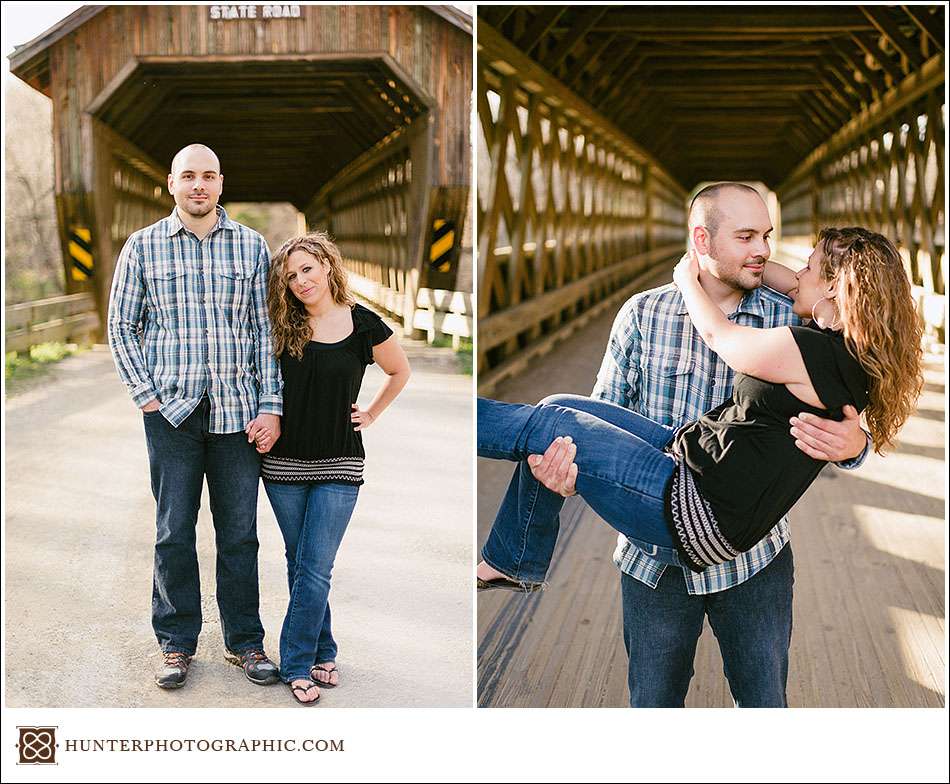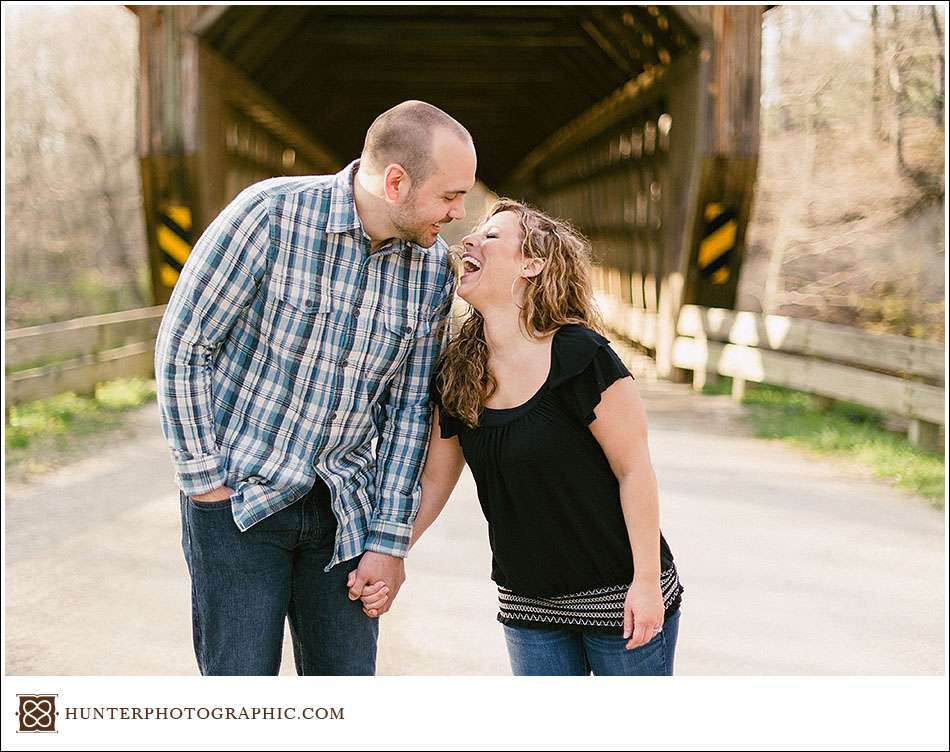 Alicia and Drew have such fun together. They really are the perfect couple – great fun, deeply loving, caring and oh so beautiful.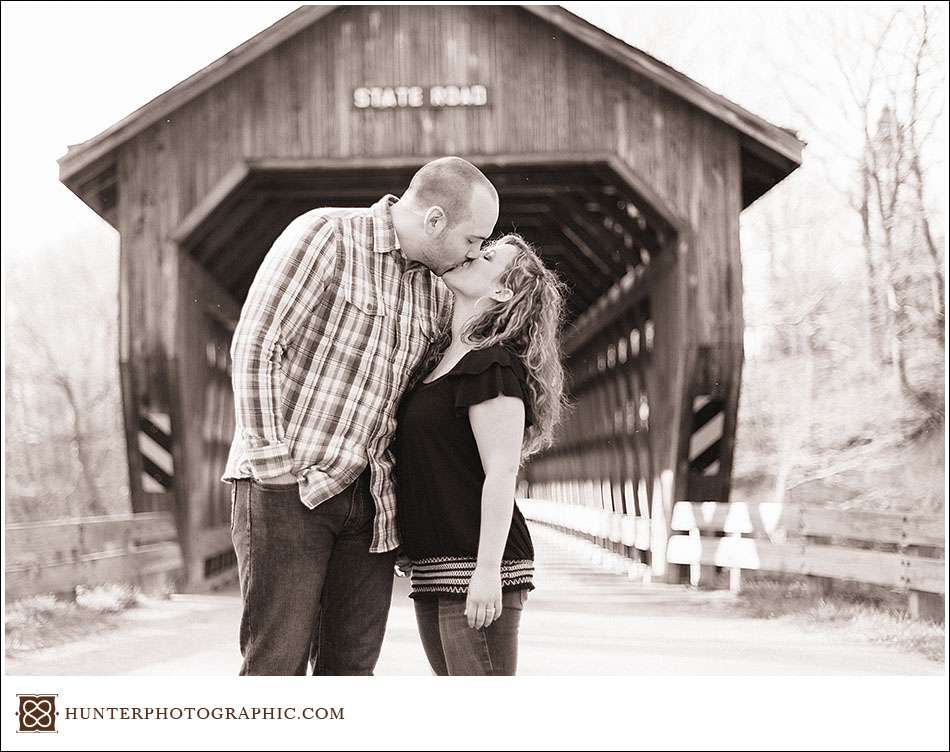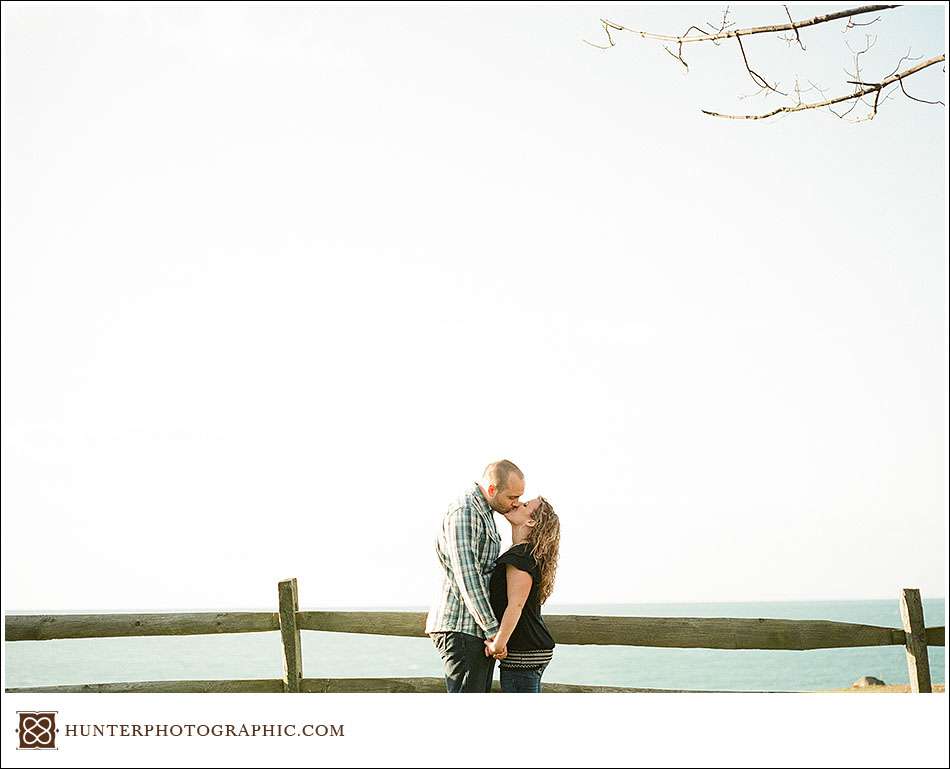 Just before sunset we hopped over to the Lake Erie shore near Conneaut, Ohio. The peach-colored light cast a amazing tone across the beach.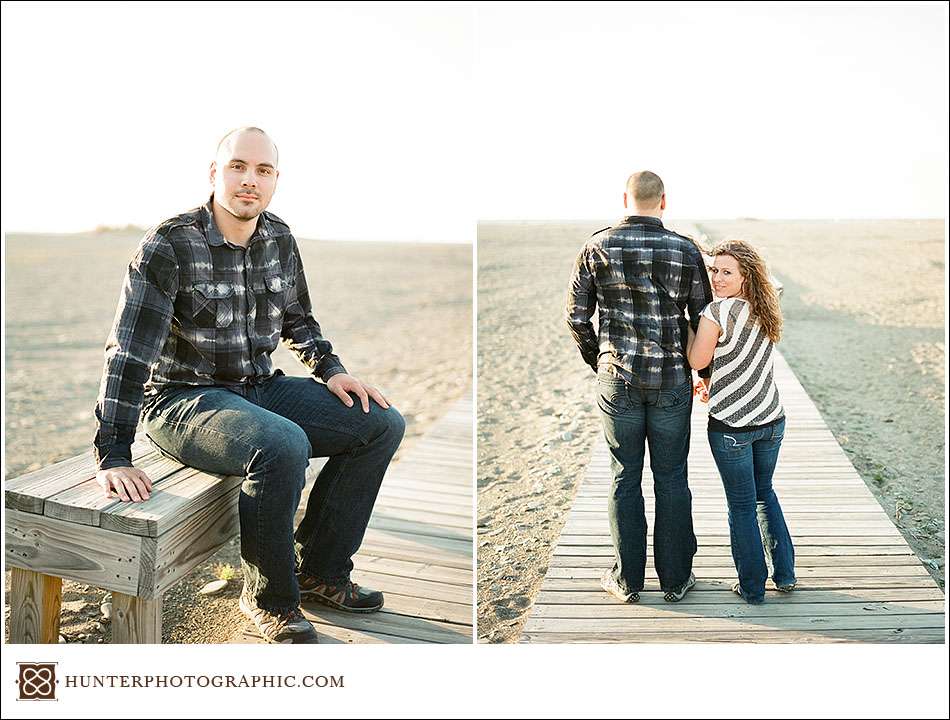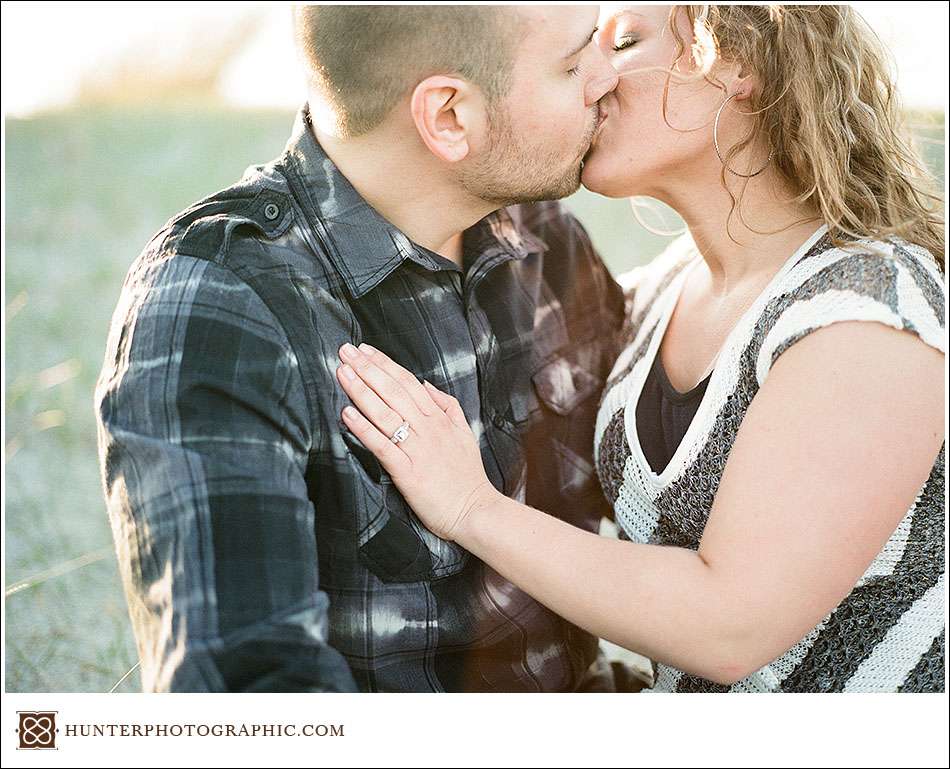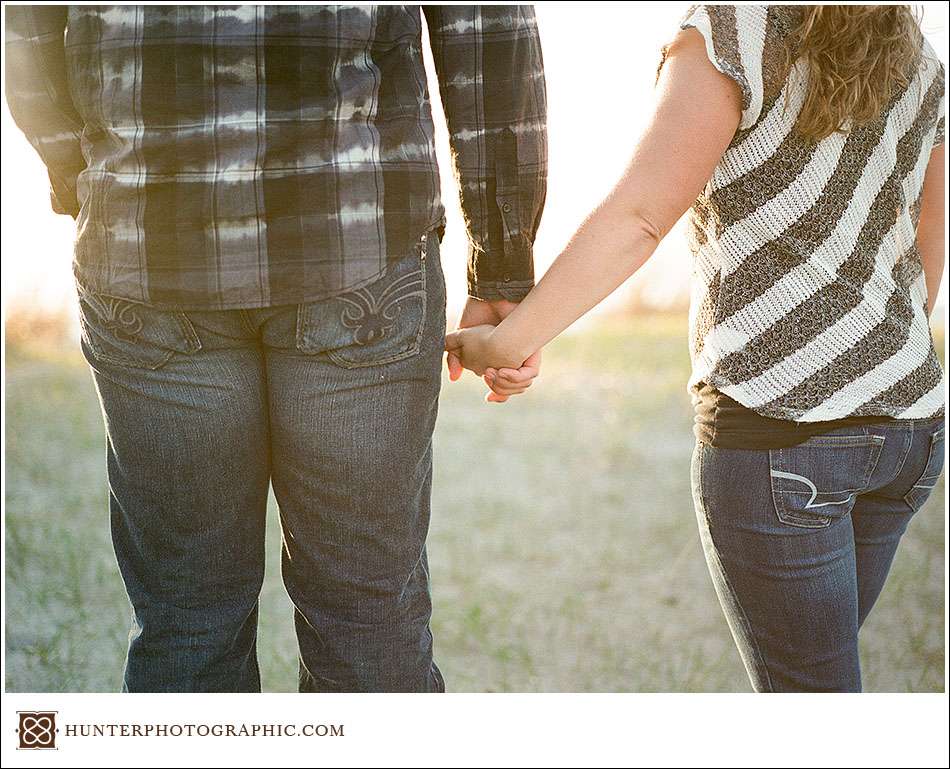 I like the last photo in particular because it looks like they are ready for what is ahead. What's ahead looks sunny and bright. For the photographers out there, the majority of the above was shot on film. The balance is digital processed with VSCO. You might spot the differences, you might not. Well, that's all for today. Many more coming soon.