Weather in these parts turned rather fowl at the start of autumn. We don't normally catch rain on wedding Saturdays, but for a few weeks straight it seemed to rain constantly. So was the story for Samantha and Scott's wedding at the Blair Center in Westfield, Ohio. The rainy forecast could be clearly seen days before hand. It would certainly rain, and it would rain a lot.
However, where there is rain, there is always a silver lining. Samantha and Scott's wedding was at the Blair Center, which is beautiful inside and out. Even if it poured cats and dogs, the inside is just as beautiful as the outside. Furthermore, there are some great covered locations outside. We could simply stand under the ceremony tent, portico or passageway and capture some great natural light photos.
In fact, that is exactly what we did. In the morning and early afternoon, it rained hard. So we simply remained inside or stepped out under cover. It's hard to tell in the photos below, but it was raining during the bridesmaids photos. Then by some magic, it cleared and we could pretty much go anywhere for the rest of the day.
More important than the logistics of the day is the wedding itself. It was emotional, friendly, beautiful and simply perfect. I absolutely love Samantha's dress. It wasn't white or even off-white. It wasn't quite blush either. It was like a pale champagne and she looked smashing in it! Her jewel-encrusted shoes made the perfect accent. I also love how Samantha and Scott incorporated their personal story into the design. They originally met at Baldwin Wallace University, home of the Yellow Jackets. Being big sports fans, they pulled this idea into their wedding design. Suggesting they were meant to "bee", they gave each guest a jar of local honey.
Samantha & Scott's wedding was definitely one of the most fun this year, and I hope you enjoy the highlights below.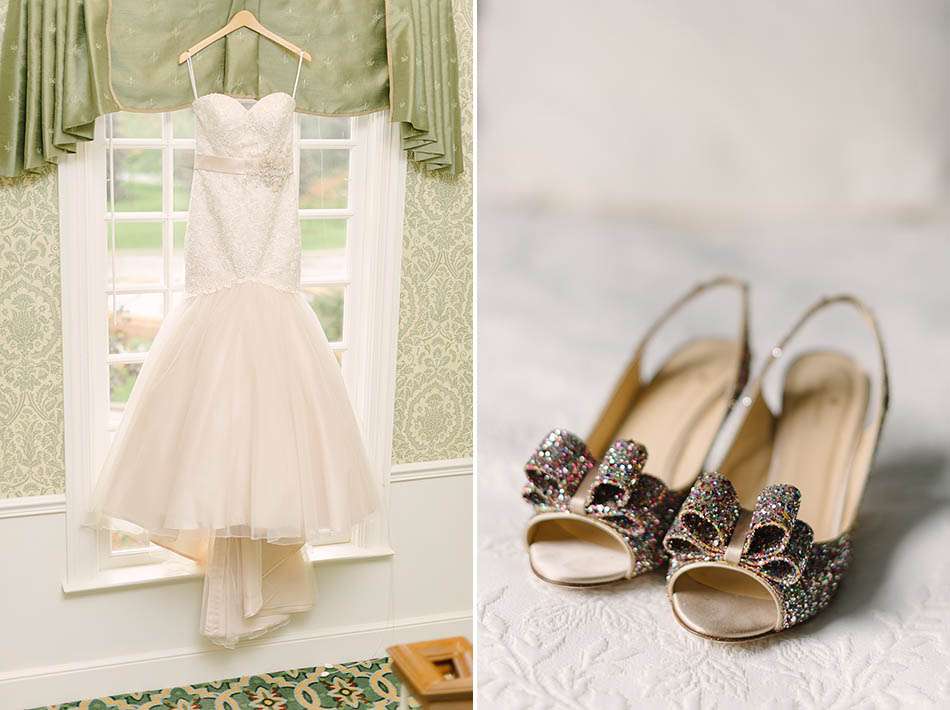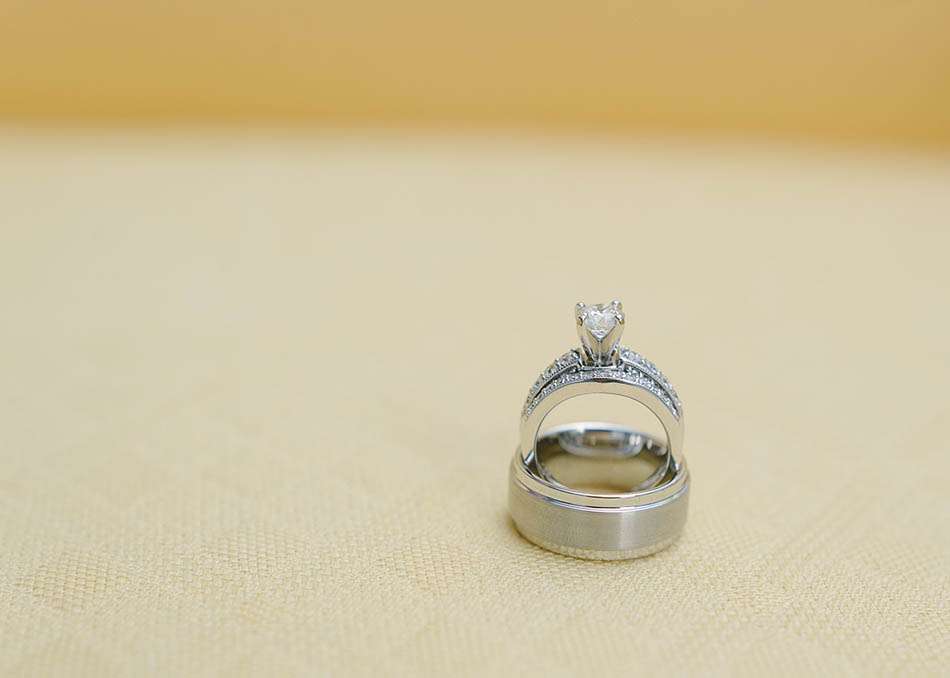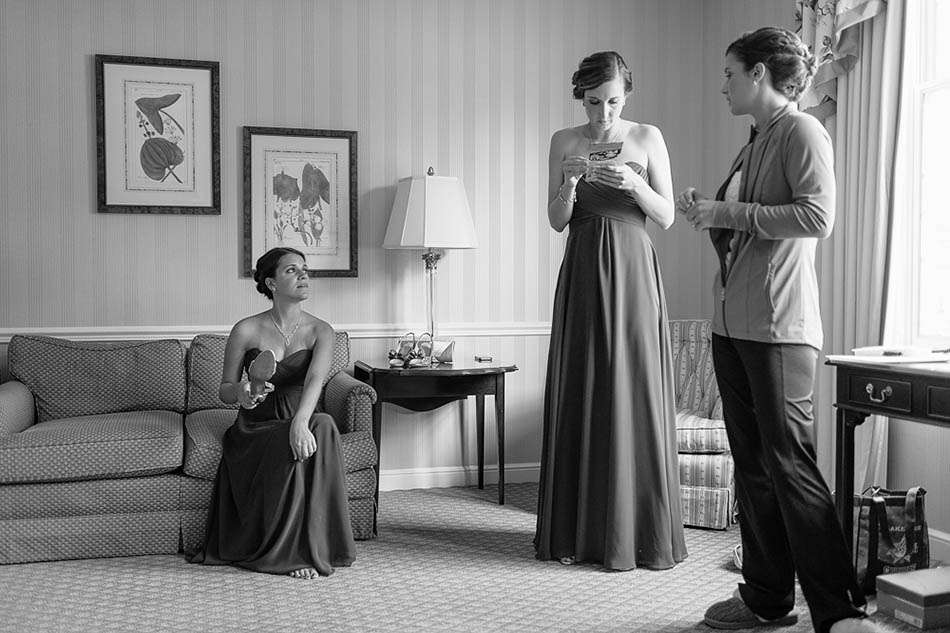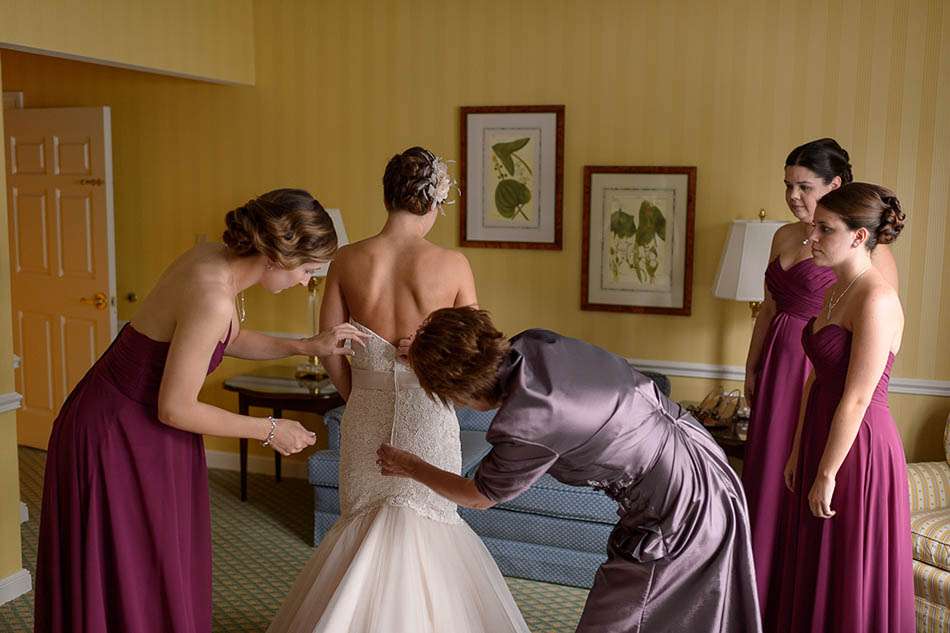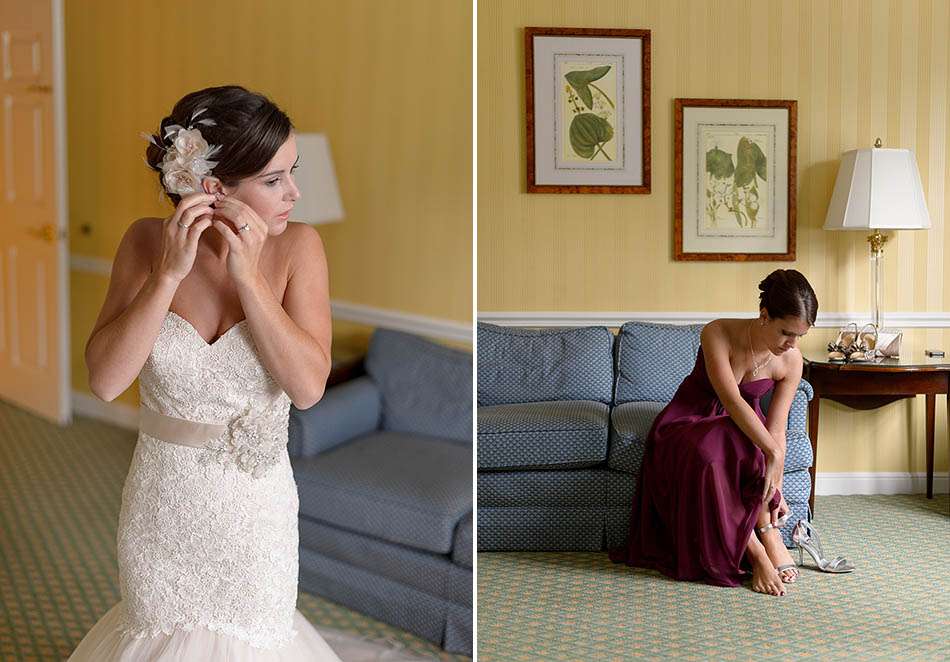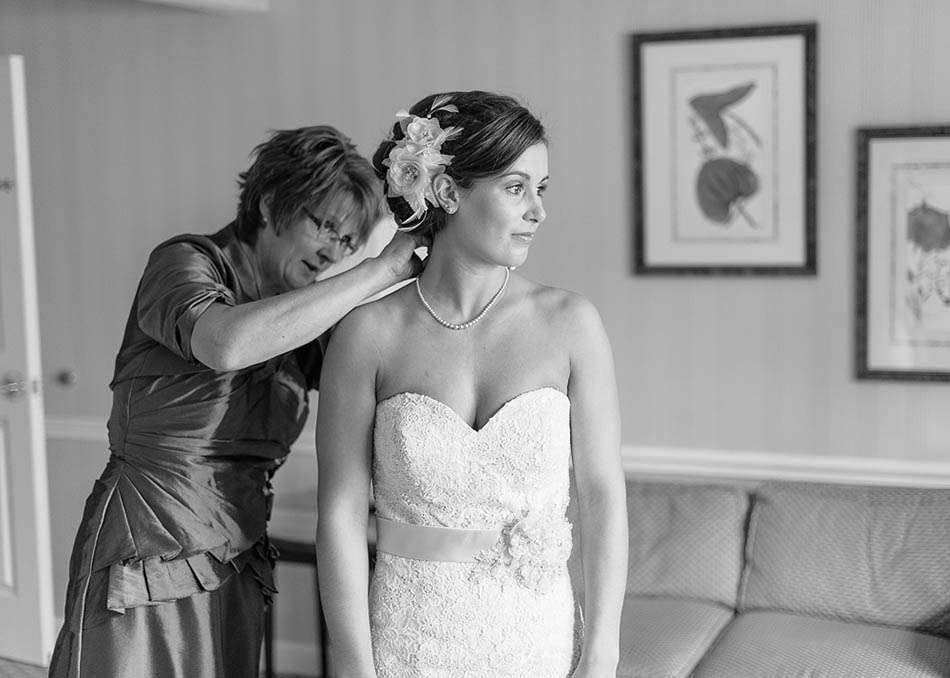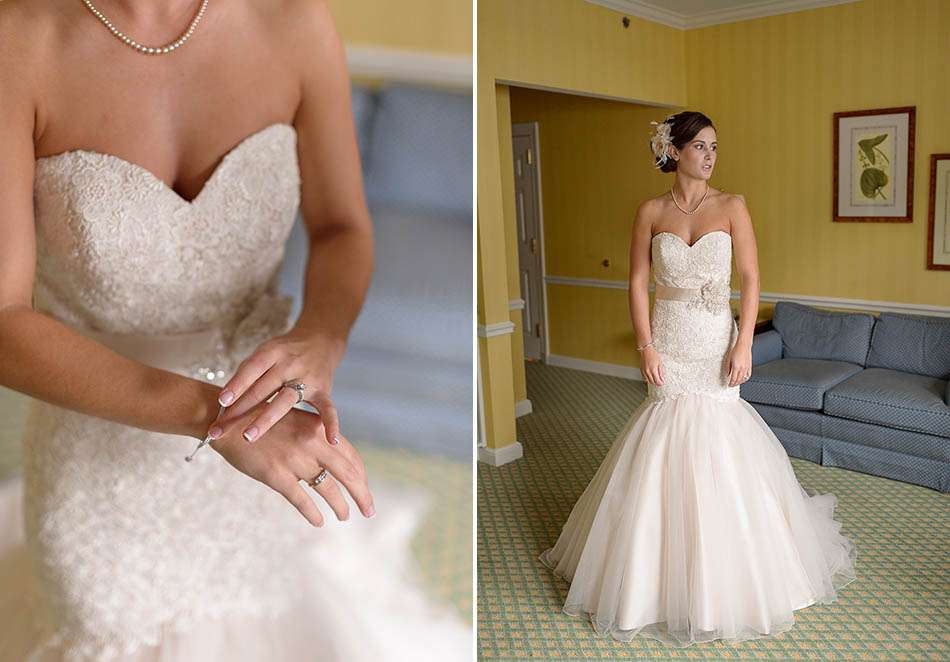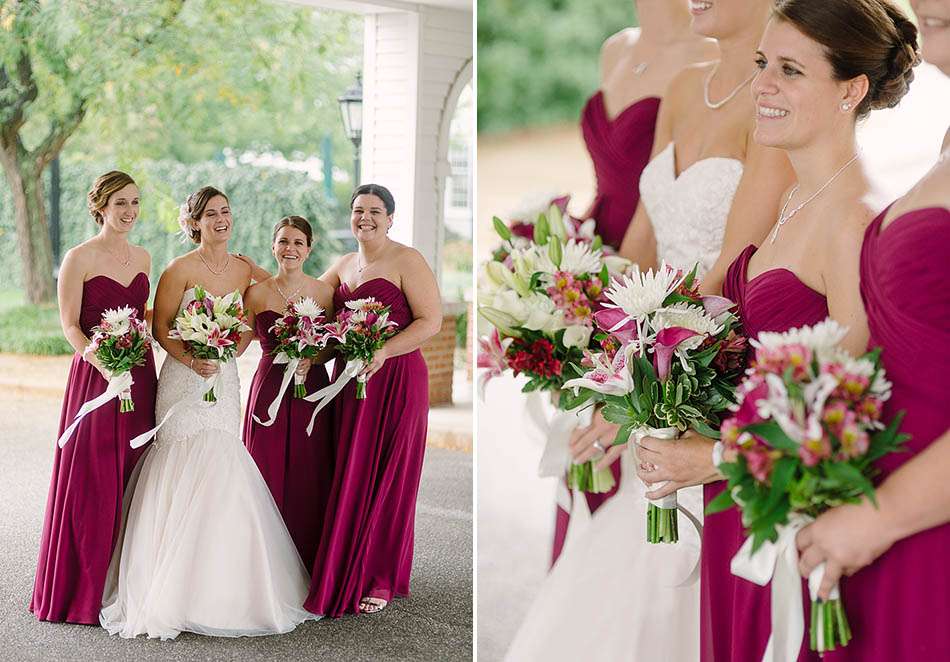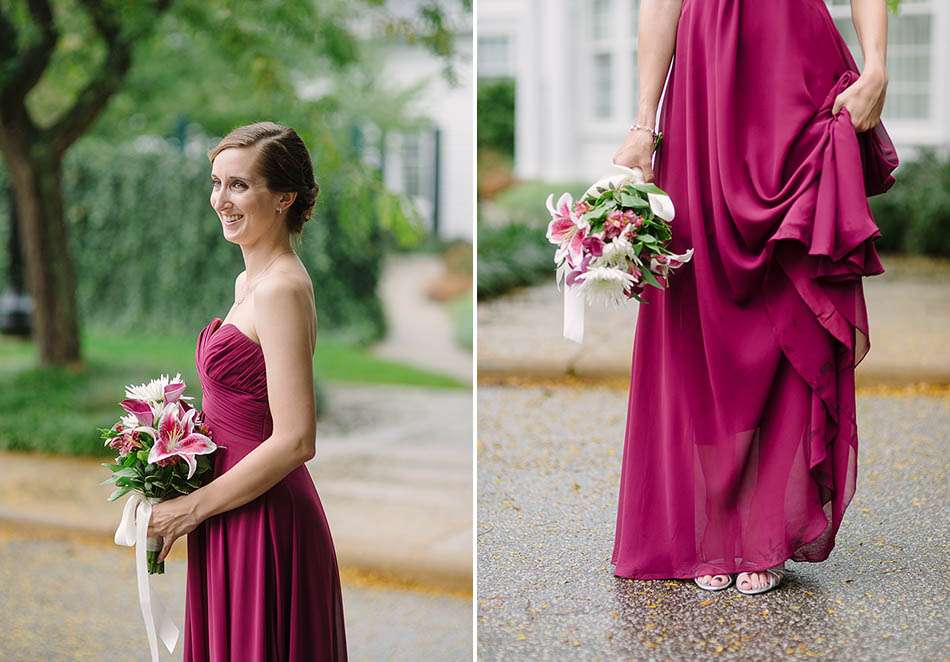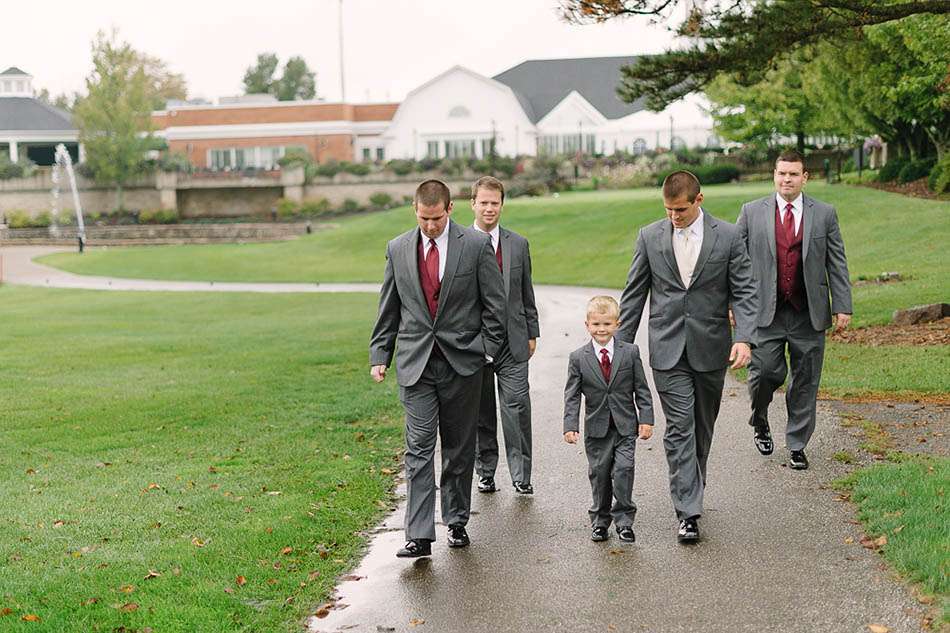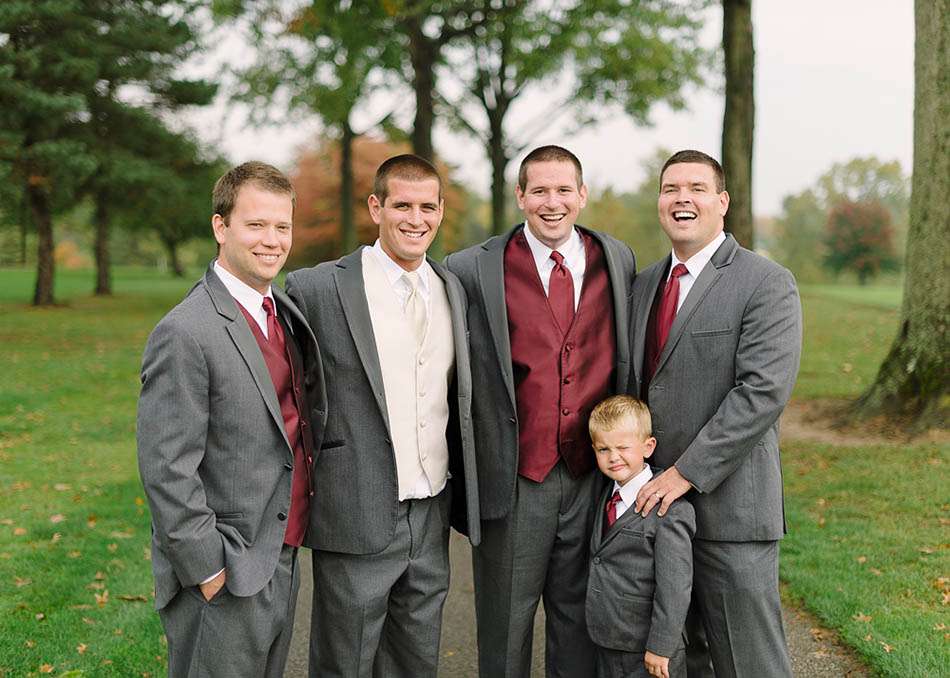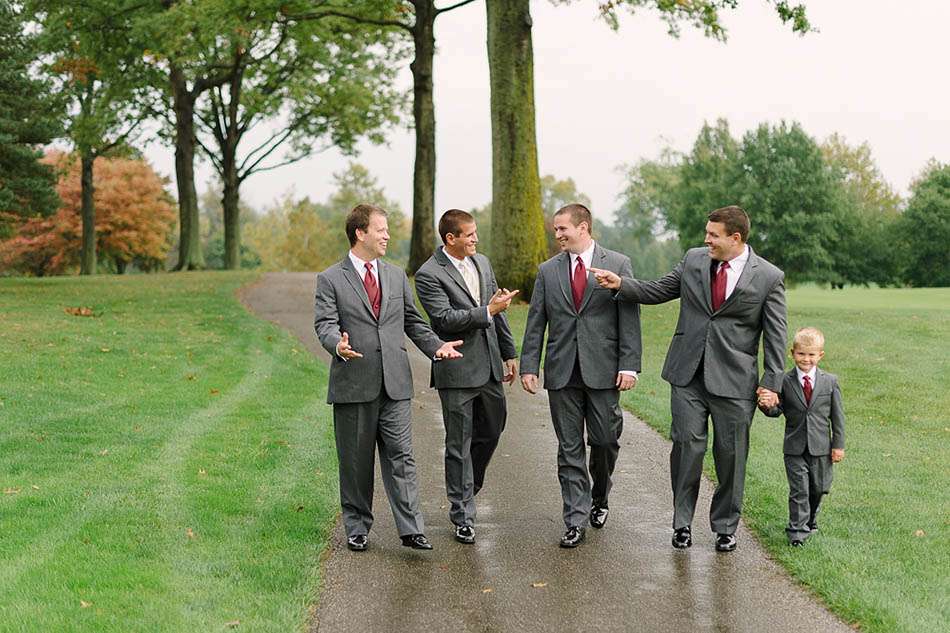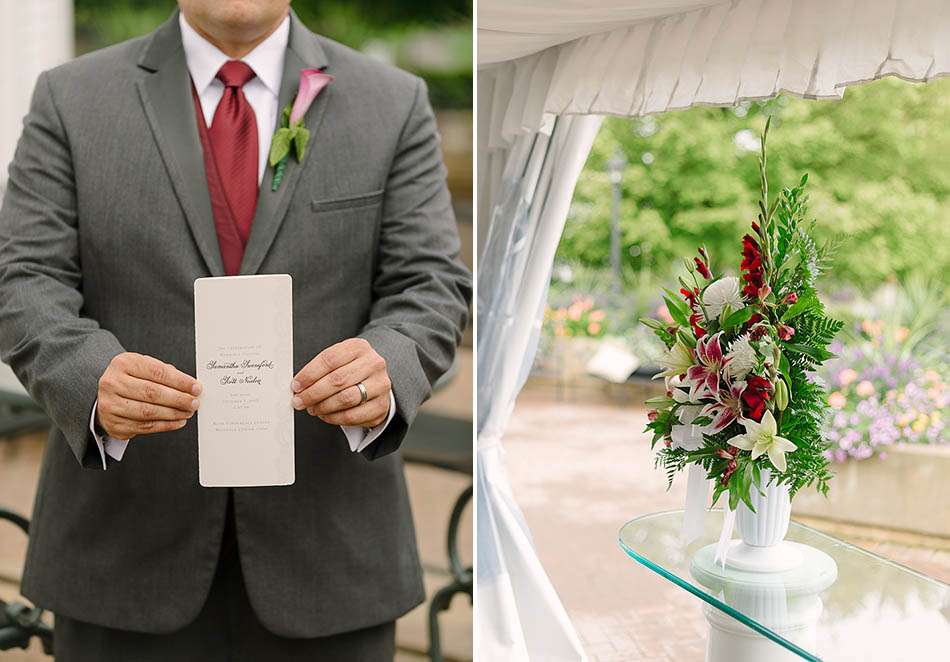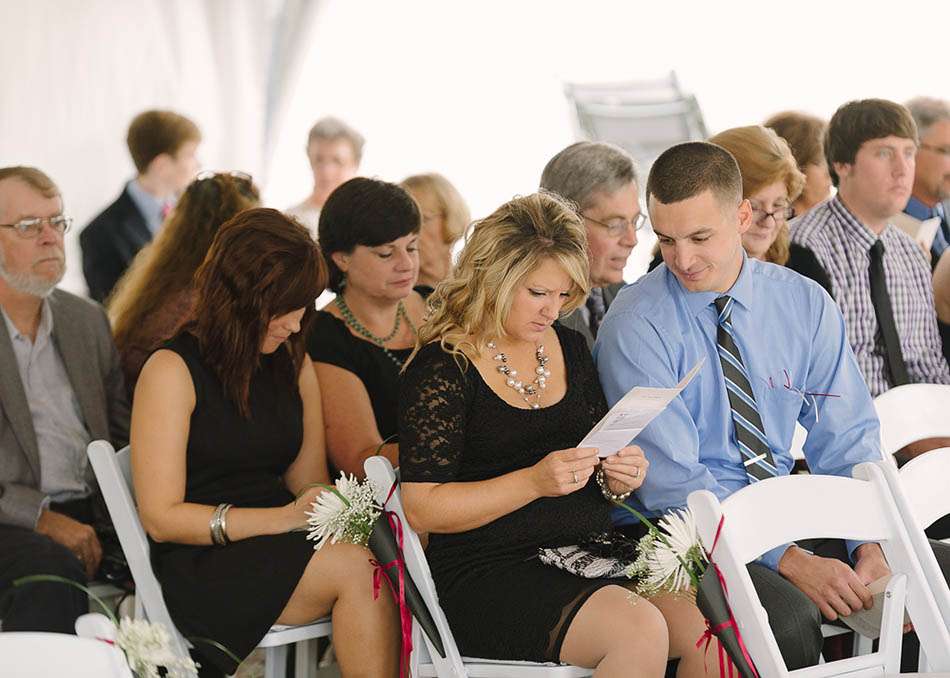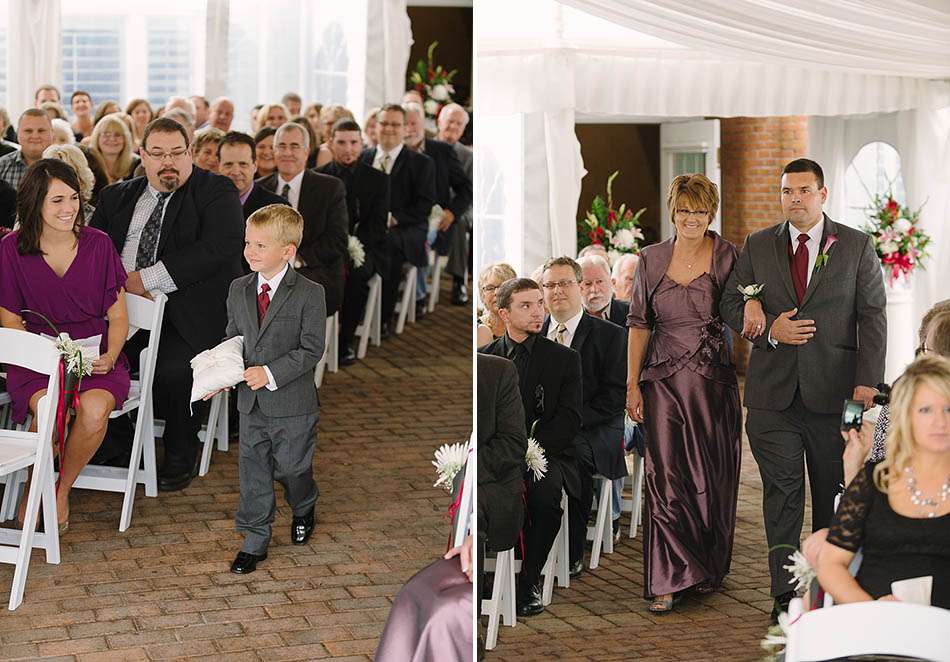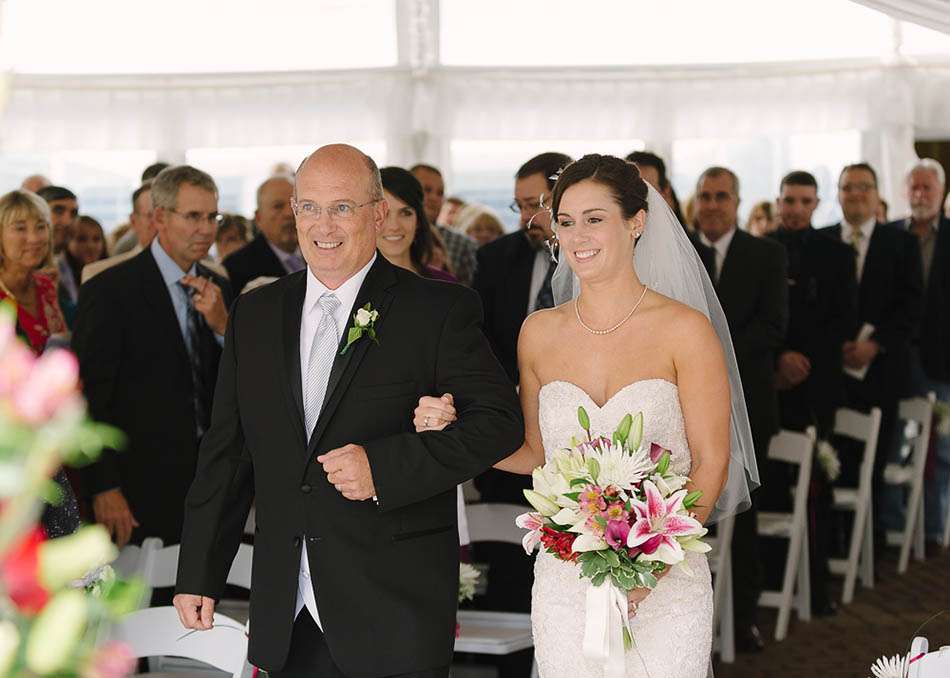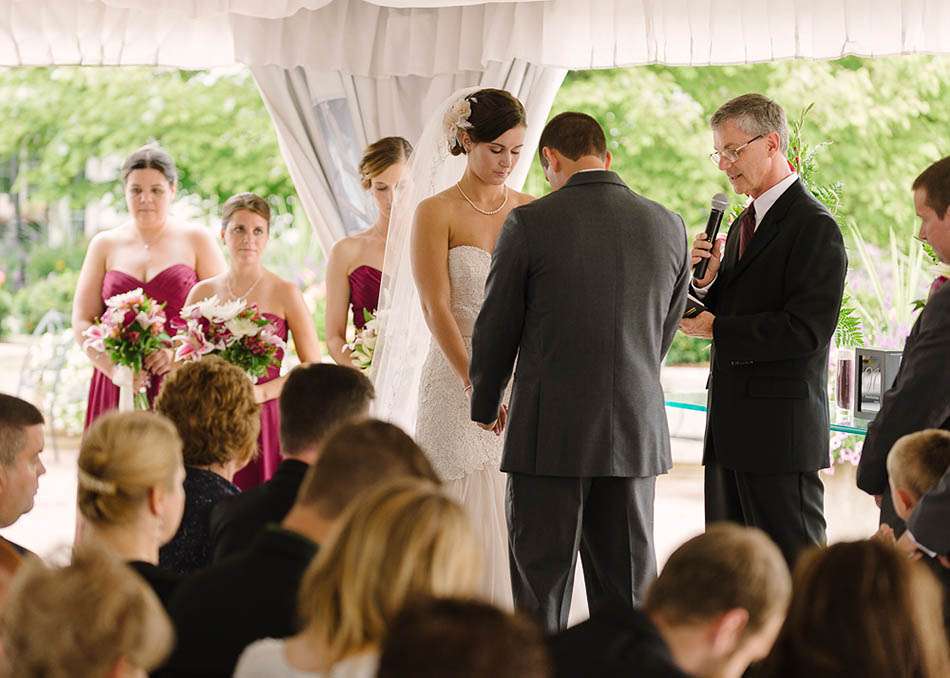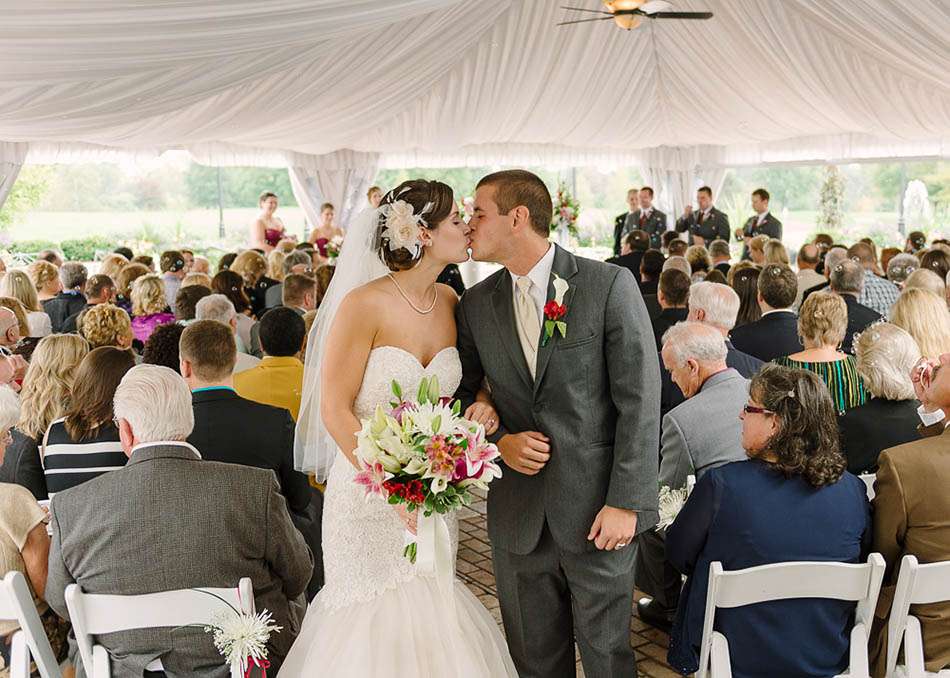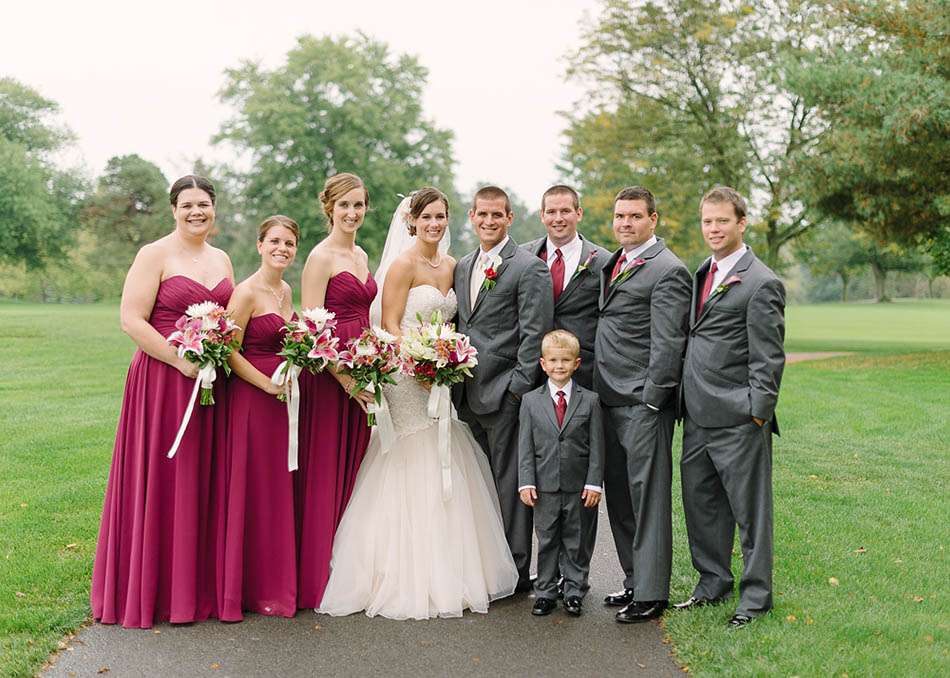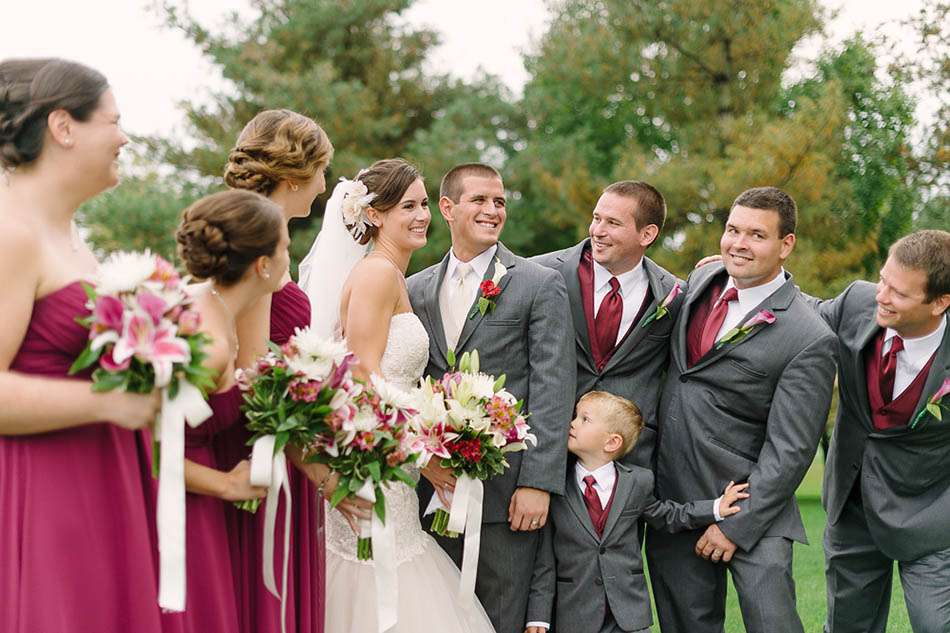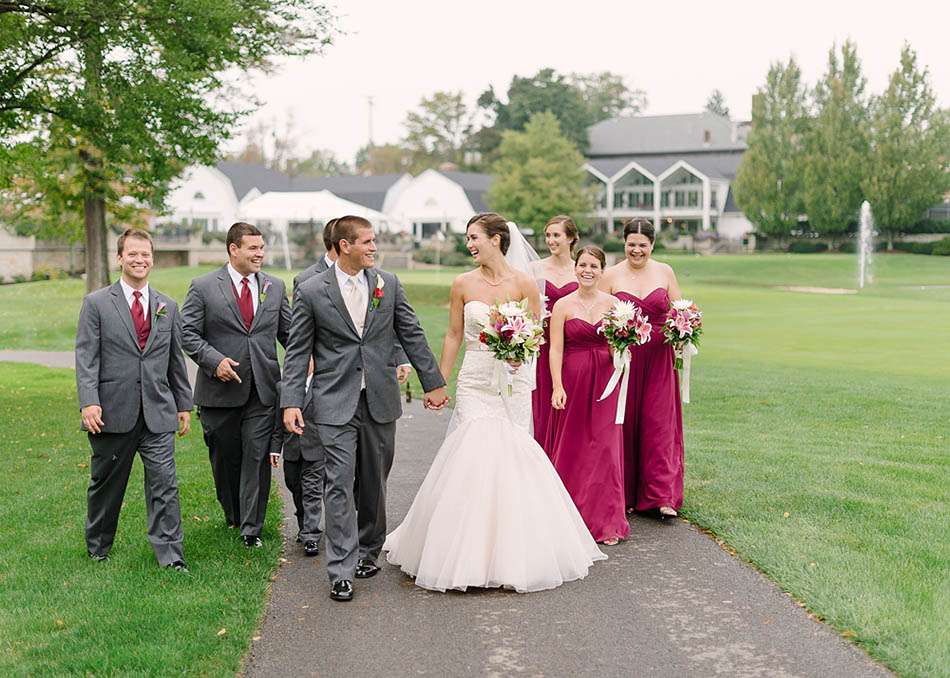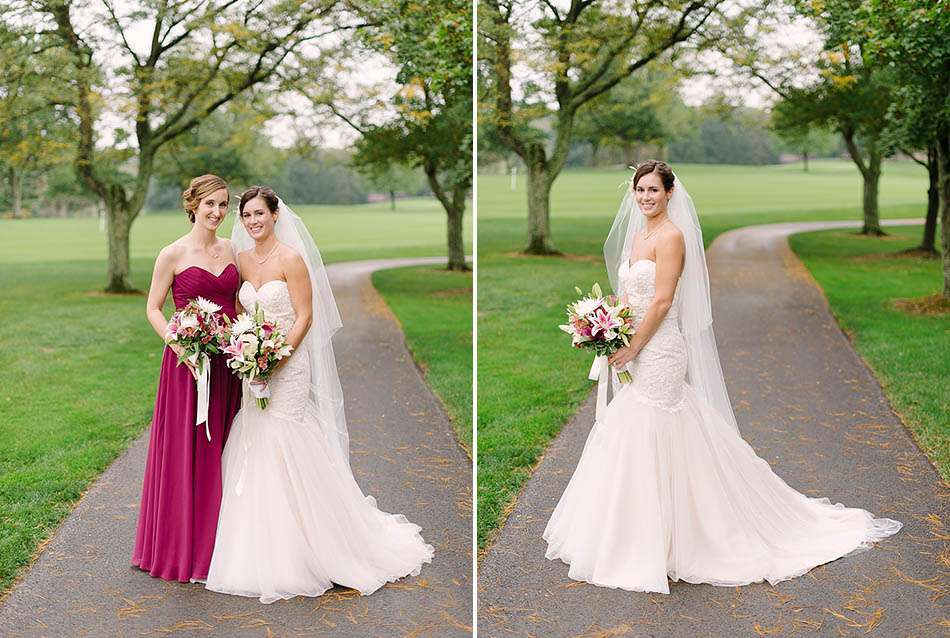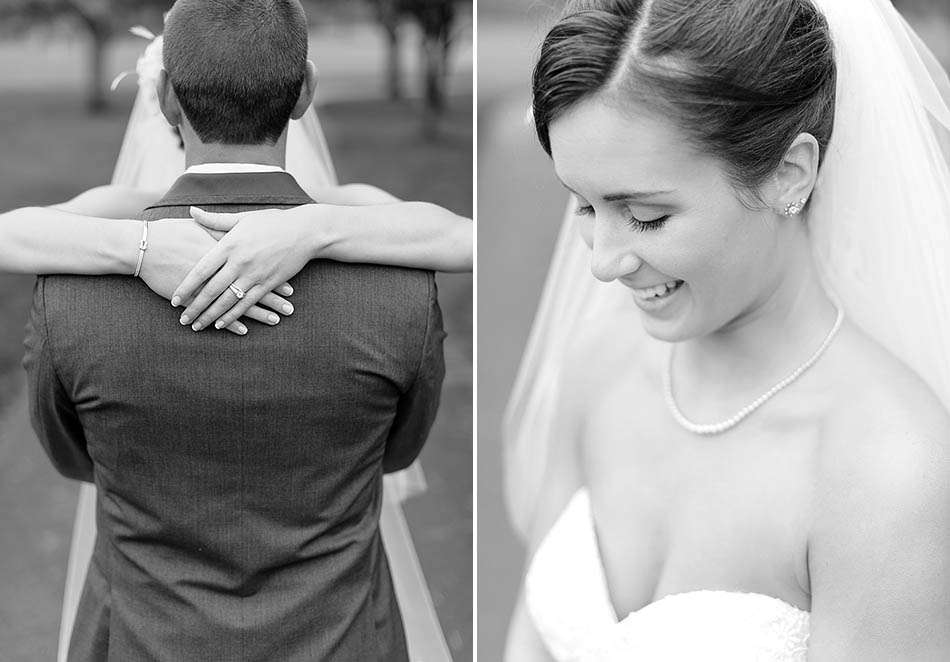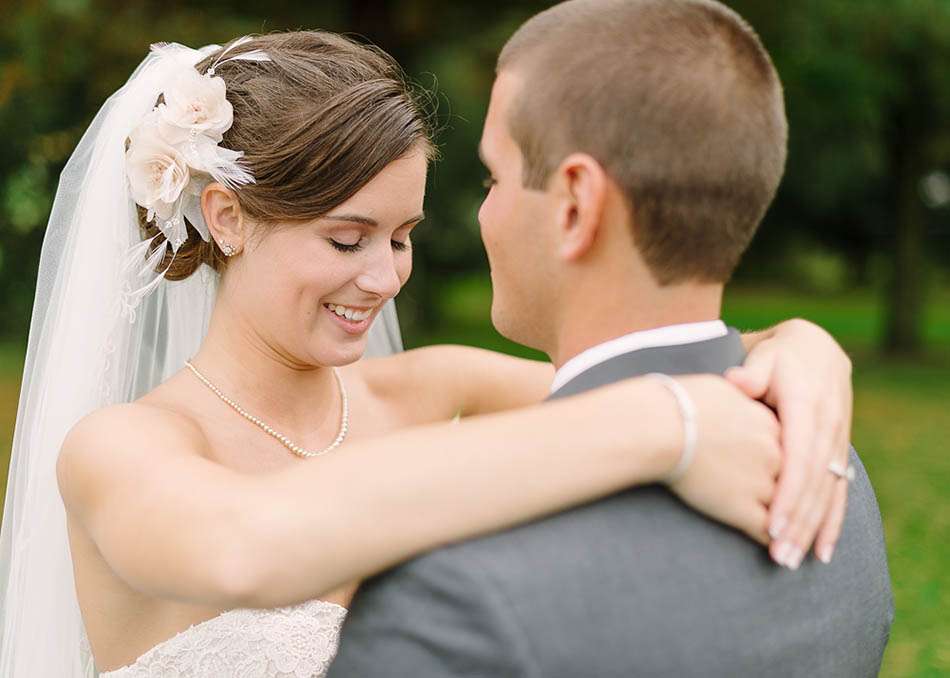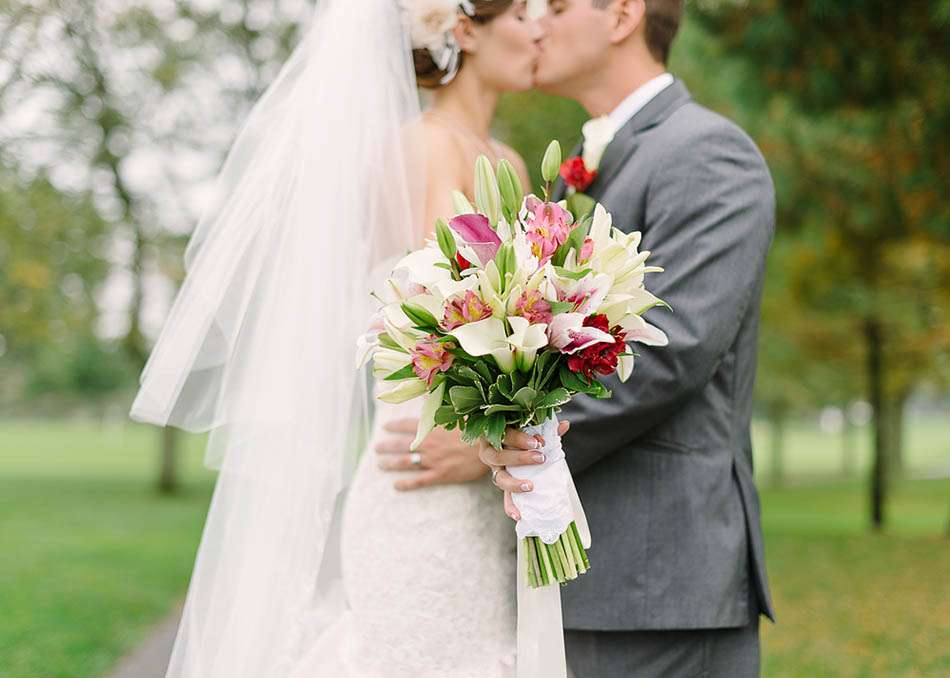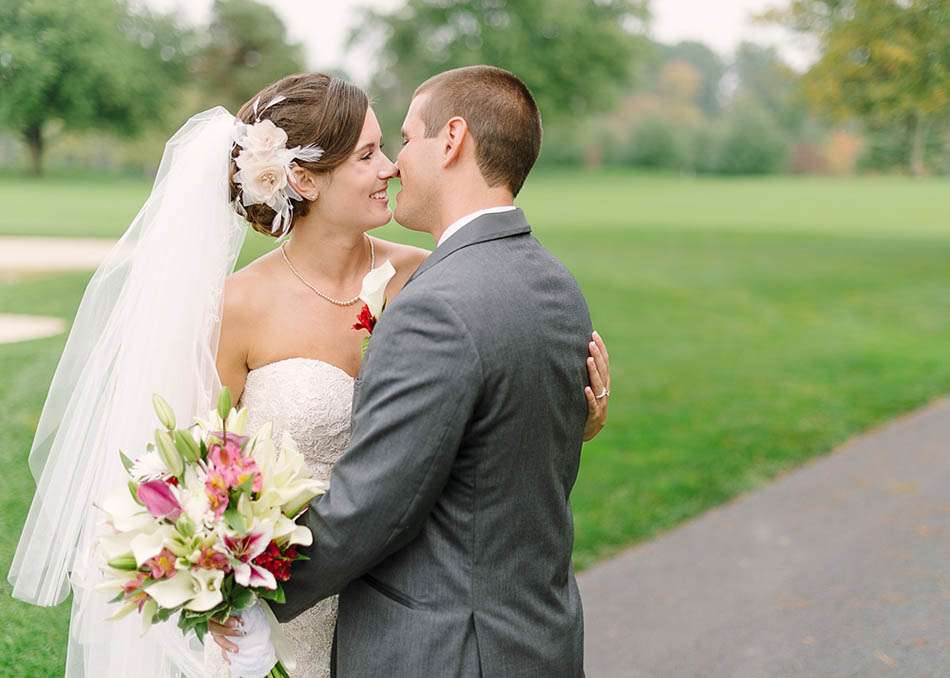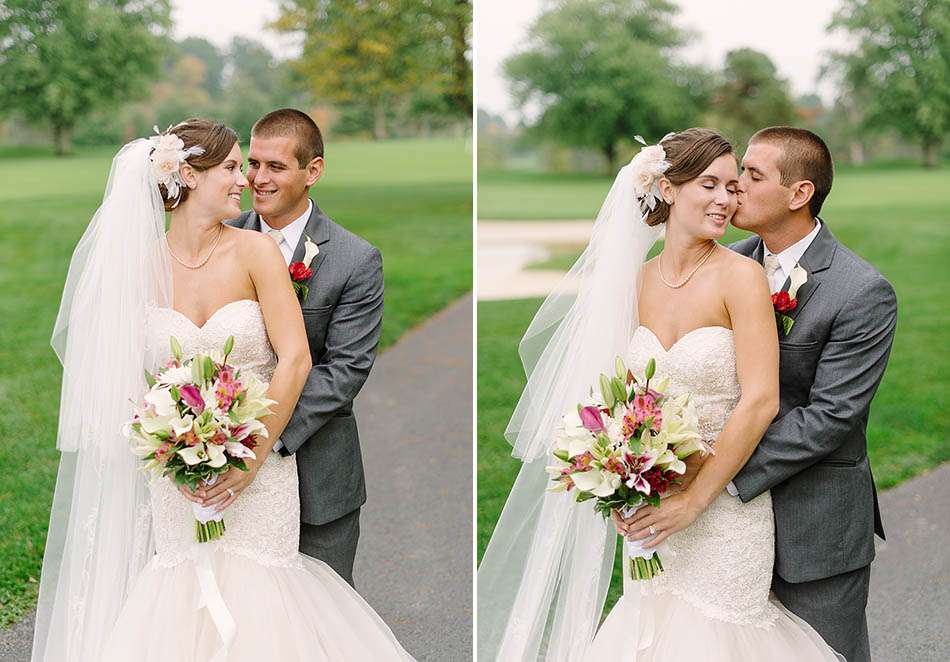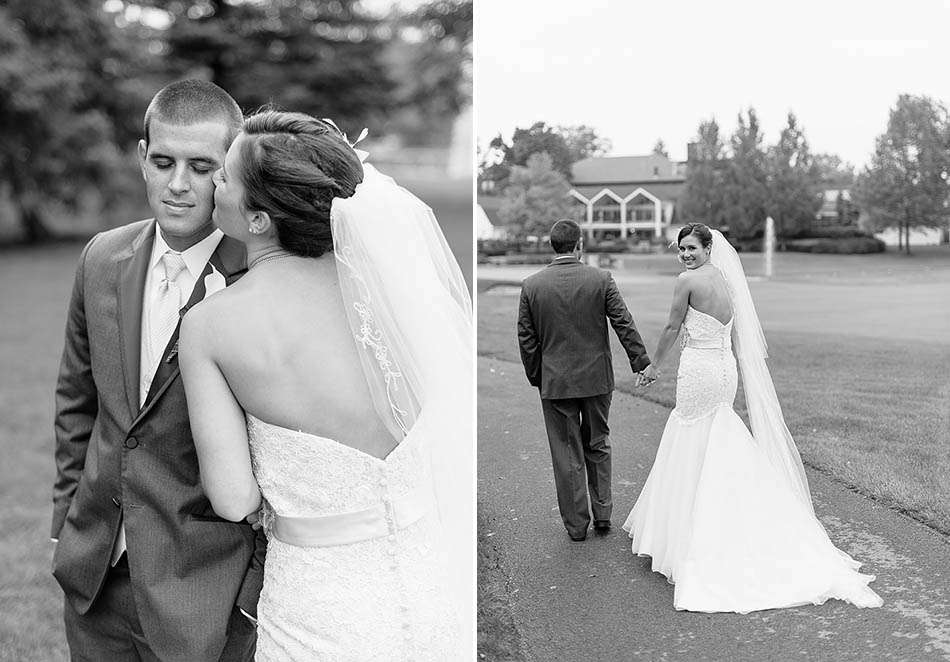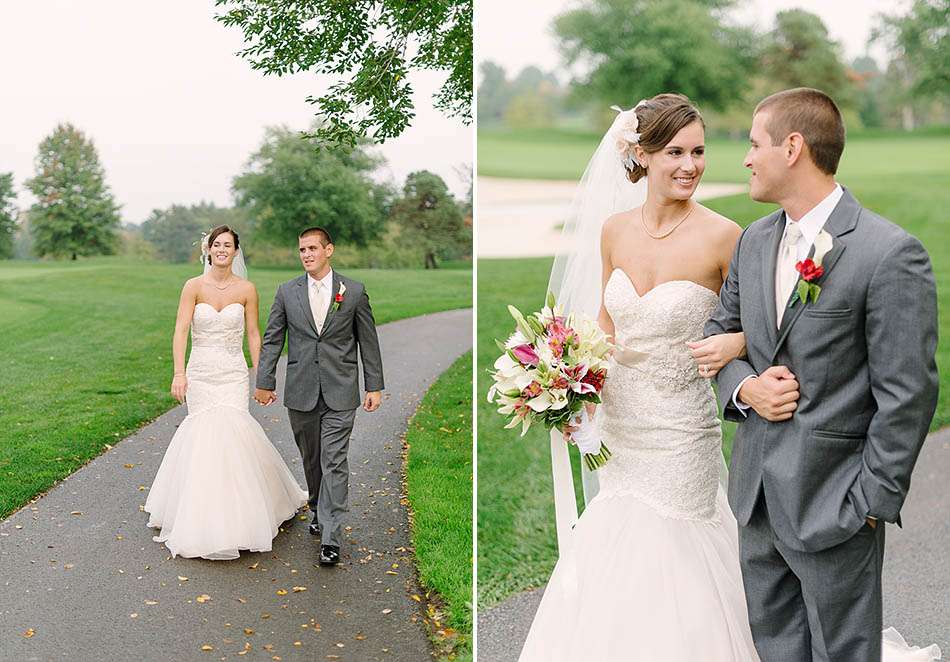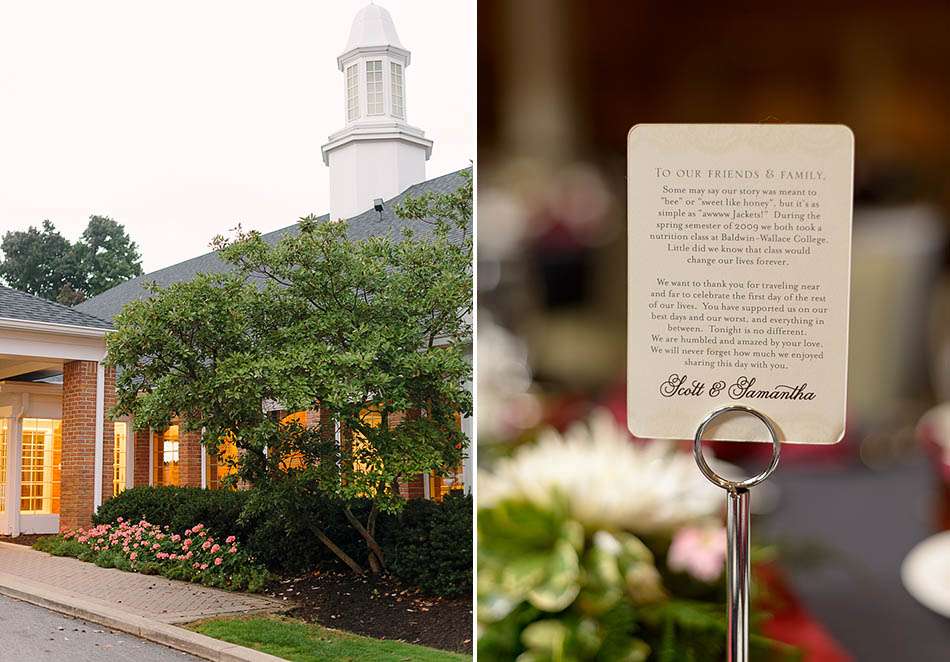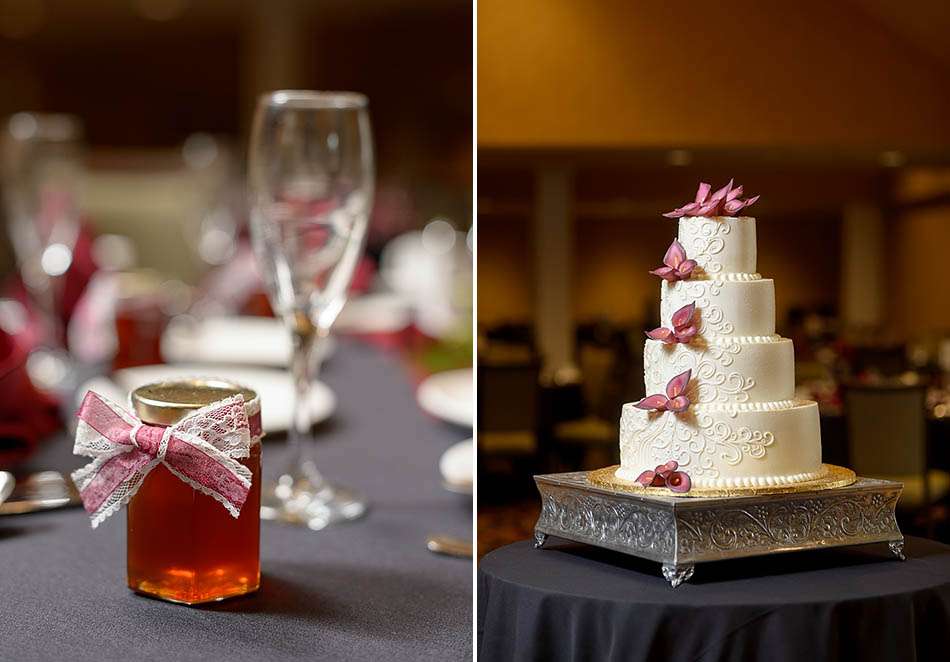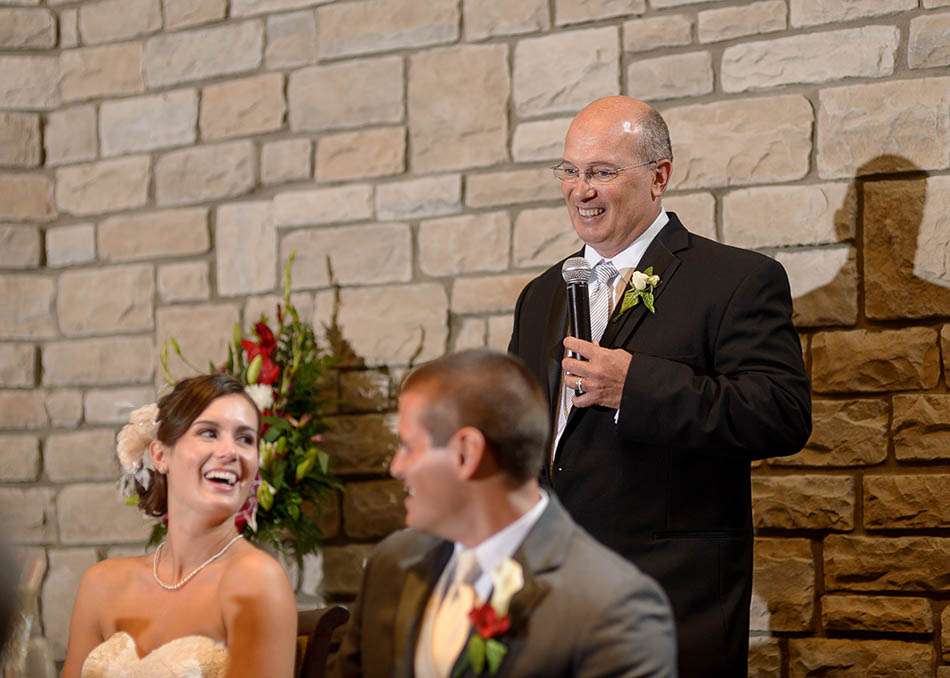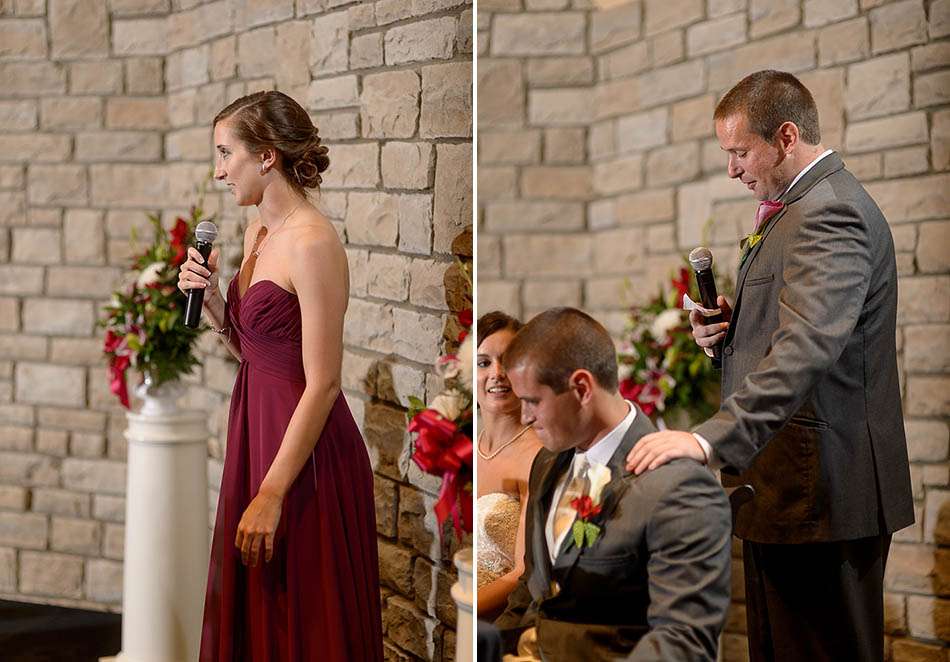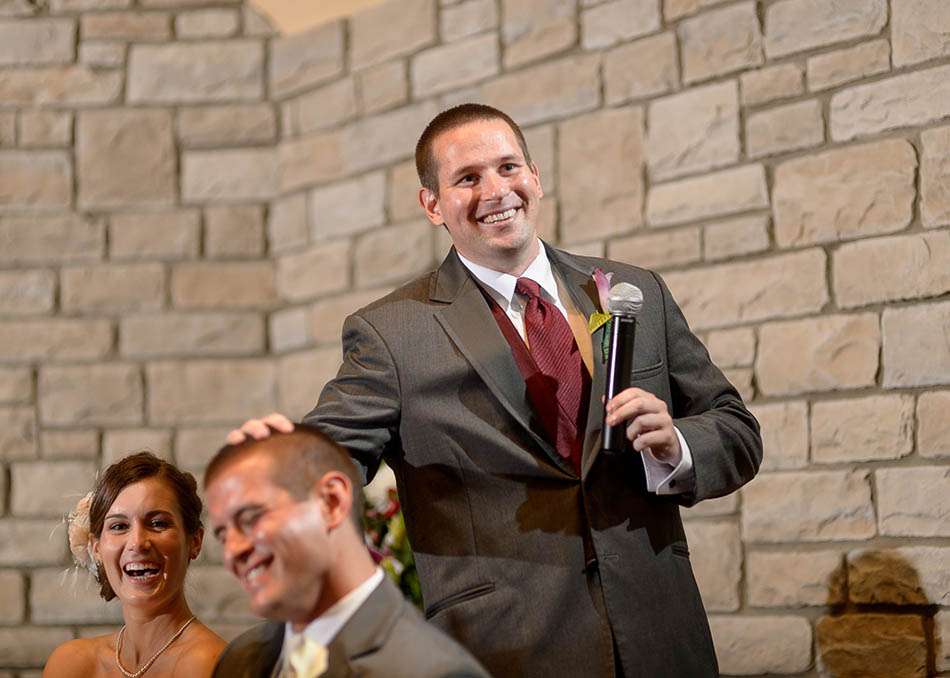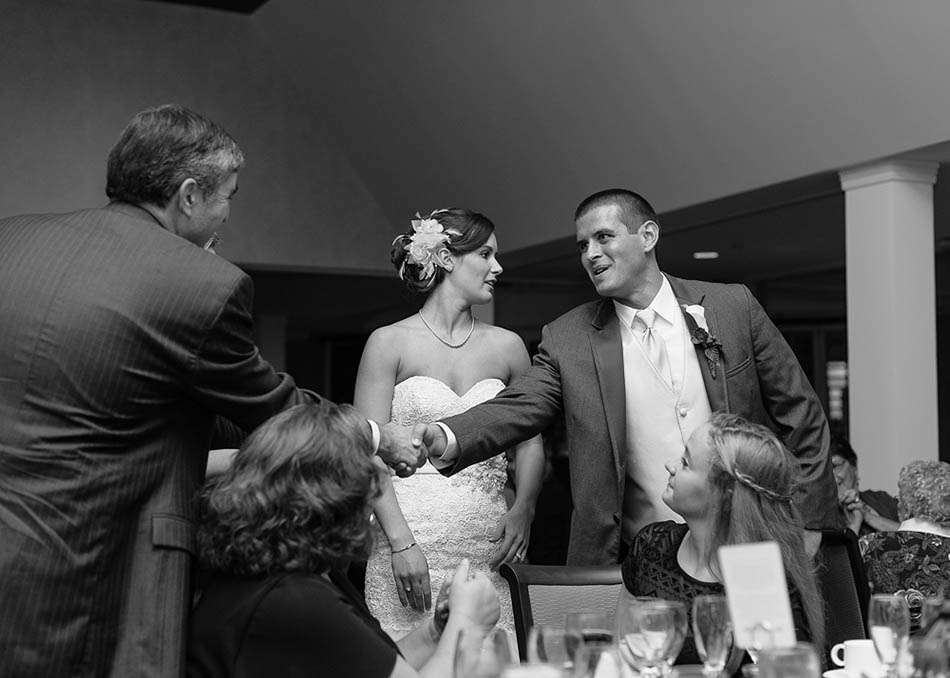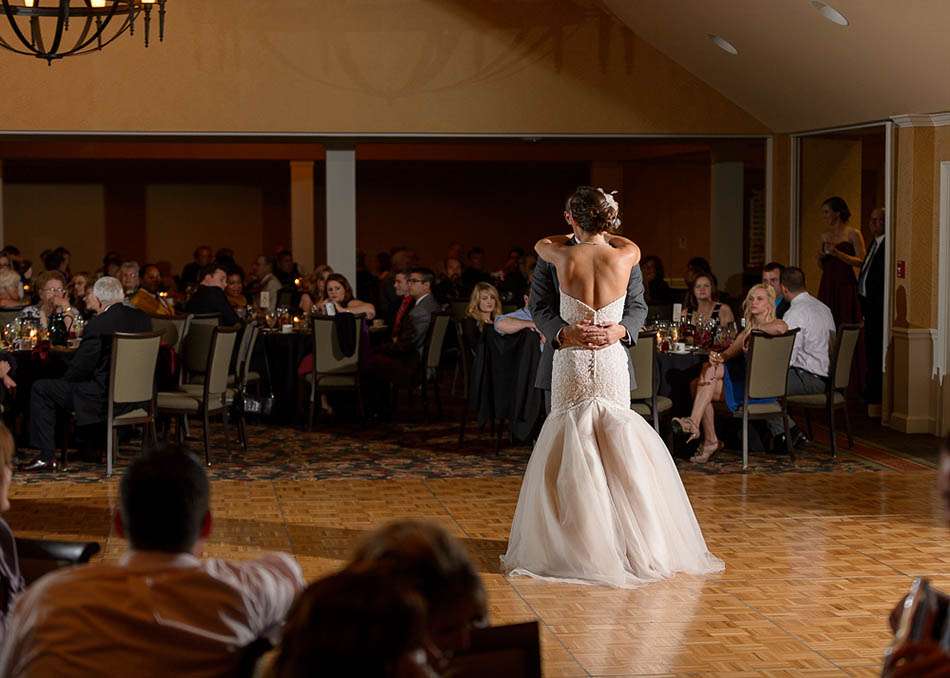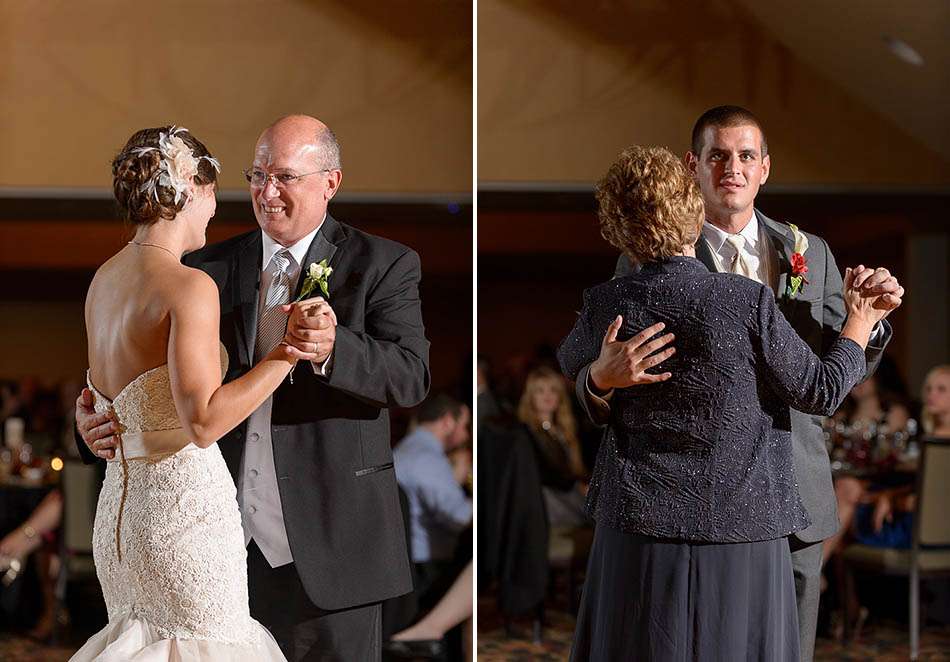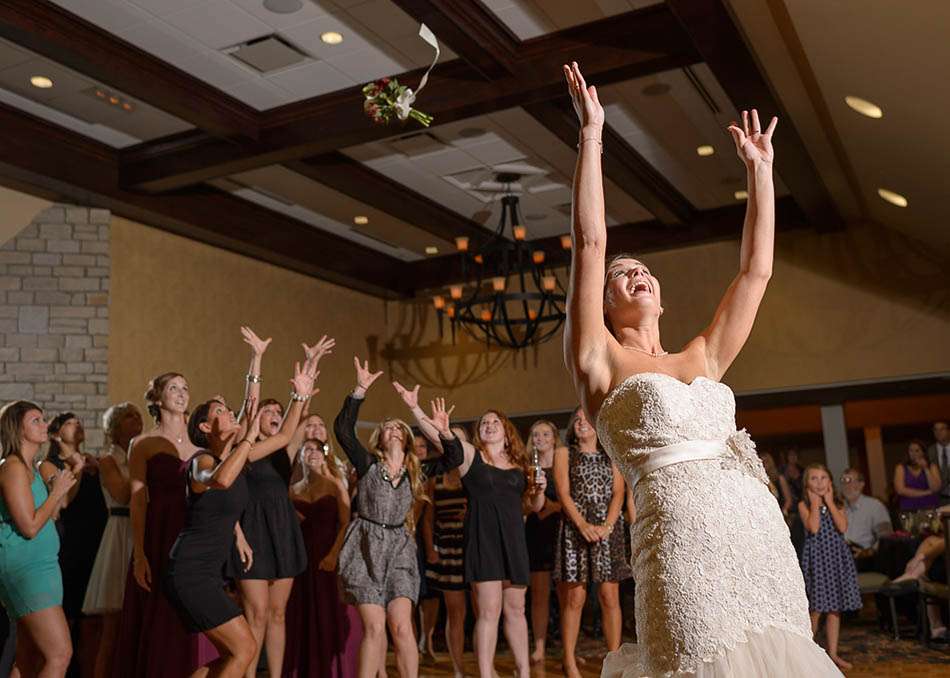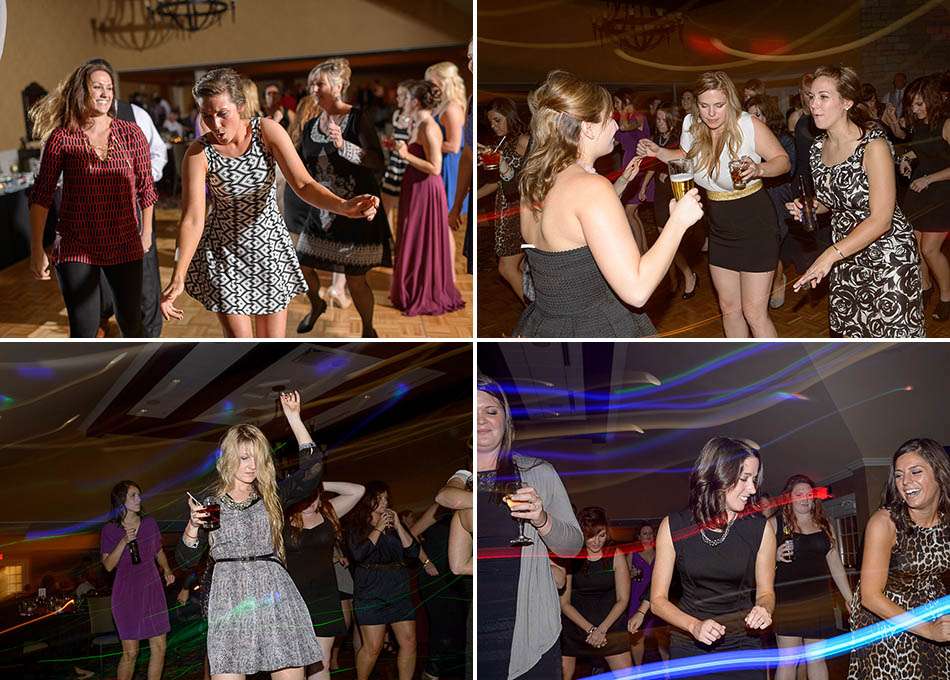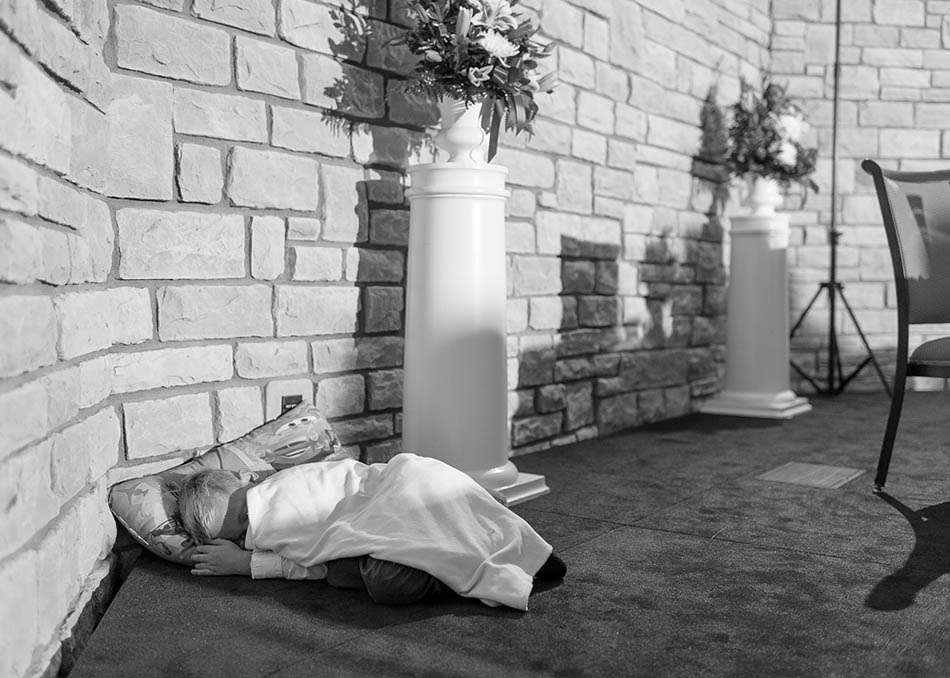 I love that last frame. The poor ring bearer was so tired by the end of the night. He slept continuously through all of the dancing.