Carolyn and Dan are lucky in more ways than one. They have a family, especially and sister, who loves them dearly. Carolyn's sister was kind enough to gift them photography to celebrate their upcoming wedding. Carolyn and Dan are lucky in other ways as well. They had to travel to a foreign land to find each other, but find each other they did.
Both Carolyn and Dan had similar interests in college. Dan studied anthropology, and Carolyn history. They both traveled to Portugal one summer to participate in an archaeological dig. They spent the summer digging for historical artifacts and neanderthals (sadly, no neanderthals were found). What they did find was each other. Meeting them now, it seems as though they were destined to meet. Dan makes Carolyn smile constantly. Carolyn makes Dan laugh when he's trying to be serious.
For their engagement session, we simply spent an unusually warm afternoon around downtown Cleveland. We toured Cleveland's University Circle neighborhood and then headed downtown. We ended the session in and around my studio in Lakewood. It's with great gratitude that I had a chance to work with them. Their next stop is a wonderful wedding in North Carolina. But for now, some of my favorite photos are included below -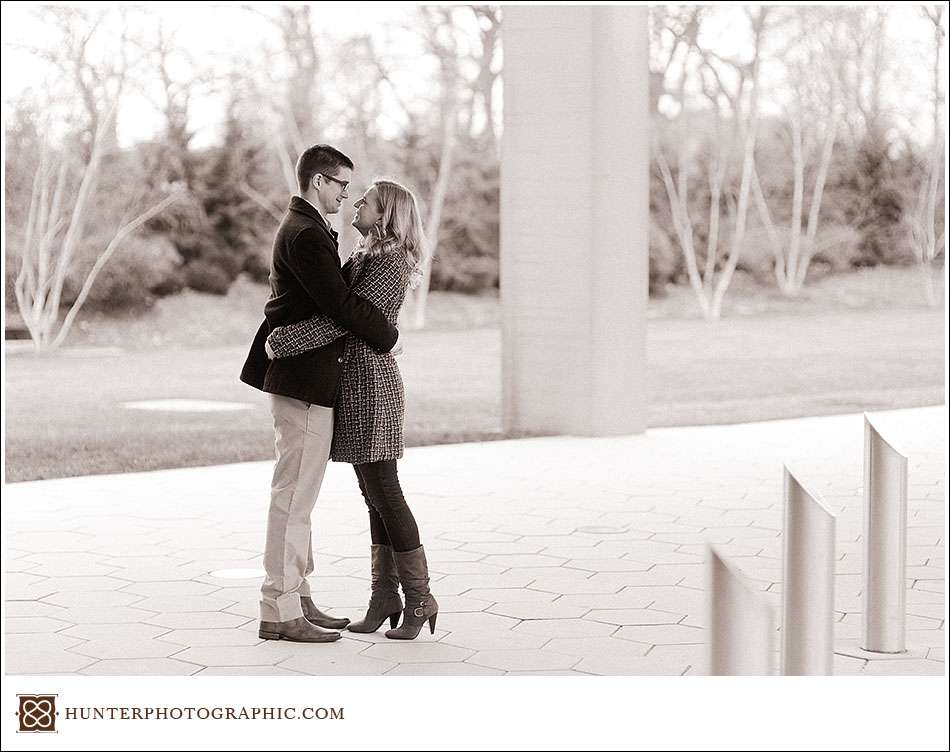 Under the canopy, the light takes on a different shape. I love how the light entering at the edges falls across Carolyn's long hair.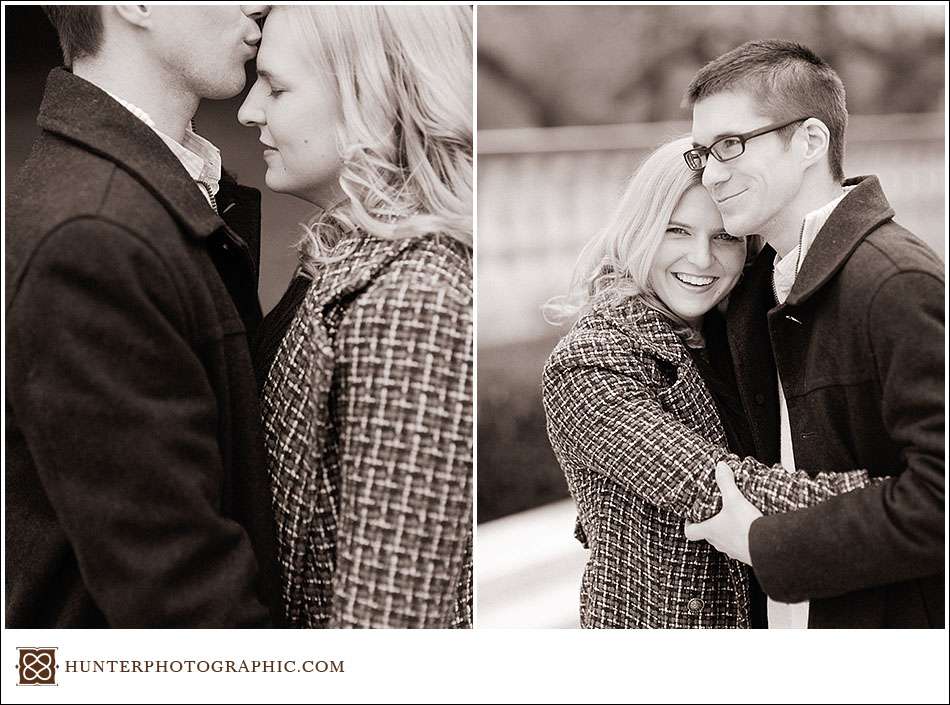 I suggested a serious look, but what I got was a bit of giggling.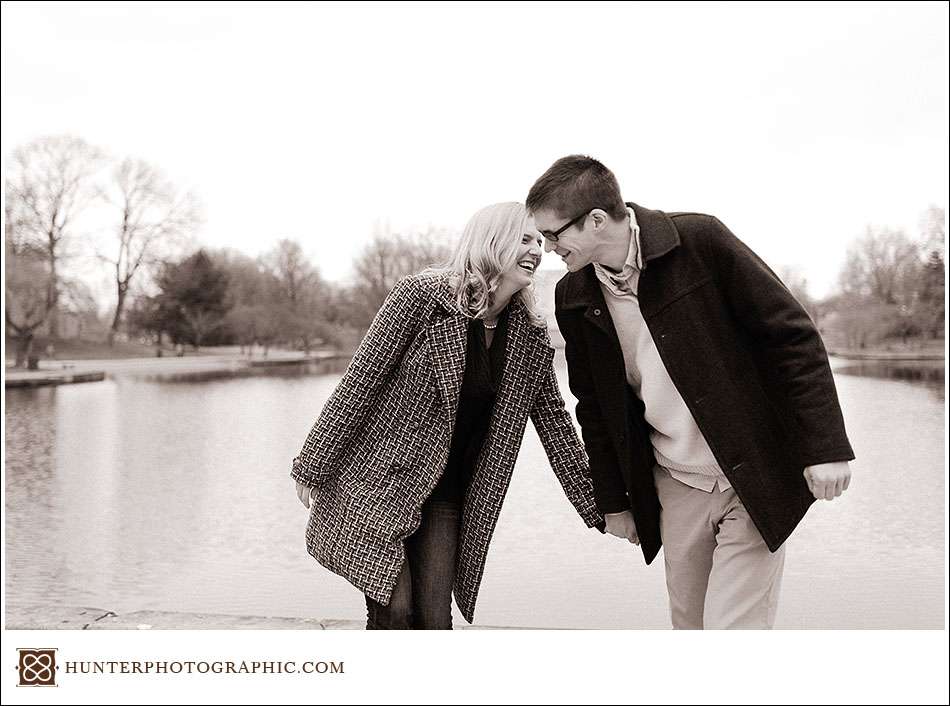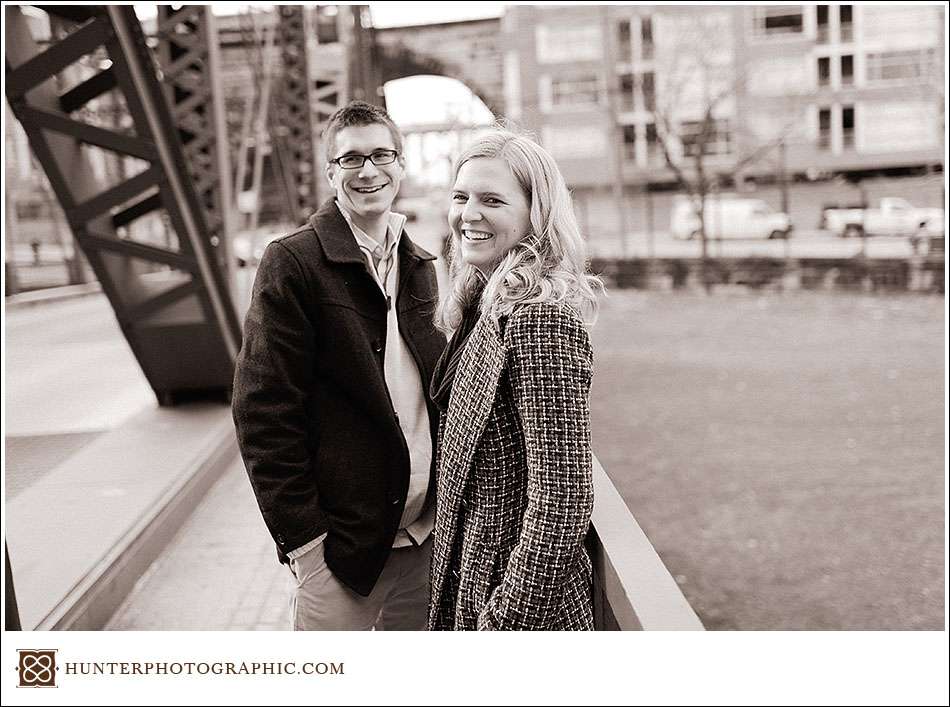 OK, there is a good chance that they're no longer laughing with me. They may be laughing at me, because I can be a little crazy sometimes. Crazy fun, I swear!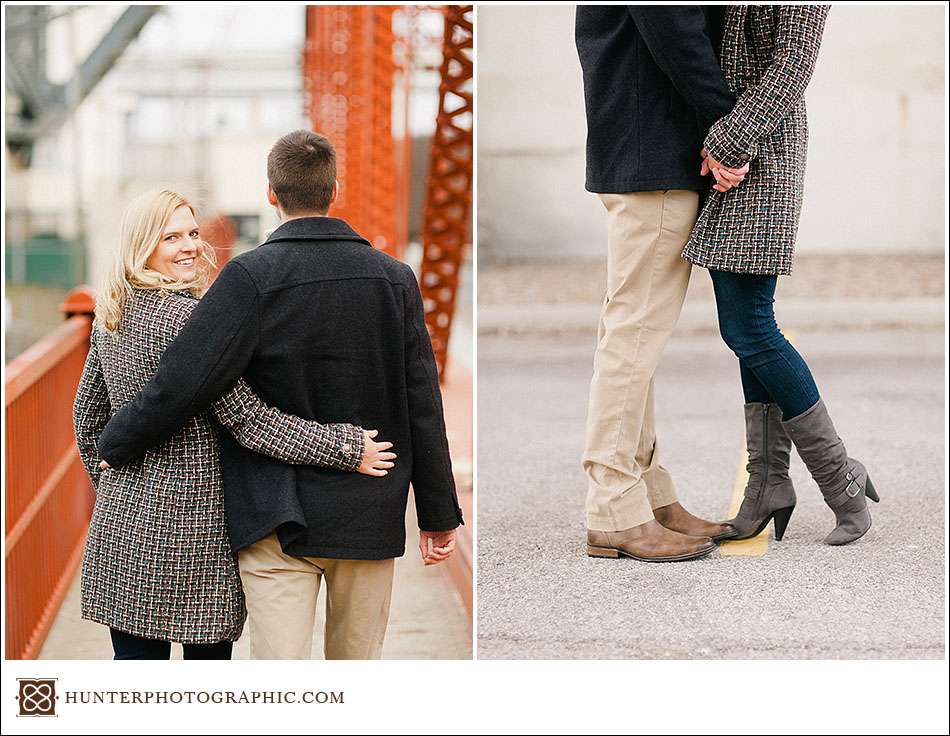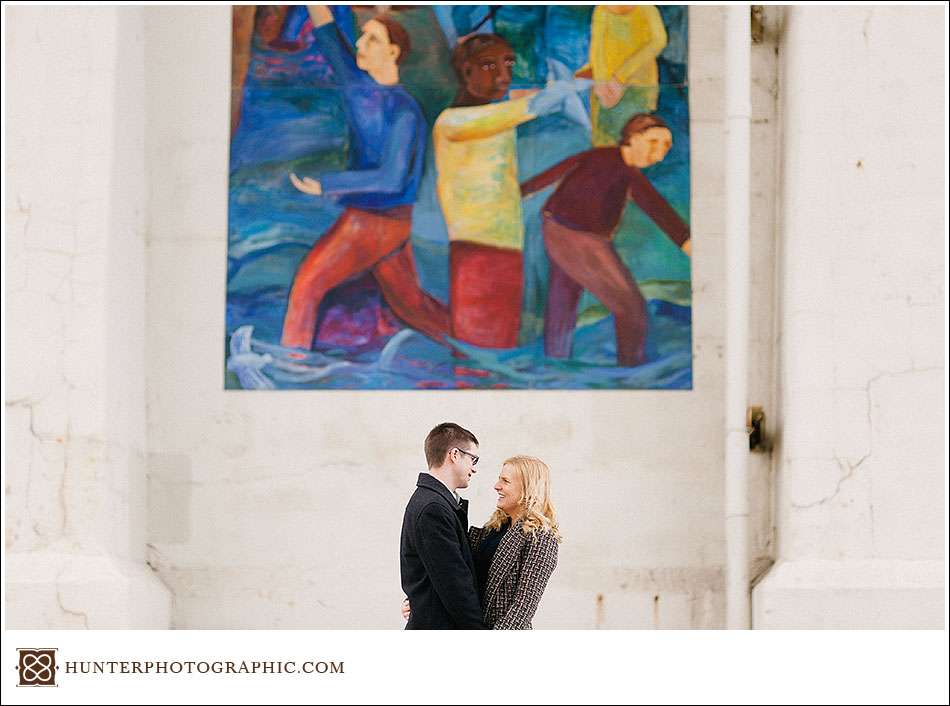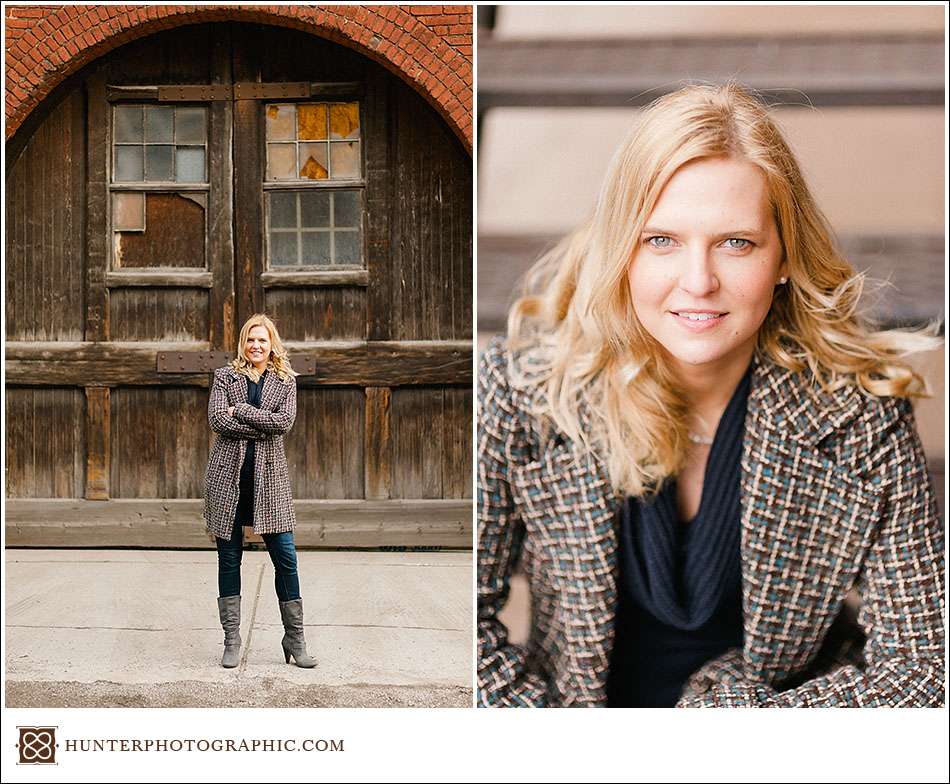 How could Dan not fall for her. You could practically swim in her crystaline blue eyes.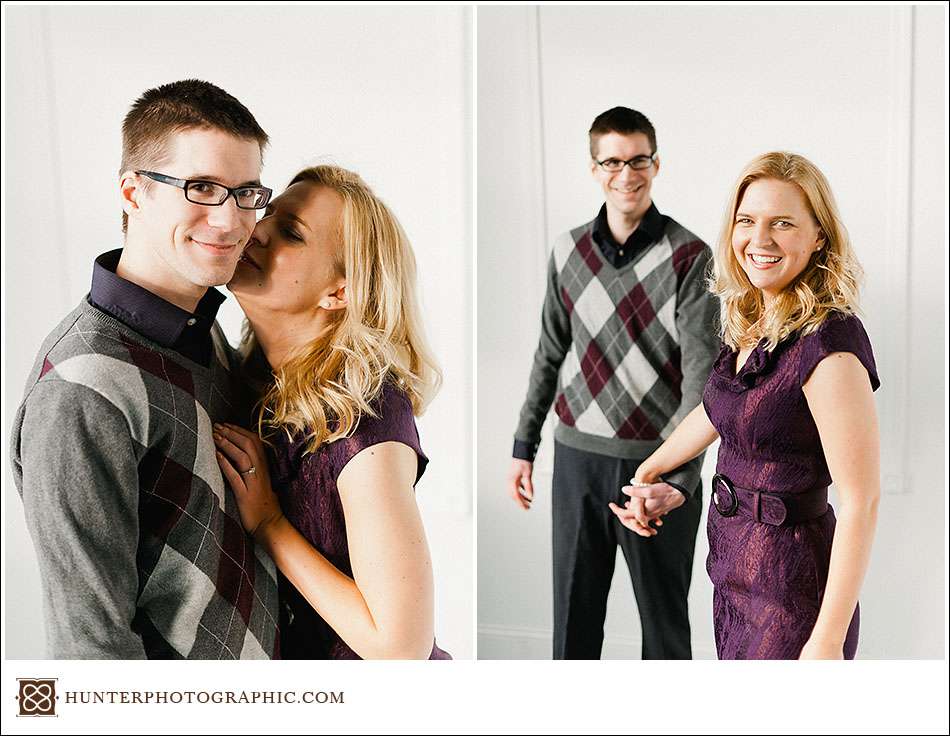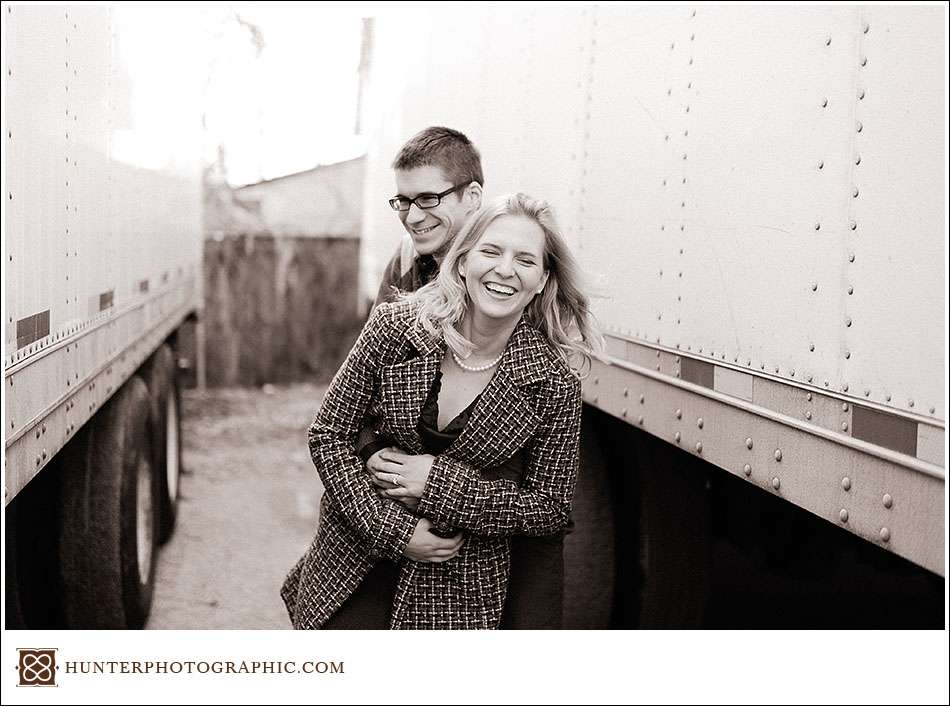 You know what they say – the couple that laughs together, stays together!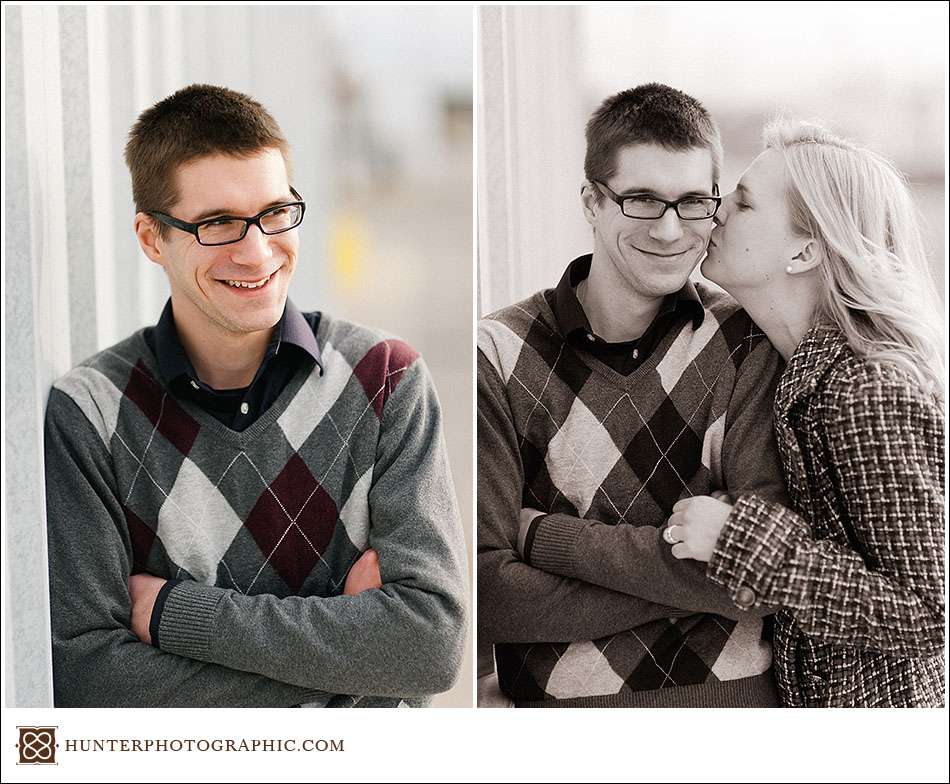 Dan looks quite debonair in those last couple photos. That's all for today. Definitely stop back soon for more as we have lot's in line. Also, check out our page on Facebook where you can keep up with our current work.