I was almost surprised by the longer evening hours. Yesterday it seemed like the sun was setting at 5:00 PM. Now, we don't even start engagement sessions until after dinner. I'm certainly happy the evenings are bright again. The summer light is so beautiful. Sunset seems filled with tones of peach, honey, magenta and purple. The fast setting sun also lets loose brief periods of brilliant orange and blonde. For Carrie and Kevin, we started late deliberately to utilize the evening light. We kept going right past sunset because Carrie and Kevin made the light over downtown Cleveland look so amazing.
And Carrie and Kevin are so much fun to work with. I know I say it a lot, but they are particularly fun. At points I had trouble doing my job because I was laughing so hard. They both kept each other entertained, and my self as well. I would be awesomeness when Carrie and Kevin did the handshake from Community (those of you who watch the show will know what I mean). Oh – and their execution was perfect. I have to admit I was a little jealous. I might have been practicing with Brooke ever since. I'm not saying I was, but just maybe.
I think you can see their true personalities in the engagement photos below. Carrie and Kevin's happiness is not manufactured. They really are that amazing together. So, here are just a few favorites -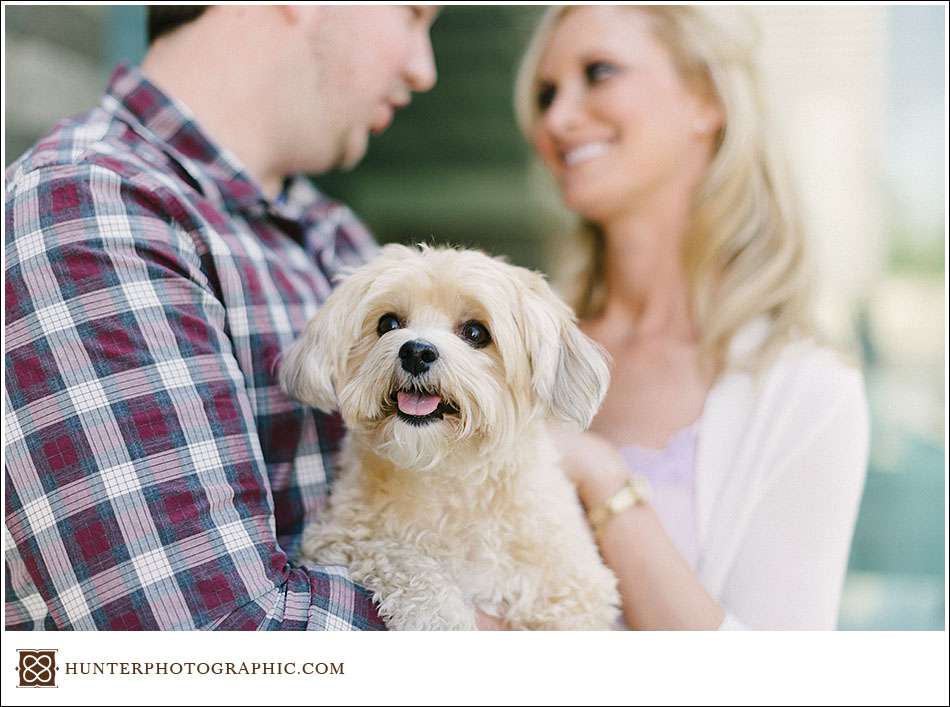 Oh Bella, Carrie and Kevin's lovely dog. She was so curious about the entire experience.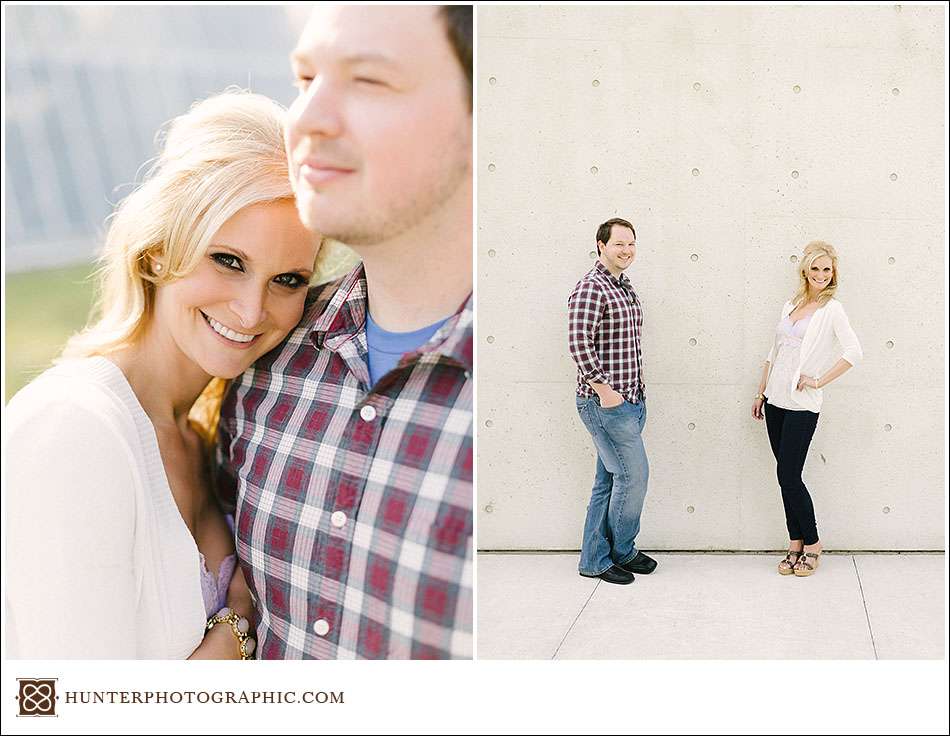 I just love the sunlight pouring over Carrie, and the clean background below. This location for photos is definitely a favorite.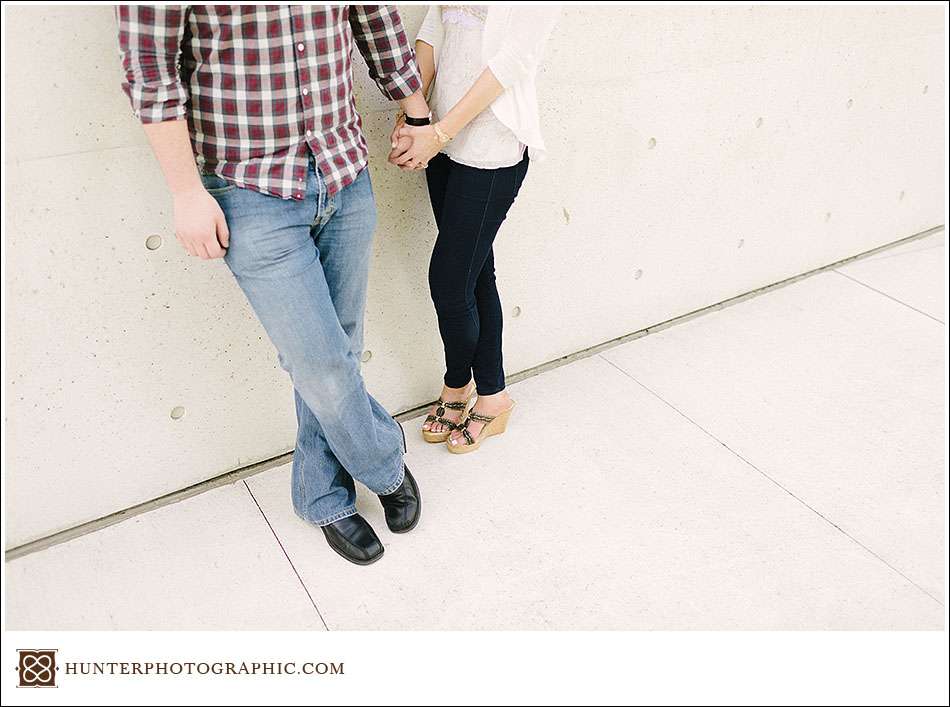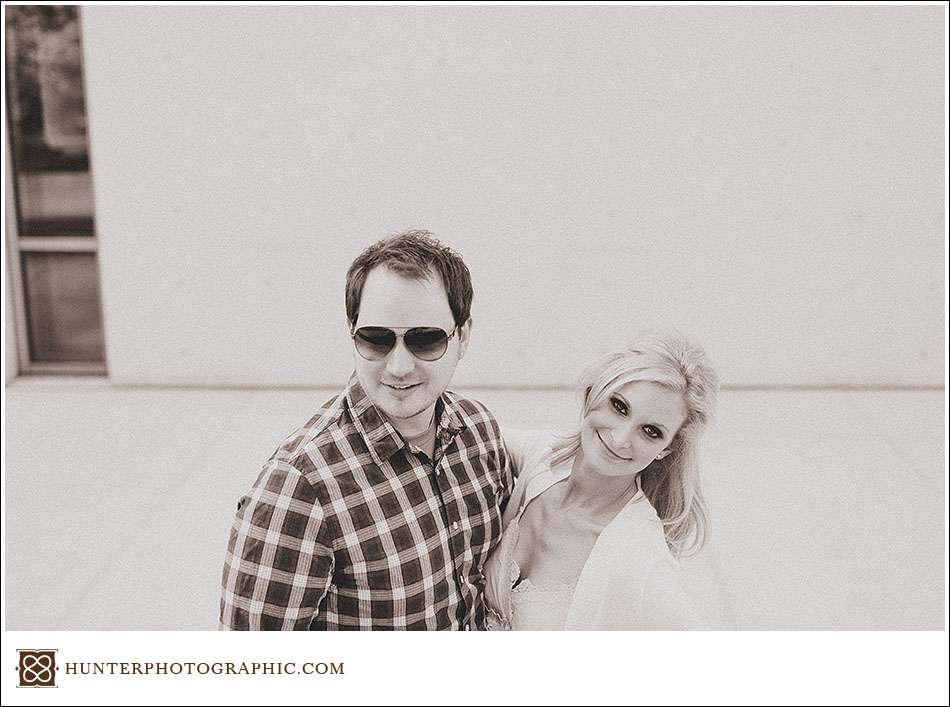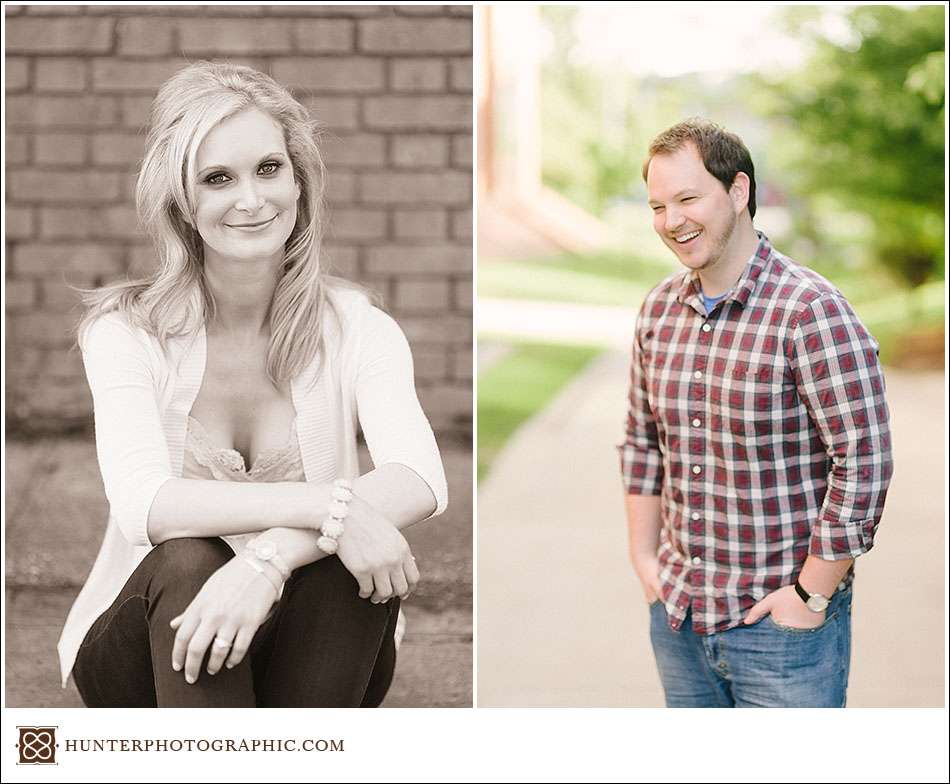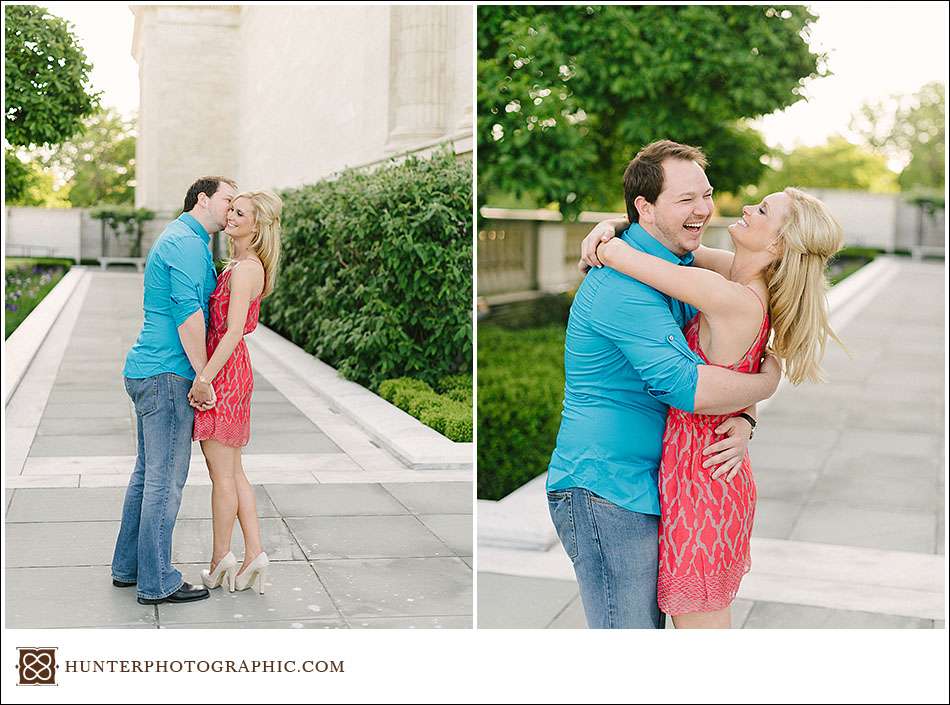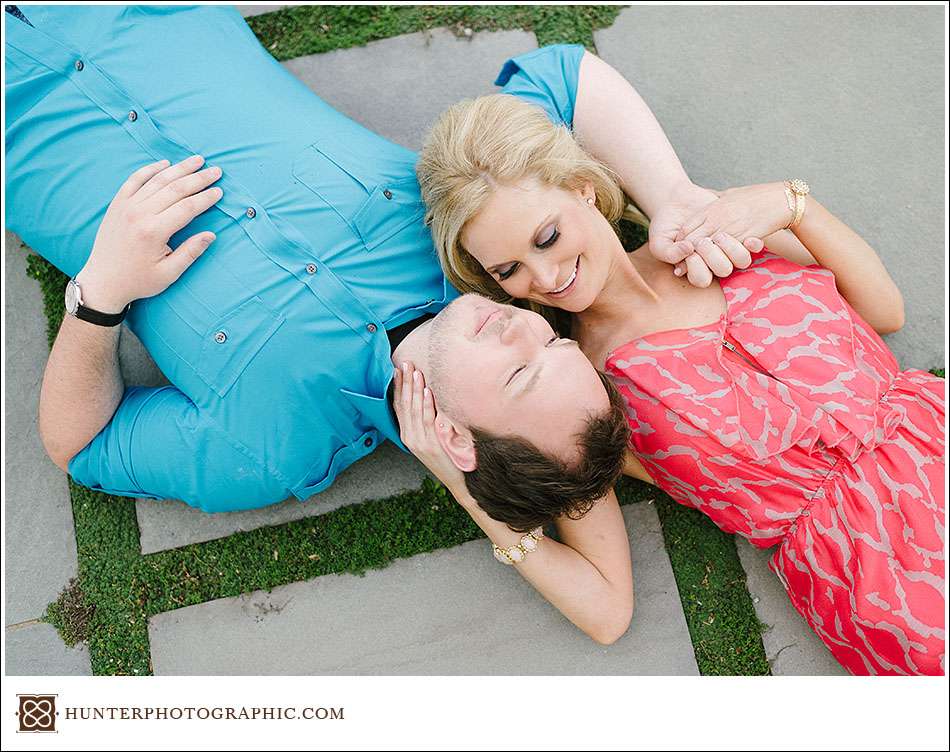 I love the photos above and below because of the expressions. Their hands almost tell half the story.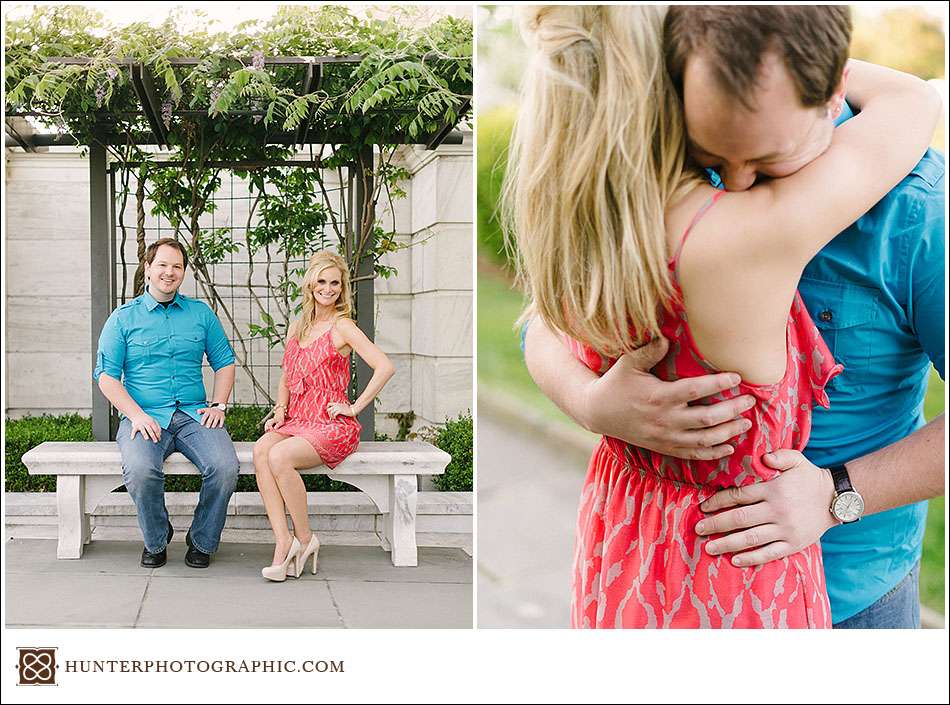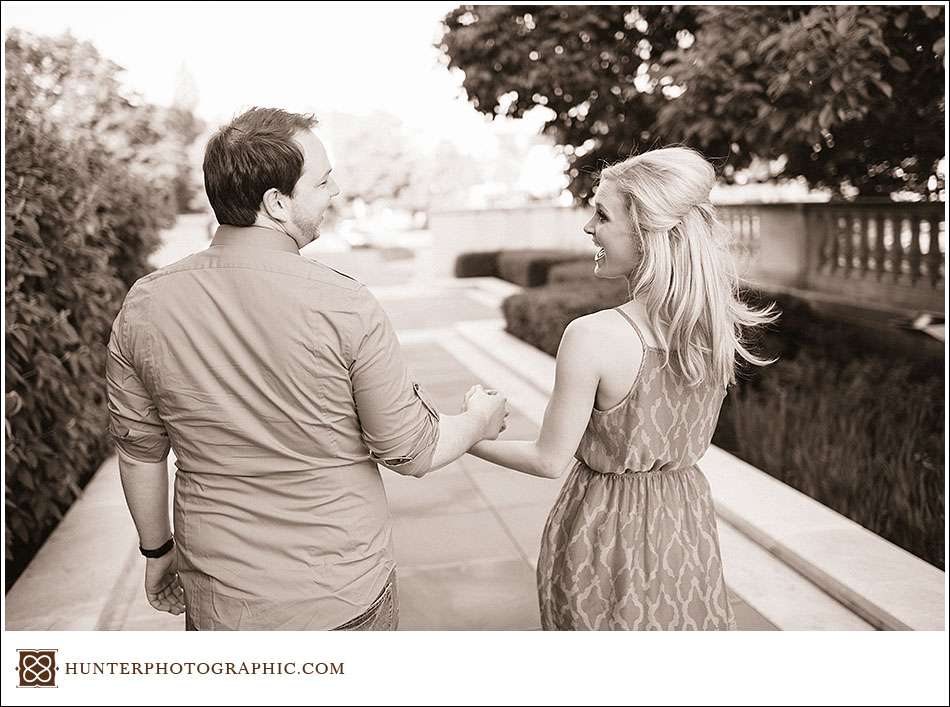 Above, a moment of excitement. Below, a shared private moment together in the evening sunset.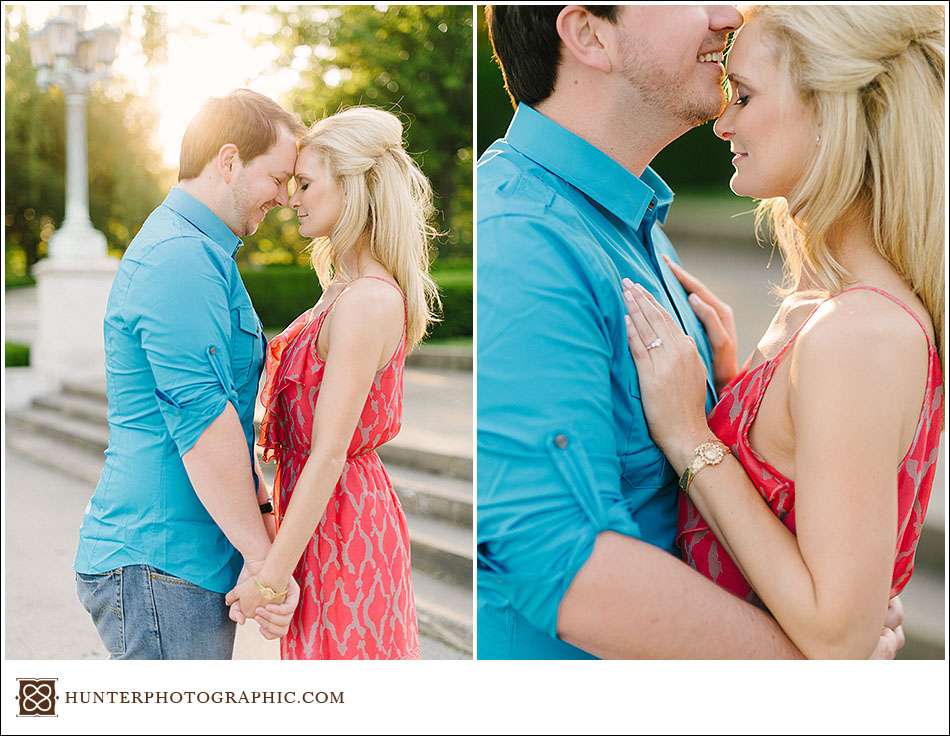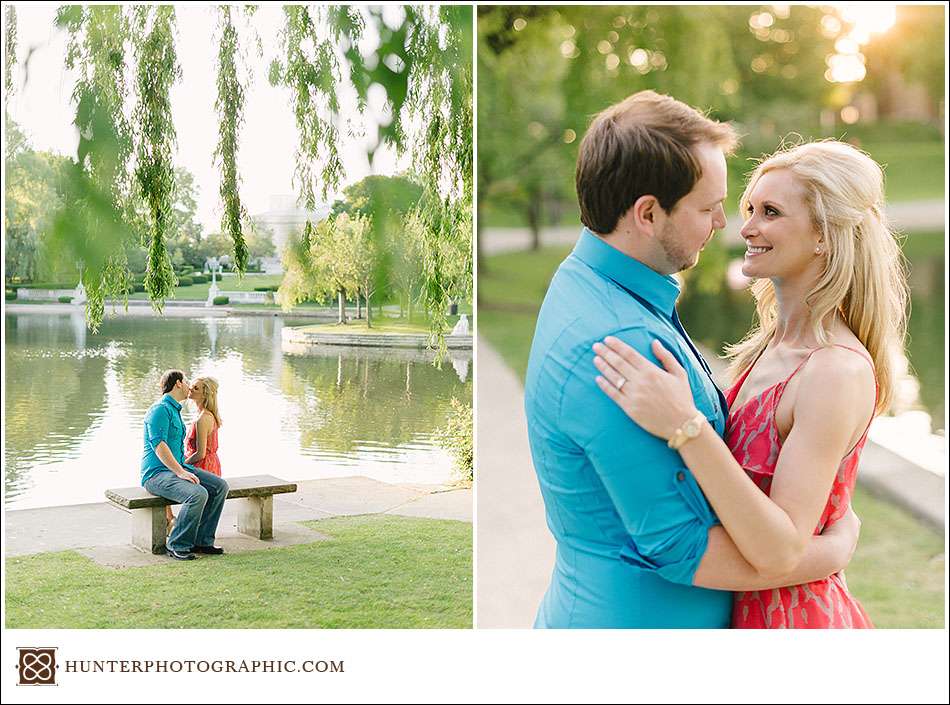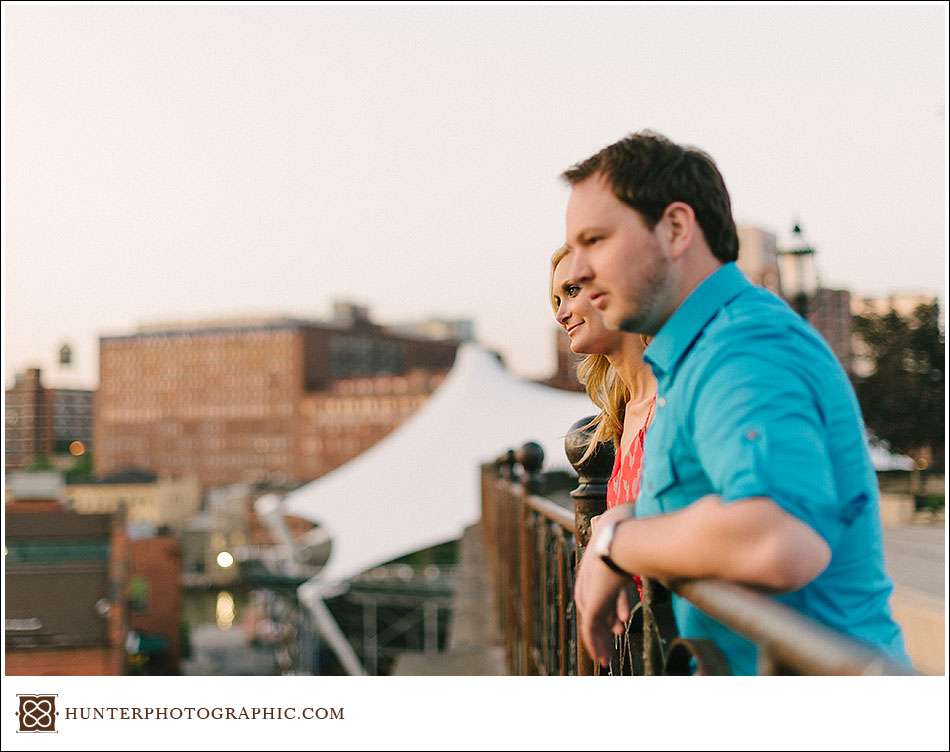 The light was fading fast, and turned a deep orange. We took a quick break and then finished up the session. Above, you can see how orange the light became.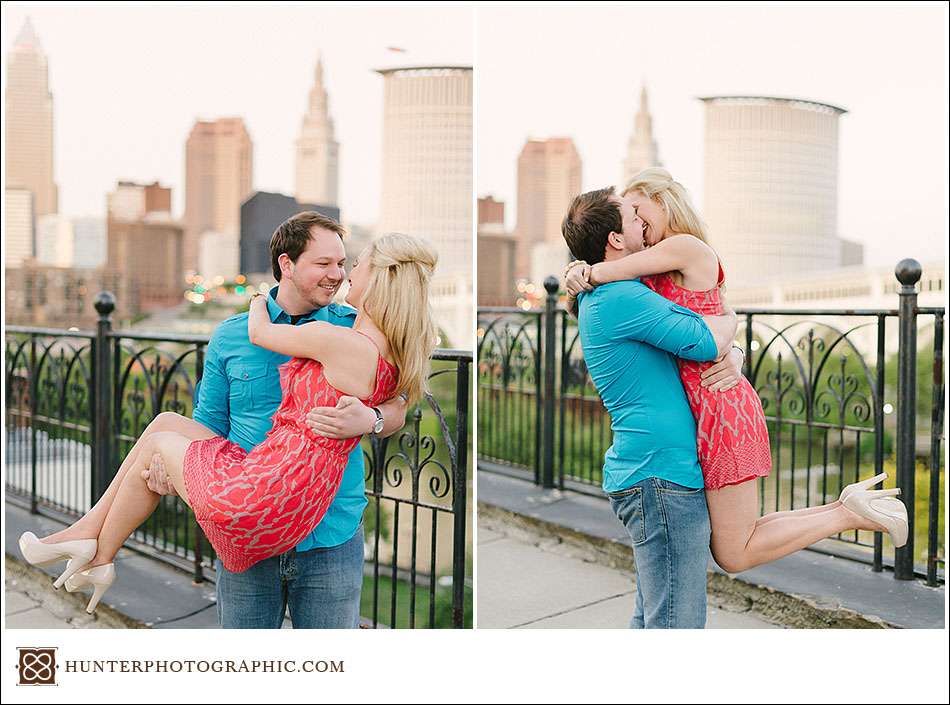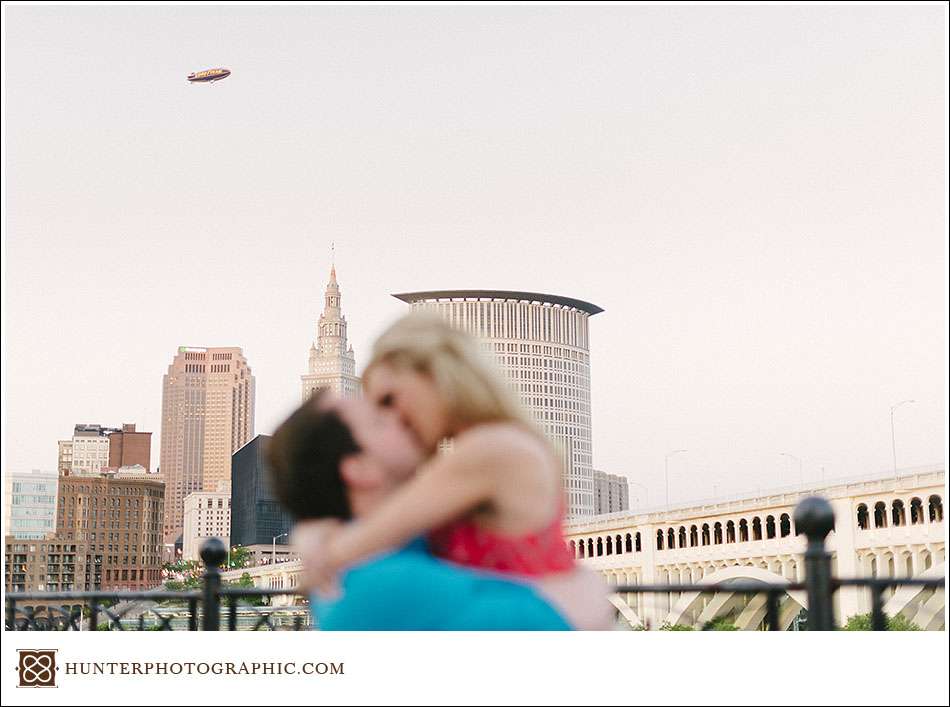 I promised a blimp. I am not sure why the Goodyear Blimp was flying on Friday, but it was over downtown. I particularly like the last photo. It takes a private moment and keeps it private. I simply love how it turned out. Looking forward, we can't wait for Carrie and Kevin's wedding in October after their amazing engagement session. They are simply a dream to work with.