We met in the courtyard of Didi and Henry's apartment building. In the shade, it was quite cold. Henry and Didi ran inside to grab Penelope and we were off. Once in the sun, you could feel the heat baking down. Well, it was still February, but it felt wonderfully warm. Anyhow, just to have beautiful, golden light in February was welcome. We drove over to Shaker Heights for some photos with Penelope, Henry and Didi's lovely adopted dog. There after, it was time for just Didi and Henry.
As we walked around the museum campus near downtown Cleveland, we talked about what they do and how they met. Both Henry and Didi attend Case Western Reserve University for a special program in medical research. They met in a similar fashion. They spend their days researching at the outer edges of medicine. Henry completely lost me when I asked about his current research. I consider myself well-informed, but I didn't understand a lick about what he's researching. Let's just say his work could lead to innovations in human skull formation. Yup, that's all I could understand.
Together as a couple, Didi and Henry are some kind of amazing. Sharing the same career interests is wonderful. They also share a deep interest in each other. Spend just a little time with them and this becomes evident. Below are a few favorite photos from our short time together in Shaker Heights and around Cleveland.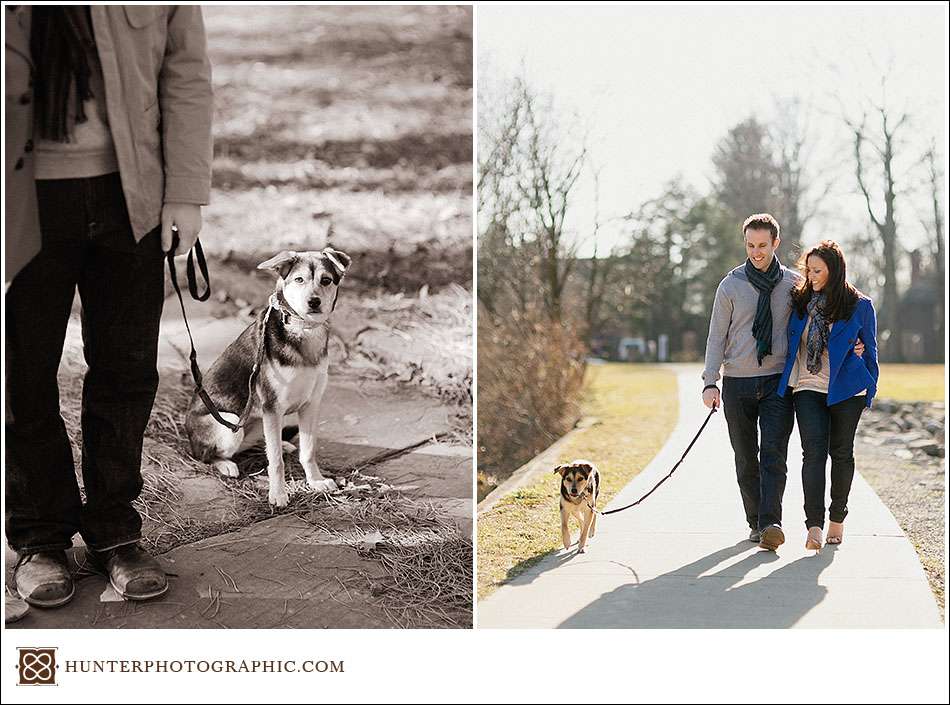 Penelope was a bit scared at first, and clung close to Henry and Didi.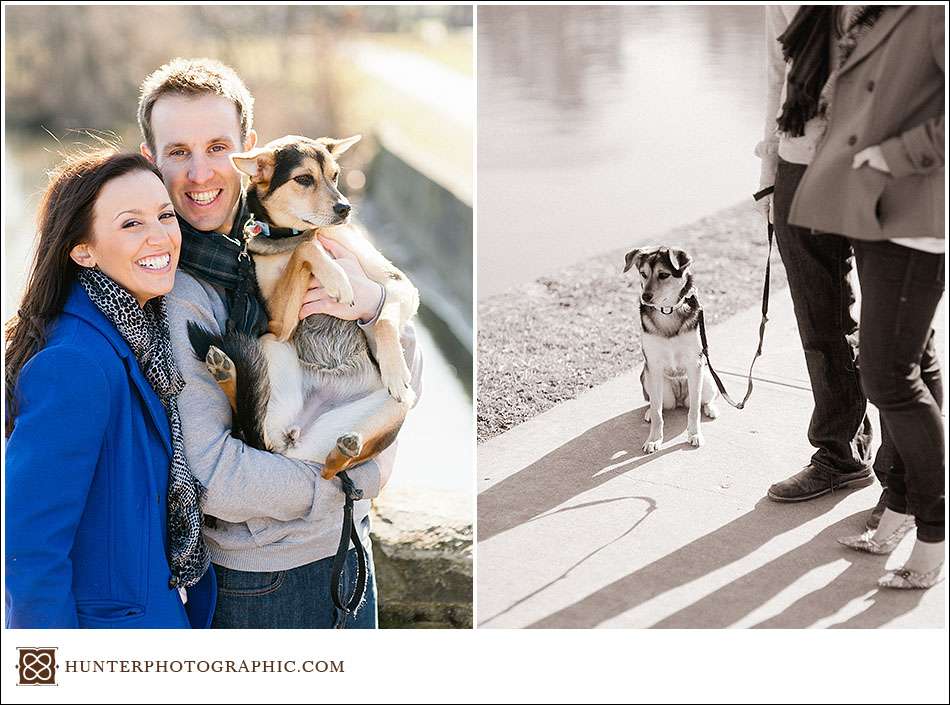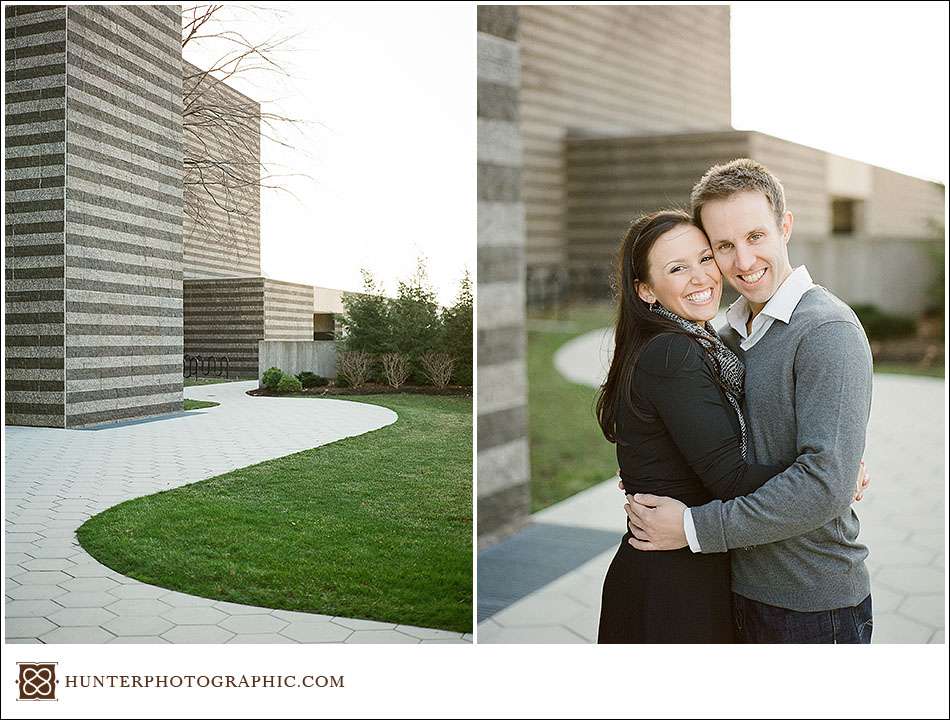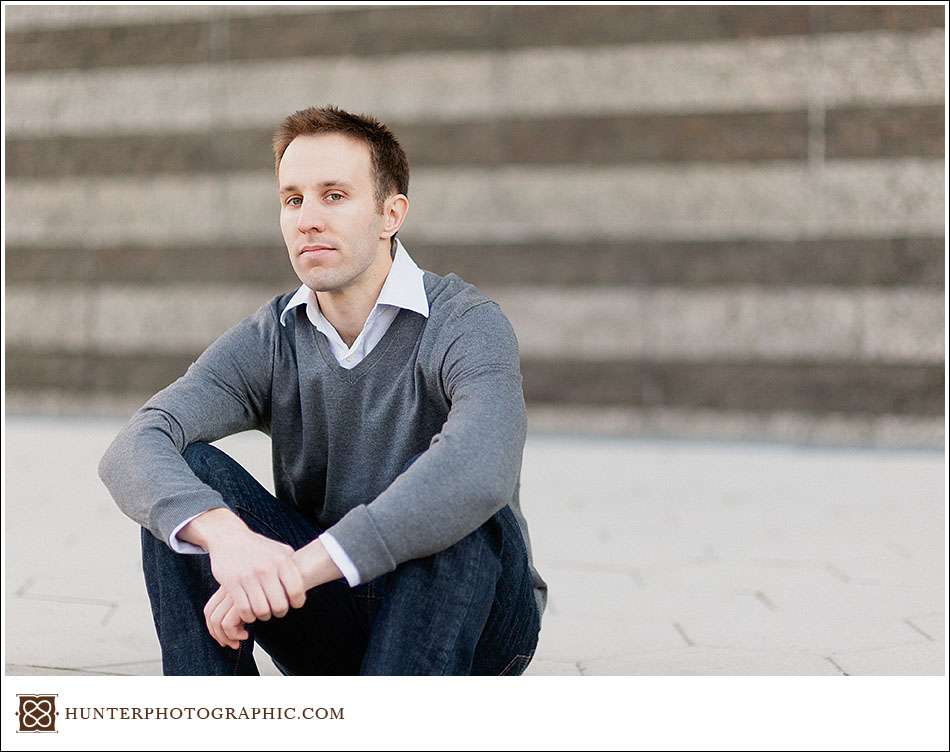 Above, Henry looking dashing. Below, Didi and Henry caught in the golden light near the Cleveland Botanical Gardens.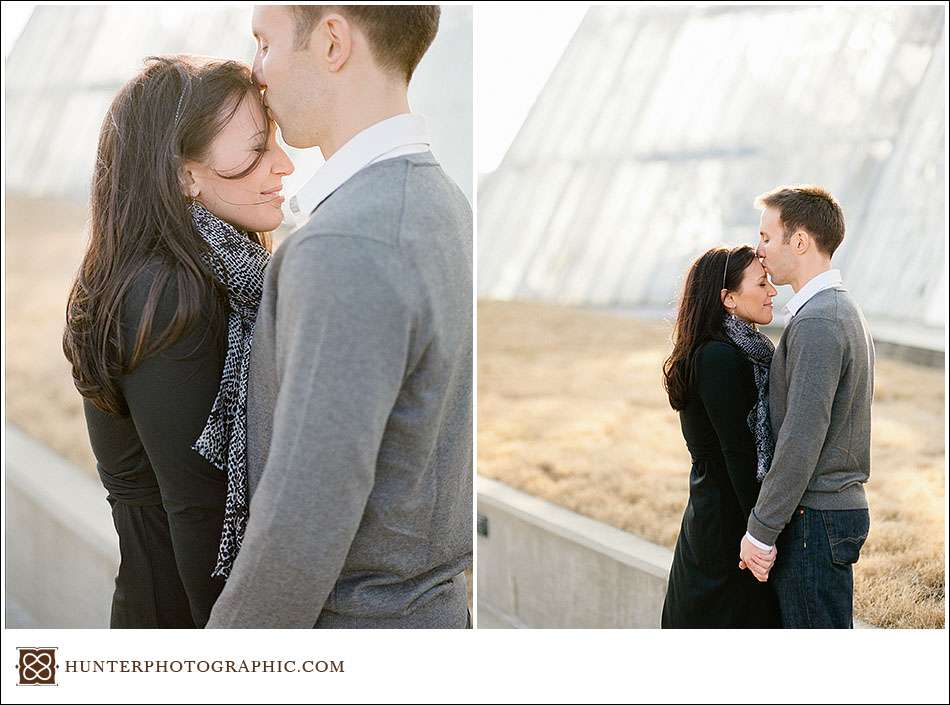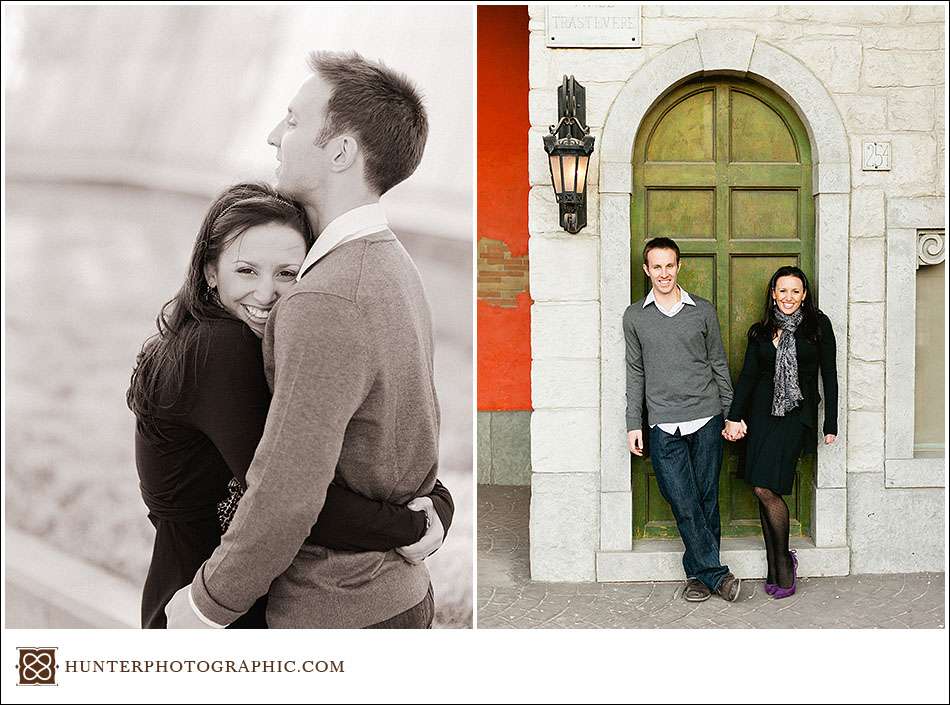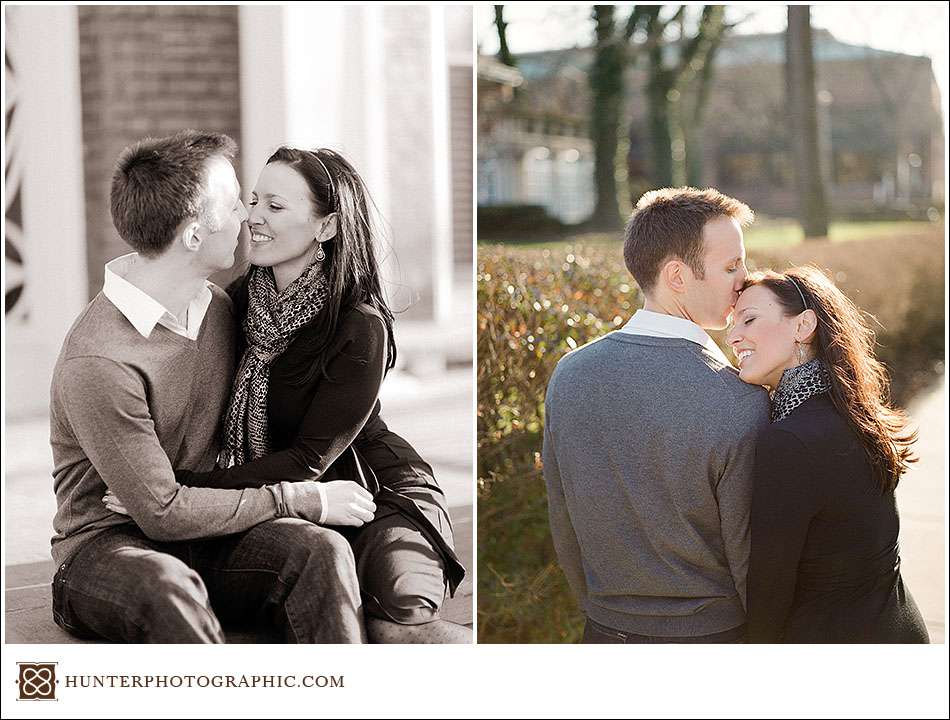 Above and below you can easily see why I love evening engagement sessions. The light in the shade takes on a blue tone, while the sunlight itself goes to a peachy golden color.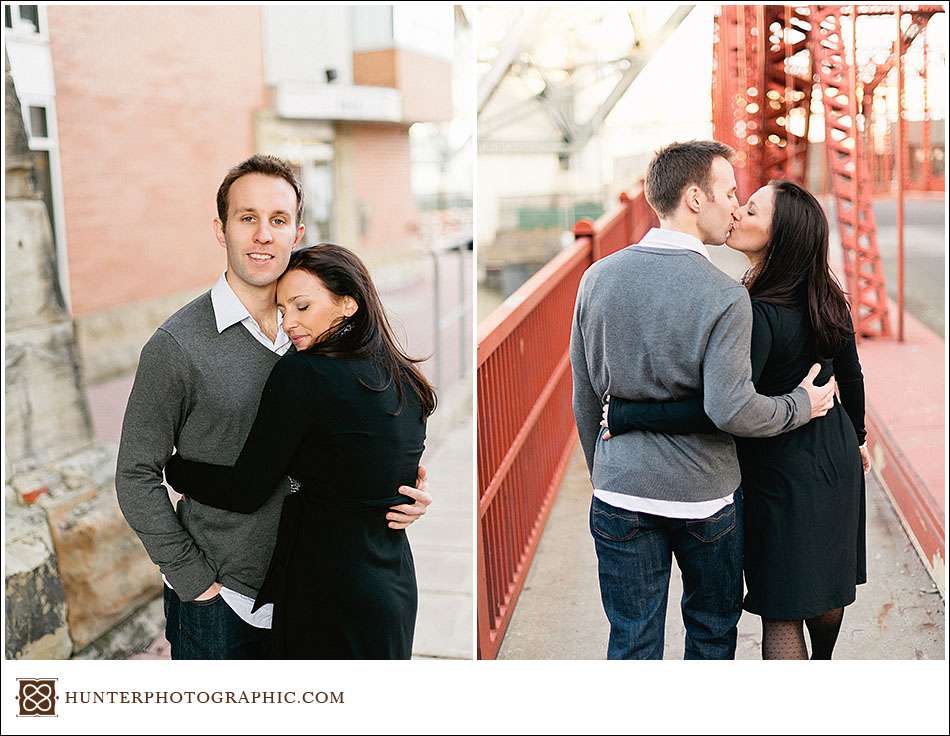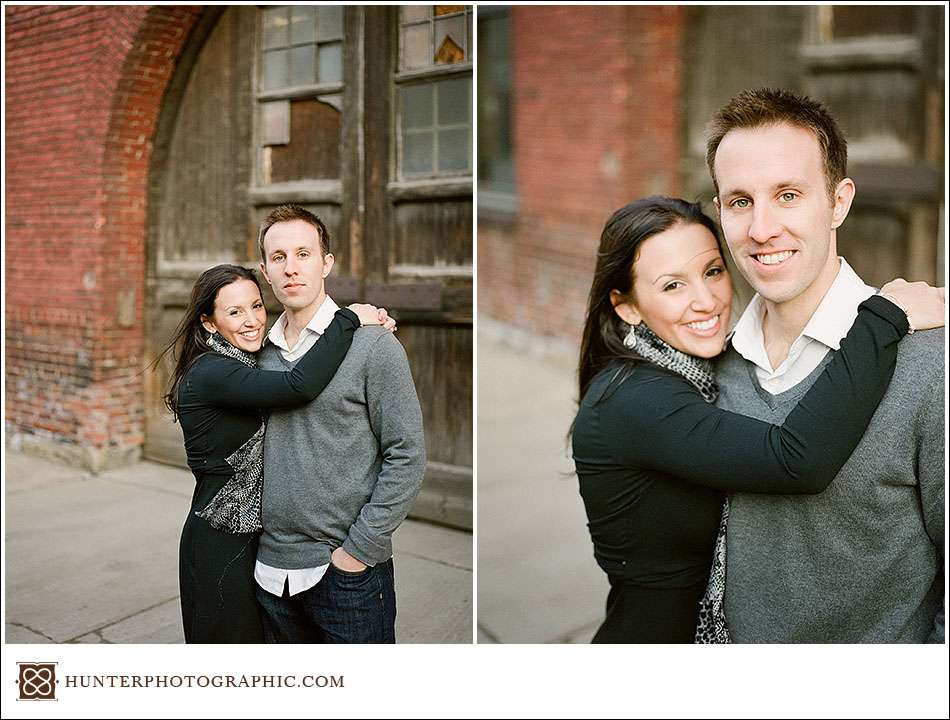 Above are a couple real film photos. I love using film for the amazing quality it allows, but more so for how it changes my approach. Everything slows down and peaceful moments are captured.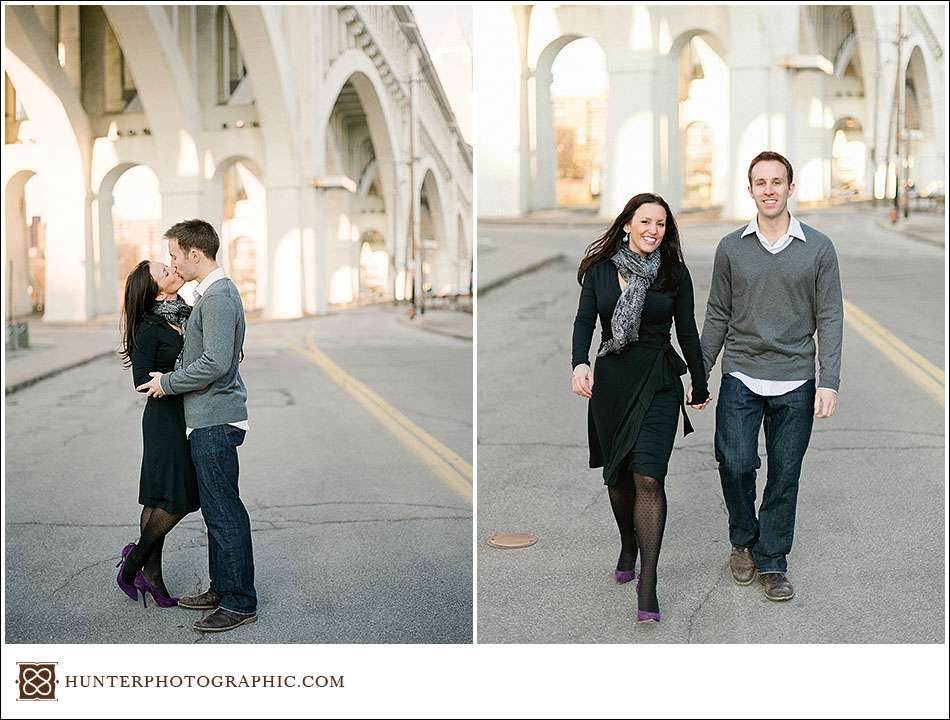 Didi and I share one distinct thing in common – a love of shoes. She planned to change her shoes multiple times. My favorites were the purple ones at the end, but I'll personally stick with my well-worn brown pair. There's more coming soon, so stop back again. Until then, you can keep up with our latest work on Facebook. Also, check out our latest feature about growing a successful photography business.