I was already amp'd up when I walked into the salon. It was finally time for Katie & Matt's wedding. I had been anticipating their wedding for months, and planning hard. Initially, it started rather simple. We met at a local restaurant for the first time. Matt and Katie sat side-by-side in the booth, and I was in the chair across the table. Thereafter, we slowly got to know each other. There was an email here, or a call there. Before long, we were shooting their stunning engagement session. Following their summer engagement session, it really felt like I was working with friends. I knew their wedding would be fun, but I was surprised at how awesome it was.
Where do I begin with what I love? The beginning seems appropriate – like the most amazing group of bridesmaids in matching monogrammed shirts. Seriously, they're the sweetest ladies ever, and fun too. Katie looked drop-dead gorgeous before she even put on her dress. Katie & Matt are also dog lovers, and we found a way to capture their furry friend as well. Speaking of Matt, he and the groomsmen were picture-perfect. The brace of groomsmen were dressed to the nines, mostly brothers, and completely awesome.
And the day was perfect too – with warm weather and a beaming sun. Katie had requested portraits in the Cuyahoga Valley National Park, which happens to be my favorite. With that setting and the beautiful light, things would normally go well. Add in a really fun bridal party and you get something really special.
Capping off the amazing people was a beautiful design. White orchid & rose bouquets, royal blue dresses, proper black tuxedos, a TALL wedding cake, and a beautiful venue! The ceremony at St. Basil in Brecksville was more celebratory than somber, and the reception at Embassy Suites in Independence was perfect. People laughed and cried during the toasts. Katie gave a wink I'll never forget, and Matt partied like a rock star! I could go on and on, but I will simply leave you with the following.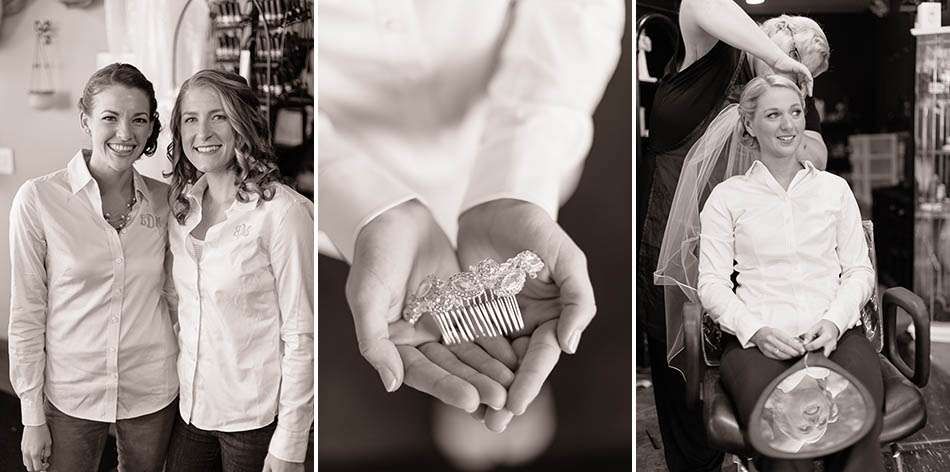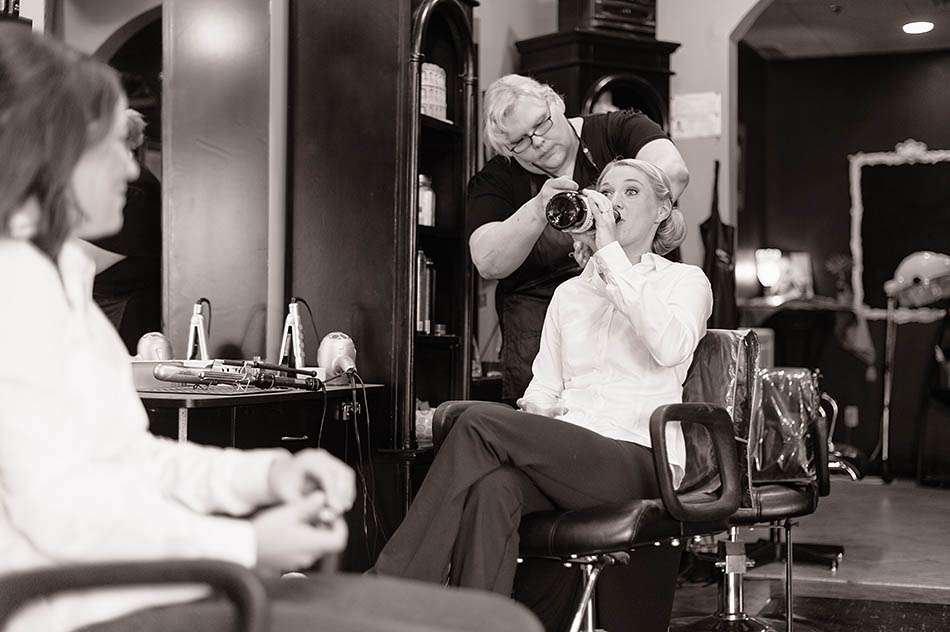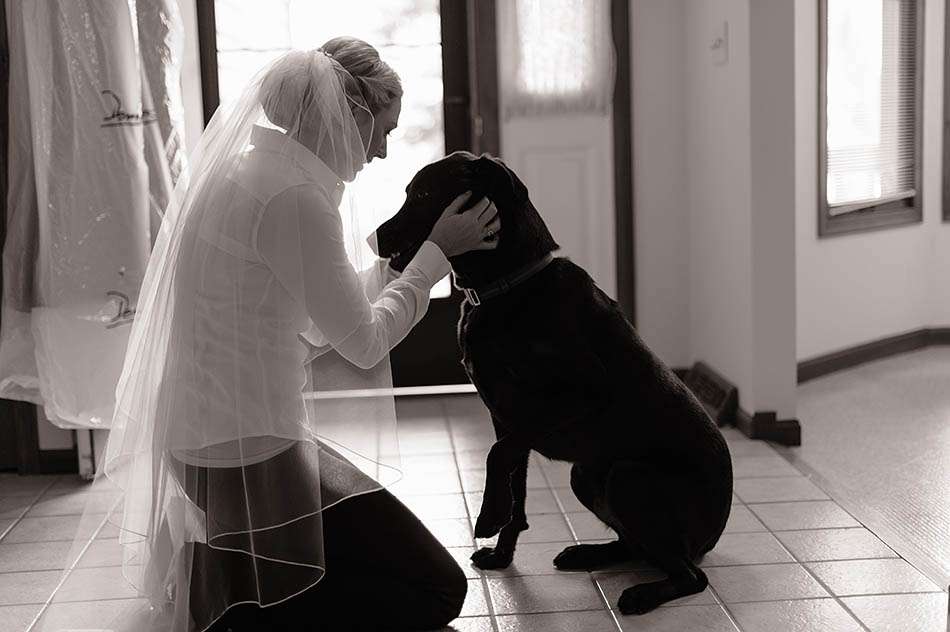 The first thing Katie did after returning from the salon was to greet Buster, a sweet friend who wouldn't make it to the wedding.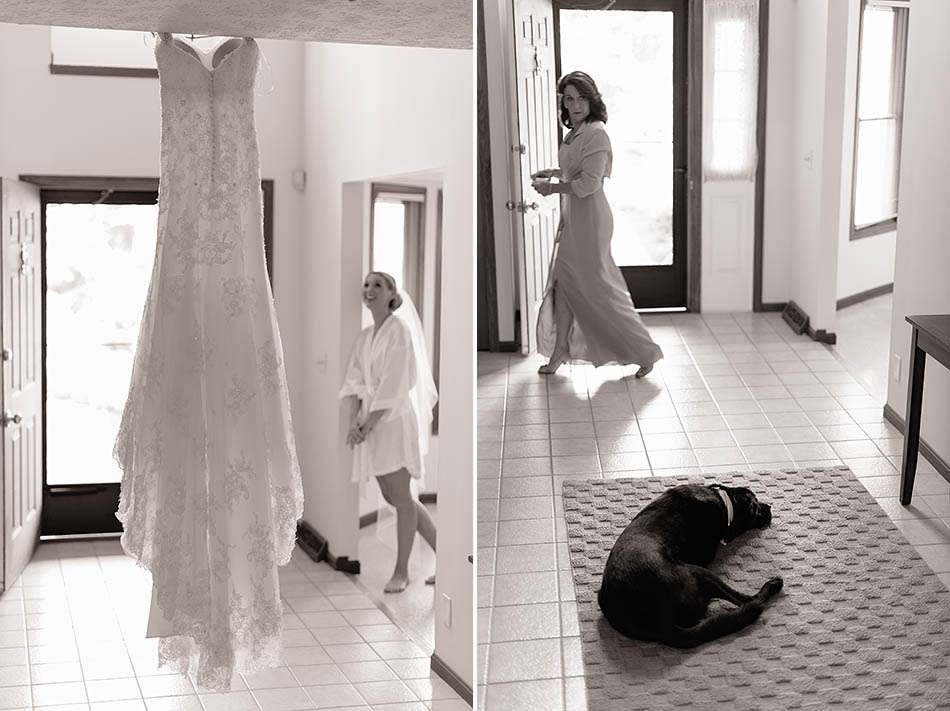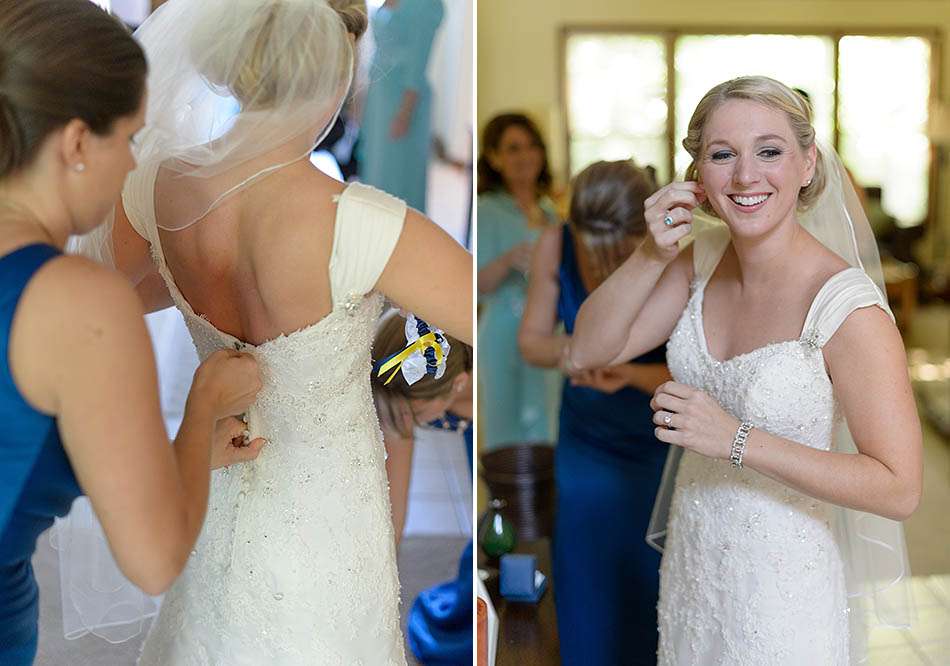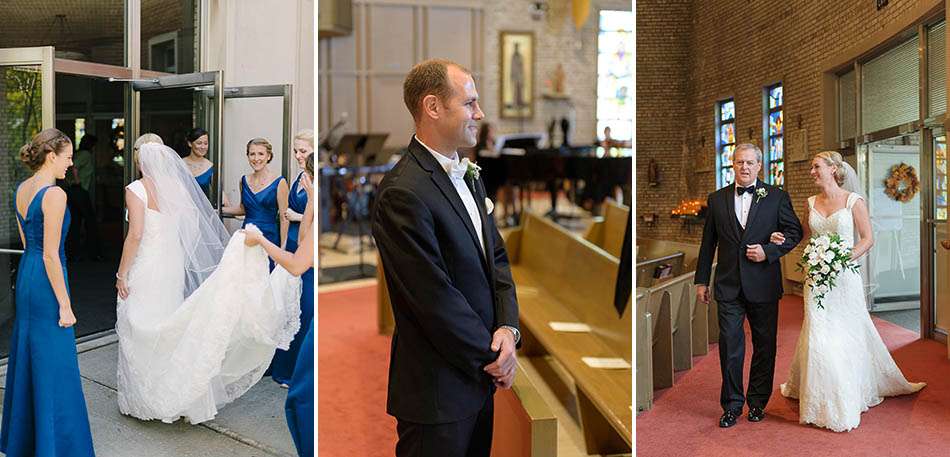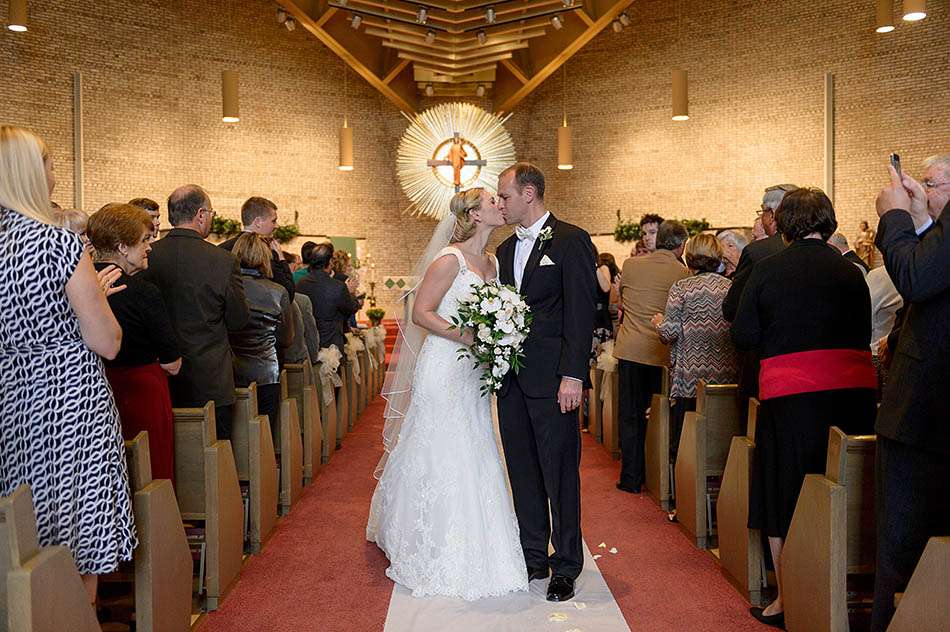 I love kisses during the recessional! Makes for a killer photo.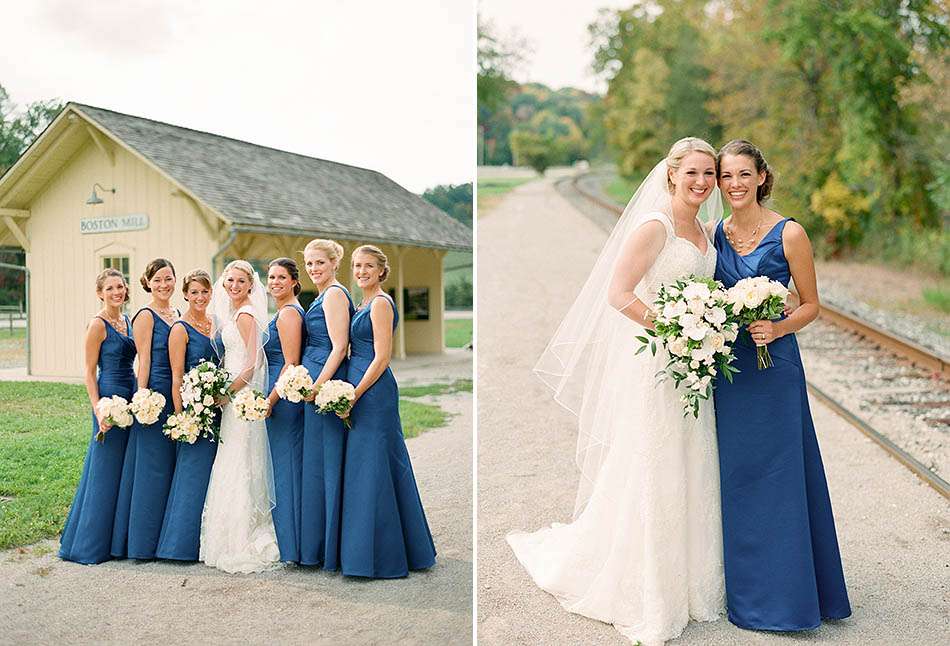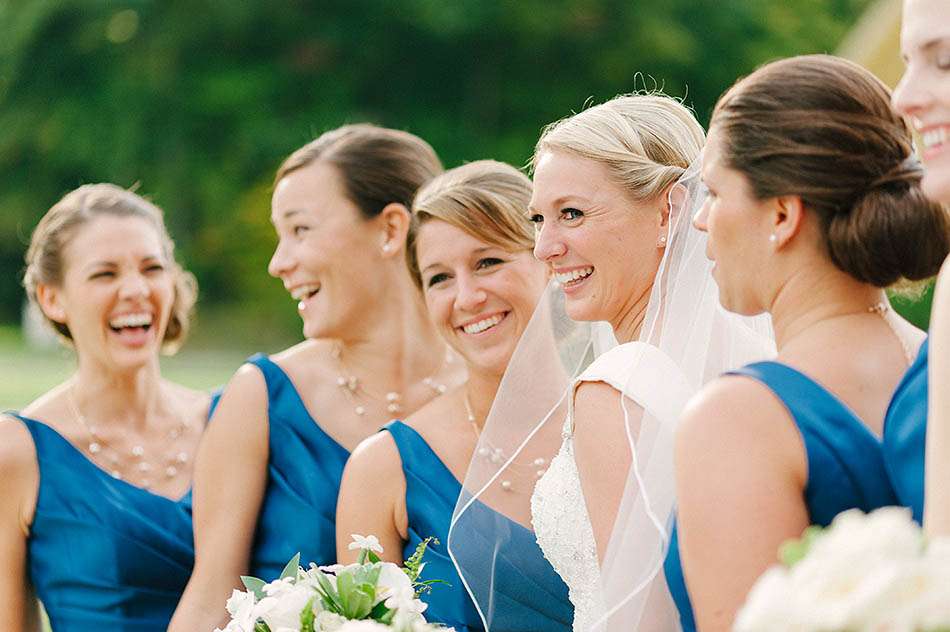 Of course I love the fun moments, especially when caught on film (i.e. the real stuff).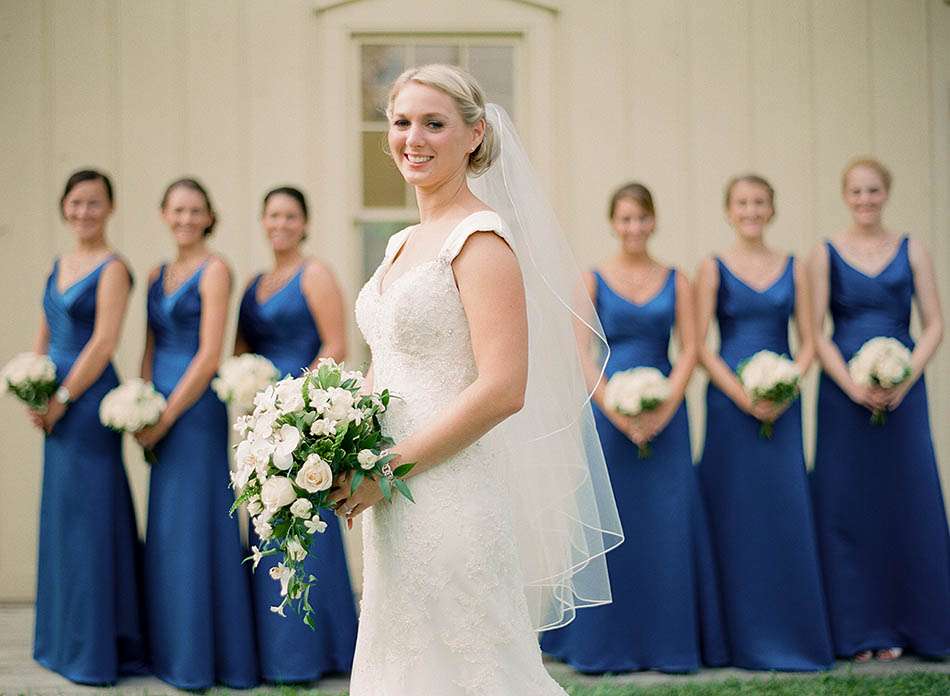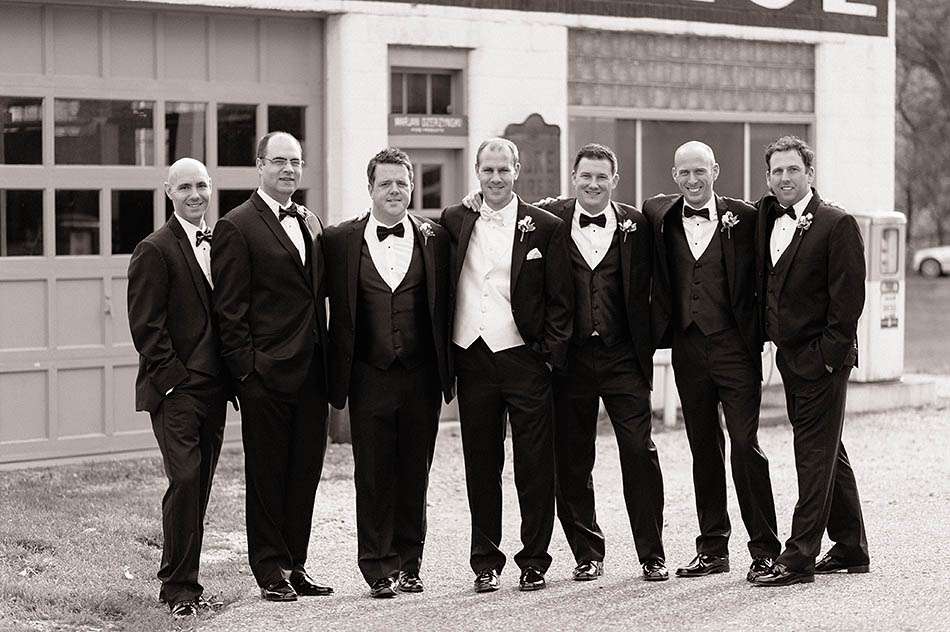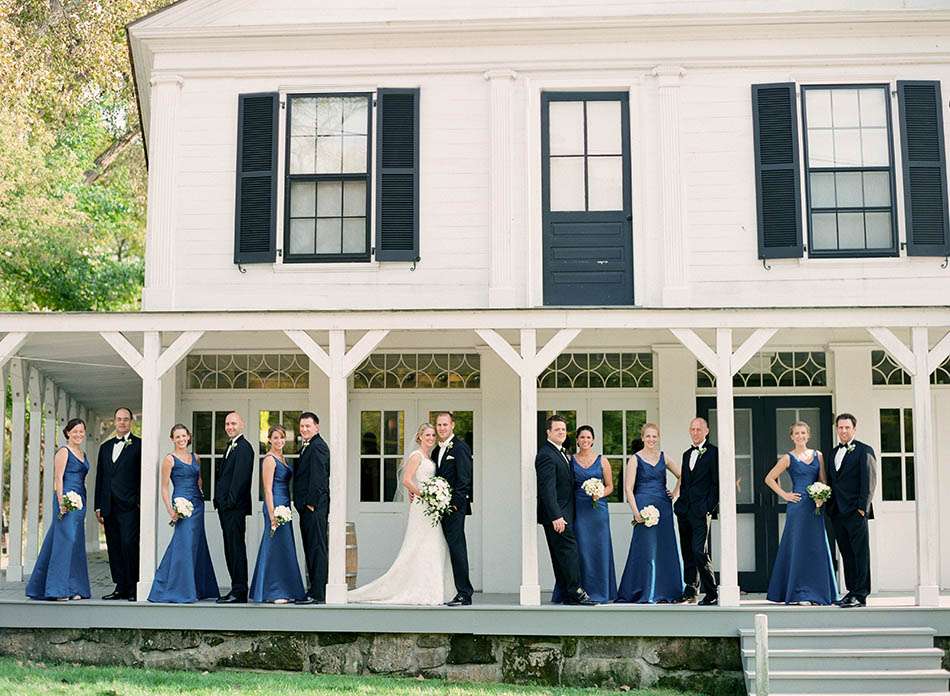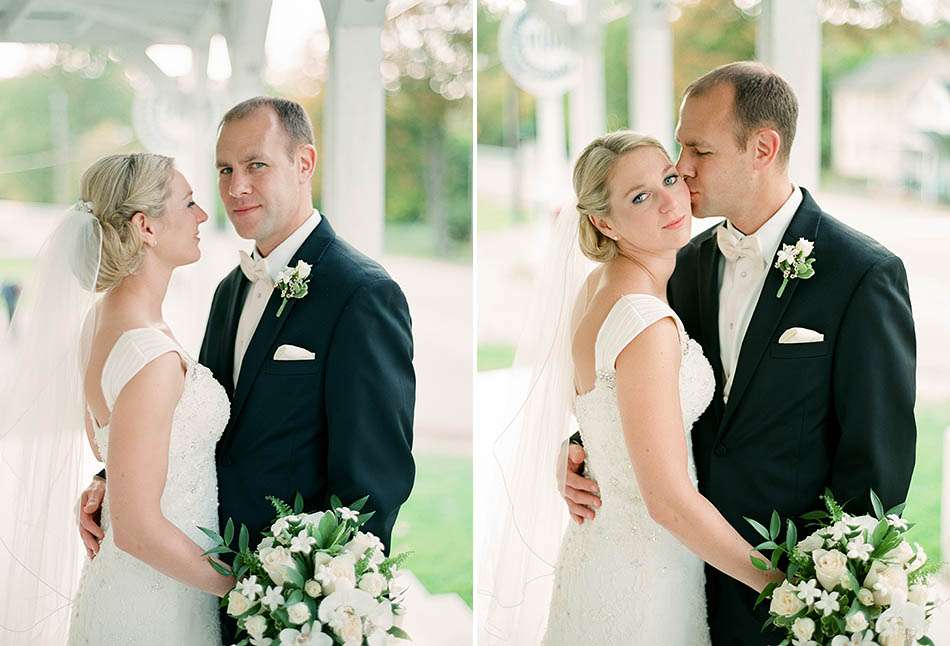 That look is to die for, and her flowers below are just as stunning.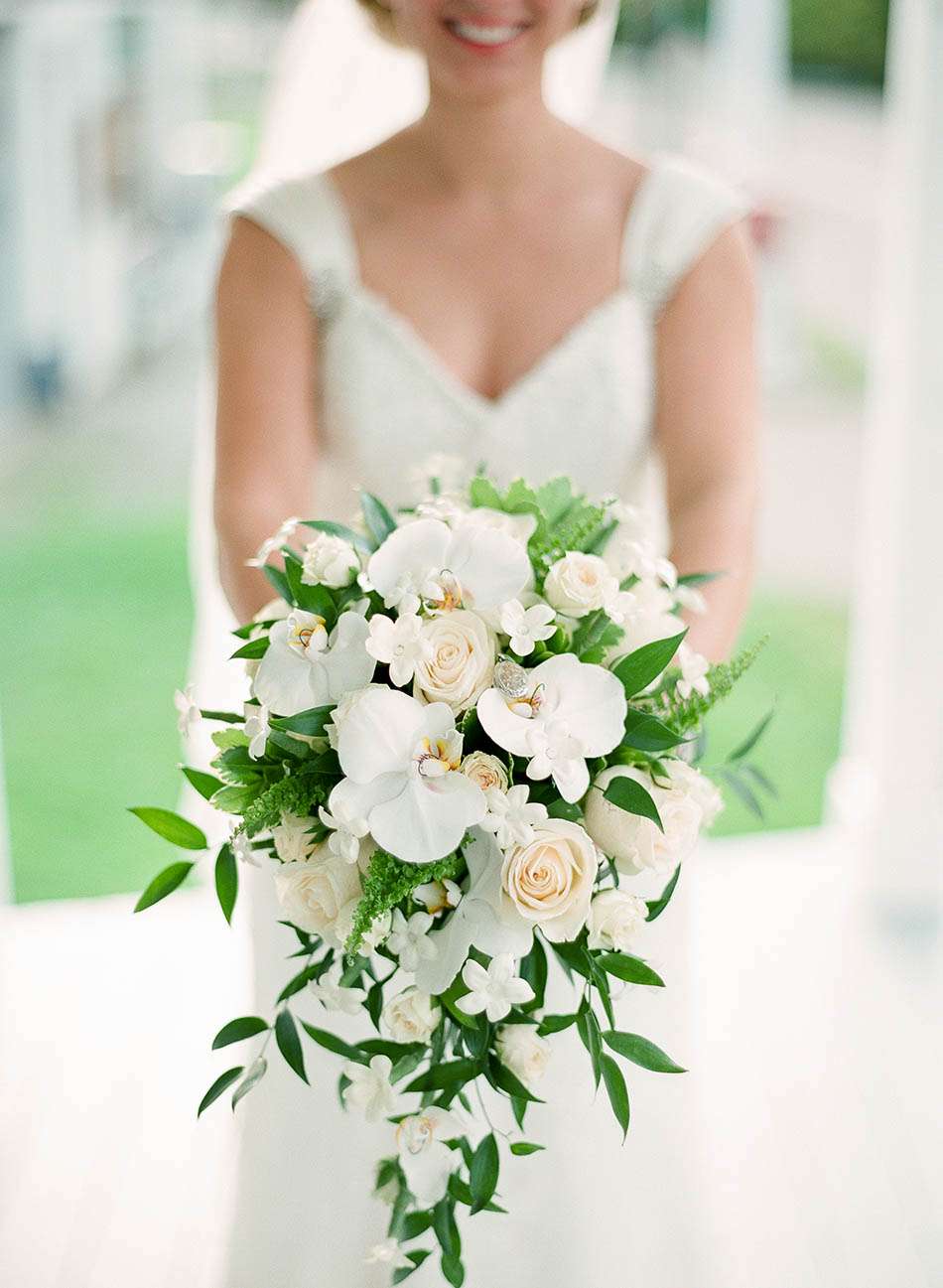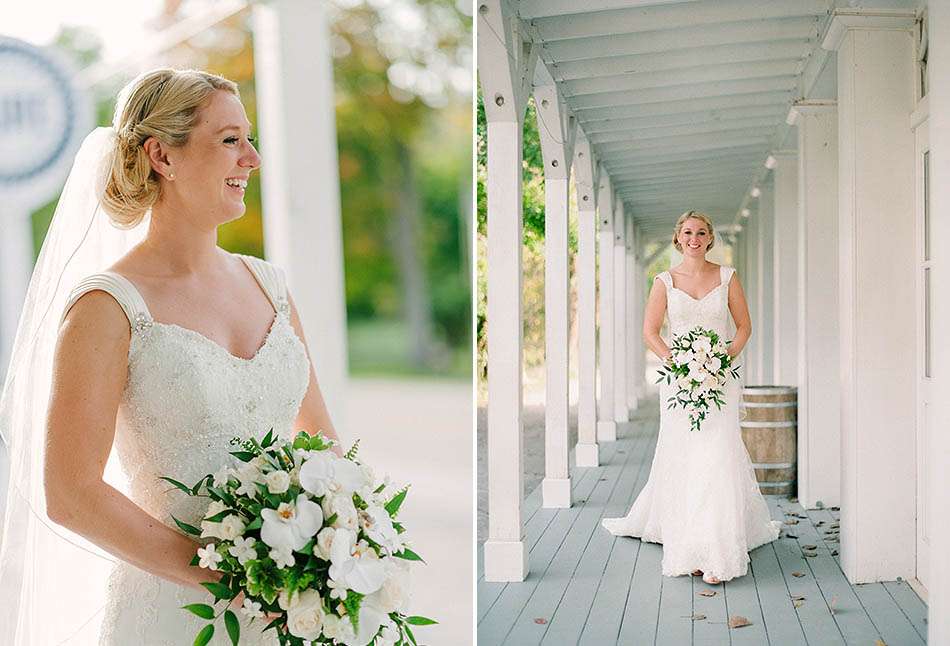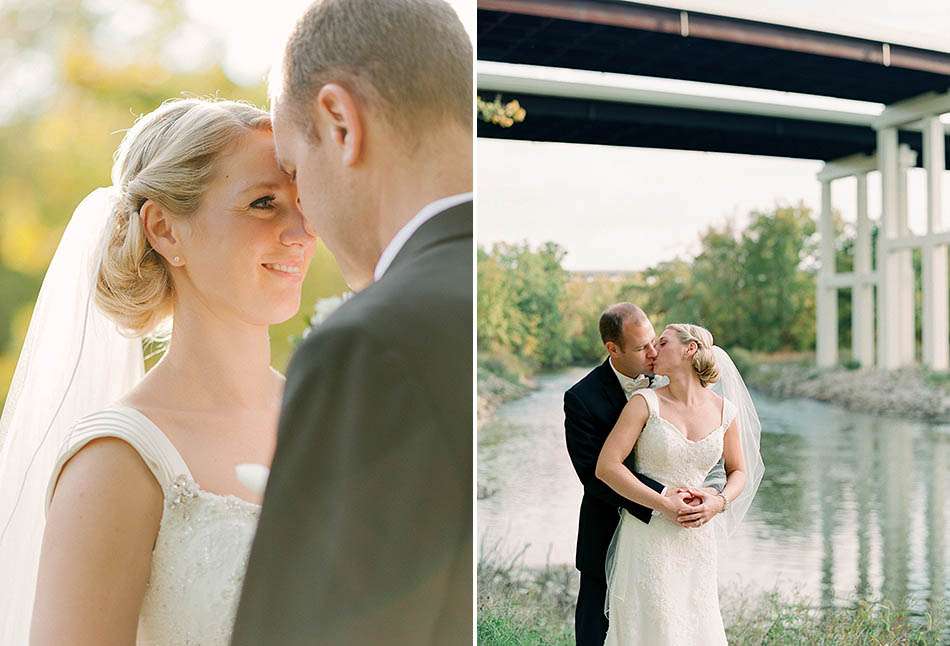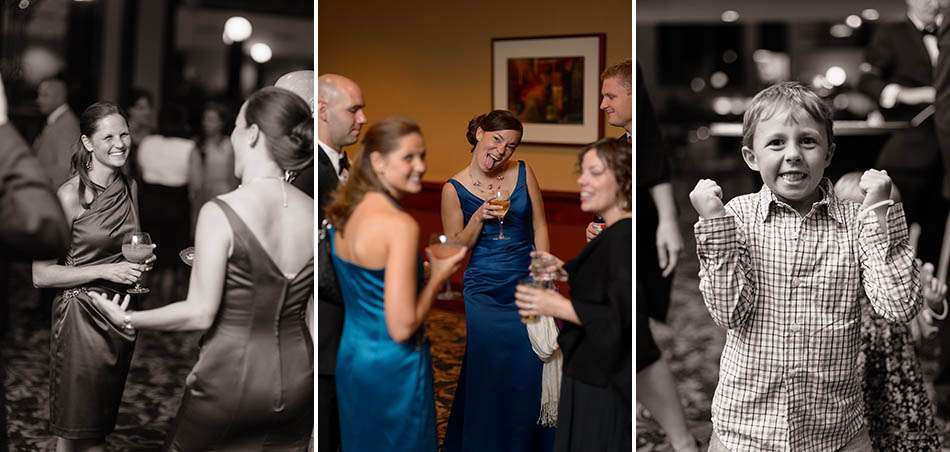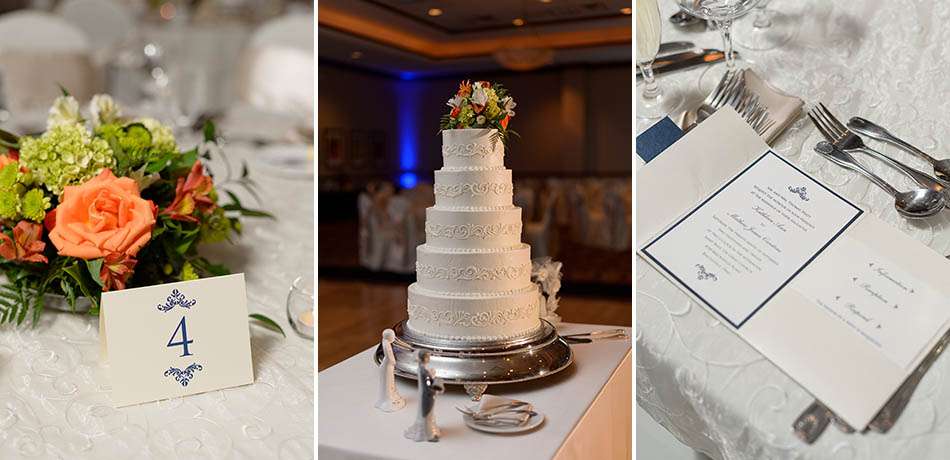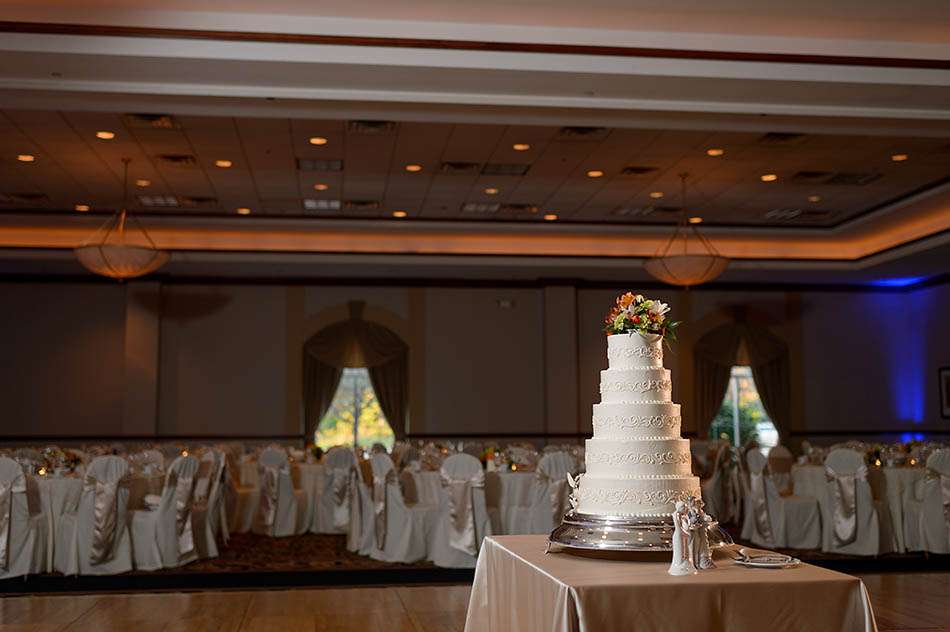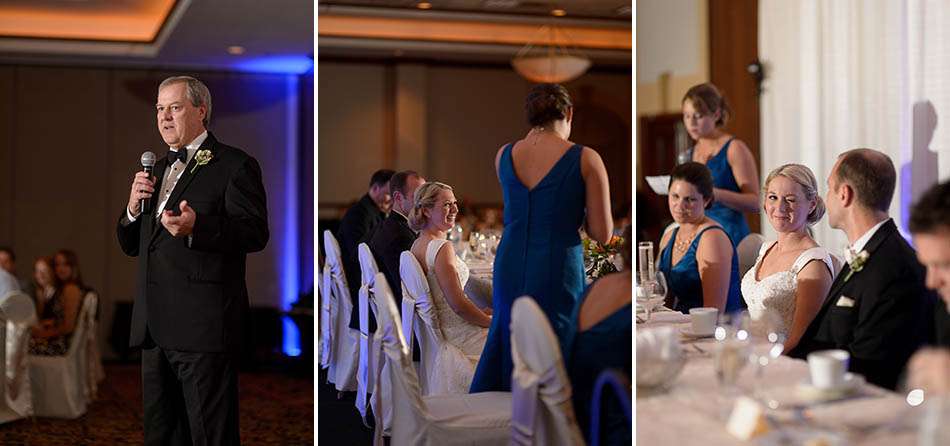 And there's the wink – just above-right. I'll never forget it.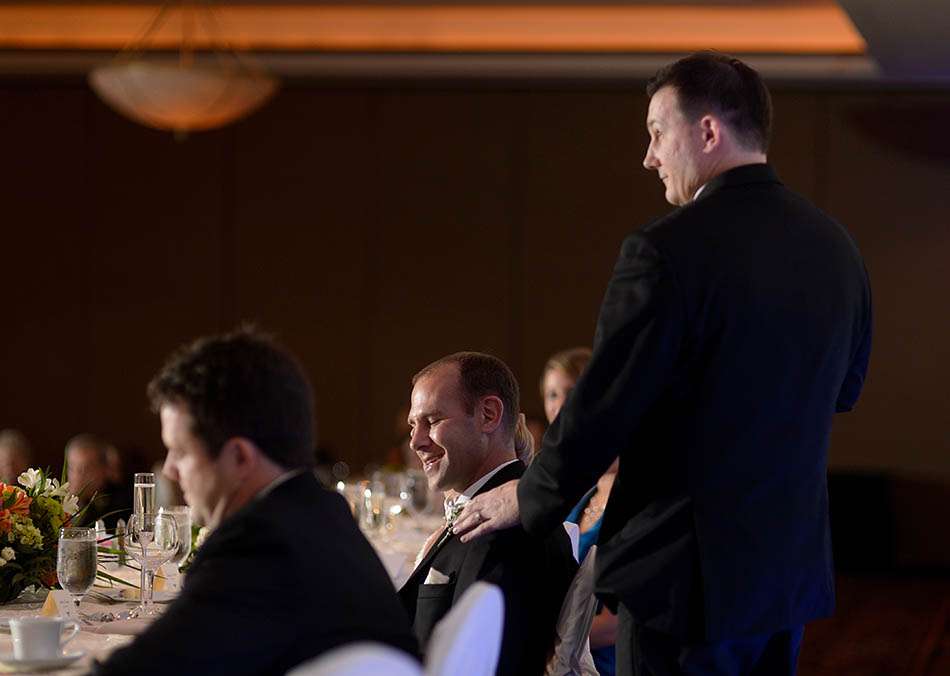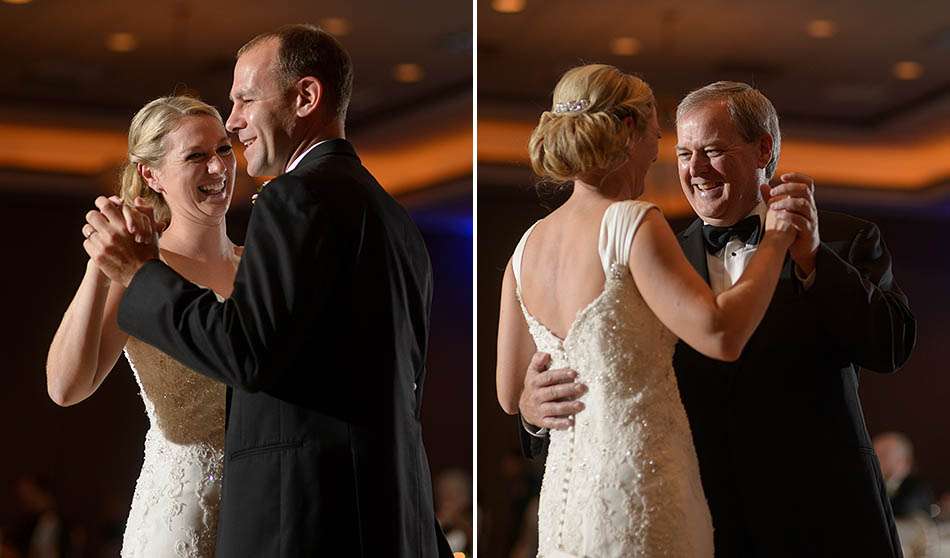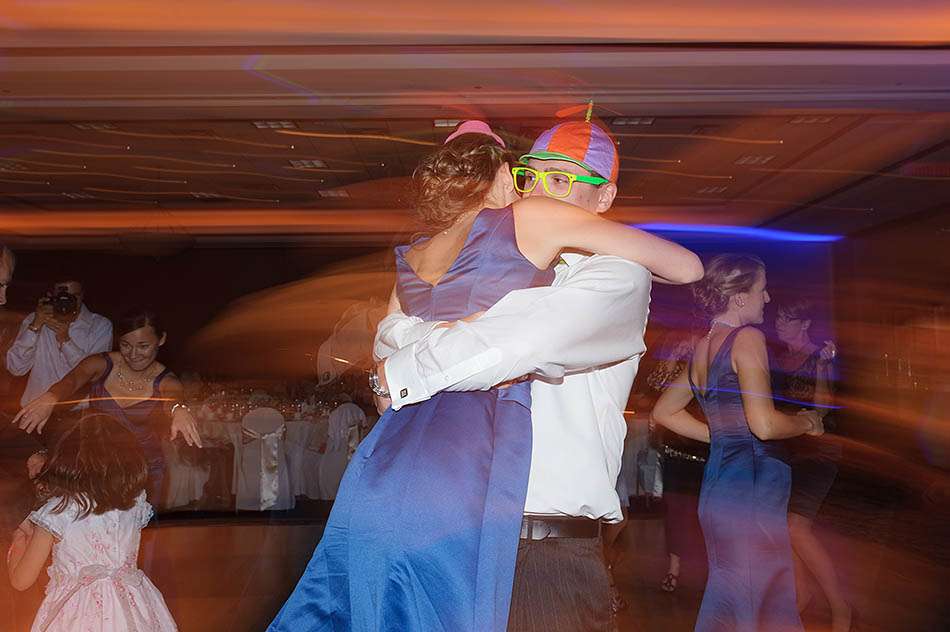 I love the party shots at the end as well. Katie and Matt really know how to do it right. Of course we still keep in touch. Since they live in Chicago, we might just bump into each other on a random St. Patrick's day.
Venue – Embassy Suites Independence
Wedding Coordination – Tricia Dever, Always Eventful
Florals – Countryside Florist
Cake Artist – The West Side Bakery
Bridal party make-up – Lindsay London
Entertainment & Lighting – DJ Mike Alexander, Jerry Bruno Productions
Invitations and Stationary – Noteworthy Notes