This morning I have been sitting in my office doing chores. Then it dawned on me – my chore this morning is actually pretty important and could be of interest to others. So here it is – gravity and the importance of thanking the team. Yes, I am might use a space analogy to demonstrate the importance of team work and recognizing good work. I have to warn you though, this post could get a little punnie (Ha!).
The Bride and Groom are the stars at any wedding. All of the vendors then orbit around their gravity to form the wedding event. As a photographer, I'm a small part of the wedding solar system. Every satellite in the team has to do a great job with beautiful synchronicity to create an amazing wedding for our clients. Team work is crucial, and so is giving thanks. As just a small part of any wedding, I should be thankful to all the vendors who keep the wedding running and looking amazing. The day of the wedding, I make sure to personally thank anyone I can find. I also like to follow-up later with a more substantial thank you.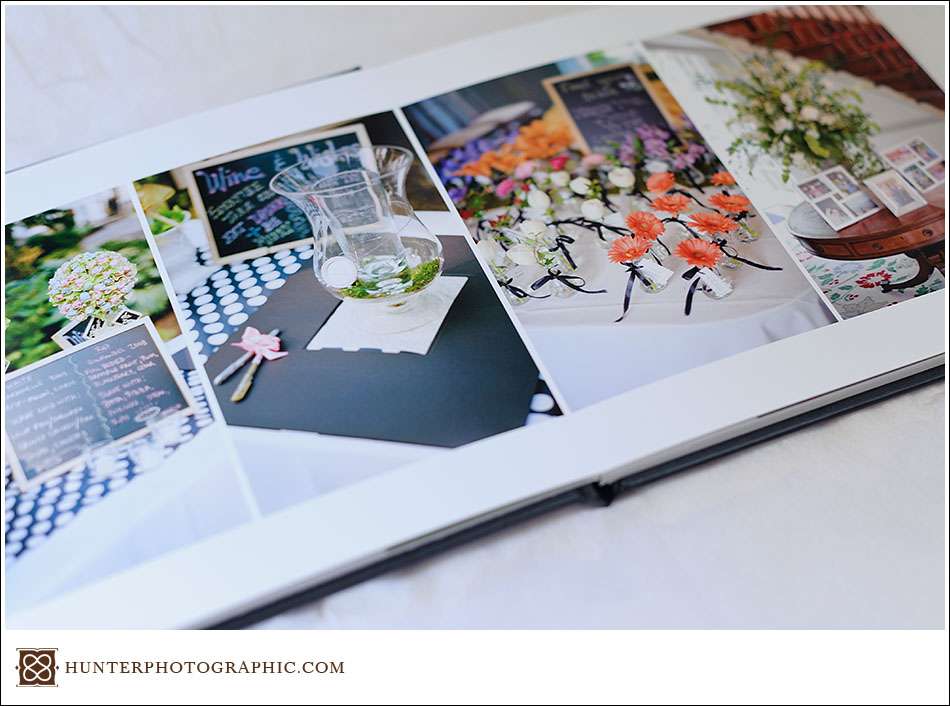 The follow-up really helps to cement my heart-felt appreciation, but it also pays additional benefits. It gives me a chance to market my business (albeit slyly) and to strengthen my brand with others. All of this will help me to find and work with my perfect clients. Whenever possible, I try to include a little gift for the vendor.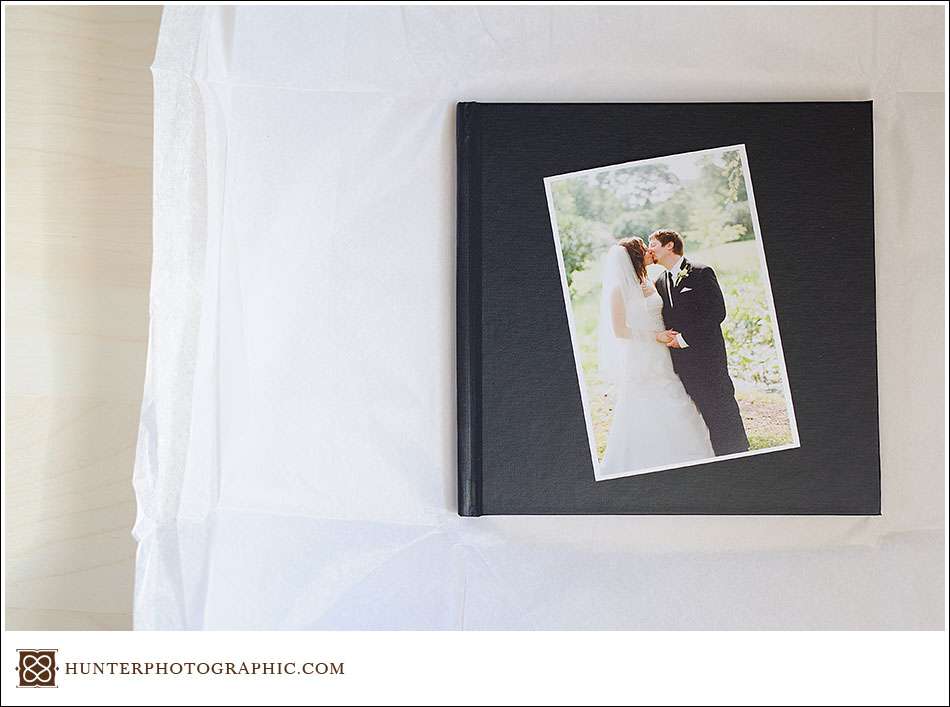 Including an album for the vendor is a perfect choice. It communicates the quality of my work – but also the quality of the vendors. When done right, albums can be effective and affordable-ish. I deliberately choose images that reflect the vendor's best work. I make sure these are printed large and get attention. I also make sure to use the vendors name and logo in the layout. The rest I fill in with great photos showing the happy couple. Collectively the album is about the vendor. But it is also about my work.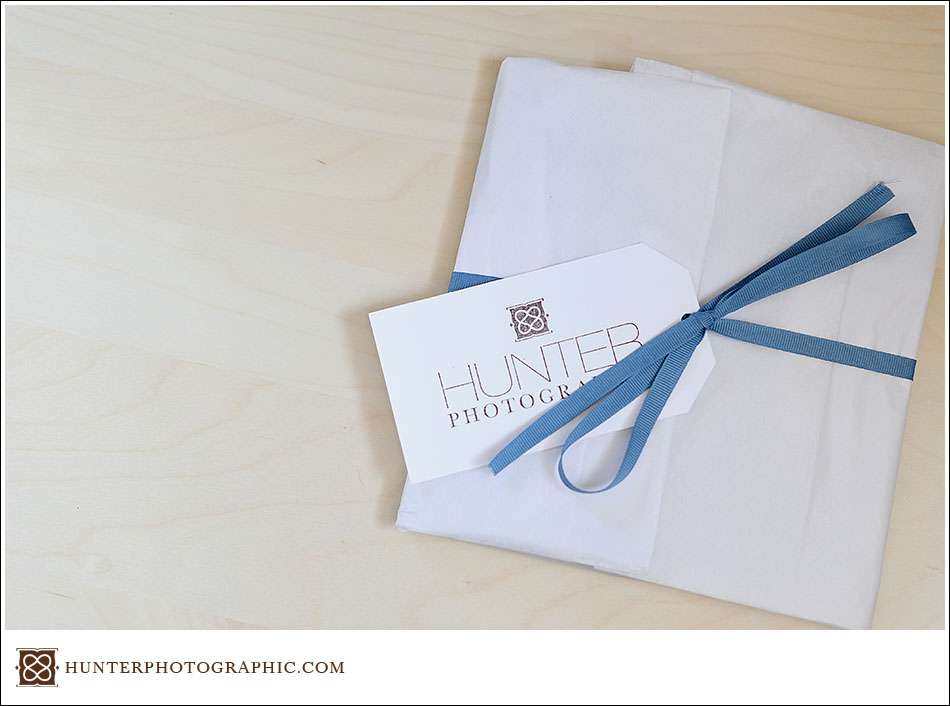 I package each album nicely and in a manner consistent with my branding. I then take the time to hand-write a very personal thank you note. Both of these actions ensure I am remembered as a person and as a business – separately. I want them to remember that it was nice working with me. I want them to say "you should hire Hunter Photographic". Hopefully the difference between those two points is clear.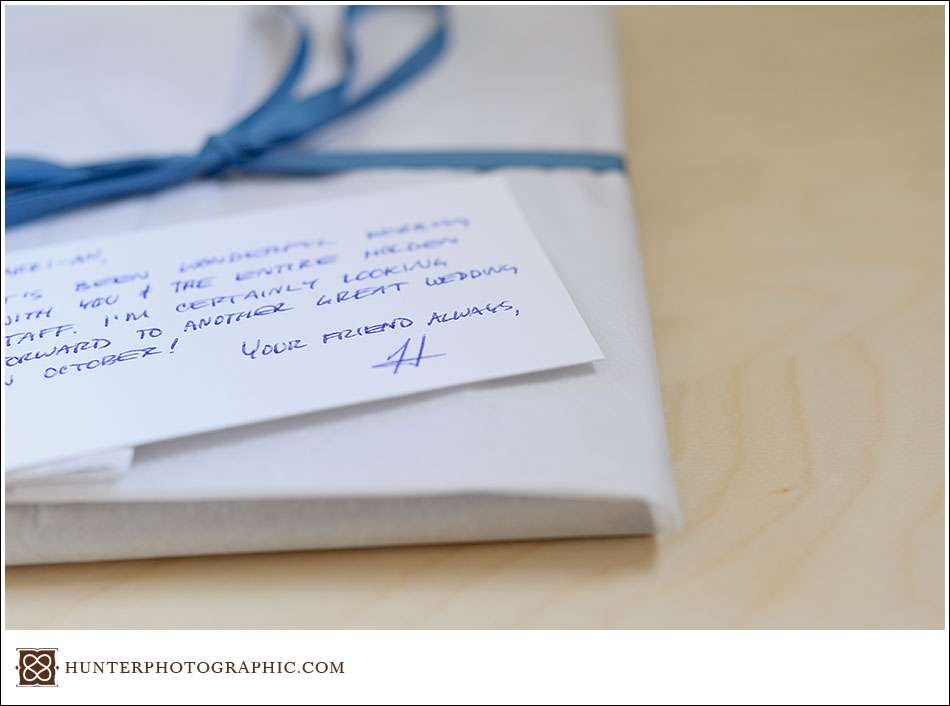 I don't create a personalized album for every vendor. Instead, I start by picking the ones who've done an amazing job. After all, I want to work with a great team. Second, I also consider vendors who seek a similar client as myself. This helps to ensure I find the right clients in the future. Unfortunately, I don't have the time or resources to send a personalized thank you to everyone. Instead of doing something small for many, I do something big for a few.
Why go to all this trouble? Here are a few reasons -
Brand recognition and distinction
Increased marketing reach
More contact with the type of couples I love
Giving thanks feels great and it's the right thing to do!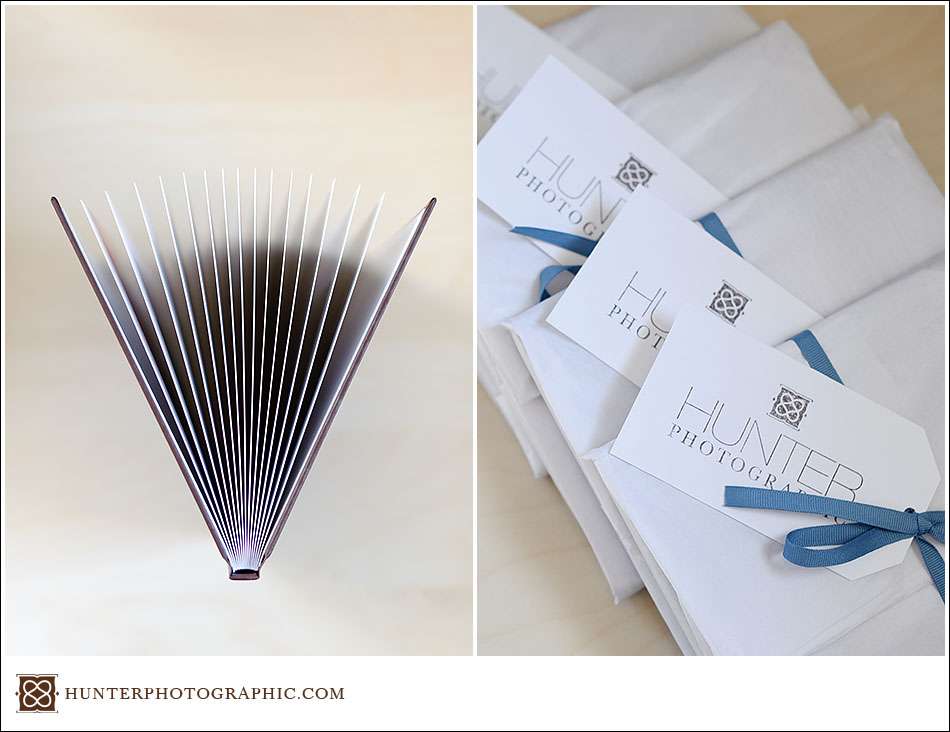 So that was my chore today. I'm excited for two reasons. First, some friends will receive gorgeous gifts that they deserve this week. Second, I'm also excited for what the future could hold. I'm definitely looking forward to new doors opening.