Katie was responsible for finding the location, and it was perfection! She hunted, called contacts and finally secured access to Craighead Farm in Novelty, Ohio. The farm breeds champion hunting and jumping horses. Fortunately, I also had a small connection to the farm. While I'm not an equestrian, my family is filled with passionate hunters and jumpers. When I arrived, I was lucky enough to bump into the owner. We shared a few stories and then I met up with Katie and Matt.
They were waiting by the barn. It had been some time since we had seen each other. We first met while they were visiting Ohio. Today, they were back in town from Chicago for their engagement session and wedding shower. As we wandered the grounds, we chatted about their upcoming wedding, how they met, and life in Chicago. I'm a former Chicagoan, so I was keen to learn what has changed.
Needless to say, the session went perfectly. Every turn around the farm reveals a cool new spot. I think I lost it completely when I spotted the dock hanging over the water.
Below are just a few personal favorites.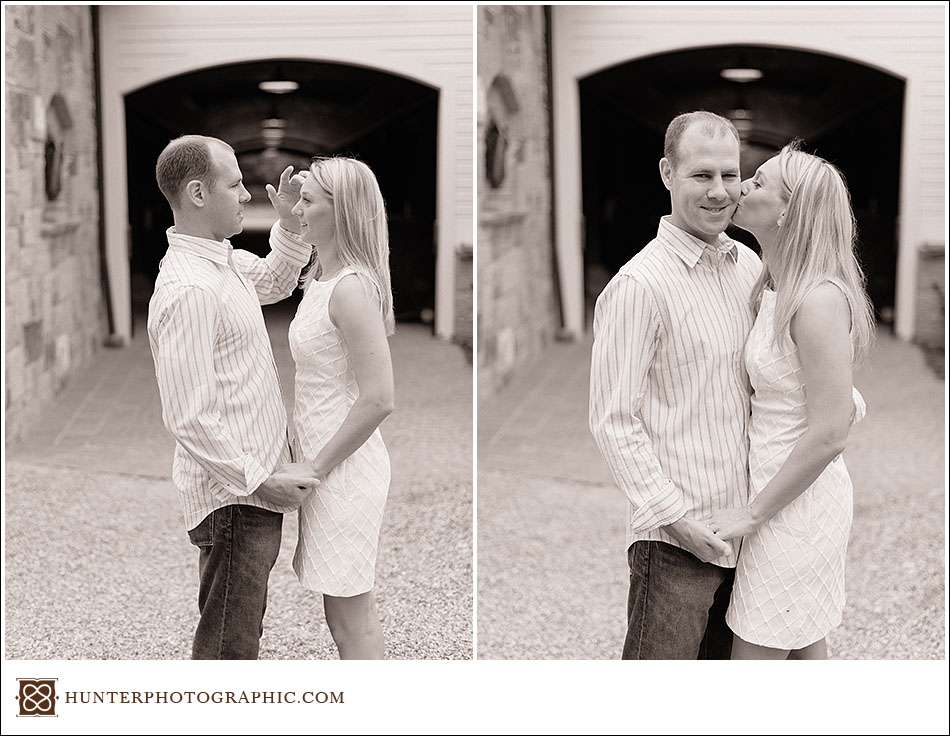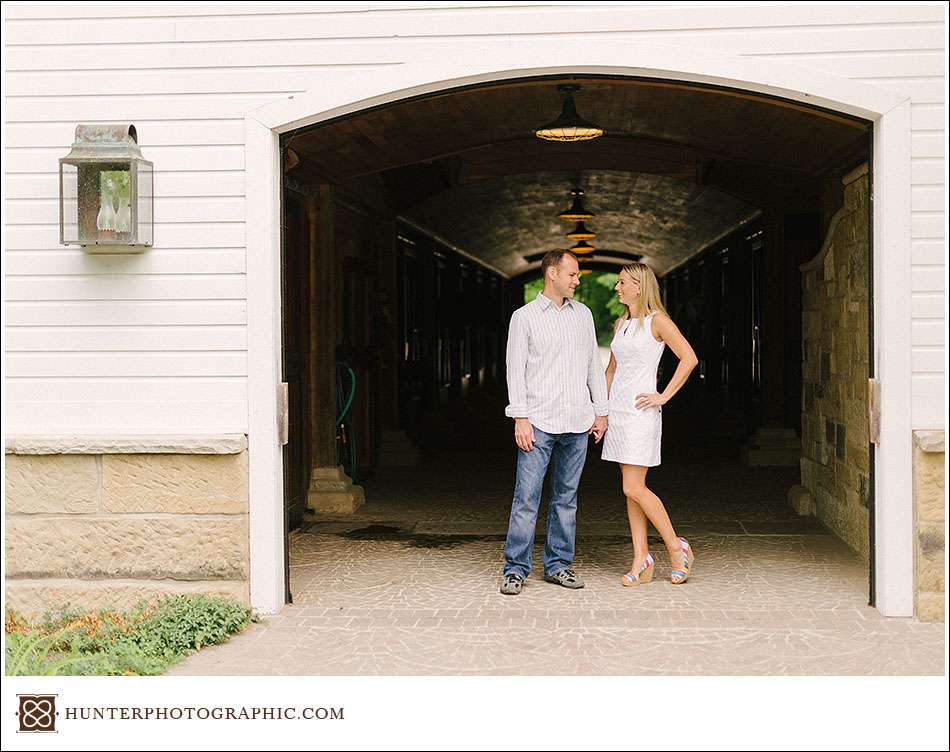 Above – take a moment to appreciate Katie's shoes. Below – one of the sweetest horses ever.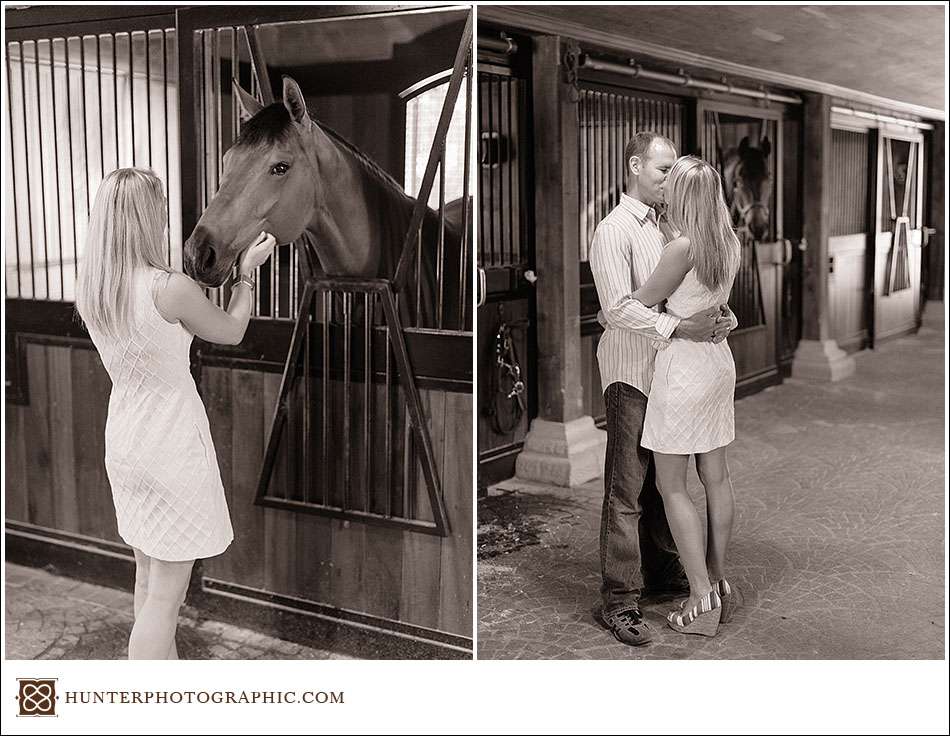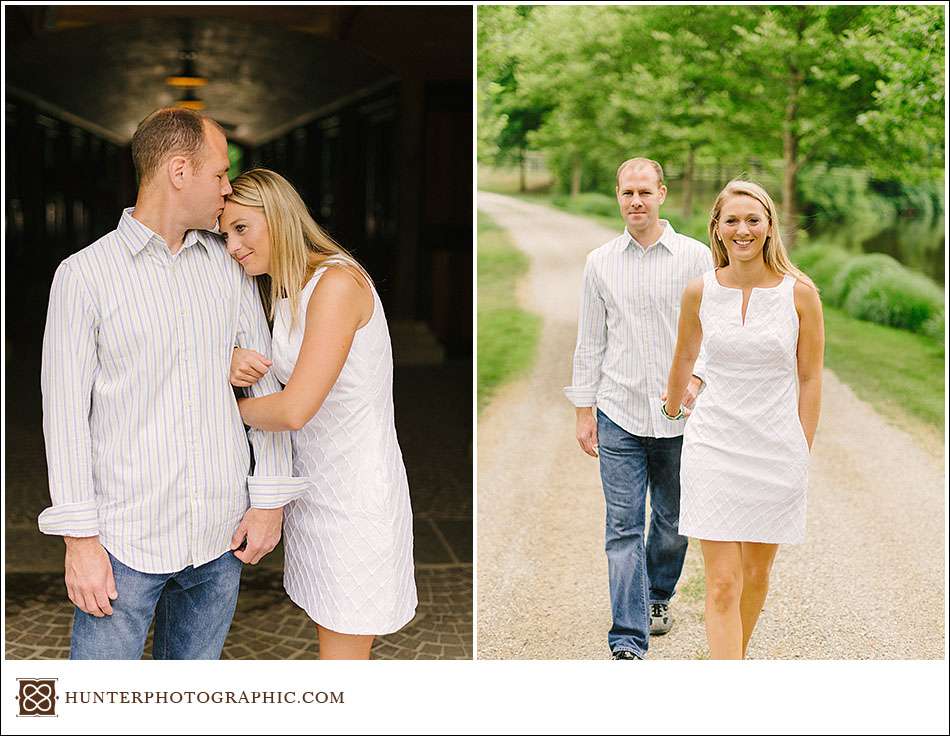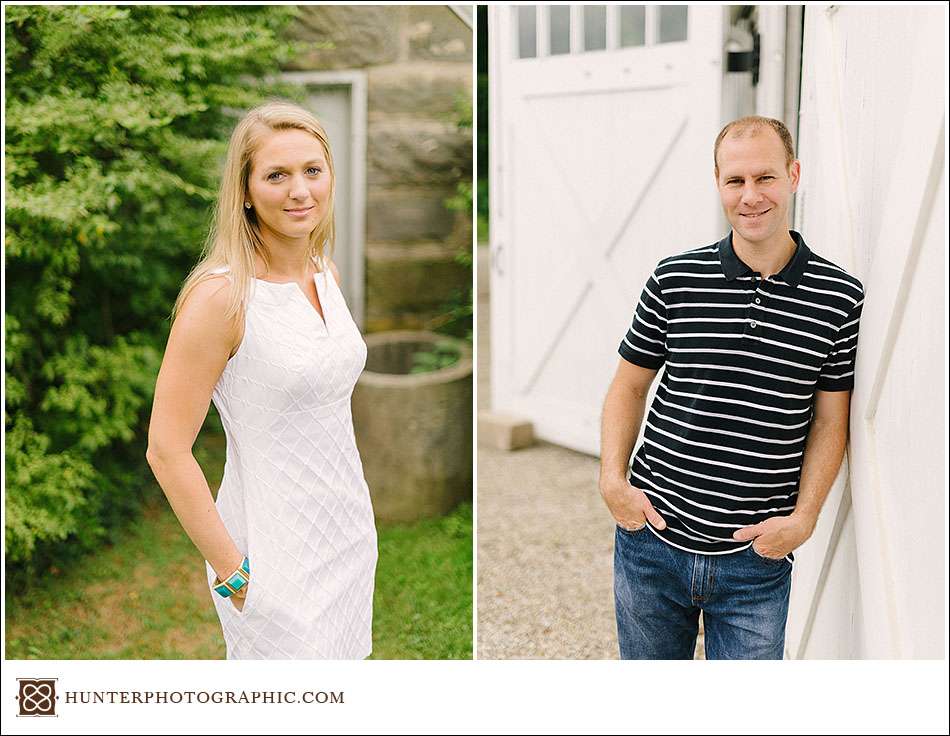 A couple individual portraits above. Below, relaxing on the dock. Too bad we couldn't find a boat.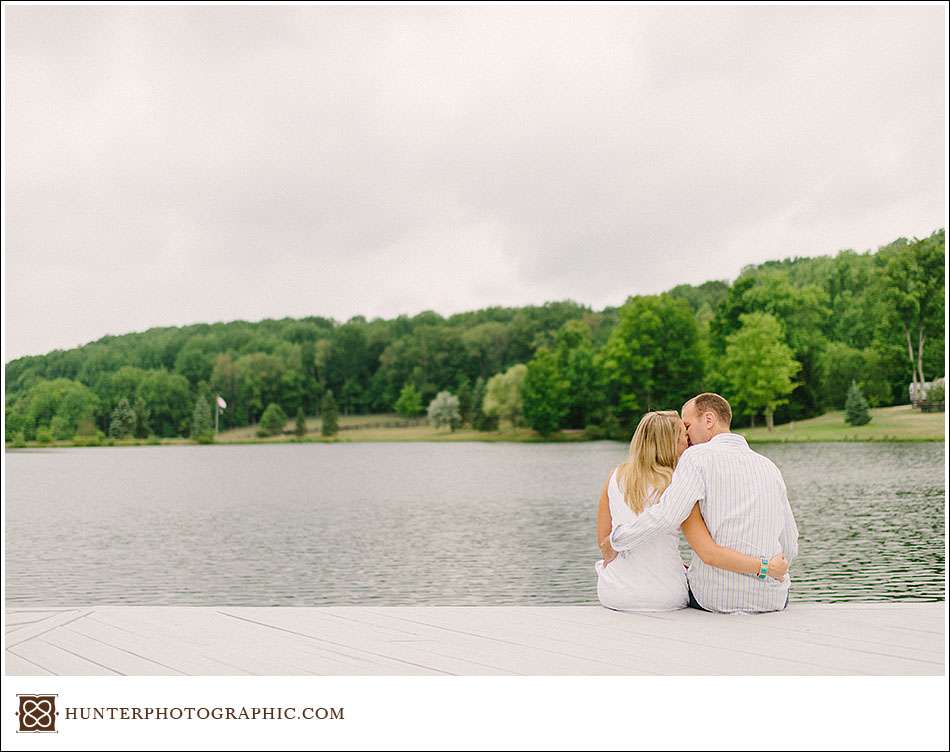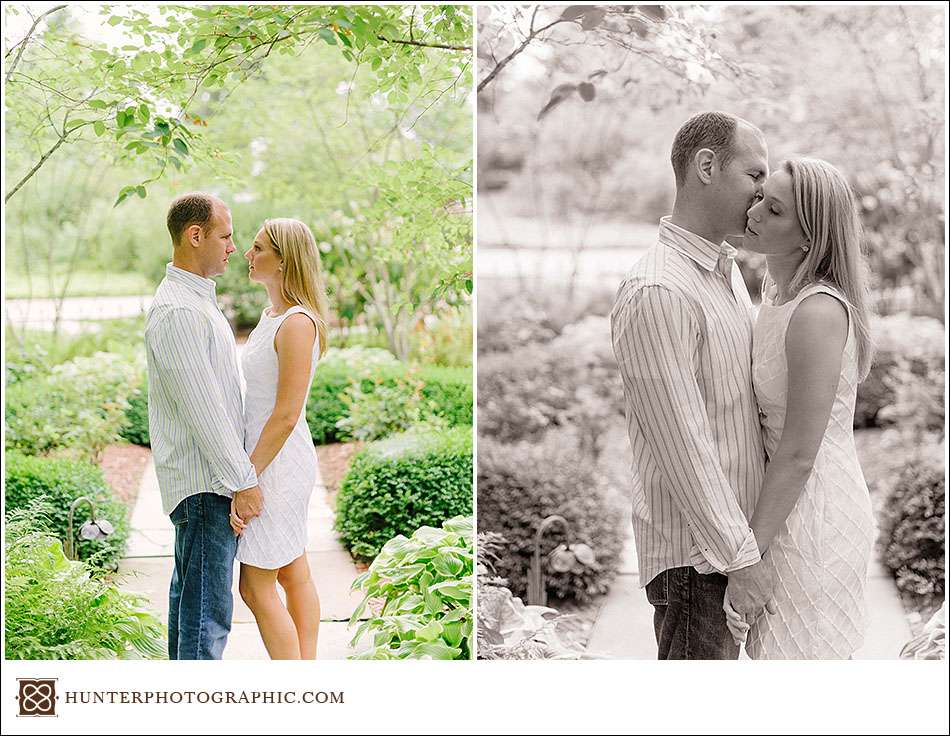 At the front of the property is a beautifully ornate English garden. Katie and Matt looked simply perfect under the dogwood.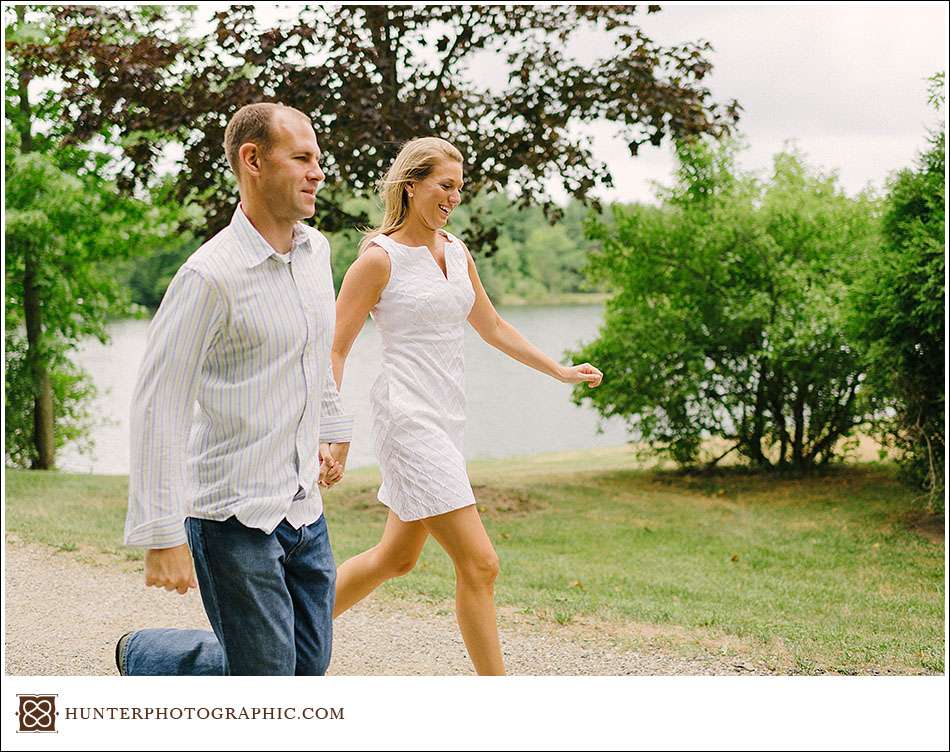 A little sprint above, just for fun. Below, inside the white stables.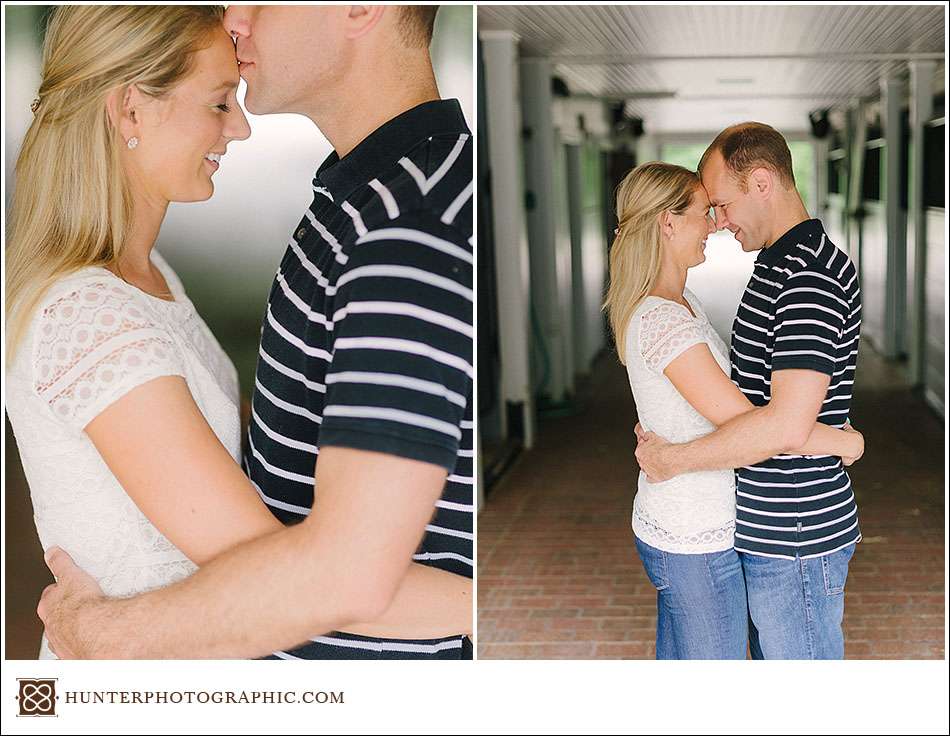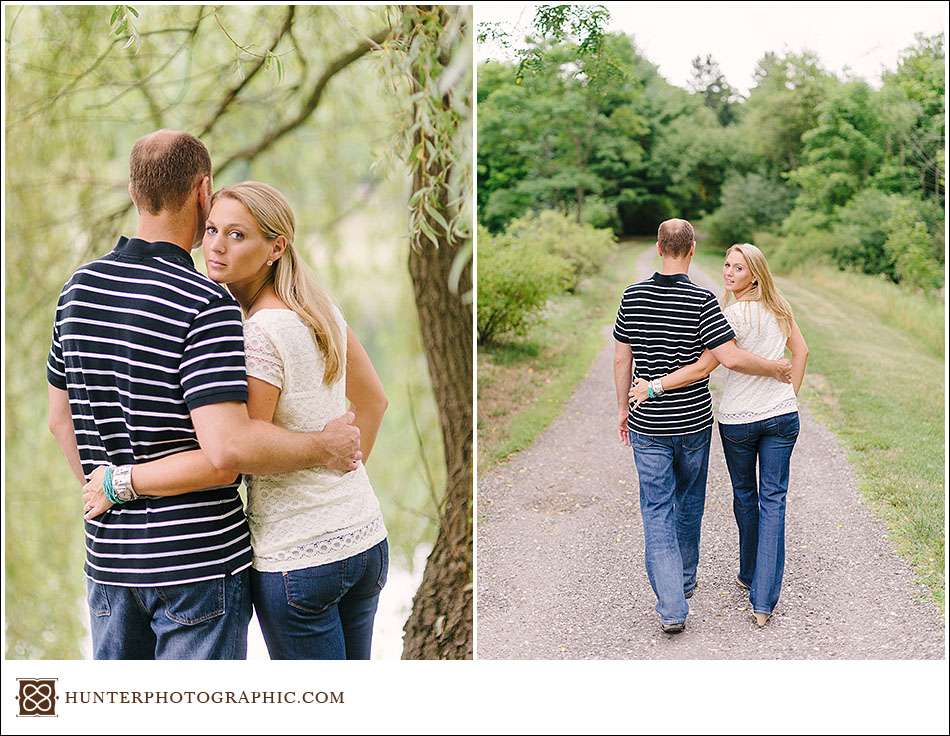 We spotted the willow tree from across the pond. It was smaller than I first thought, but everyone looks good under a willow tree.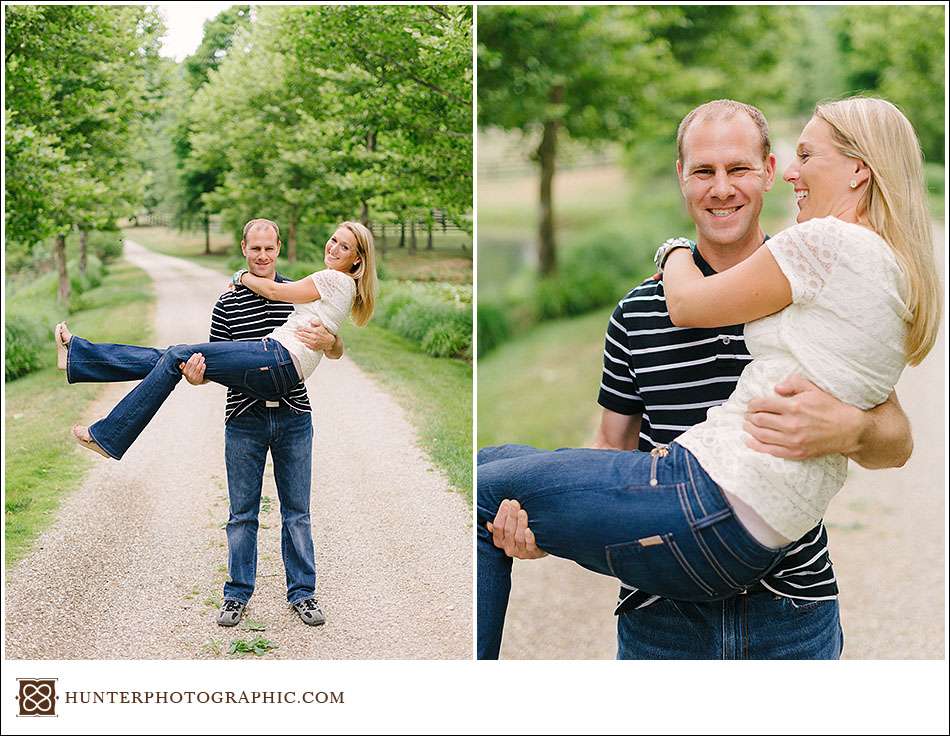 I like ending on a last moment of fun. That's all for today. For Katie and Matt, I simply can't wait for your wedding. It's going to be awesome. Check back soon as we will have many more weddings and engagement sessions coming.