I thought I arrived early. I was going to take an extra moment to look around the farm. Alas, Kelsey and Zak were already waiting. No worries though, I had been to the farm before. It's one of my favorite places and I rarely have access to it. However, it was a special request by Kelsey. It's a special place for their little family.
Kelsey and Zak regularly take their Hungarian Vizsla, 'Roo, to the Case Western Reserve University farm for walks through the fields. The farm is the perfect place to for a dog named Kangaroo. The open fields of grass and woodlands provide the perfect playground. It's also a great place for an engagement session. The setting provides for the gorgeous open landscapes that I love.
Kelsey and Zak even showed me a new feature of the farm. Tucked away in a forested corner is an old mansion. Currently it's used for special events. For their session, it added just a little touch more. Below are a few favorites from a good afternoon with friends.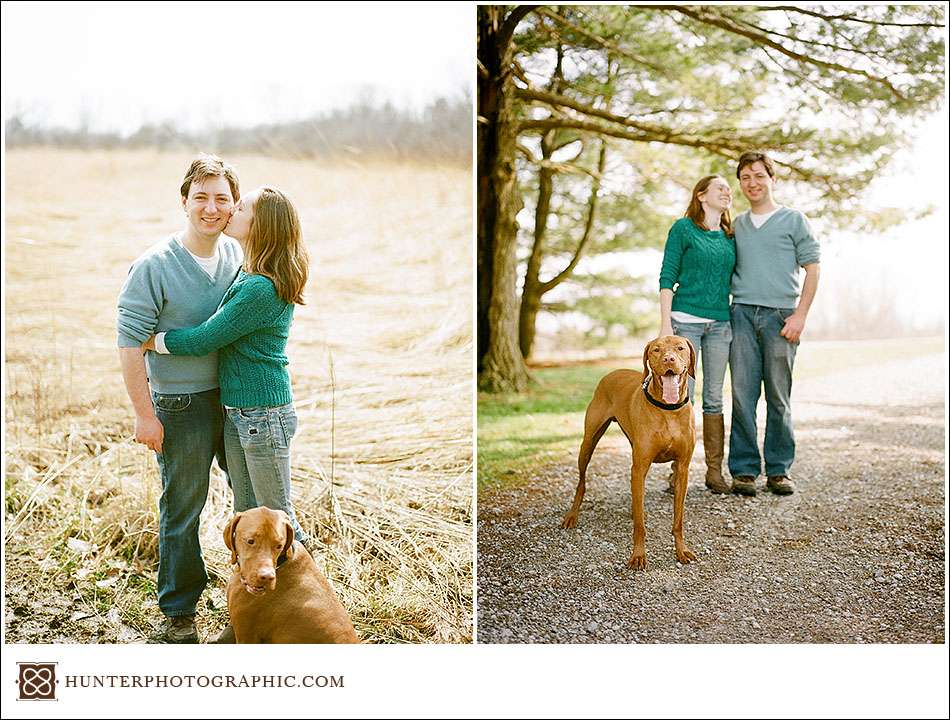 The open grassy field above is one of the reasons I love the farm. The golden hues are simply amazing.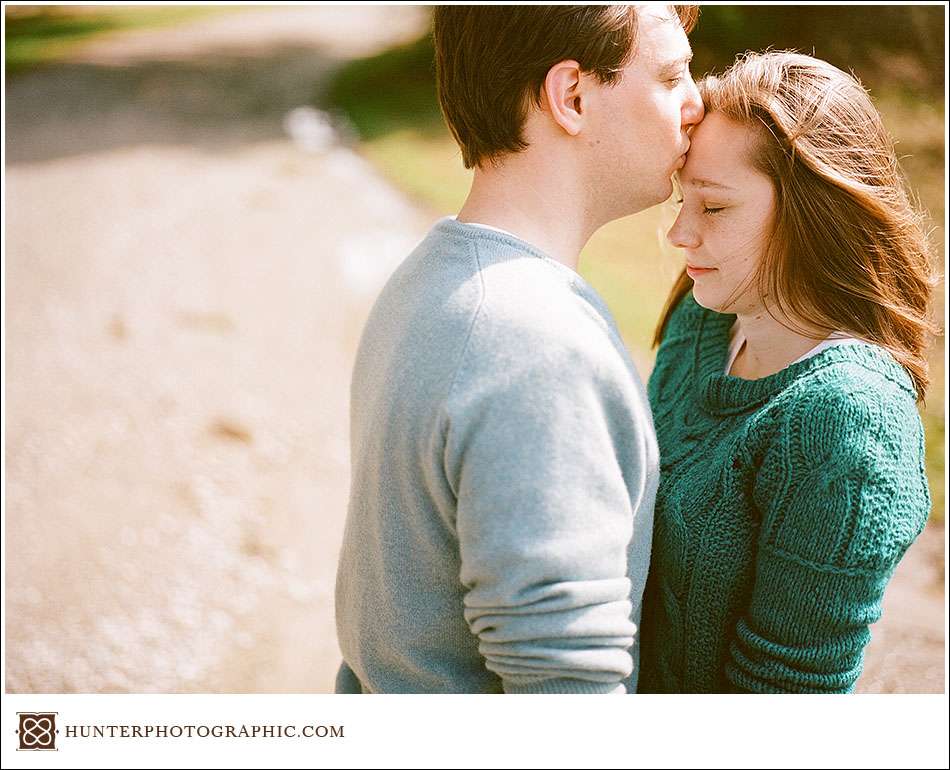 Roo was so excited during the entire session. Below, you can see how he lives up to his namesake.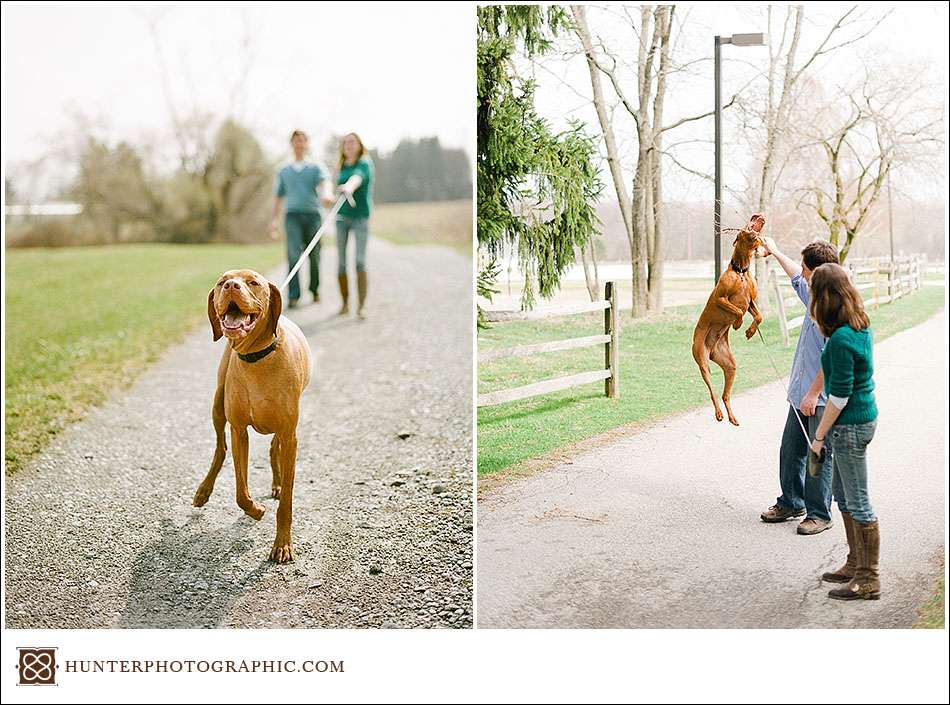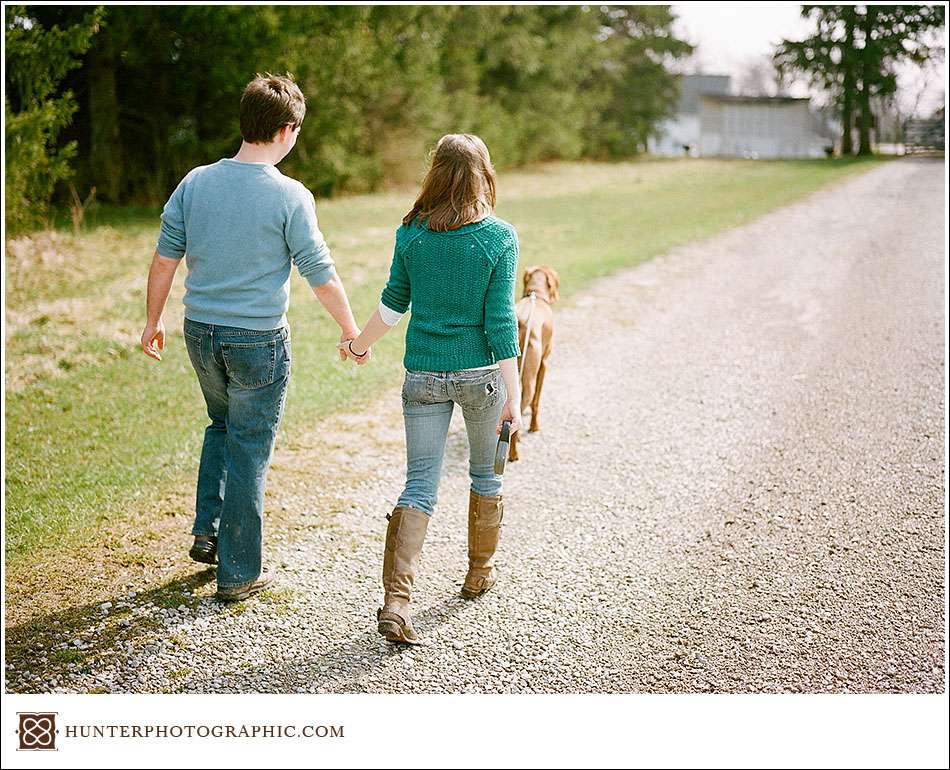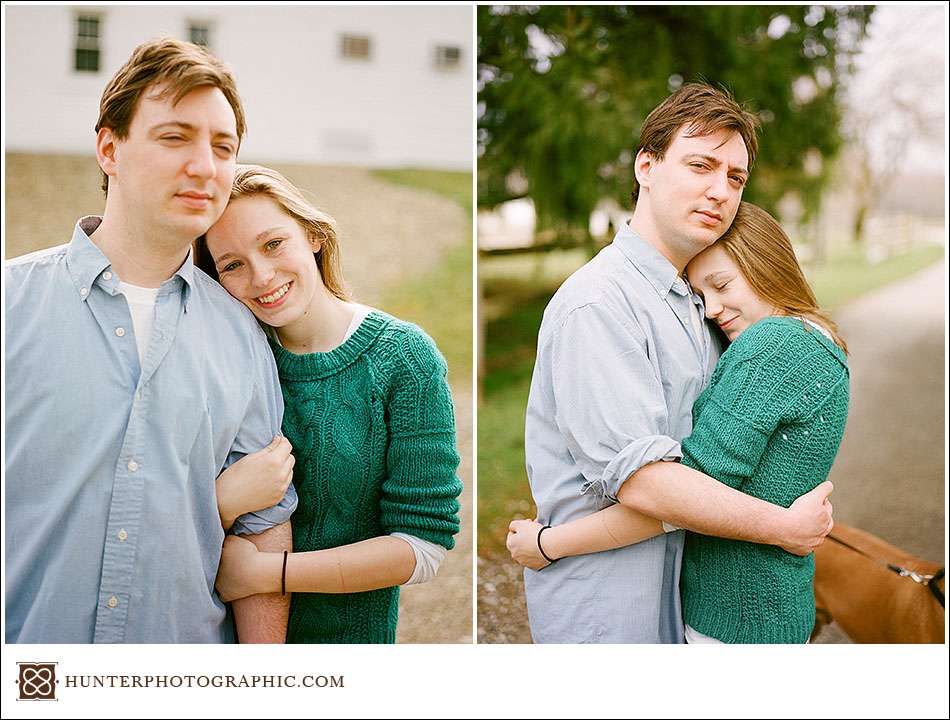 Kelsey and Zak truly do make an amazing couple together. You can really feel the love between them.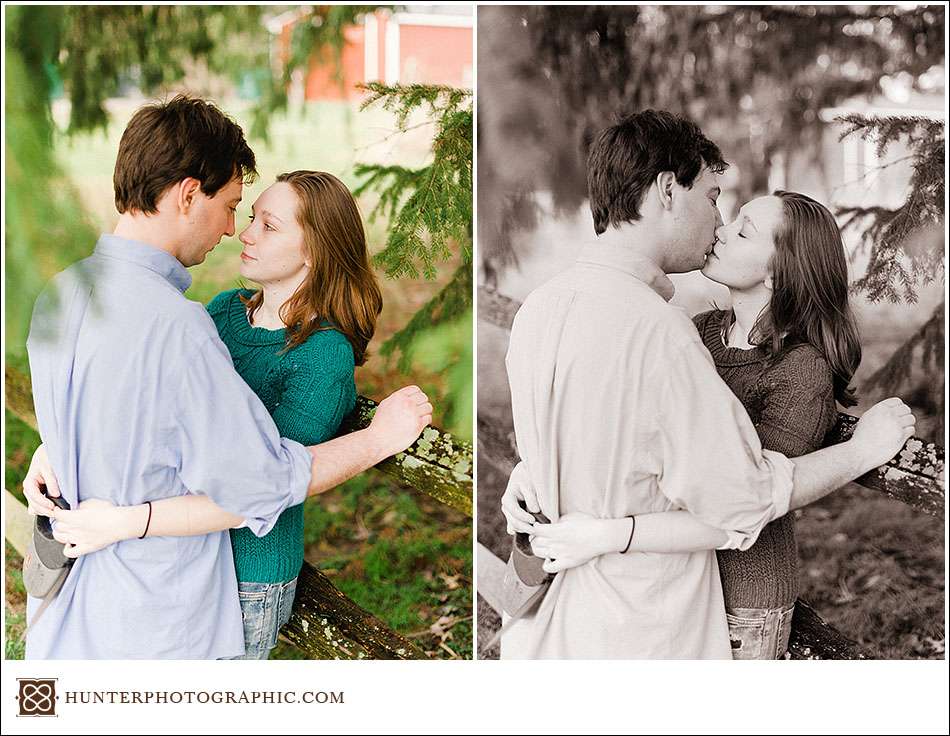 Below you can see they have fun together as well. Zak seems to be the instigator, which just puts Kelsey in stitches.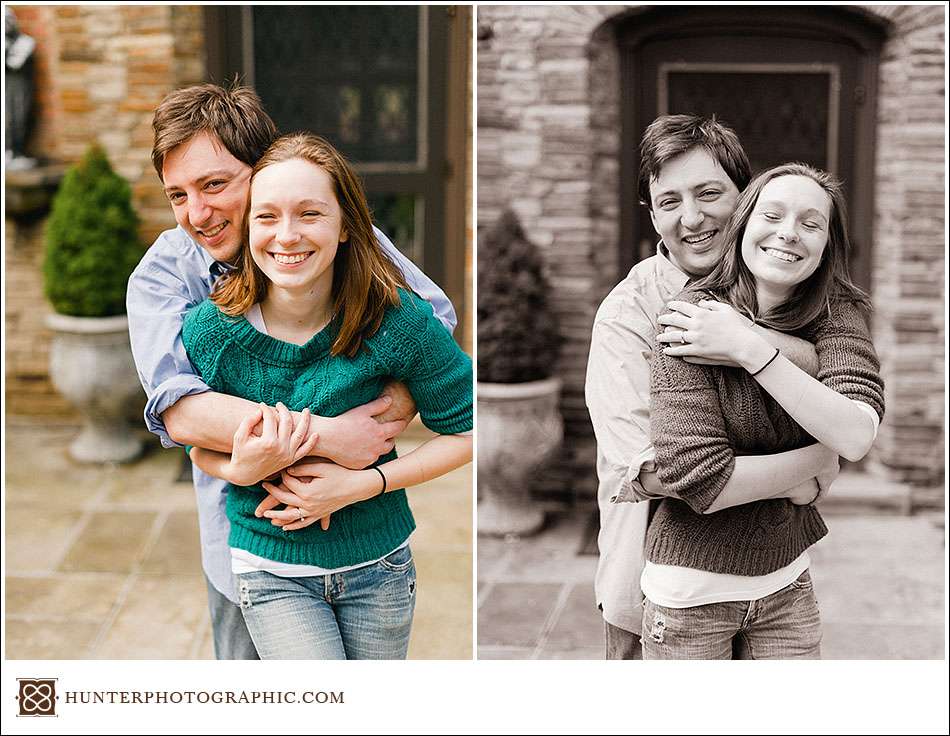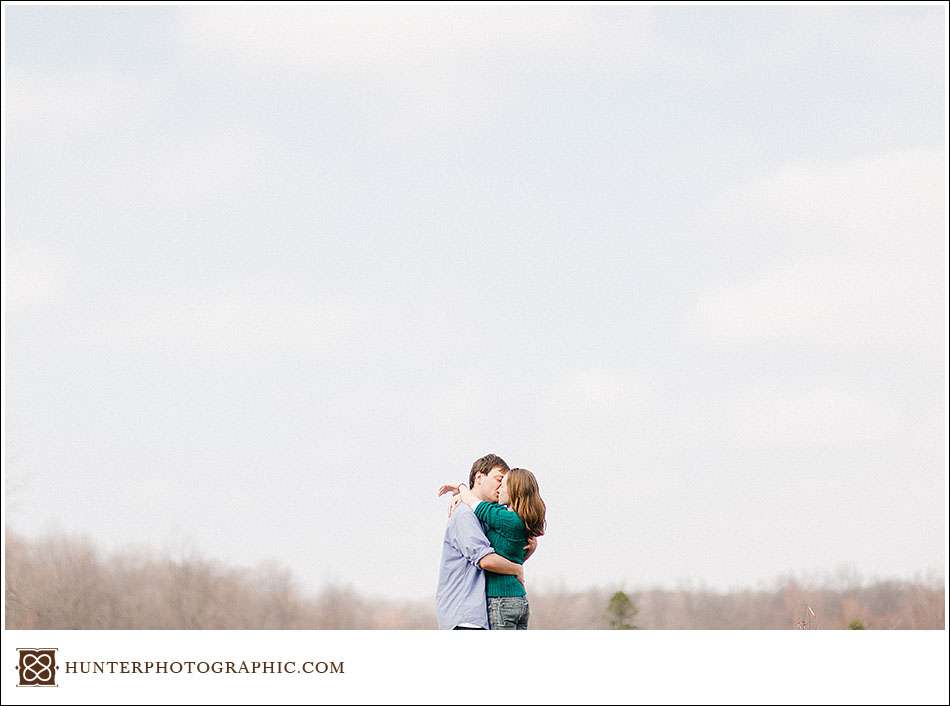 The framing on the last photo is quickly becoming a favorite. In an open space, the framing still suggests a moment of privacy. Of course it's easy to love with such an amazing couple. That's all for today. We have another engagement session coming momentarily. Then, I have planned a post on just the dogs from engagement sessions. Should be fun.
P.S. – For the photographers, above is a mix of film and digital (as is typical for me). The film is Kodak Portra 400 put through a Mamiya 645. The digital is processed via VSCO film. I'm sure you'll spot the differences.