I'm never late, but I have never been this early before. Through some oversight on my behalf, I arrived at Lyndhurst Community Presbyterian church for Erika and Scott's wedding a full hour early. I guess early is better than on time, and certainly better than late. Soon enough Erika and Scott arrived. I was really looking forward to their wedding, because it would start with a rather unique event.
Erika and Scott had something very special planned. "First looks "are growing quite popular these days. I actually encourage clients to consider a first look. However, traditionalists often want the experience without bucking tradition. So, enter the idea of a "first tease." I forget who suggested it first, but I immediately jumped at the idea. I could feel the tension in the morning. Erika and Scott were certainly anticipating the "first tease" as much as I. The anticipation was almost like stored energy, ready to be set loose.
We carefully choreographed the entire event, while also keeping it simple. Most important was that Erika and Scott did not see each other. We separately headed to the second floor to get started. Everything went perfectly, and Scott even had a special surprise for Erika.
Below are just a few of my favorite highlights, including the whole sequence of the first tease. Enjoy!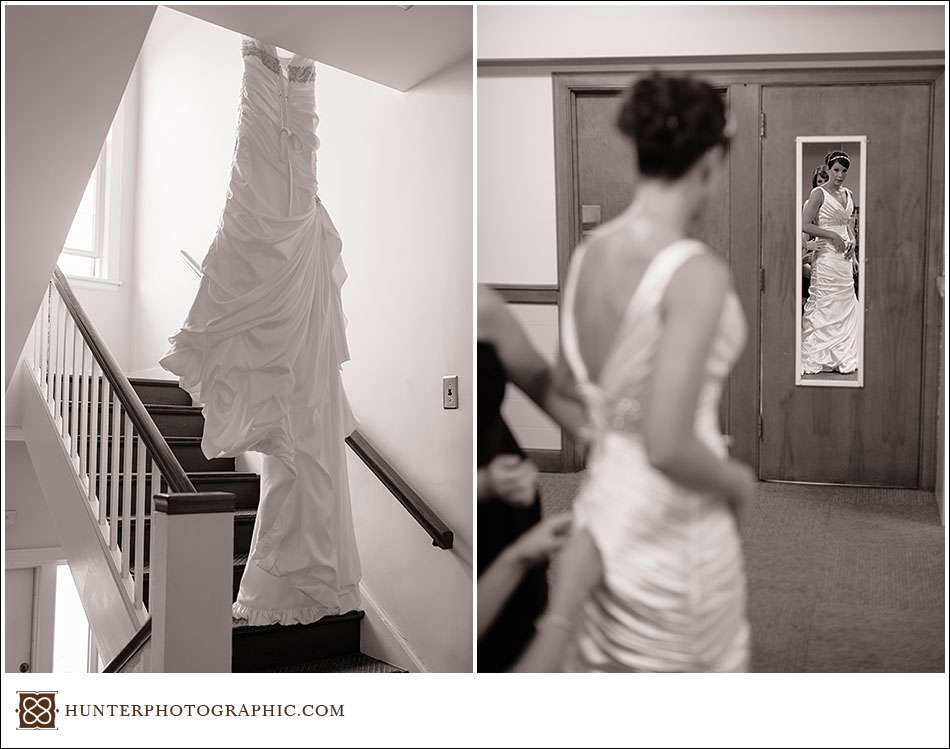 Above and bel0w – tension building during morning preparation.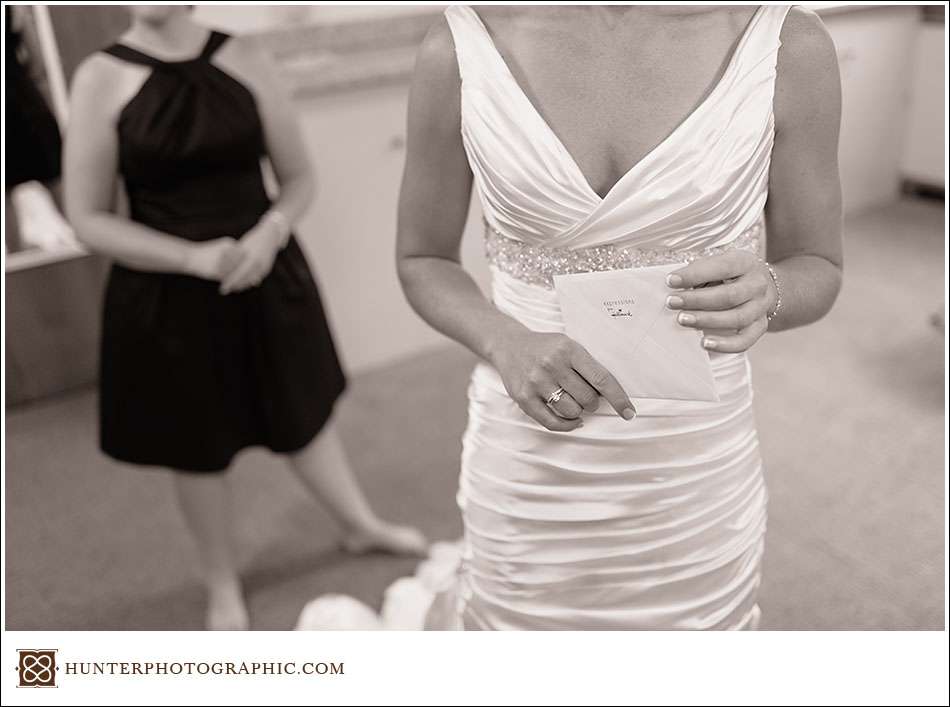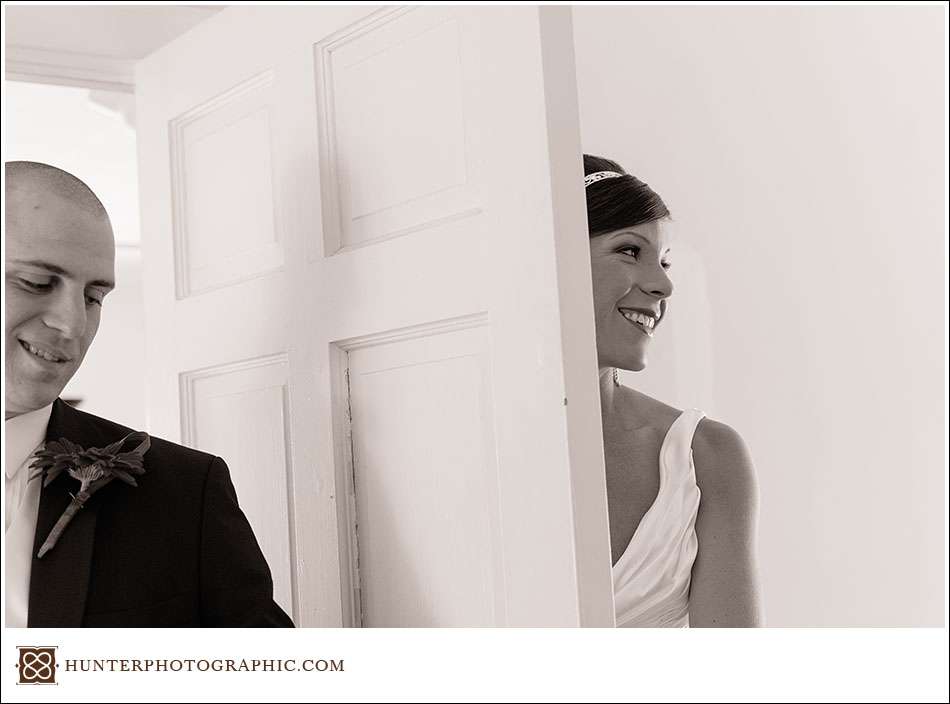 Above – a simple doorway to create a "secure" first tease without peeking. Below – exchanging love notes.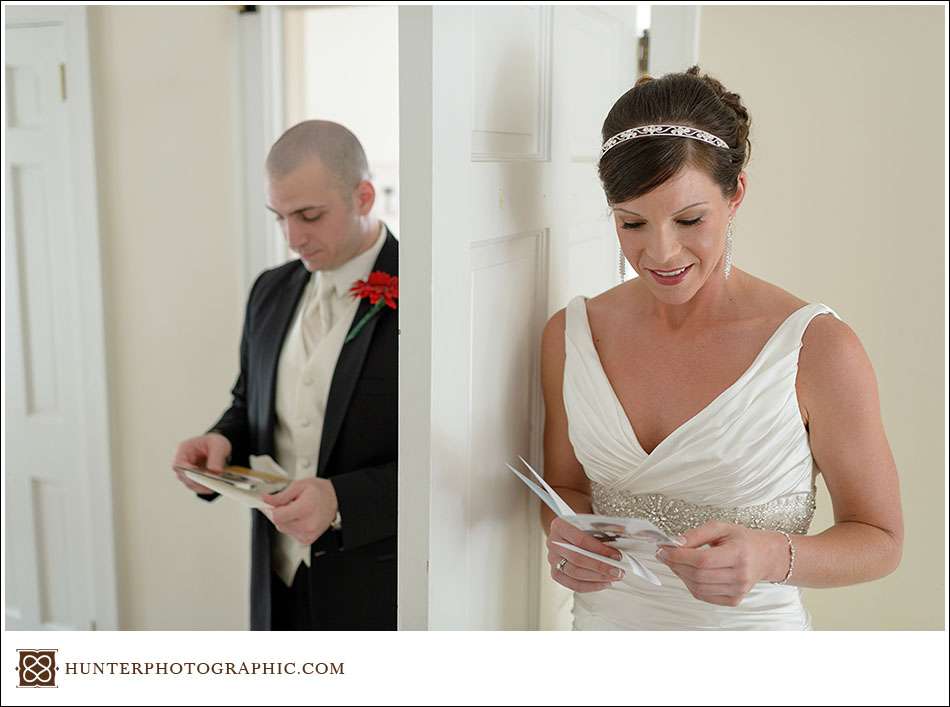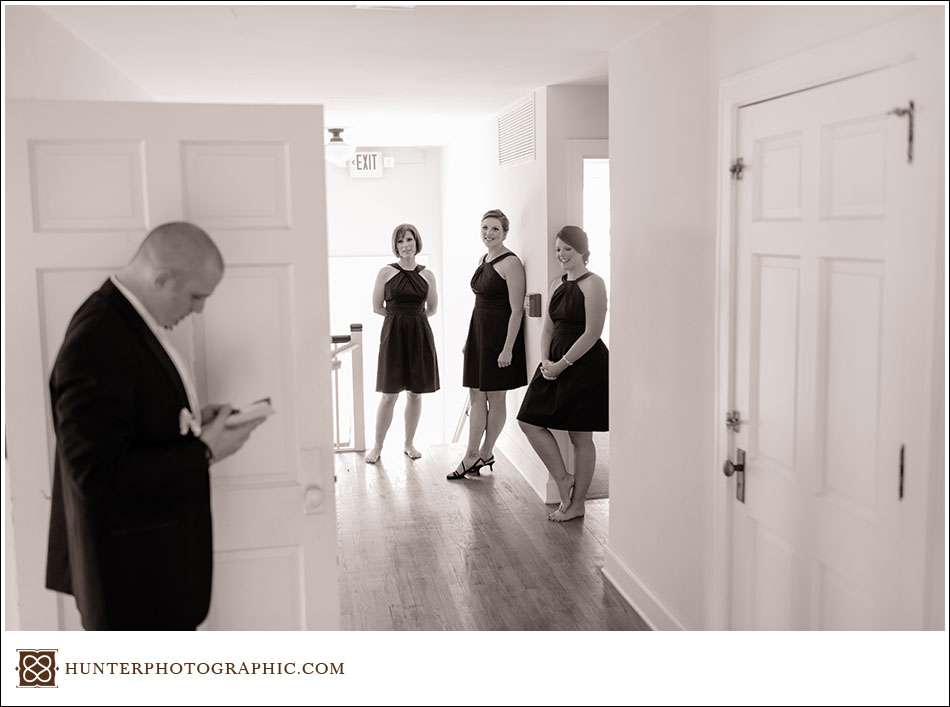 I love that the bridesmaids joined in for the moment, and for support.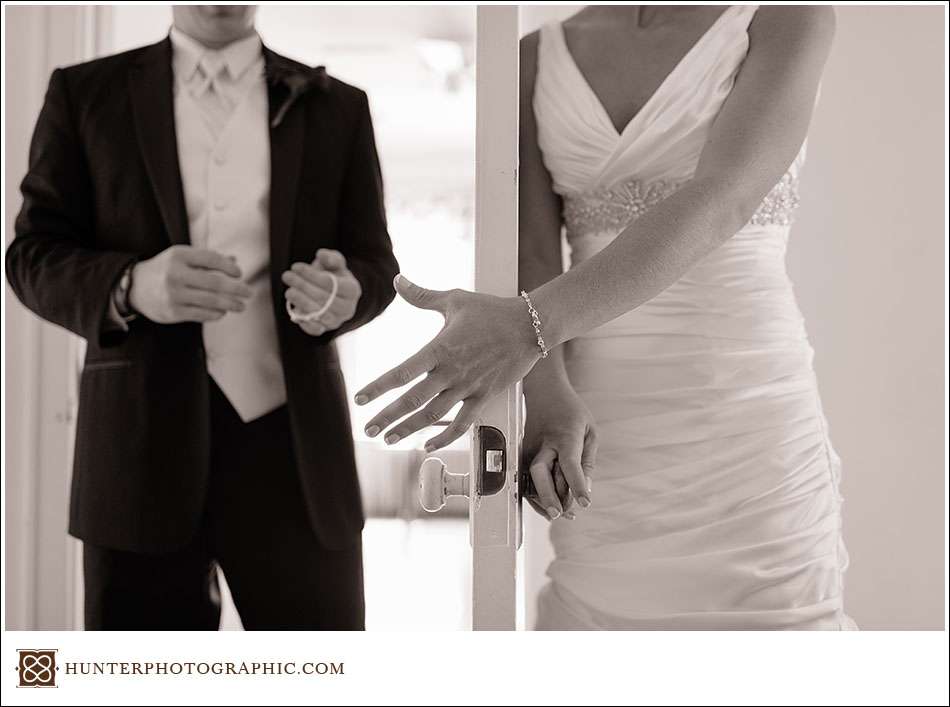 Above – Scott simply asked Erika to hold out her hand. Below – presenting a special gift.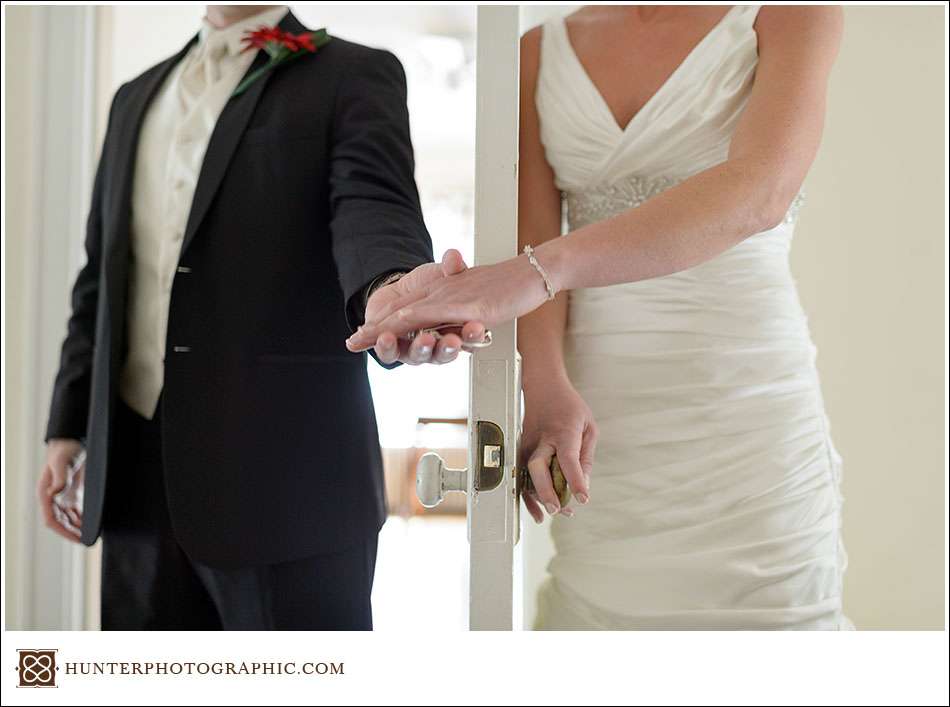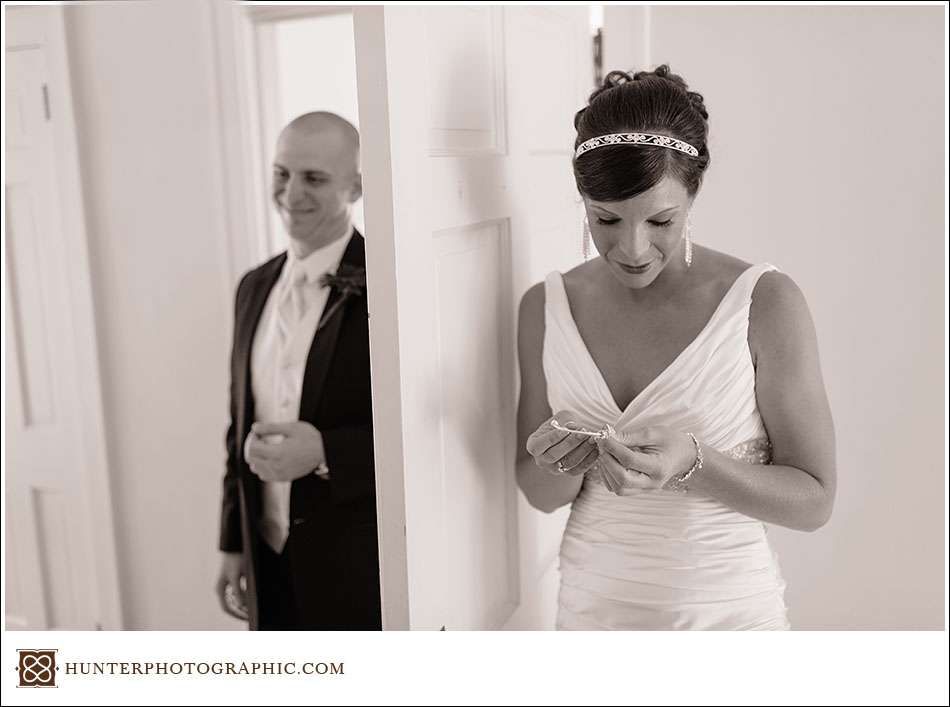 Erika admiring her new bracelet above and heading off to the ceremony below. Mission accomplished!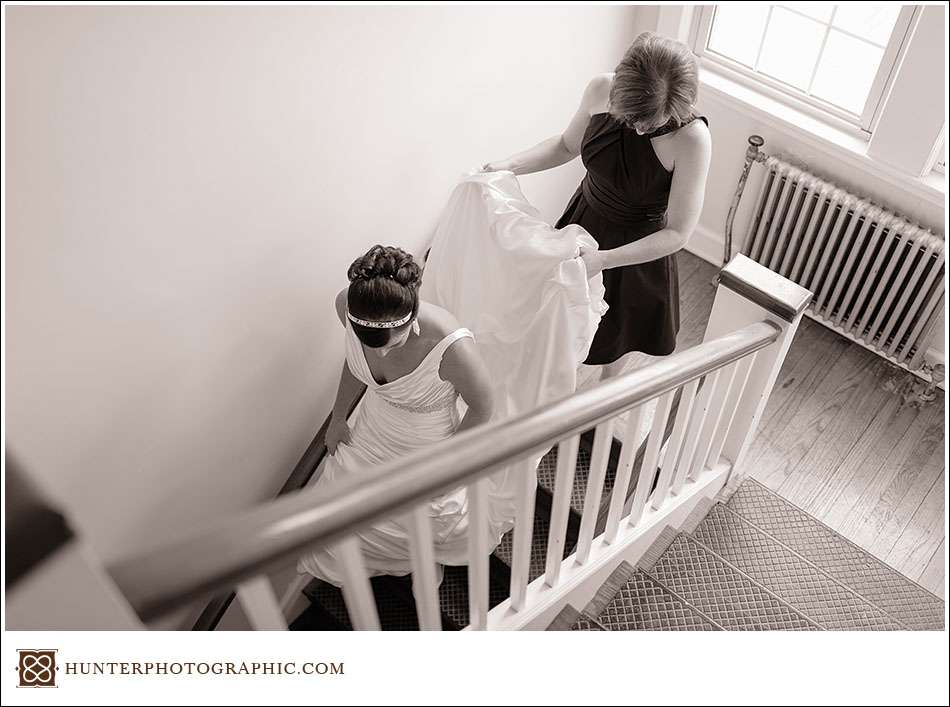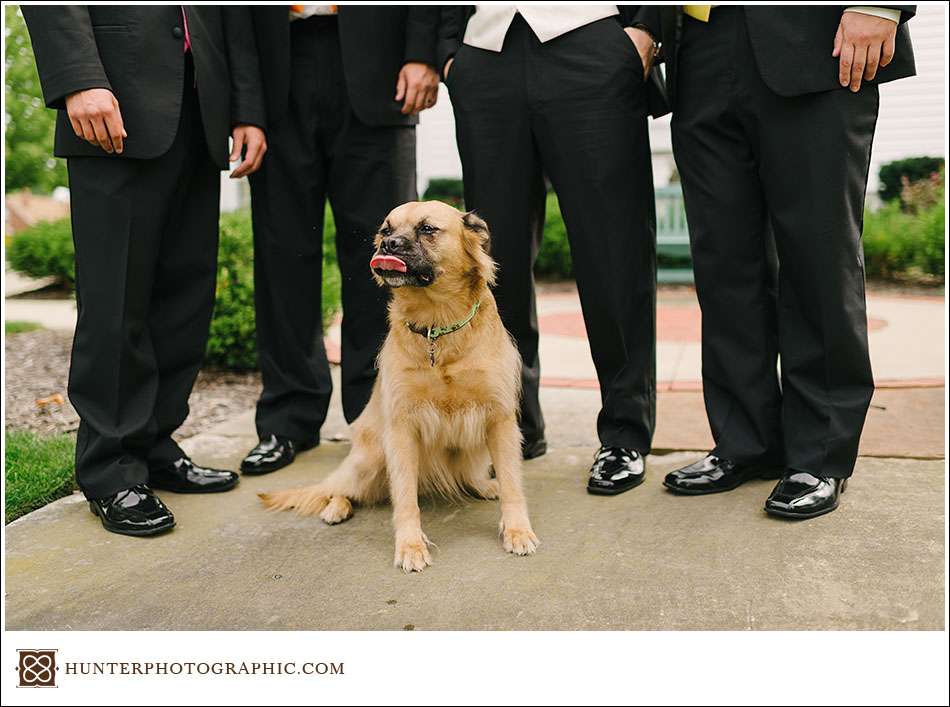 One thing I love about Erika and Scott is they are dog lovers. It was great to have their dogs at the engagement session, but even better to have them at the wedding.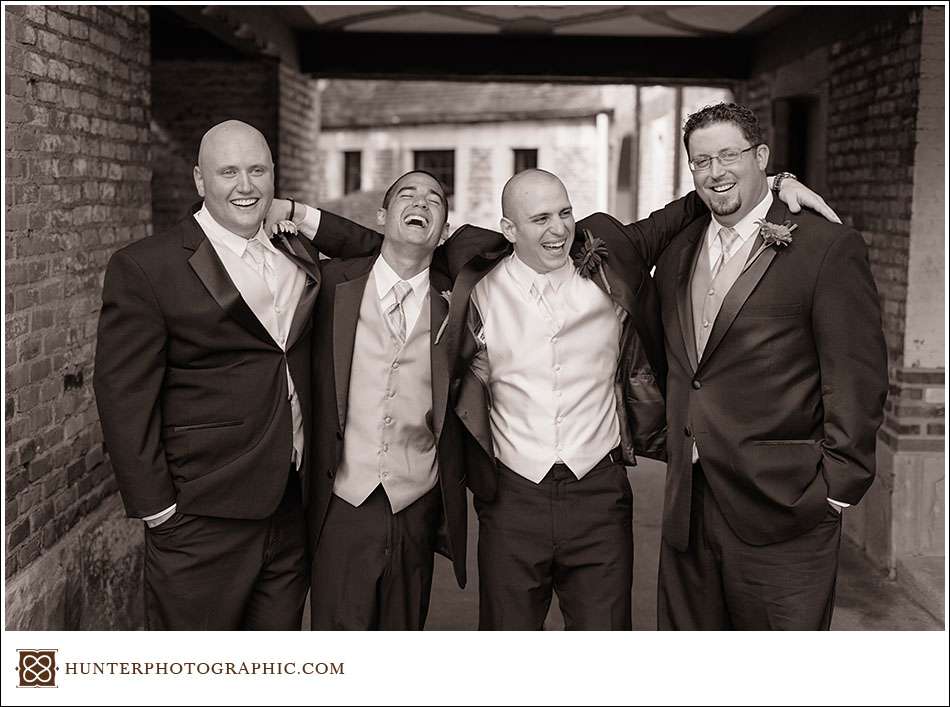 Fun portraits above and below. The entire bridal party was such a great group! It was all laughs, all day.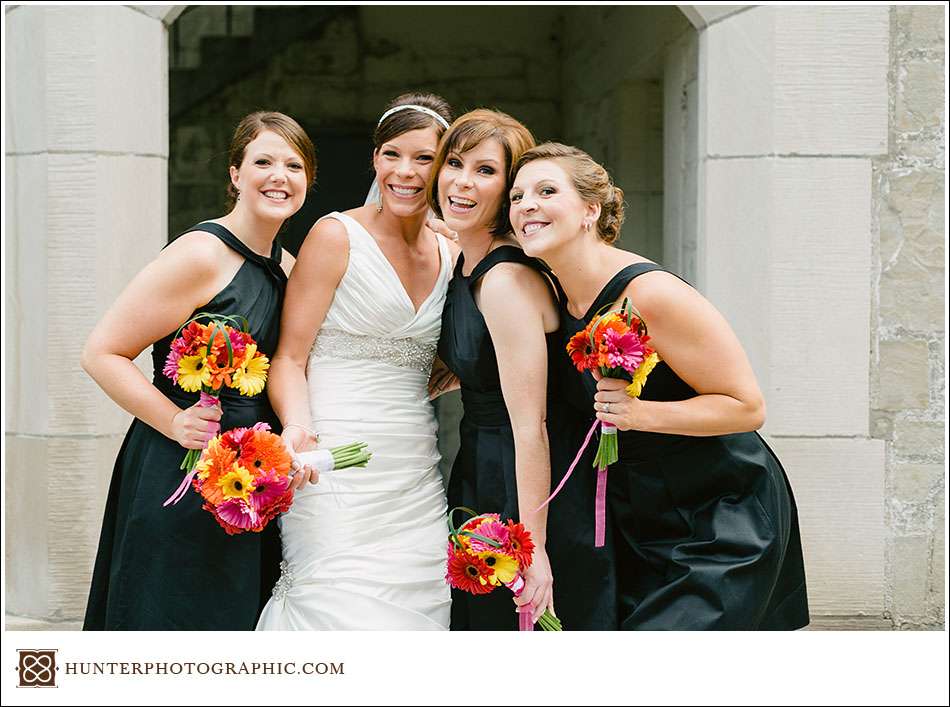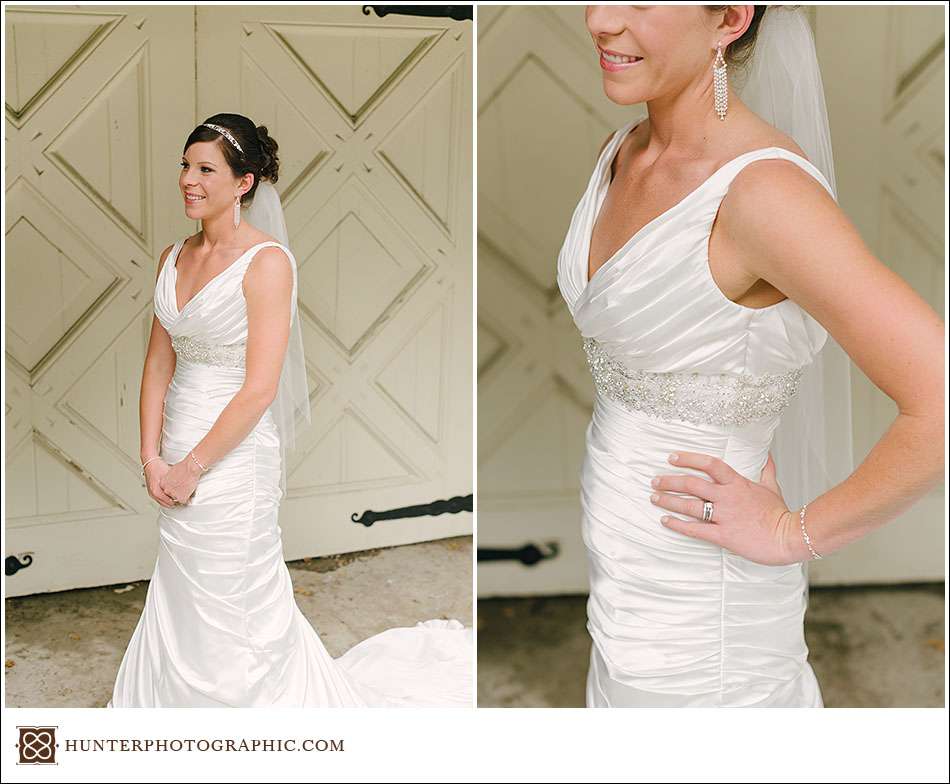 A beautiful couple and small details.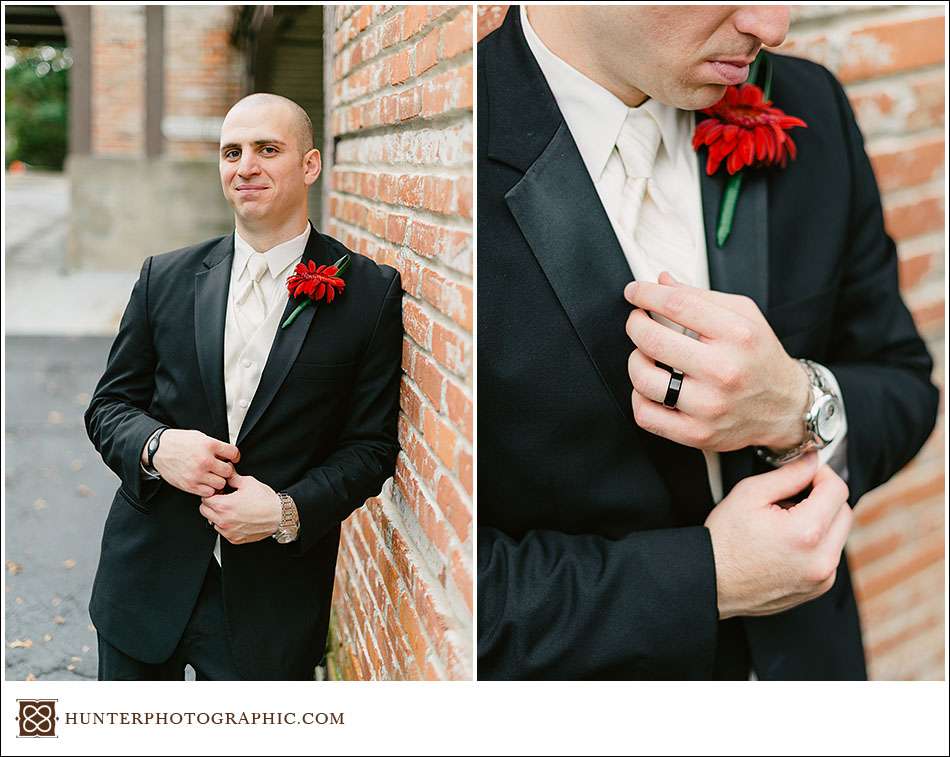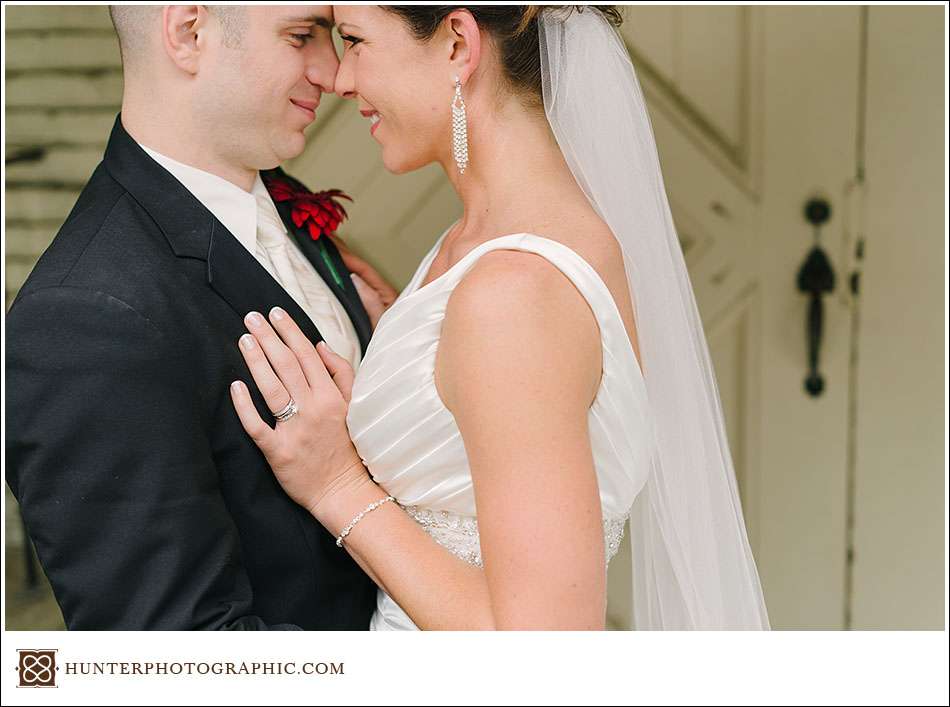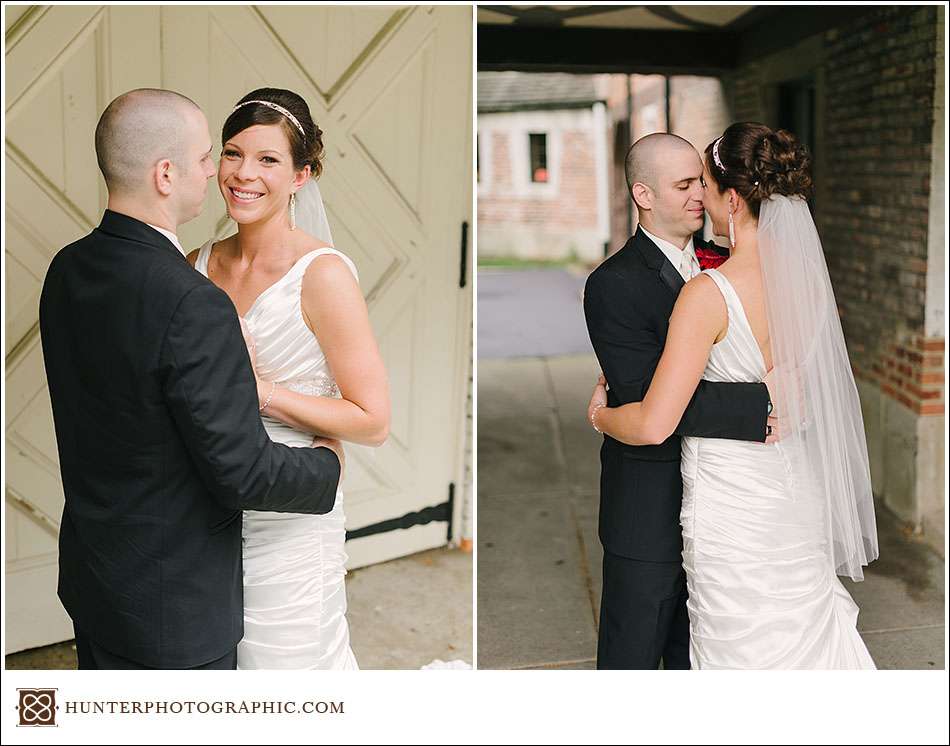 I love the first tease and I love the dogs, but nothing beats Erika and Scott together. They are so great together and it really shows. I'm just thrilled to have them as clients. That's all for today. More work to come soon!