When planning an engagement session, I always ask clients about locations special to them. For example, a place they often visit together, where they had their first date, or where they were engaged. Whenever possible, these locations are then included in engagement sessions. For Sarah and Mike, the answer was immediate and obvious – it just had to be Holden Arboretum. Holden is a favorite place of mine. In fact, we are members. More importantly though, it's special for Sarah and Mike as well.
When we first met, Sarah told me about how Mike proposed. Mike worked with Sarah's father to identify Holden as the perfect spot. He created a trail through the arboretum, lined with lights and candles. The edges of the trail was dotted with photographs of Sarah and Mike together. At the end stood Mike, waiting under a pergola. To be clear, it was a pergola, and not an arbor 😉
Sarah was led to the path and followed it from there. At the end was Mike, a ring, and a big happy YES! So we just had to return to Holden. We had to stand under the pergola, visit the willow, and bathe in the evening sun. Afterwards, we decided to visit their home town. We dropped by downtown Chagrin Falls. We had some Jeni's Ice Cream, wandered, chatted, and grabbed a few more portraits.
Below are just a few favorites, but it was hard to choose. Everything from that evening just seemed so perfect.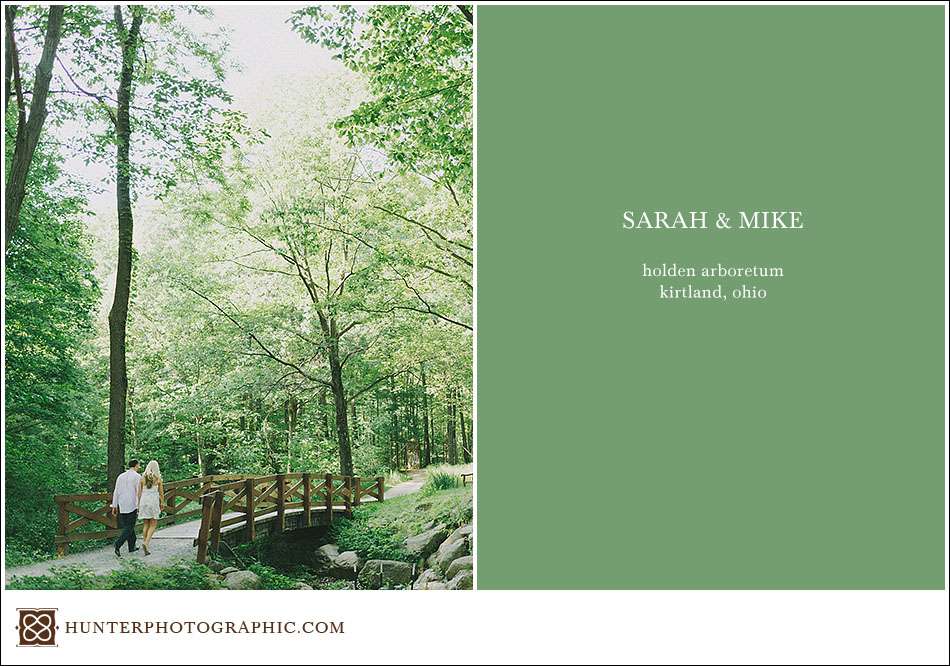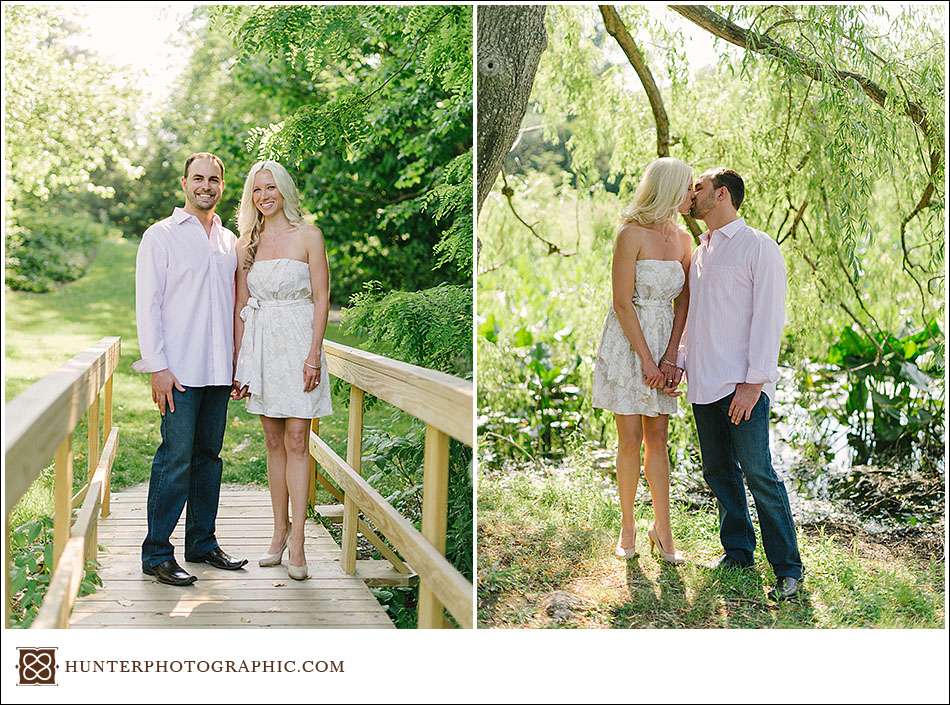 Above and below, under the willow tree, again. It's strange having a relationship with a tree. I've come to love it. Everyone who knows Holden knows this tree. Maybe I should give it a name.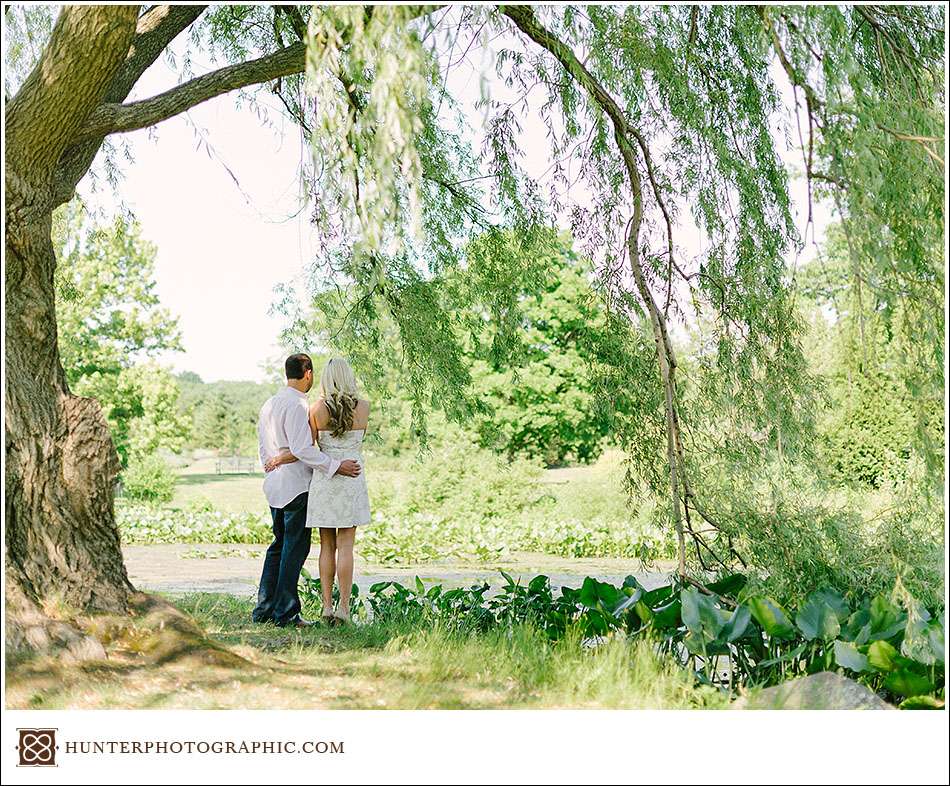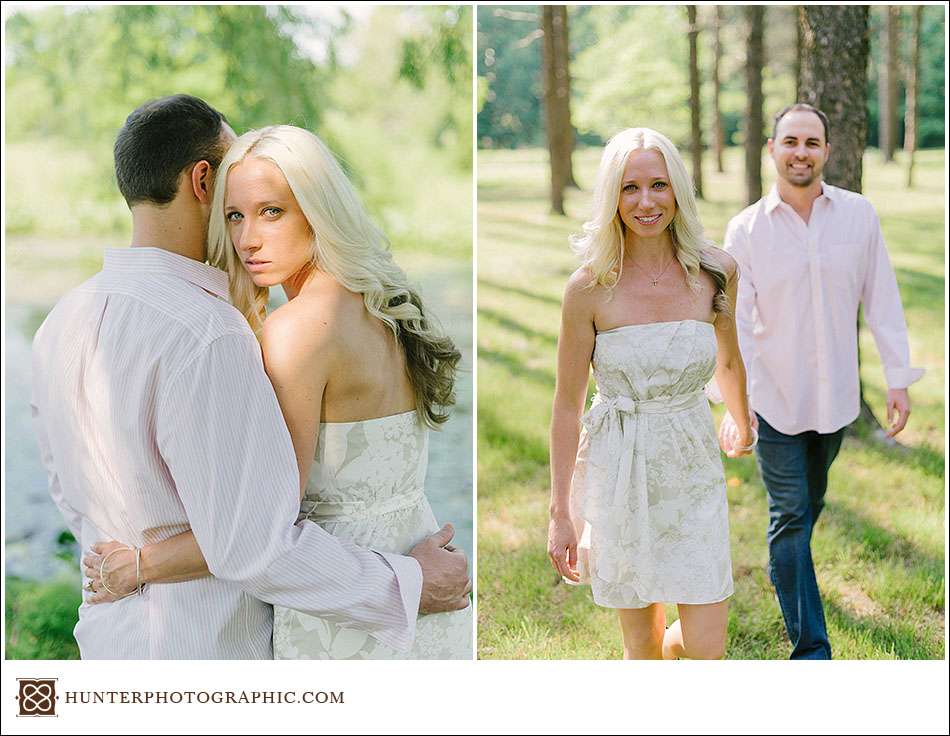 Above, the sun breaking through the willow. Below, a peaceful moment.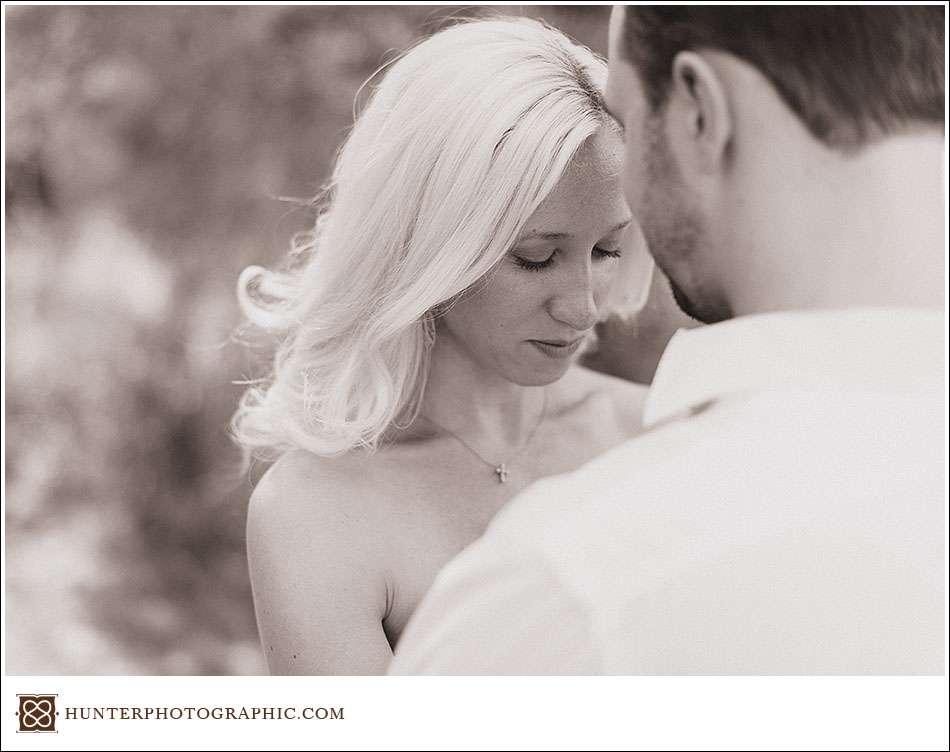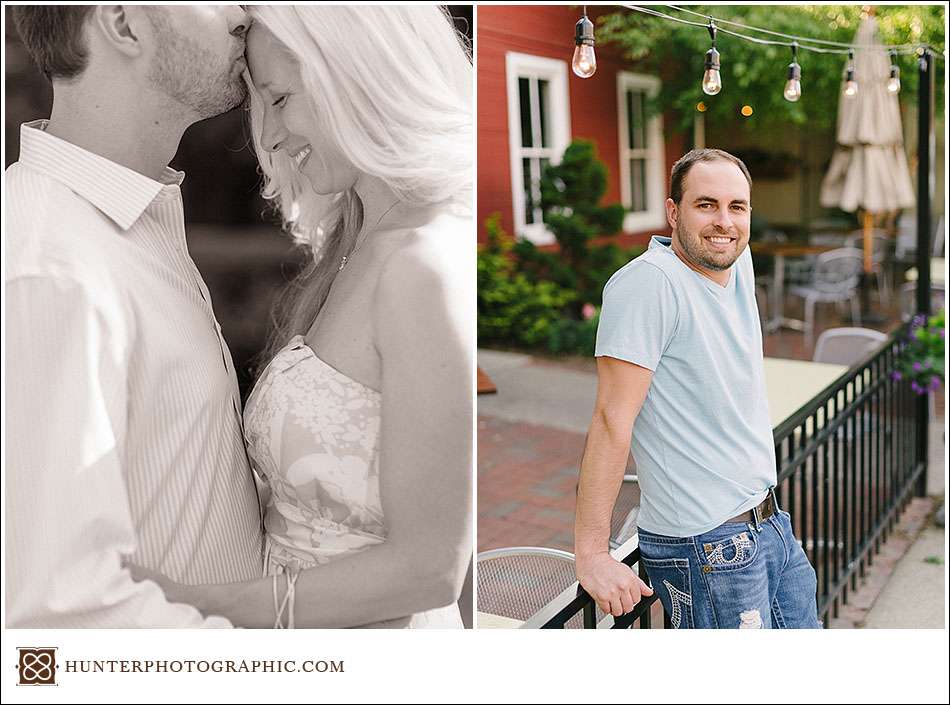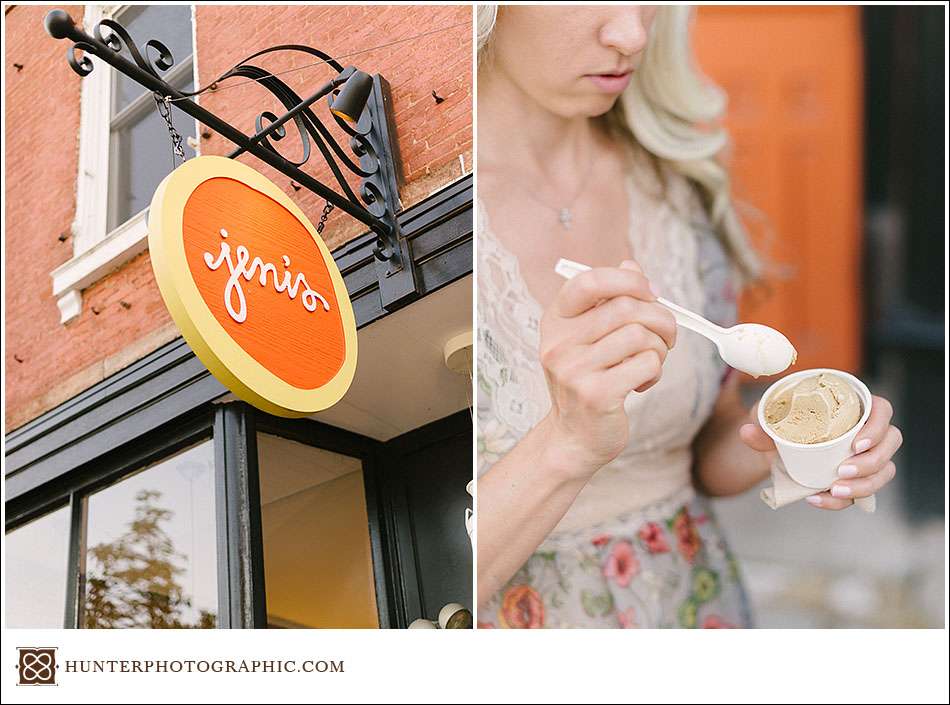 Ahhh…Jeni's is the best ice cream ever. I'm so looking forward to seeing Jeni again this Thursday.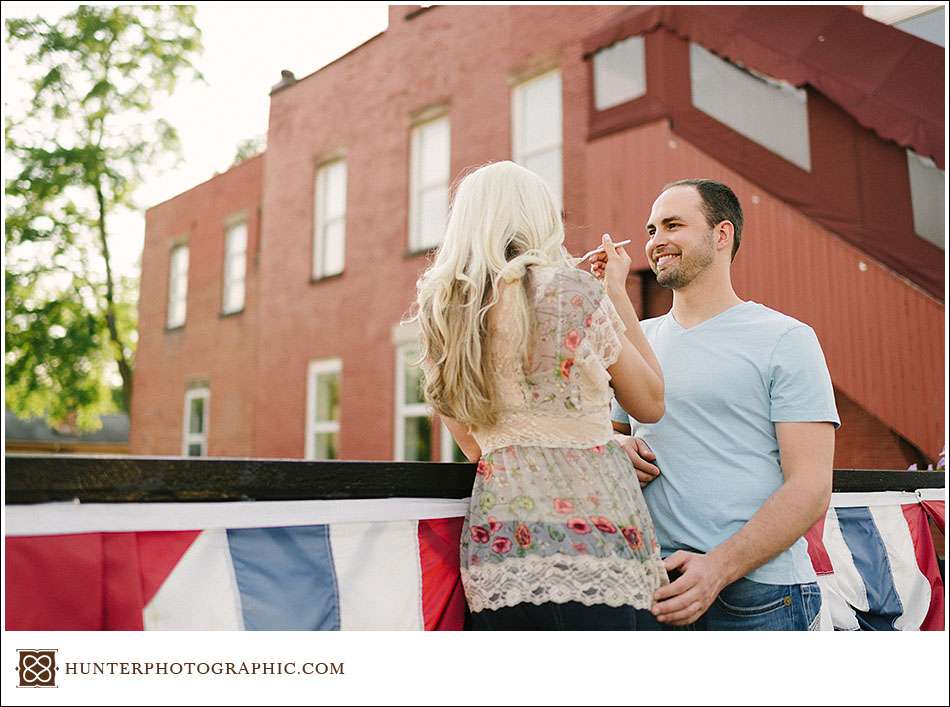 By this time, the sun was setting. Below, Sarah really looks like a model. They are such an amazing couple together.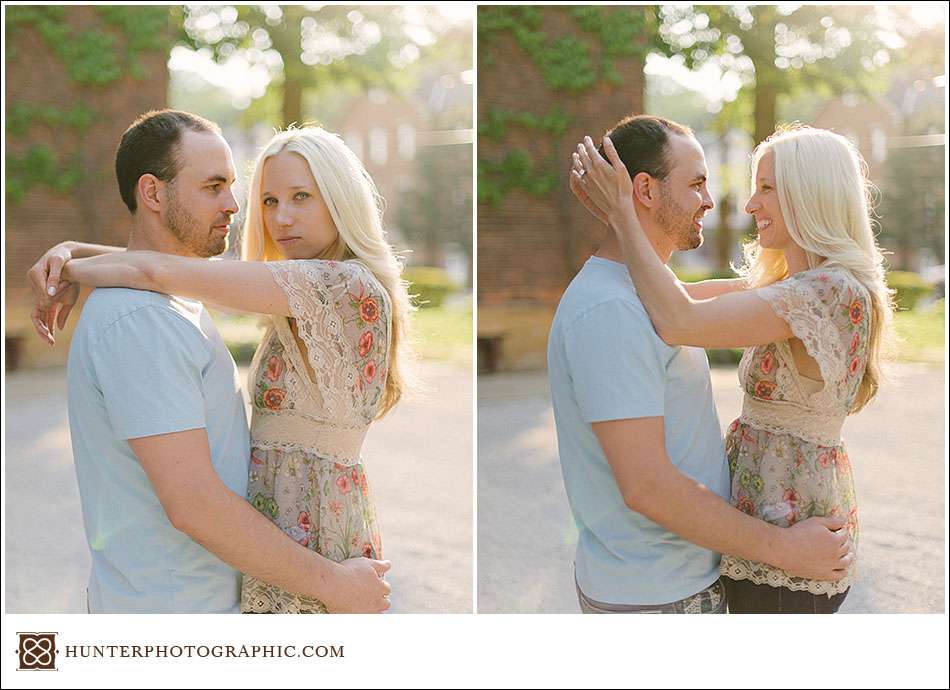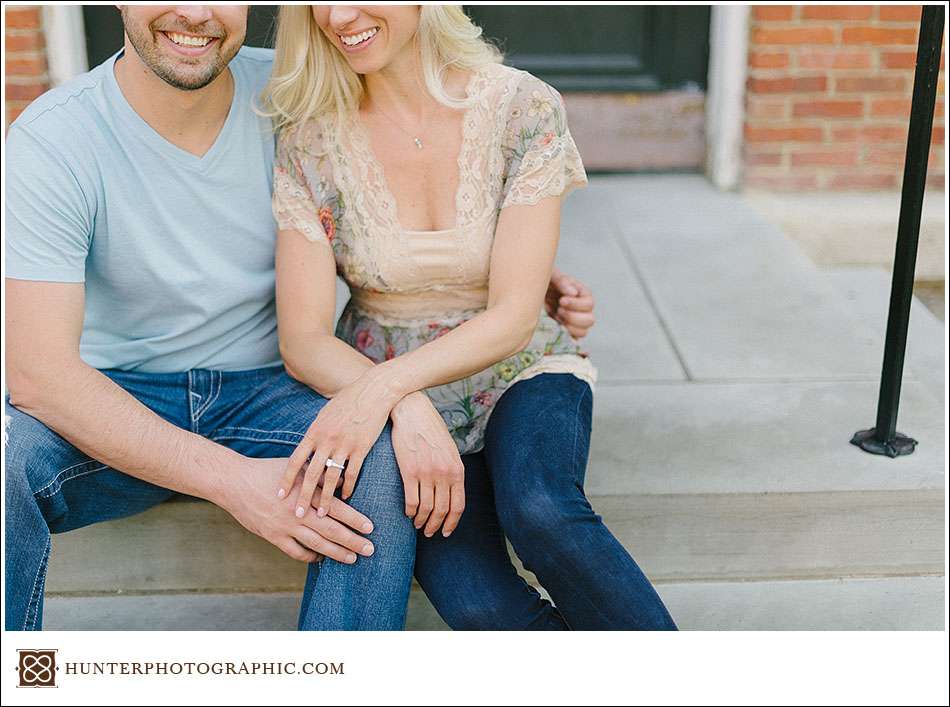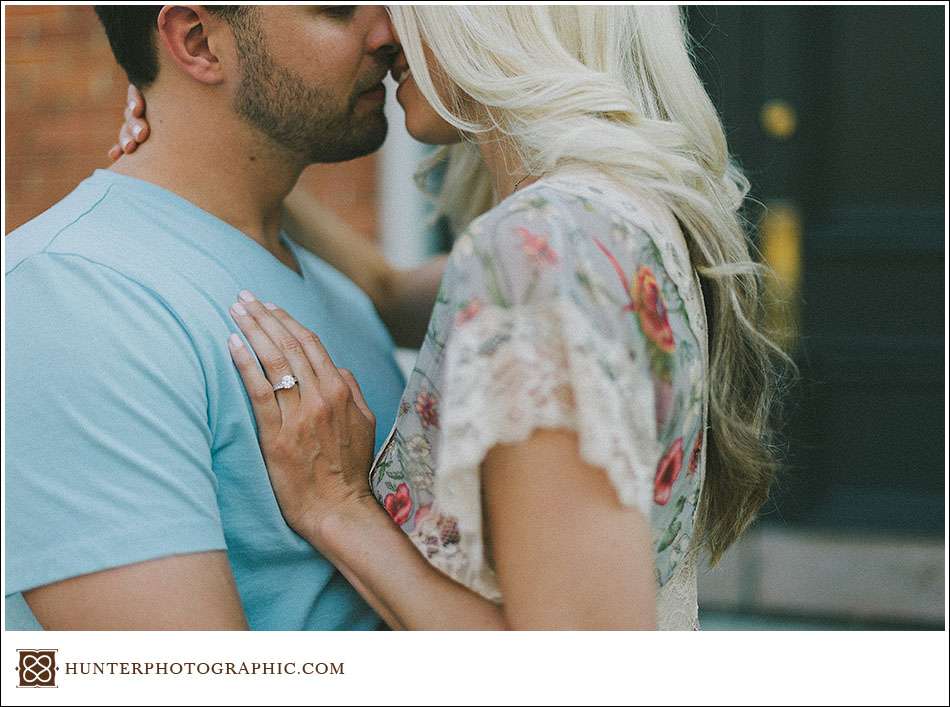 The last one is a little different – cool, muted and dim. I love the more subdued tones. I also love the feeling of anticipation. That's all for today. As always, more coming soon.