I was just finishing setup at the studio when my phone rang. It was Sheila and Beau, and they were early! I quickly wrapped up and ran down to meet them. Once back upstairs, we chated for a bit as I got everything together. The idea was to start with just a few photobooth-esque shots. Hence, why we were in the studio I never use. After just a few frames we abandoned the hot studio and headed outside. Finally, a breeze.
Sheila and Beau had found me from all the way down in Cincinnati. Their wedding, scheduled for next year, will be in Cleveland and we simply can't wait. They've picked some great locations and the entire team for their wedding is simply awesome. Even the amazing HDZ crew is helping out. And it all makes sense once you know Sheila and Beau just a little. They're some of the most laid-backed people I've met. Fun, easy, happy and they clearly love to party. They even met while partying – at a concert.
For their engagement session, we kept things simple and wandered around downtown Cleveland. We hit a few spots over a couple hours and spent sometime getting to know each other. The sun was blazing hot, so we kept to the shade where possible.
Below are six simple favorites –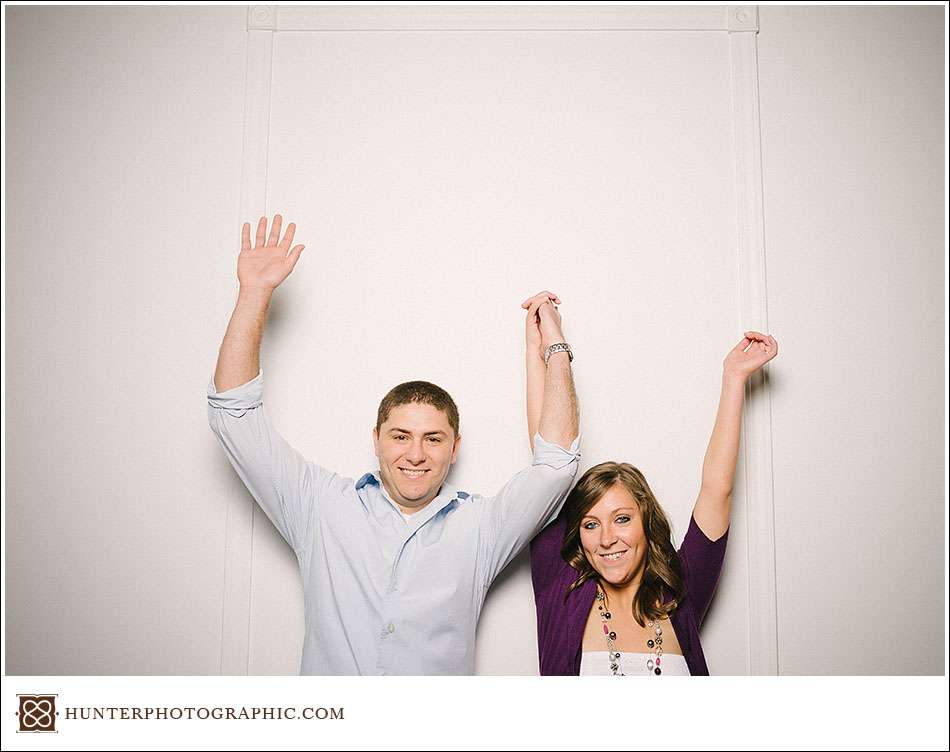 I'm pretty sure Sheila and Beau thought I was nuts when I screamed "Woo Hoo" and threw my hands in the air. I guess I managed to convince them, somewhat 😉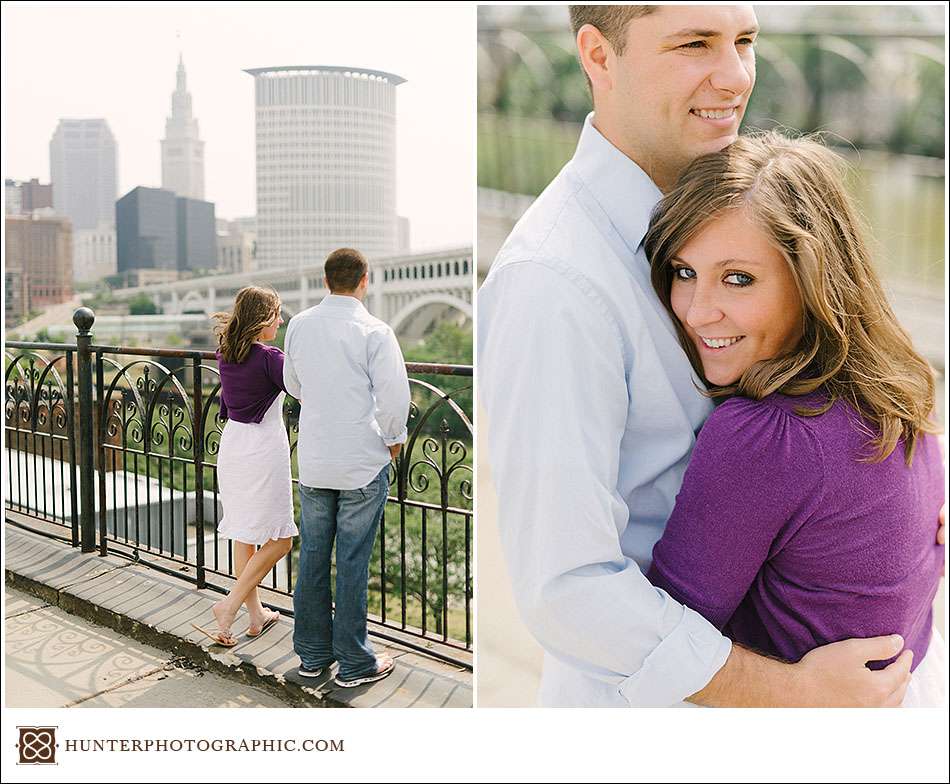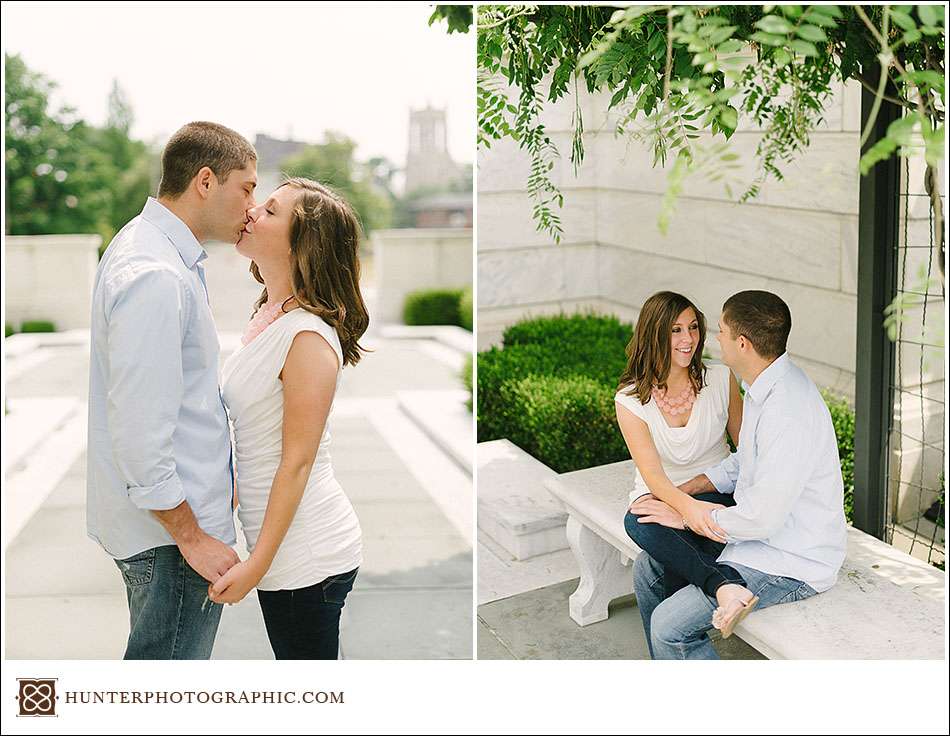 In the above, I love the little bit of sun grazing them in the shade. It's a lovely highlight.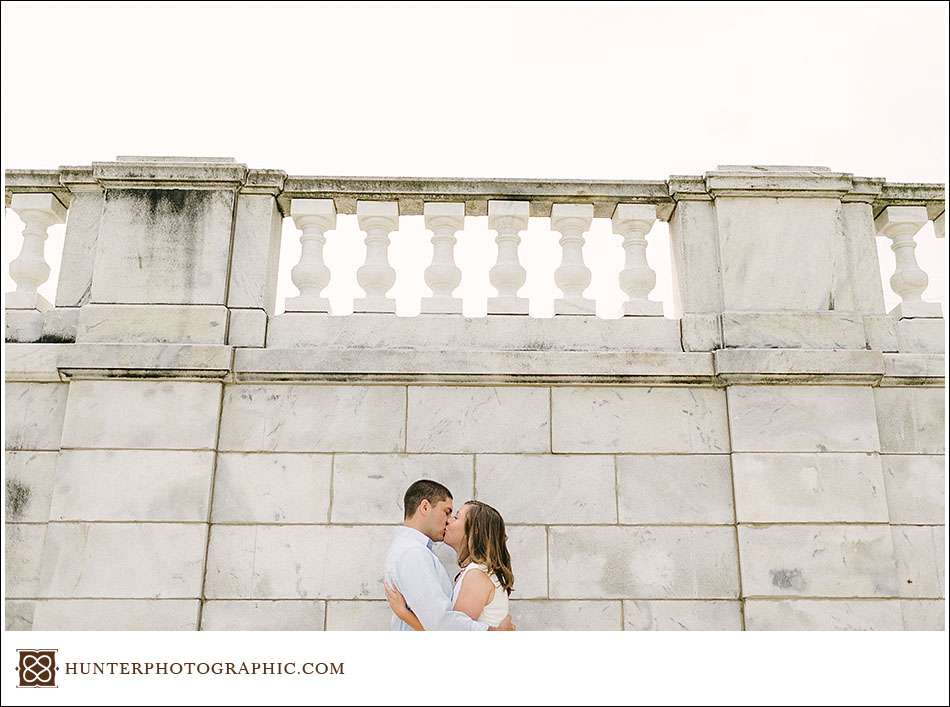 I am sure you have seen that wall on my blog before. I simply love the soft tones. That's all for today. Since we have been shooting like mad lately, much more will be coming soon.