A recipe for a truly special wedding is easy – 1 loving couple, six parts great family, a healthy quantity of close friends, a couple parts good design and a dash of good weather. For Stephanie and Ryan, this recipe was easy, almost ad-hoc. Their rooftop wedding at the Greenhouse Tavern in downtown Cleveland could not have been more special. Simply put, I was just honored to be present.
"You know your our guest, too" Stephanie said in the morning. If I take a break at a wedding, it's never with guests. But Stephanie insisted that I sit for dinner. And I was not alone in this special treatment. Other contributors to the wedding design were also invited as guests. In fact, Stephanie and Ryan made sure to fill their entire wedding with friends, both vendors and guests alike. Their friend, Kim Coryea from the new Hummingbird Bake Shop, was sitting just a few seats over from me.
The gathered crowd was small by all standards, but most important, they were present for a reason. Stephanie and Ryan didn't just find someone to marry. They found THE PERSON to marry. Their true, timeless connection to each other was evident during the ceremony. A real family ceremony, with readings by dad and brother. The readings were an expression of hope and love.
As for the design, it could not have been more flawless. Stephanie and Ryan are true foodies, currently on honeymoon in Napa. They love vintage things, re-use, up-cycling, the city, and whiskey. Their entire wedding reflected their other loves. Their signature reception drink was a powerful and intoxicating Gin Soaked Boy. The tables were decorated with re-used wine bottles, corks and candle jars. Most important were herbal centerpieces grown by Stephanie's mom specifically for the wedding, intended for guests to take home. That one act alone, giving guests herbs for their own garden, demonstrates the personality of the wedding design. Grow and spread the love.
Jonathan Sawyer's Greenhouse Tavern filled in the rest. The menu was out of this world! The evening started with roast pig head (seriously) and moved on to hominy with pork craklins, pig-tongue reubens, spring pasta with asparagus, and petite dry-aged rib steak. Being a foodie, I have eaten at Greenhouse before, but this menu was amazing.
Just one last note – a special thanks to the team at Blooms by Plantscaping. Again, they did an amazing job with the bouquets.
OK, just one more note. To Stephanie and Ryan – thank you from the bottom of my heart!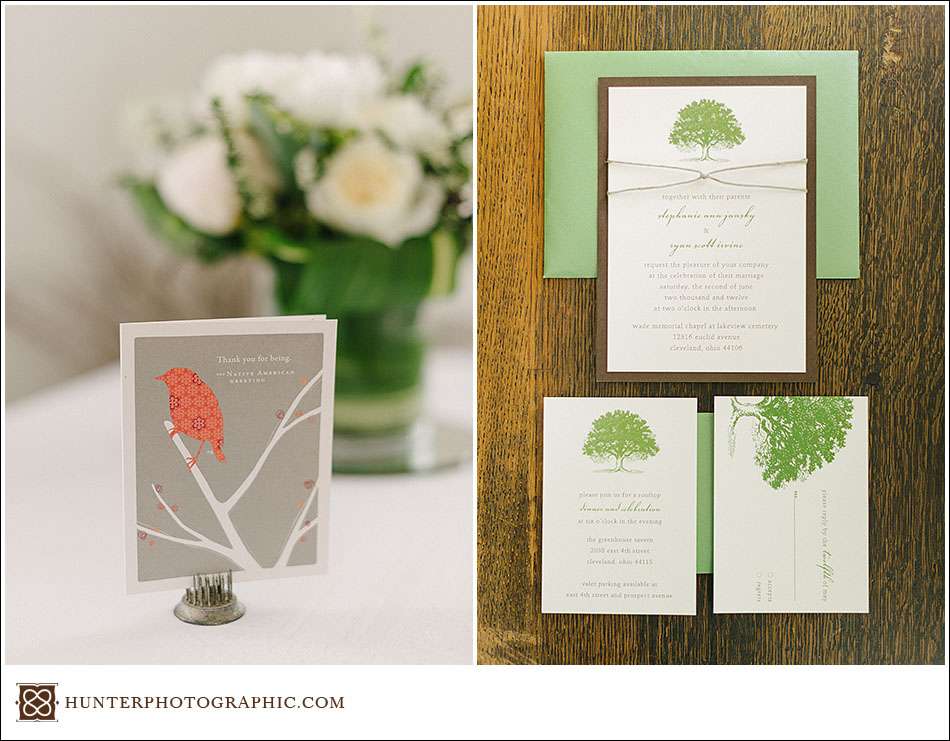 Above, Stephanie and Ryan chose to include elements from the Greenhouse Tavern logo in their wedding invitations. Below, Stephanie's gorgeous Vera Wang dress.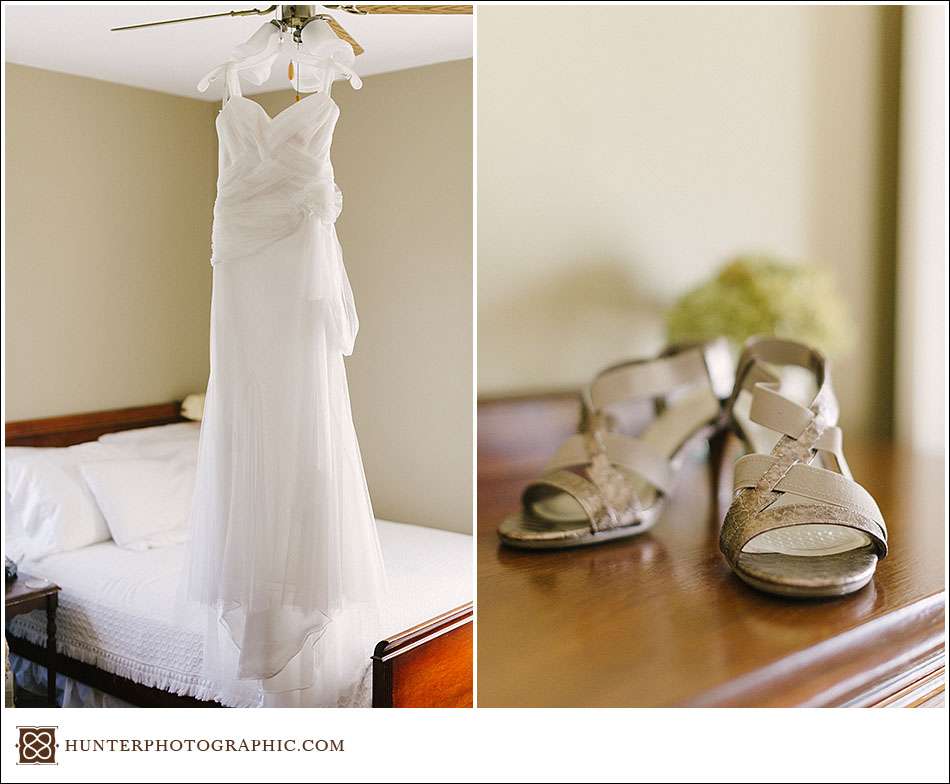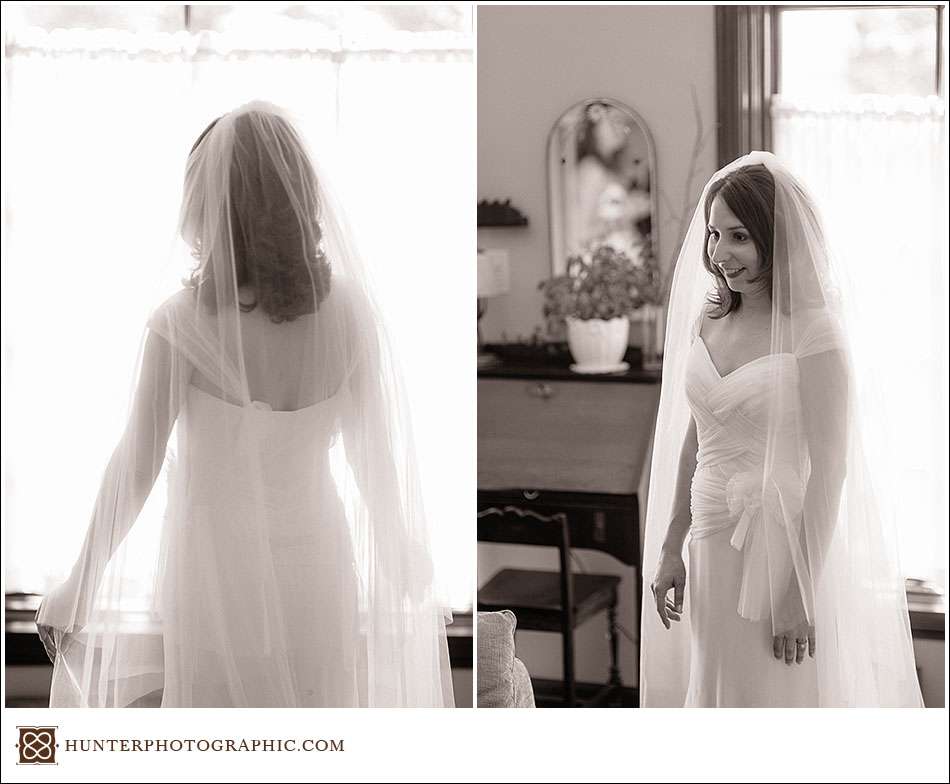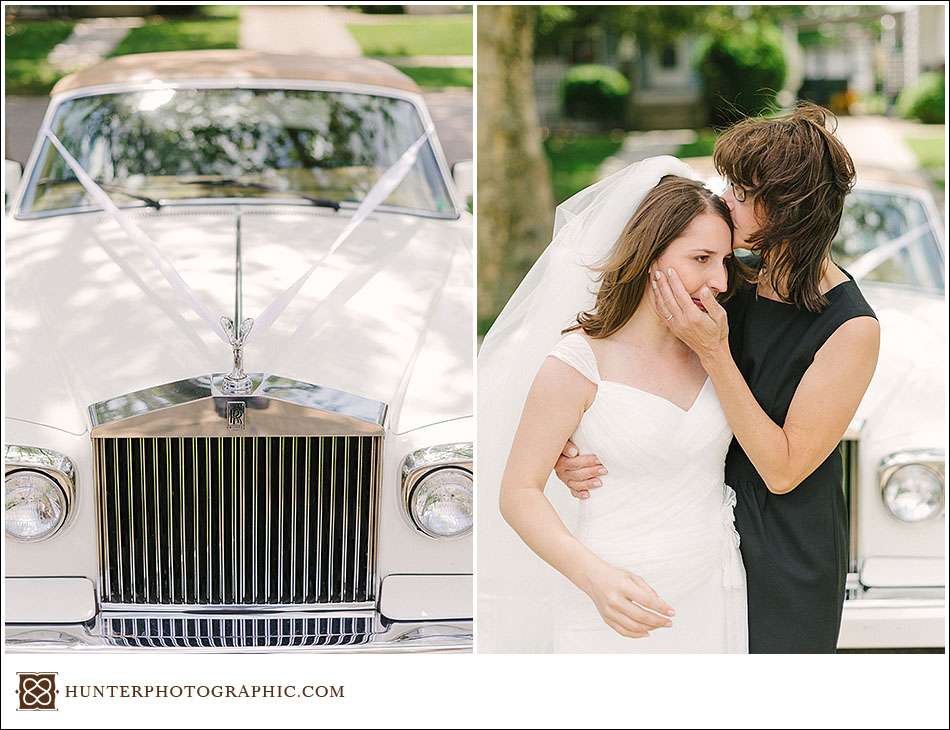 They were expecting a car, but not a Rolls Royce Cornishe drop-head coupe that belonged to Dean F%$&ING Martin! Again, provided by a family friend.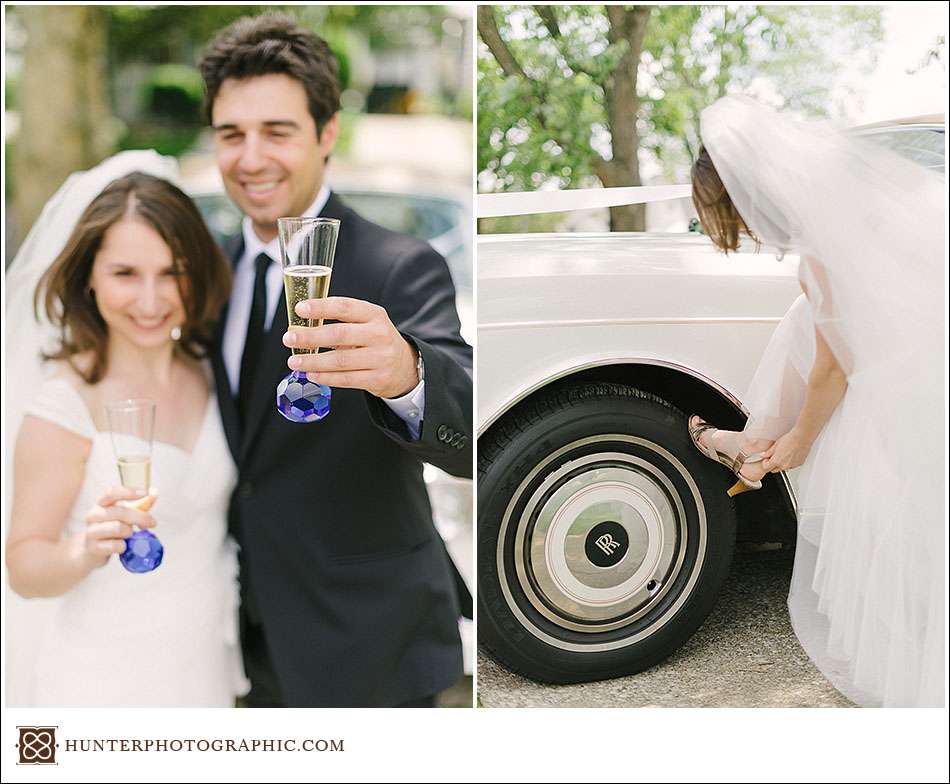 Above, a morning toast and a little shoe adjustment. Below, Ryan preparing for the big ceremony in his custom Canali suit. Love the polka-dots!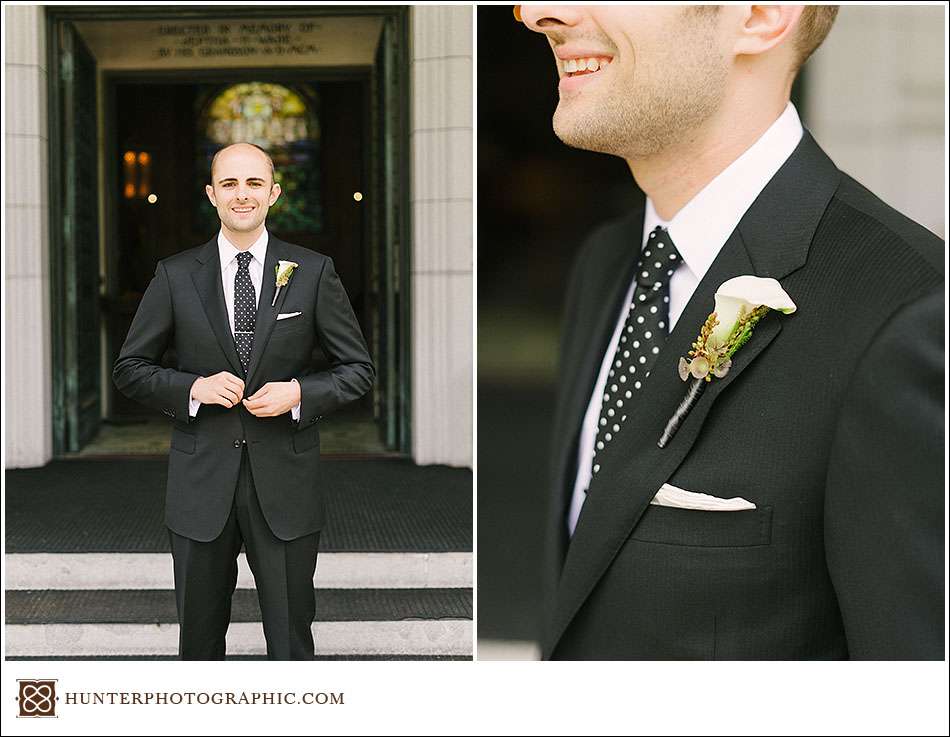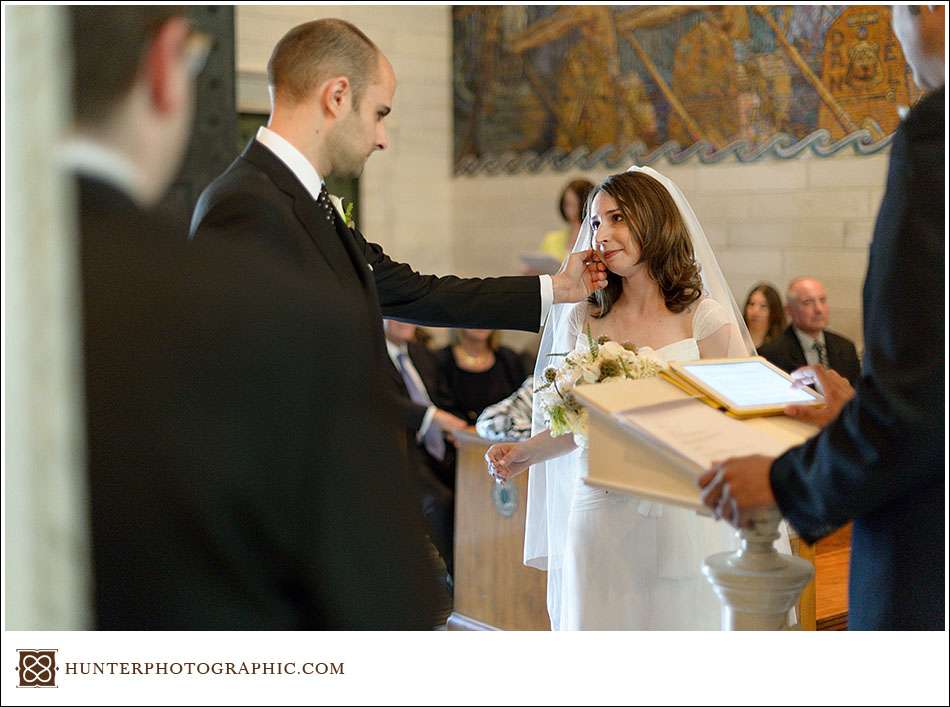 They both looked so happy and proud during their emotional and personal wedding ceremony.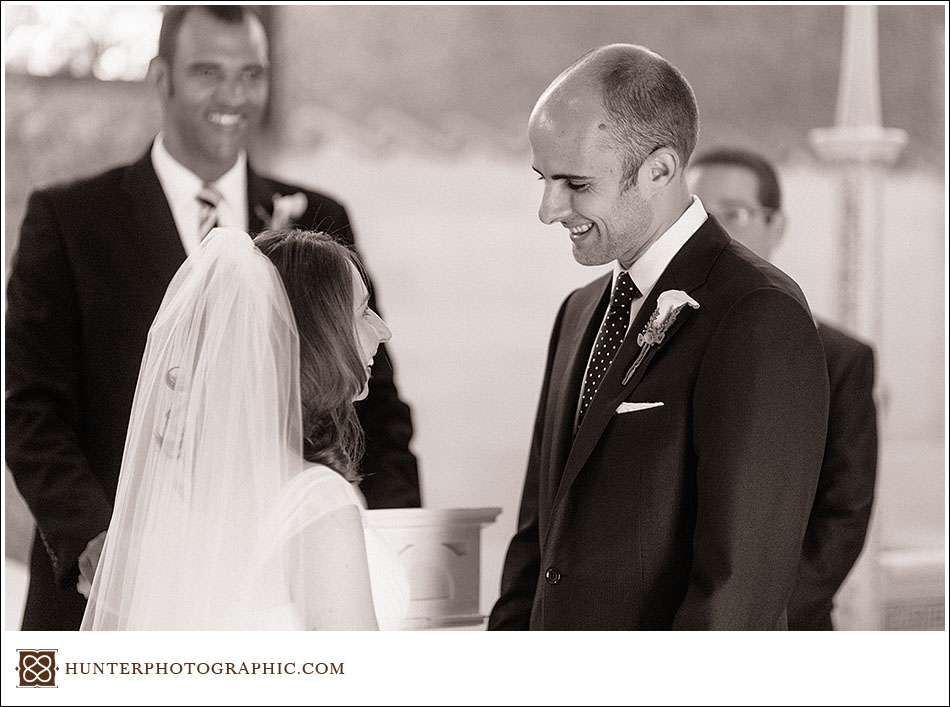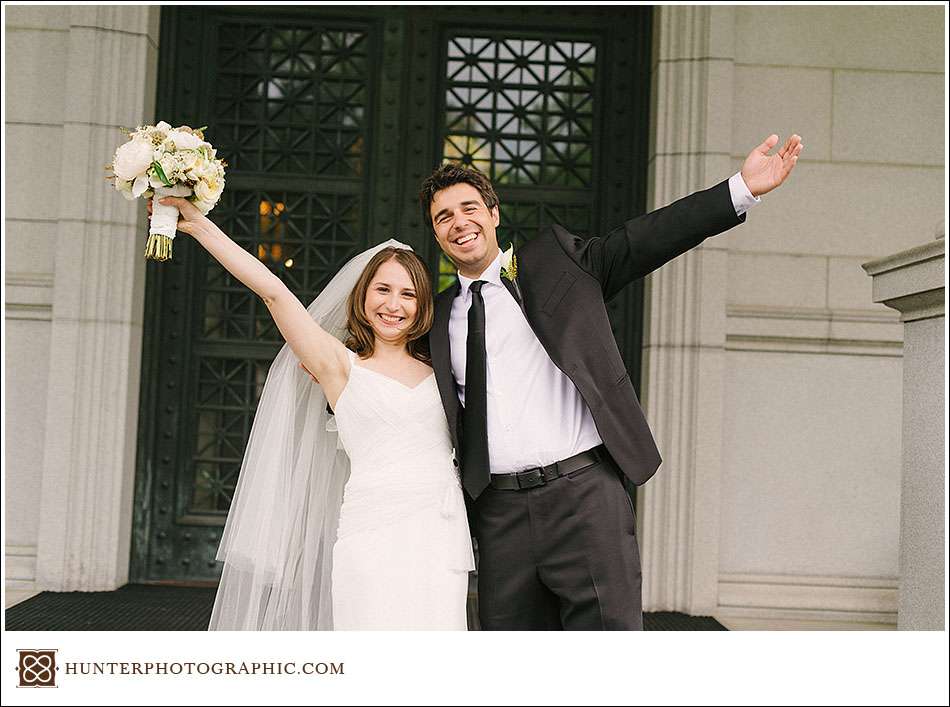 Above, Stephanie and her brother, "Man of Honor", Kevin. Below, the bridal party on the way to the reception.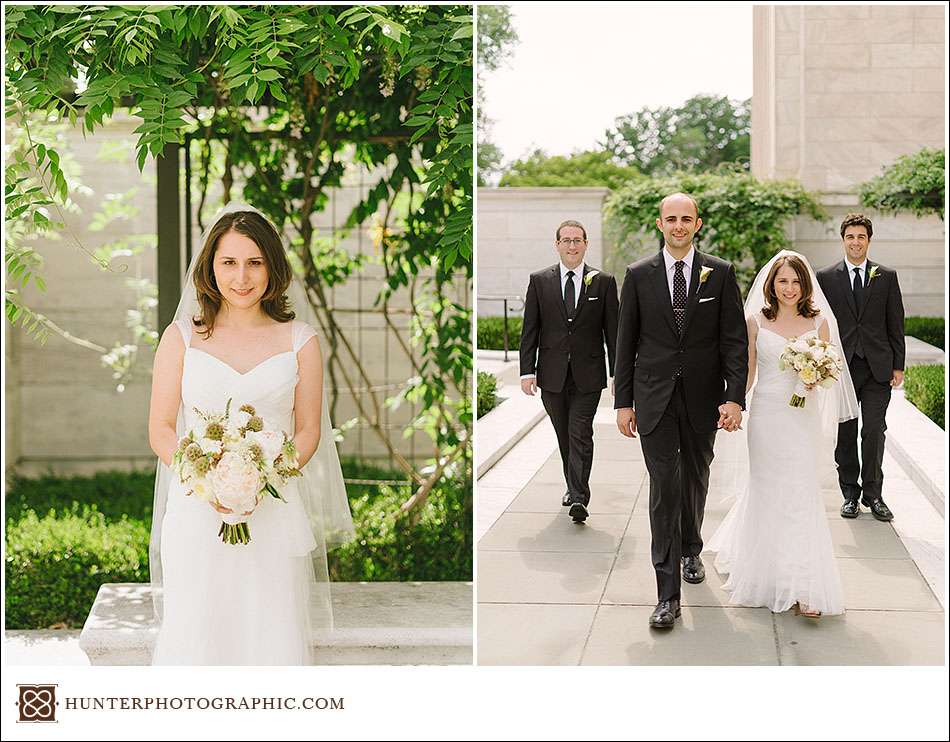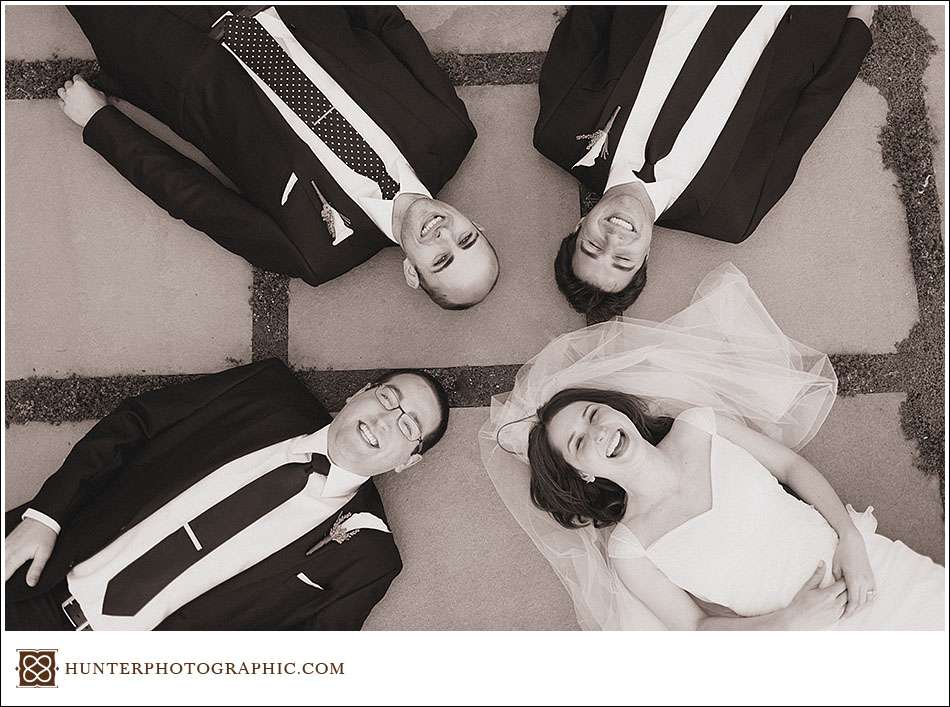 They thought I was crazy when I asked if they could lay down. Then I showed them the photo.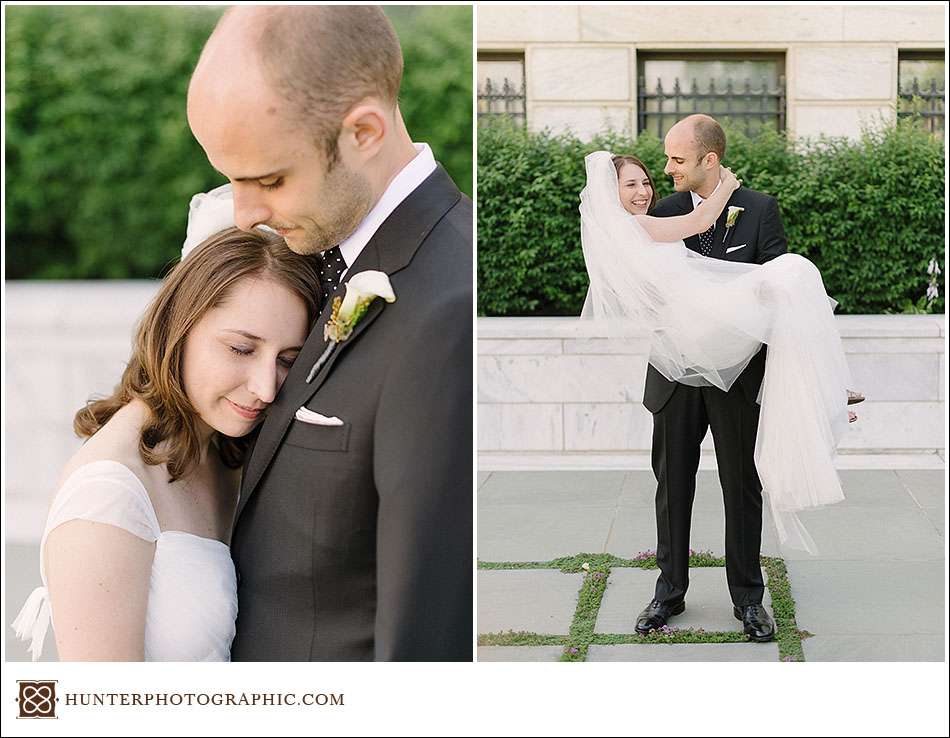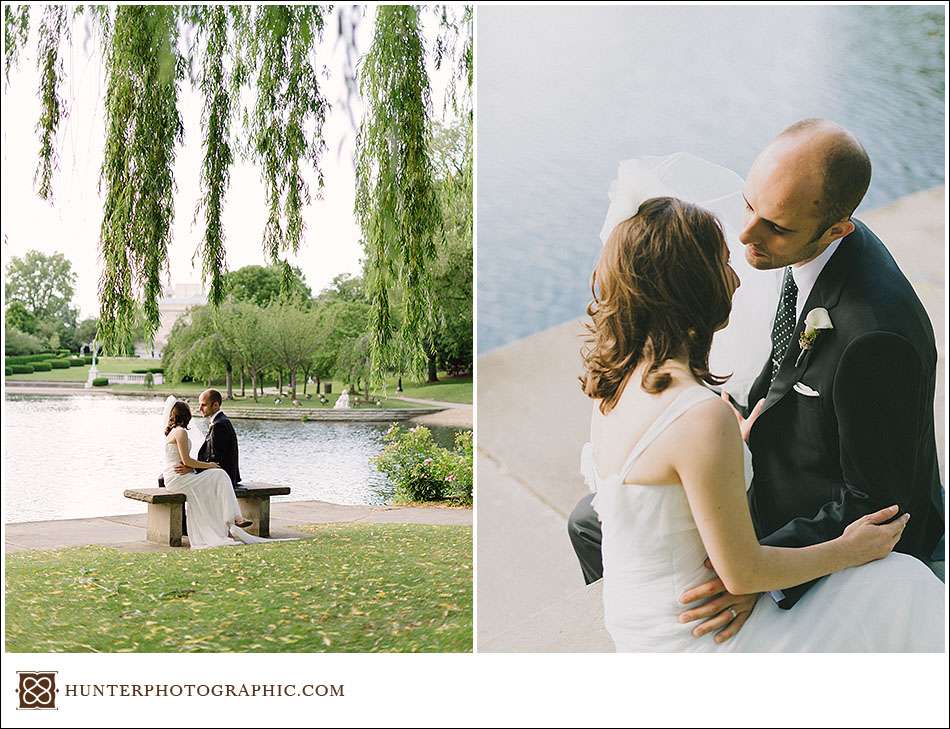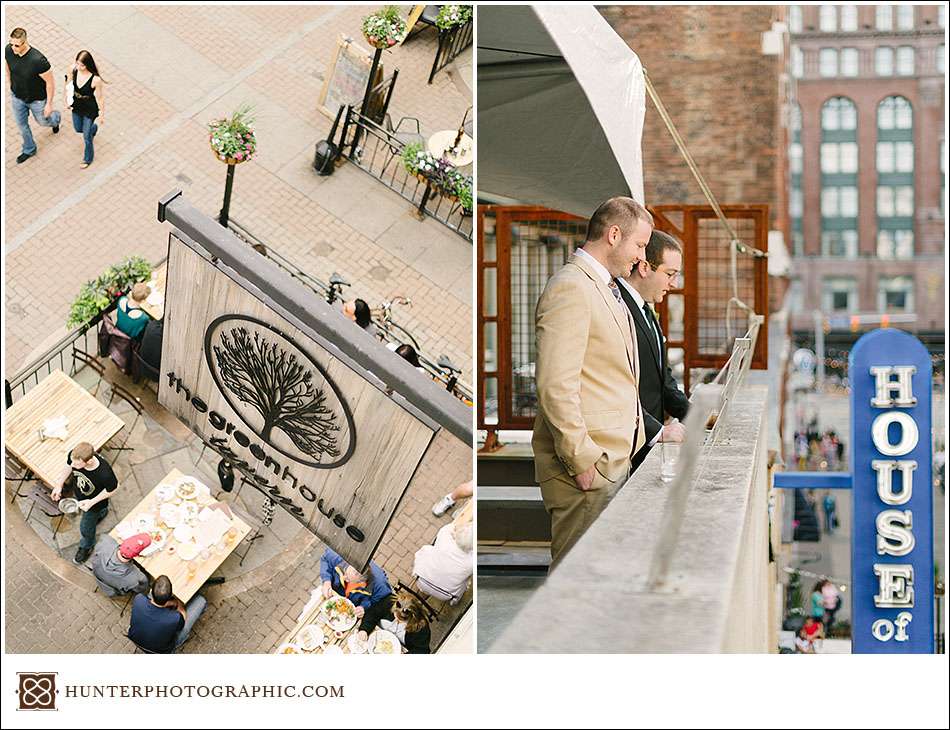 Above – overlooking East 4th Street from the Greenhouse Tavern rooftop. Below – a personalized wishing tree and Greenhouse Tavern vinegar for guest gifts.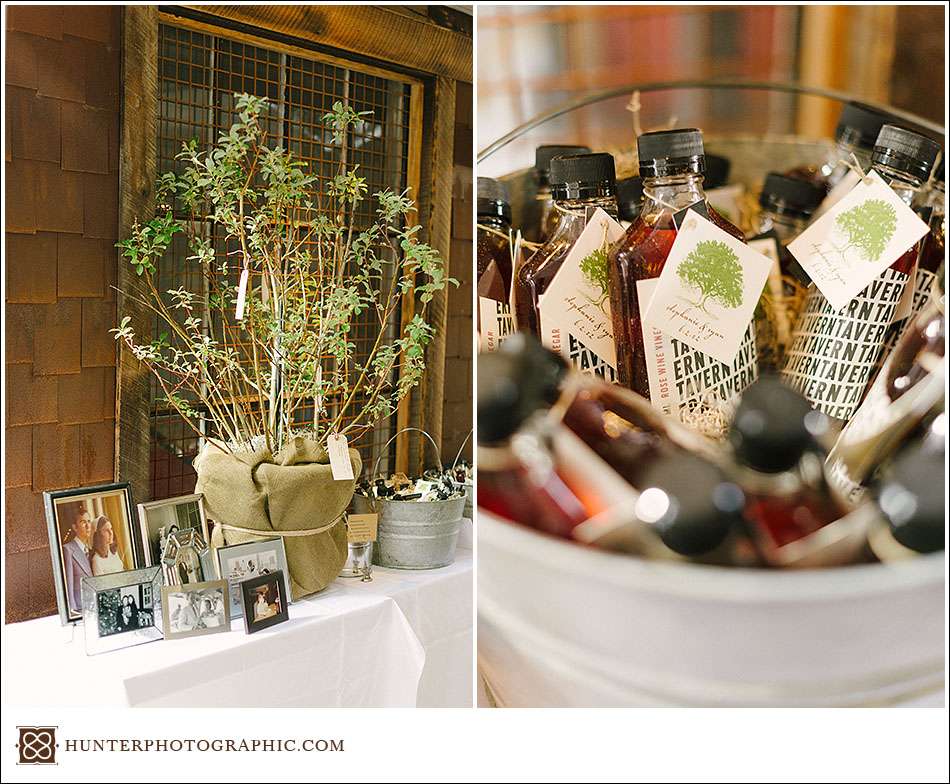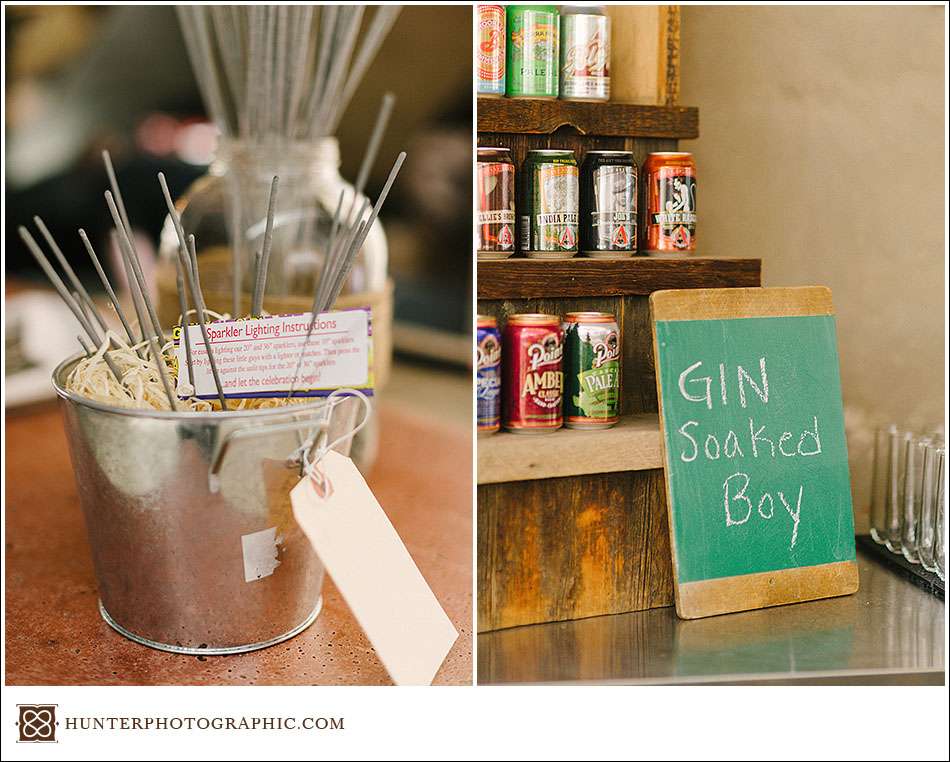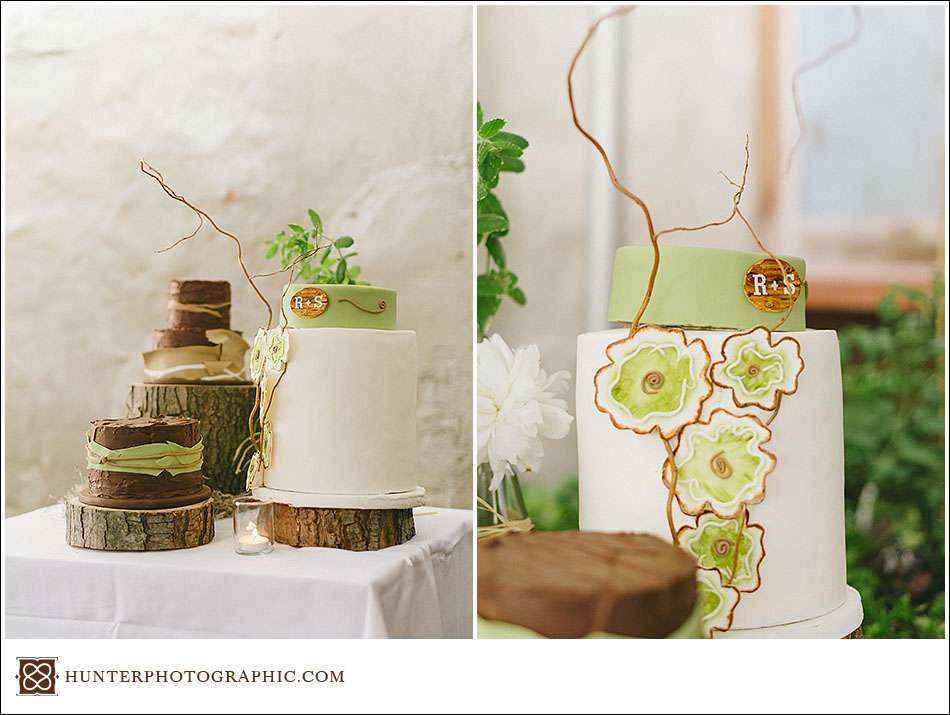 Kim's most excellent cake for Stephanie and Ryan's wedding – a gluten-free masterpiece. It was so delicious and you'd never know it was gluten-free.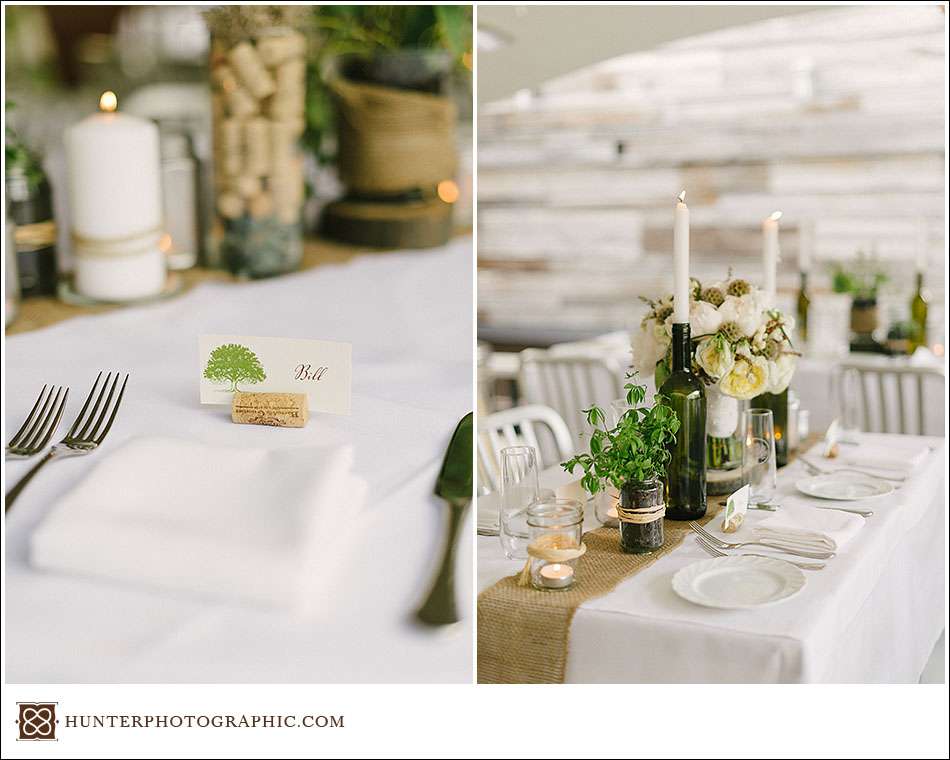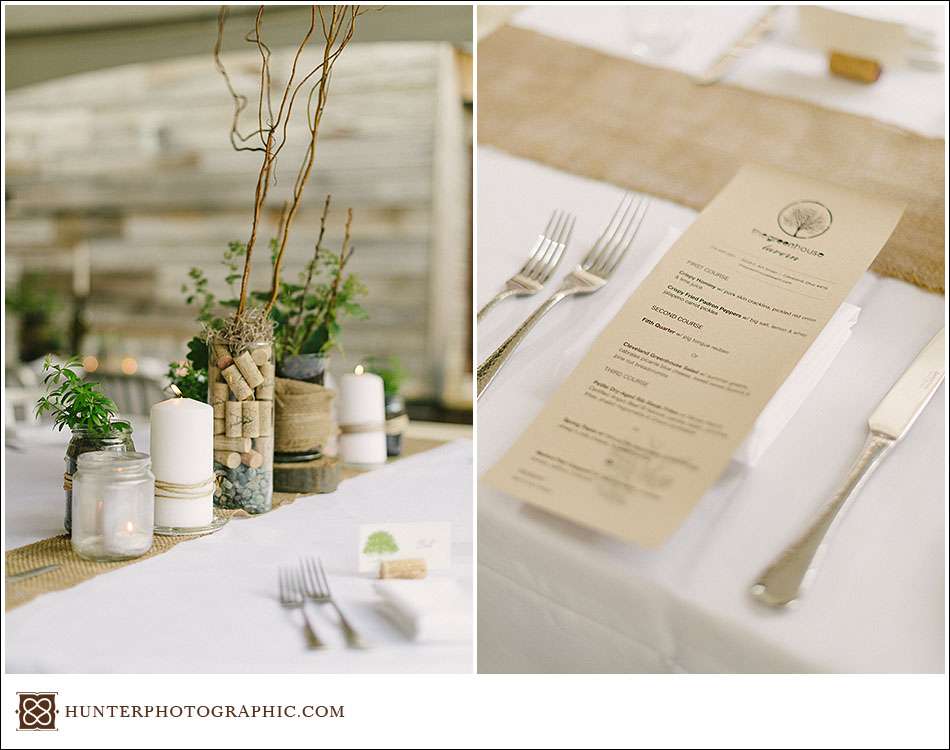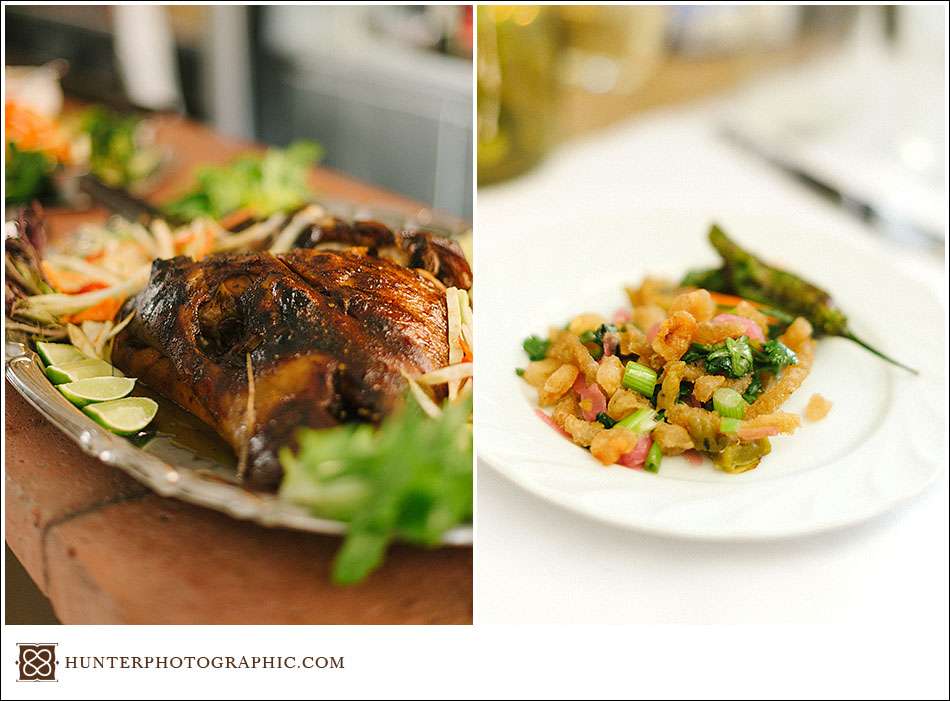 Above – roasted pig head and hominy with pork cracklins. Below – an emotional moment between Stephanie and Ryan as they see the reception for the first time.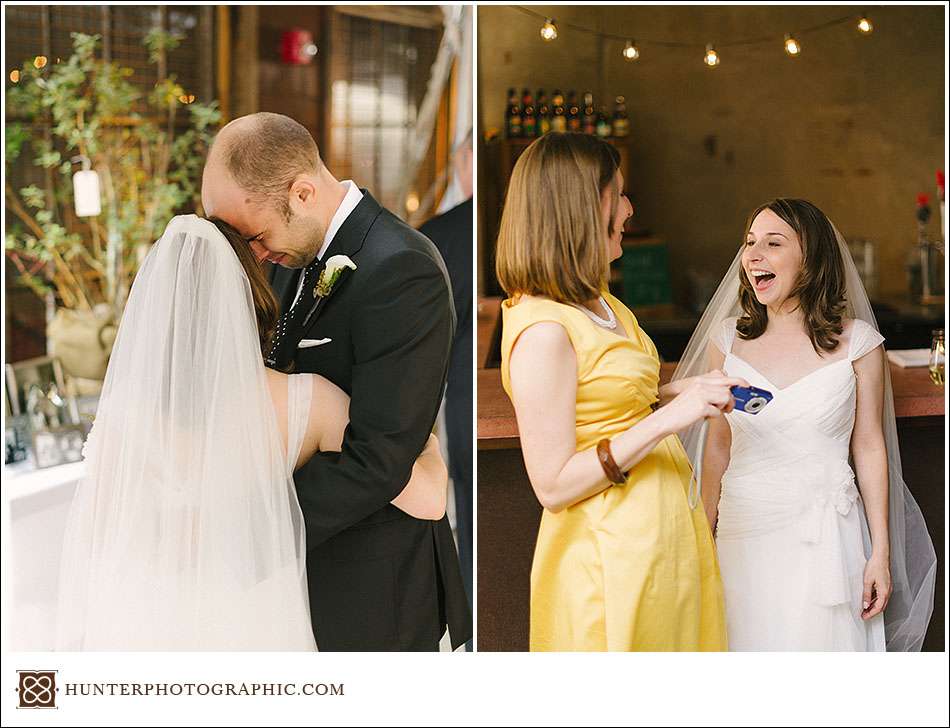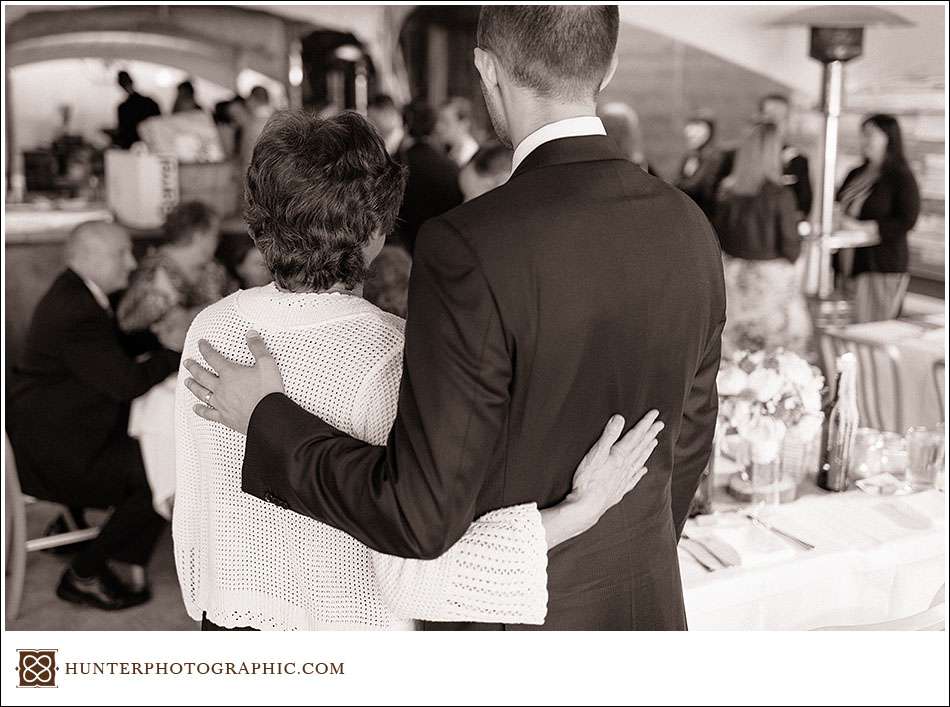 Stephanie and Ryan thanked everyone who contributed to their arrival at this moment, especially parents.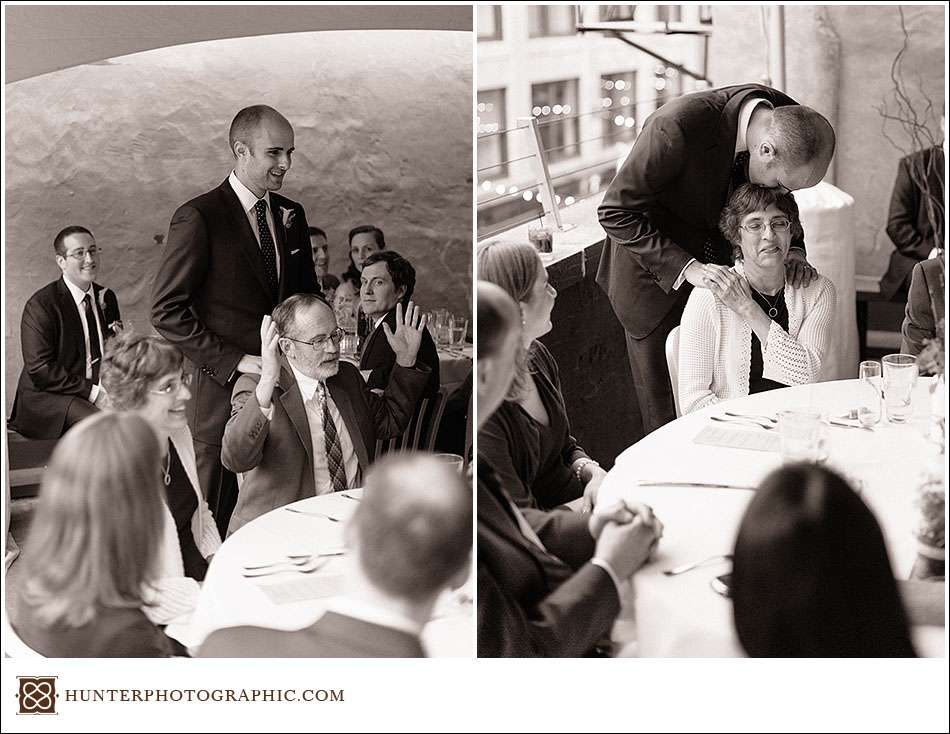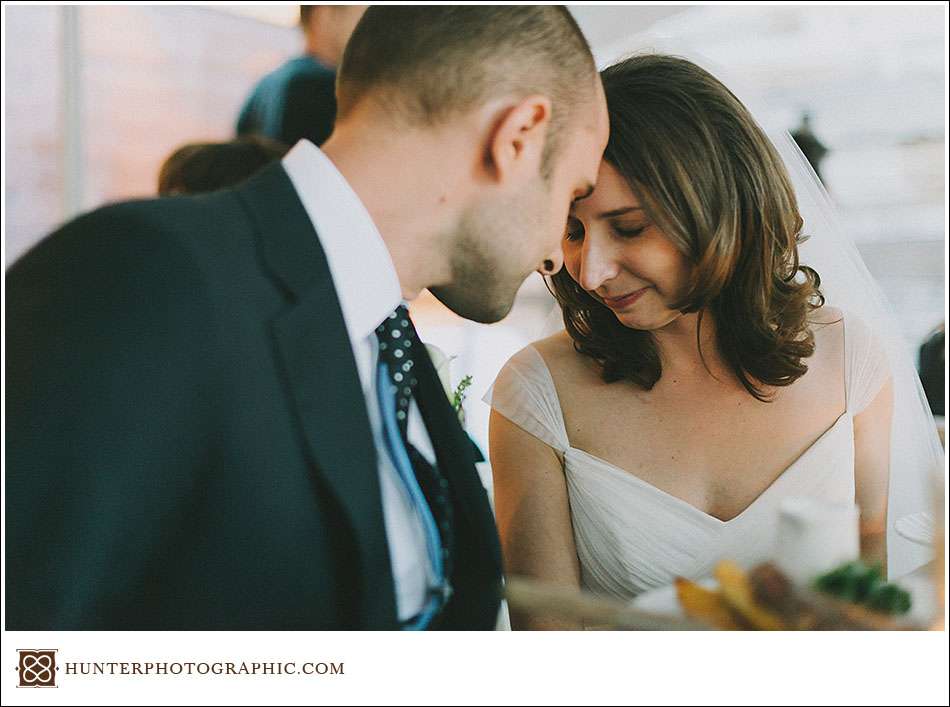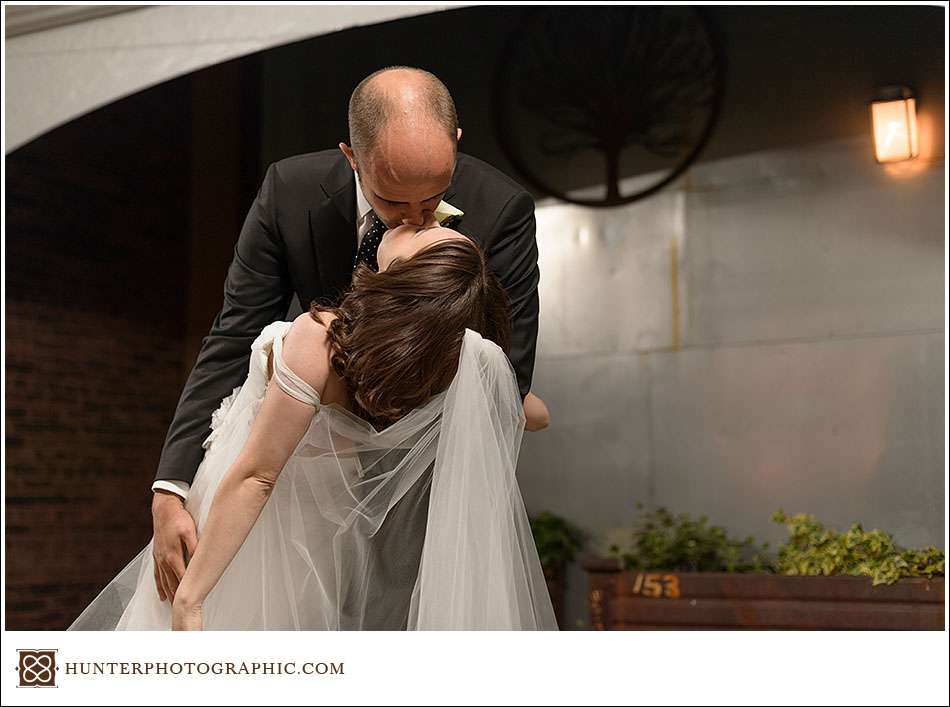 The end of their epic first dance above, and it's time for sparklers!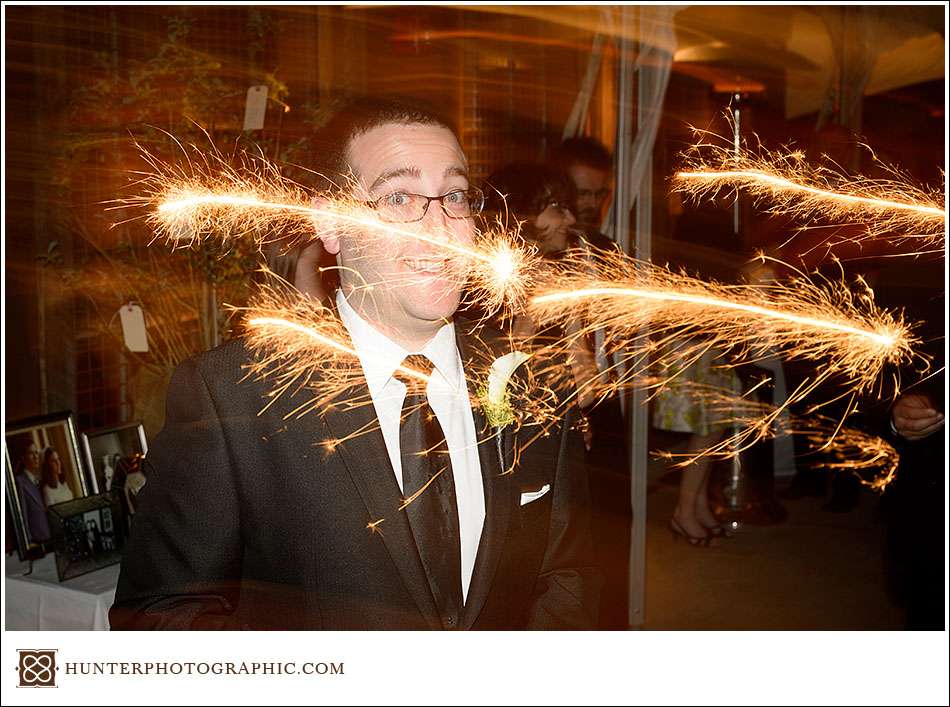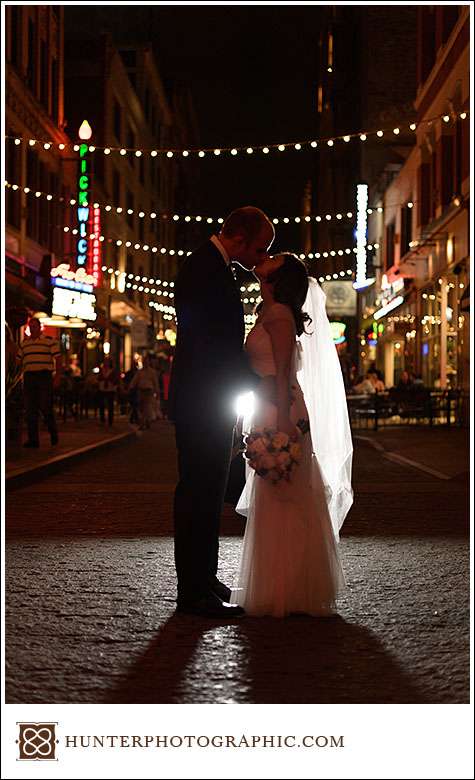 The last photo was a special request from Stephanie. I love it because they now head towards a future together, filled with blazing light. That's all for today. To my friends, Stephanie and Ryan, enjoy your honeymoon!