When the winter wind whips, Chicago is the last place I want to be. At least, that's what I tell myself. In truth, I'll make a trip home to Chicago anytime I have the opportunity. Thanks to Katie & Brian, I had opportunity to return once more to the city I love. A winter Chicago engagement session might seem odd, but it makes perfect sense for Katie and Brian. After all, they're Cleveland wedding will be in the December, 2016. While it may have been a bit chilly, I thrilled with how the photos turned out.
Initially we met at Chicago's Rockery building, only to find out that we couldn't shoot there without prior permission and paying a huge fee. So we headed out into downtown Chicago, stopping initially at the old Union station. We simply worked along the river for the rest of their engagement session. Starting from Union Station, we worked north to River Walk and then south to the Chicago Museum of Art.
By the end of their Chicago engagement session, we were all a little bit cold. After some hugs goodbye, we all hoped in cabs and set off across Chicago. I might have stopped at The Gage for a quick Manhattan (I highly recommend it). Below are some highlights from their wintery Chicago engagement session in downtown, all captured on film. Hope you enjoy.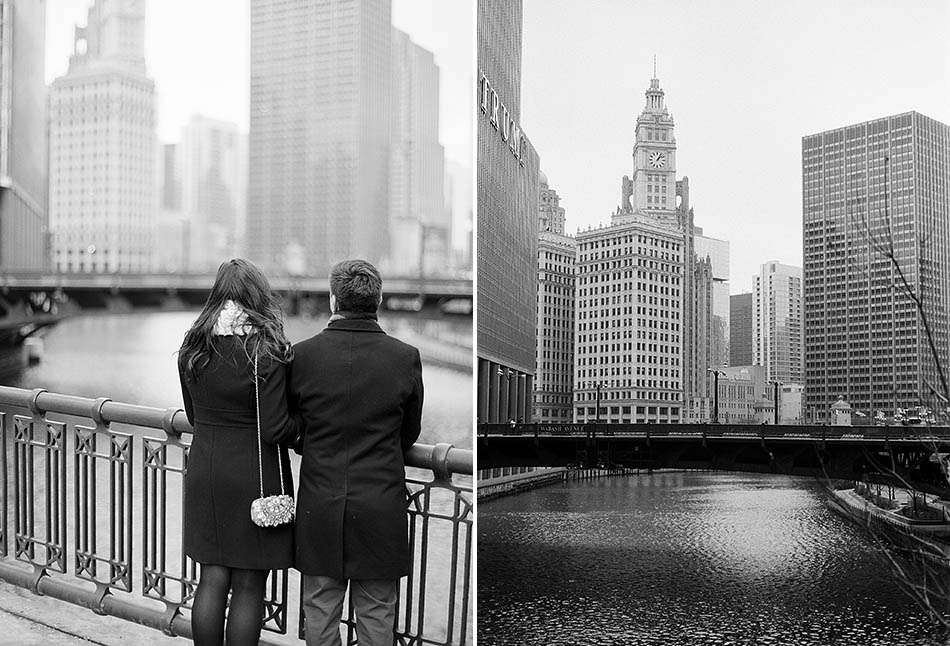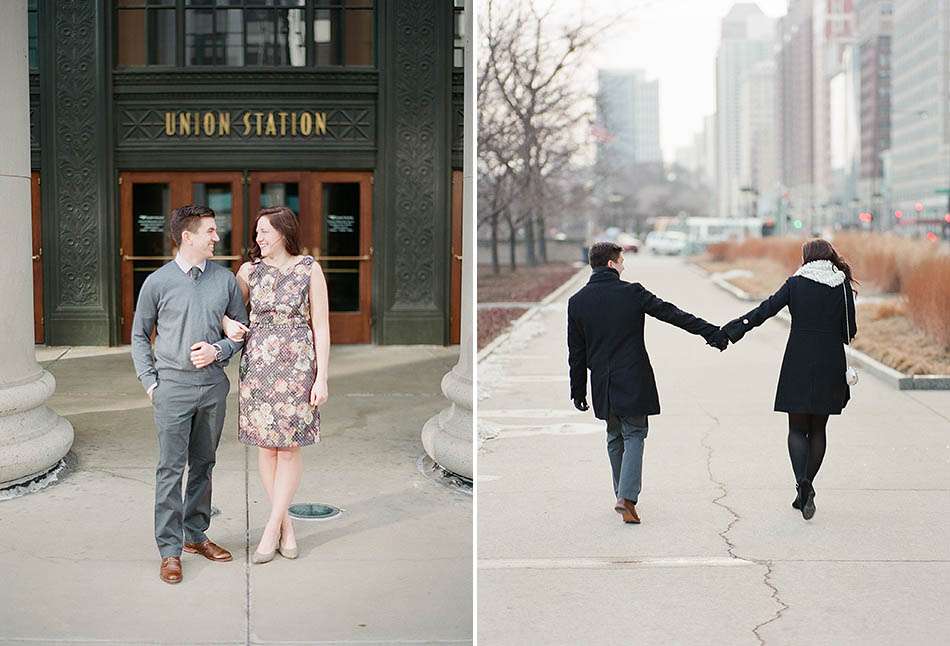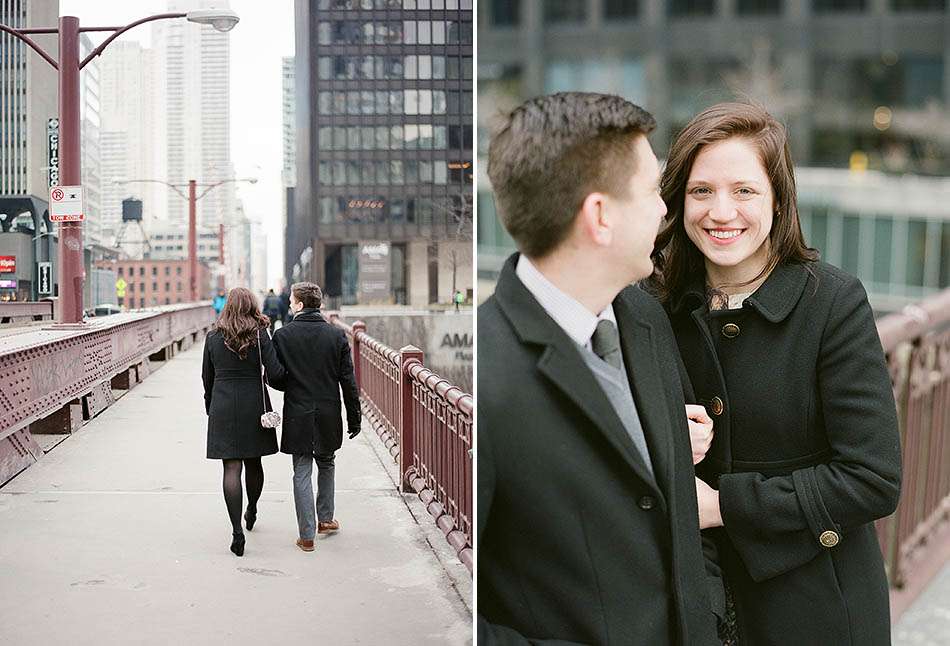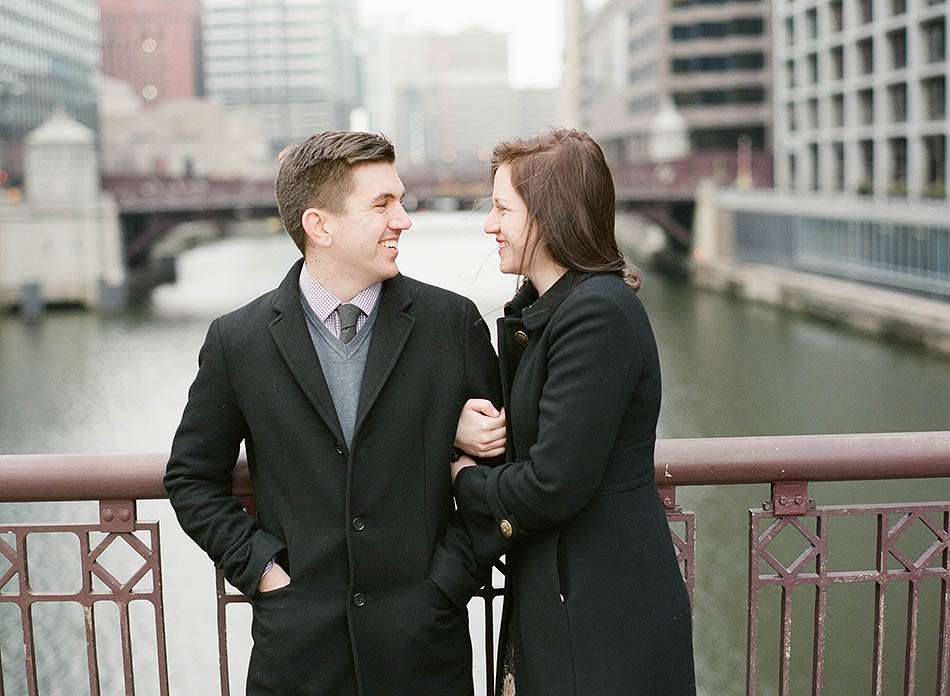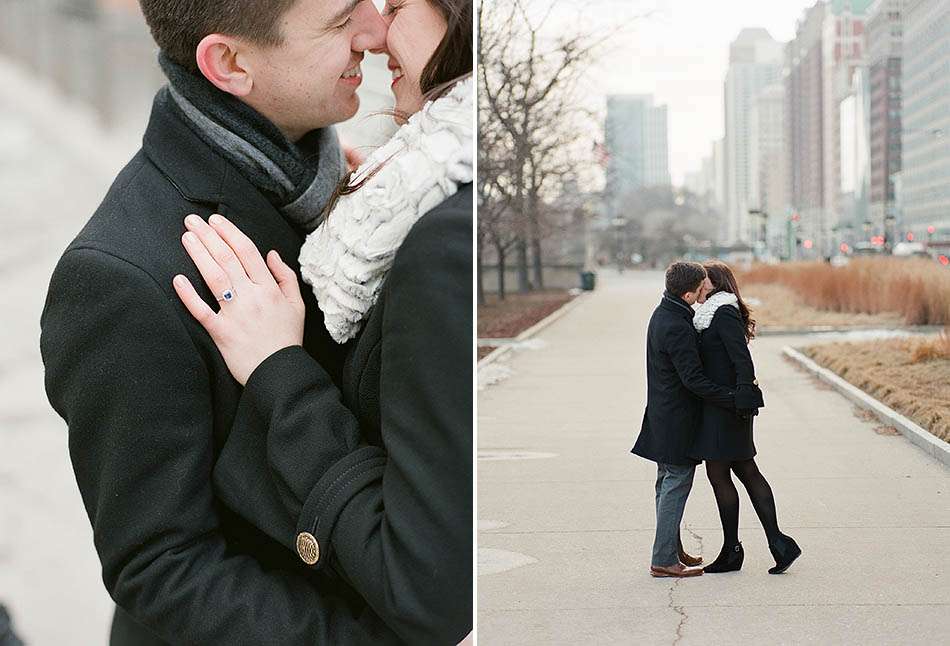 For the photographers among us, the above was shot on Fuji 400H using a medium format Contax 645 and developed/scanned by Richard Photo Lab.