I knew it was Joanna and David when they stepped out of the car. They were in town for Thanksgiving, and their engagement session. I meet most of my clients in person just as they start planning their wedding. Not so for Joanna and David, since they live in the Manhattan. We initially met and got everything booked through telephone meetings and email. When they arrived at the session, I knew the couple I saw was them because of their presence with each another. She leaned into his shoulder and laughed as they exited the car. He gripped her hand tight.
Joanna's sense of style also gave her away. She works in the New York fashion industry and her knee-high boots fit her perfectly. Because they live out of state, the date for their engagement session had to be carefully chosen. We timed it perfectly to coincide with a Thanksgiving visit. Me? I was just happy to get out of the house for a few hours. For their session, we went to an old favorite, and some new places as well. We started in downtown Cleveland around the art museum, and then headed to Lakeview cemetery and the Coventry Neighborhood in Cleveland Heights.
A few personal favorites are simply included below –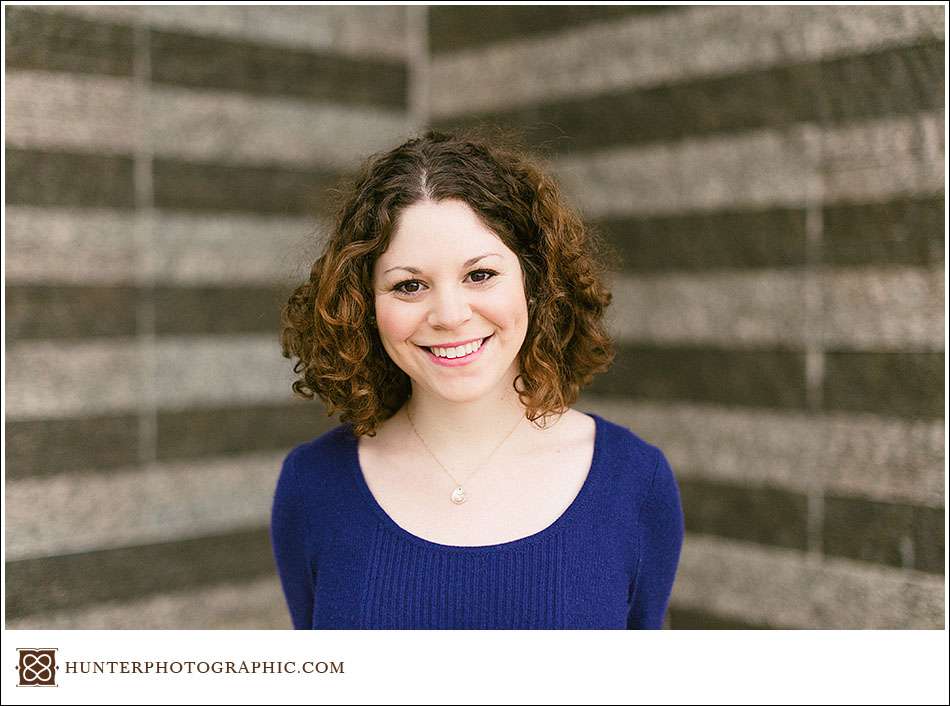 Above – Joanna looks radiant in her purple dress. Below – David smirking to Joanna off camera as she cracks a joke. I always like to include a couple individual portraits.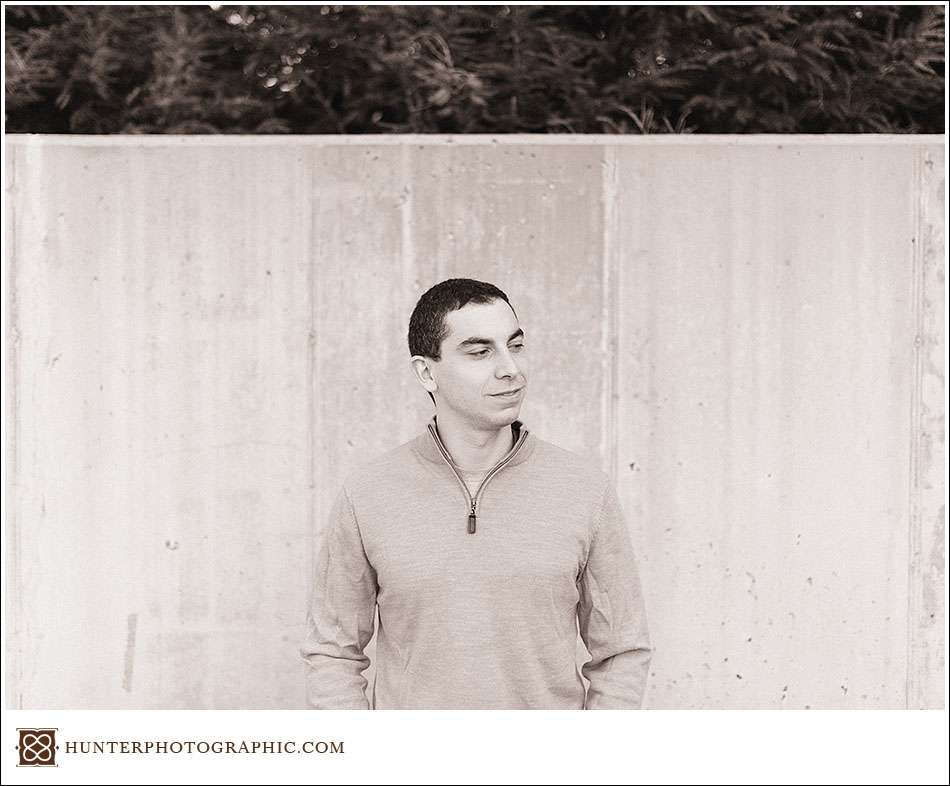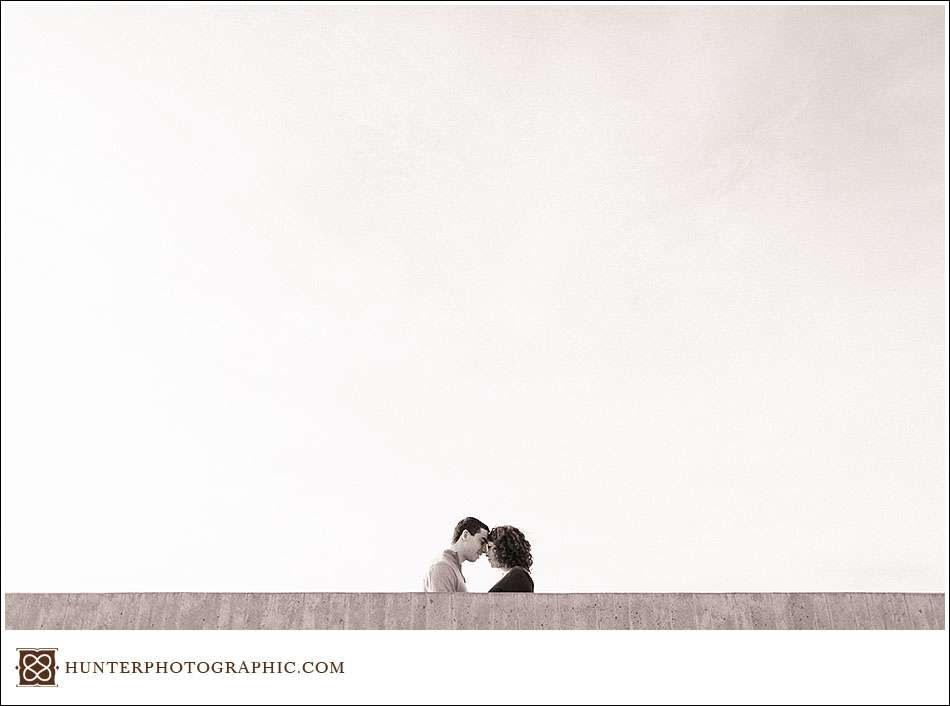 Scenes from a deserted parking garage above and below. Who new a simple location could look so nice.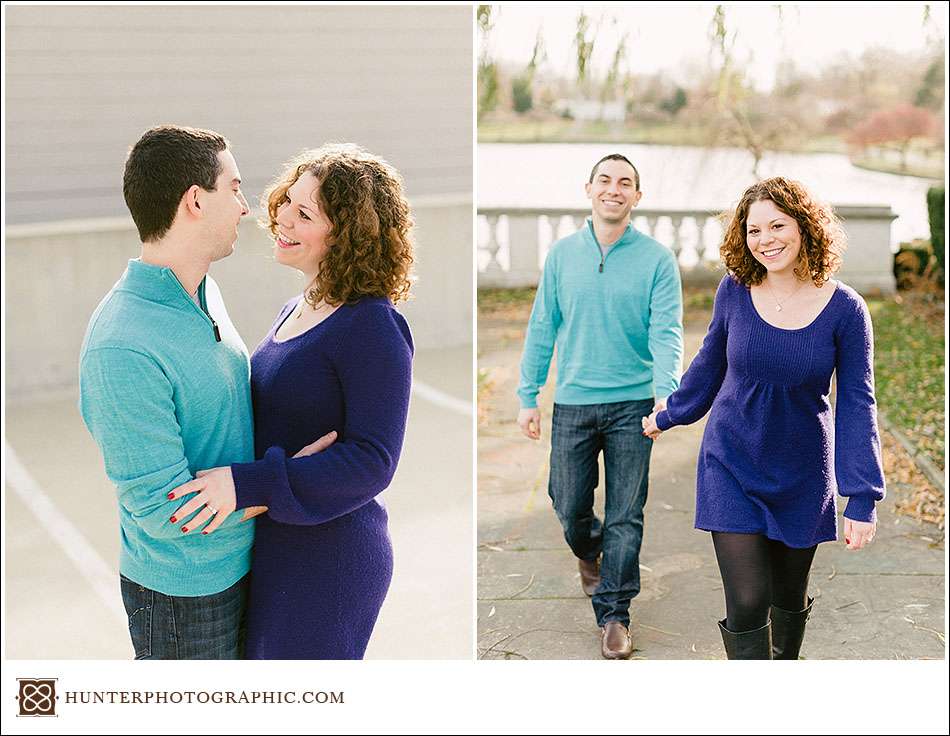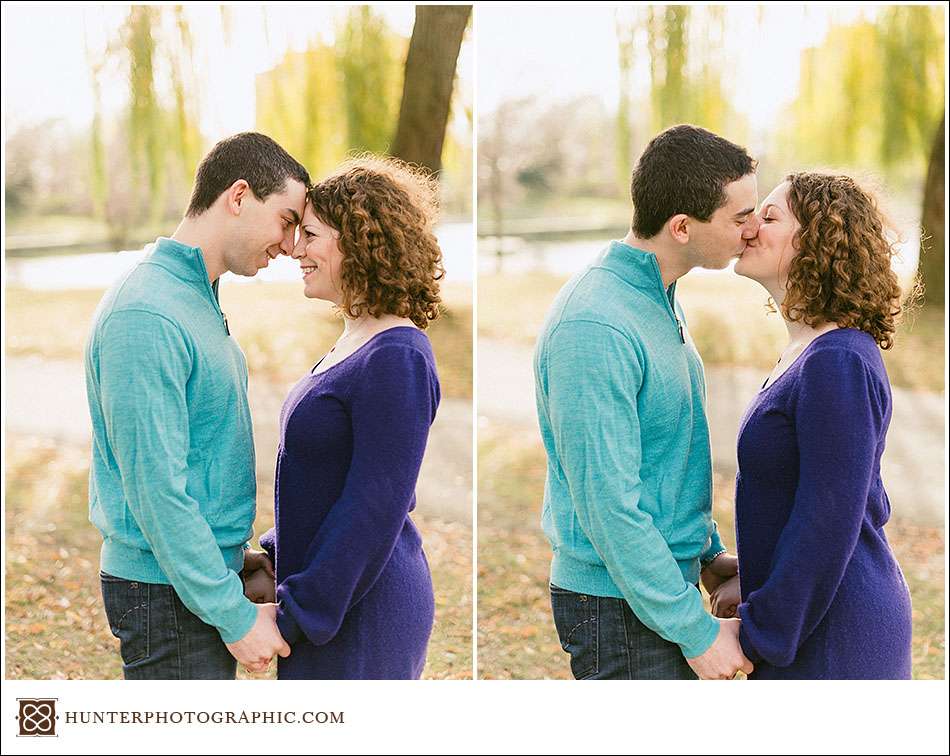 Due to the weather, the leaves fell really late. You can still see some hanging on in the photos above and below.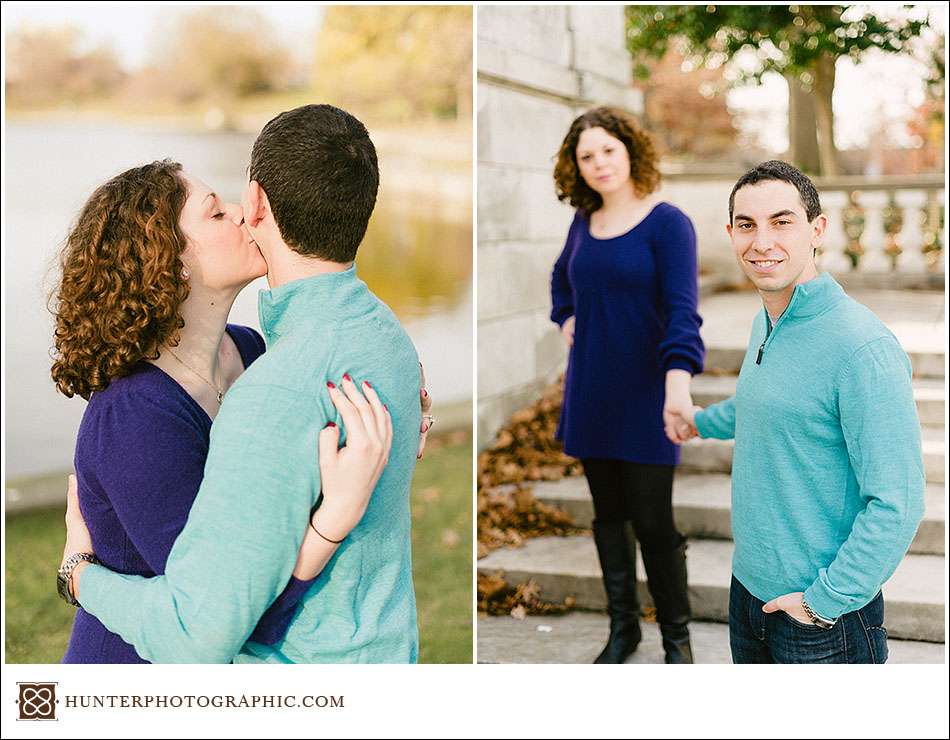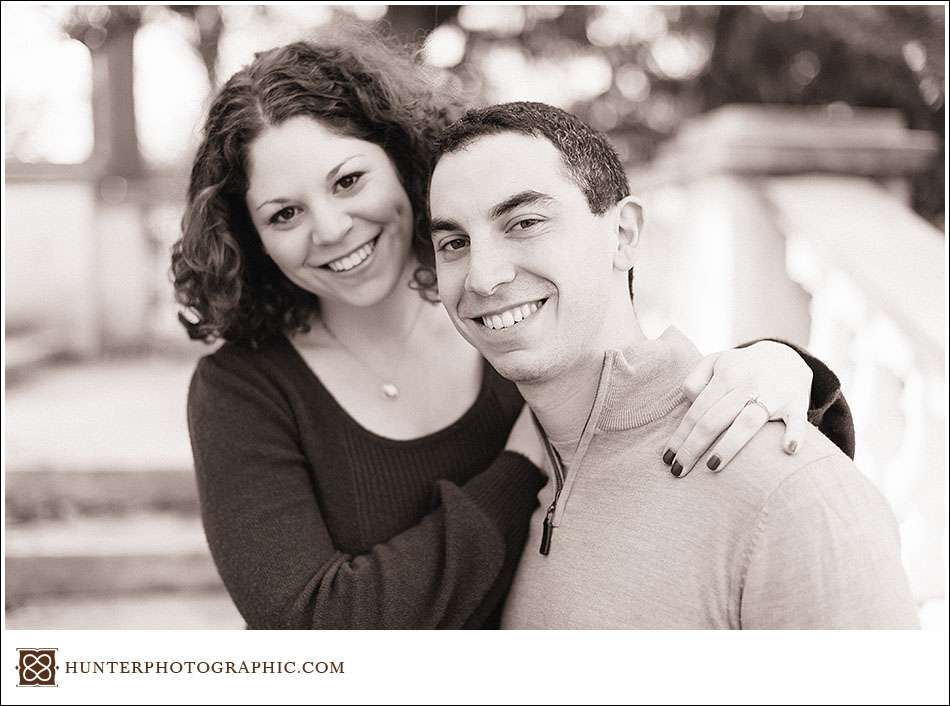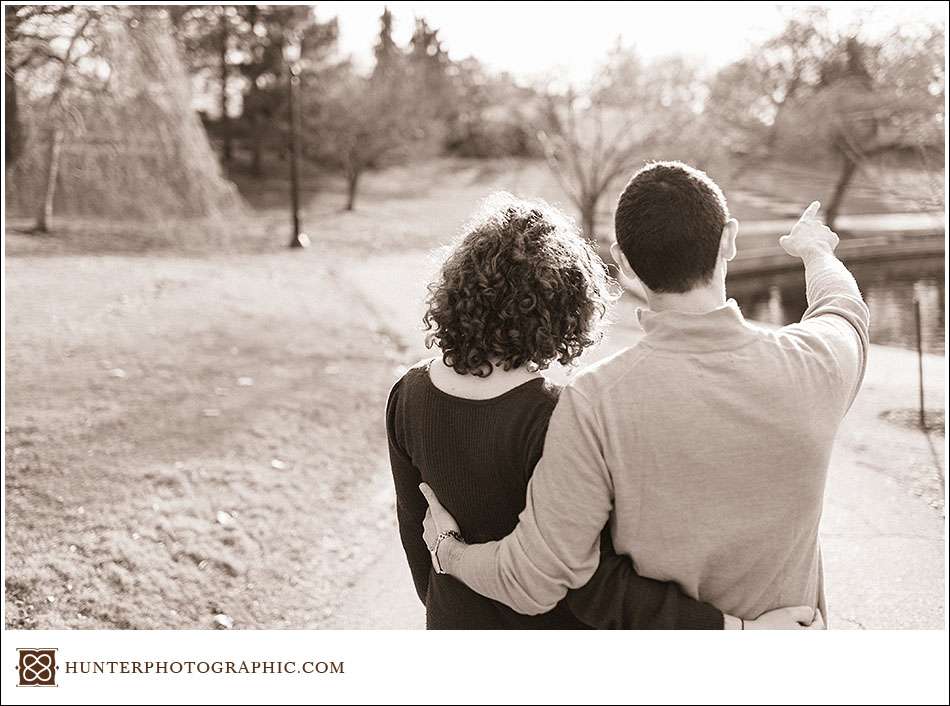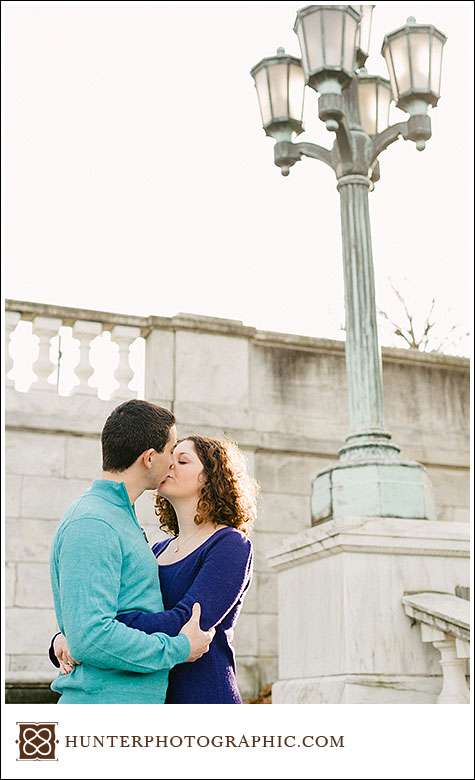 This last location is one of my favorites. I love how the height of the lamp mirrors Joanna and David together. I'm really looking forward to their upcoming wedding. It's always so nice to work with such a fun couple. That's all for today. but look for more coming soon.