I've been anticipating Danielle and Matt's wedding ever since we first met over a year ago. They're such a wonderful couple together and the whole wedding plan was a perfect fit. To say they're the ideal client would be an understatement. Danielle and Matt's wedding took place right in my little Lakewood neighborhood. I could literally walk to their wedding, although I didn't. Lakewood's Congregational Church and it's Georgian design would be the backdrop for the ceremony, while the vaunted Clifton Club would host the wedding reception, all just block's from my home.
As I had hoped, their wedding earlier this week turned out perfect. The ceremony, backed by sunny blue skies, was intimate, emotional and beautiful. For the wedding reception at the Clifton Club, Danielle and Matt had planned a detail-laden outdoor affair. While the inside of the club is gorgeous, the reception took place on the lawn, ringed by glowing lights. The flowers provided by Lakewood's Cottage of Flowers had a distinct vintage flare to match the light, airy feeling. As the sun set, guests danced the night away under a soft incandescent glow on the patio.
Danielle and Matt's wedding felt like home for me, and not just because of the location. Over the past year, I had gotten to know Danielle and Matt through their engagement session and many planning emails. I also happened to photograph an earlier wedding this month where Danielle and Matt were guests. Not just for me, but for everyone, their wedding was comfortable and quaint.
Before the ceremony, Danielle and Matt chose to do a first look on the Clifton Club lawn.  And to add a little more, we escaped briefly at night from the wedding reception to capture a few more portraits in the Lakewood neighborhood. Below are a few favorites, and some fun ones, too –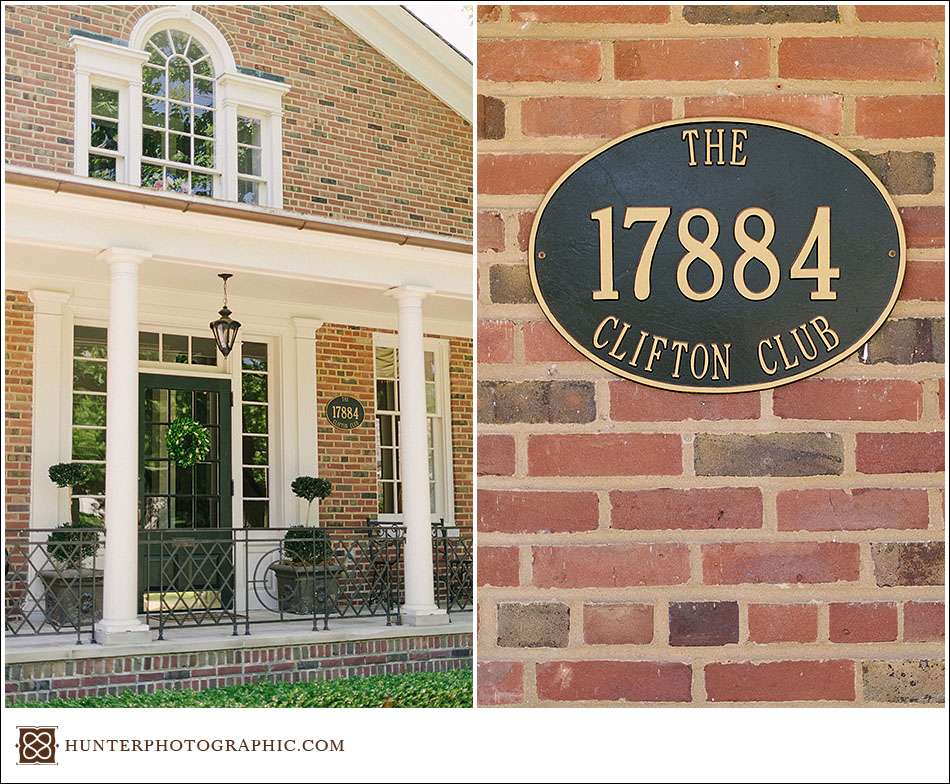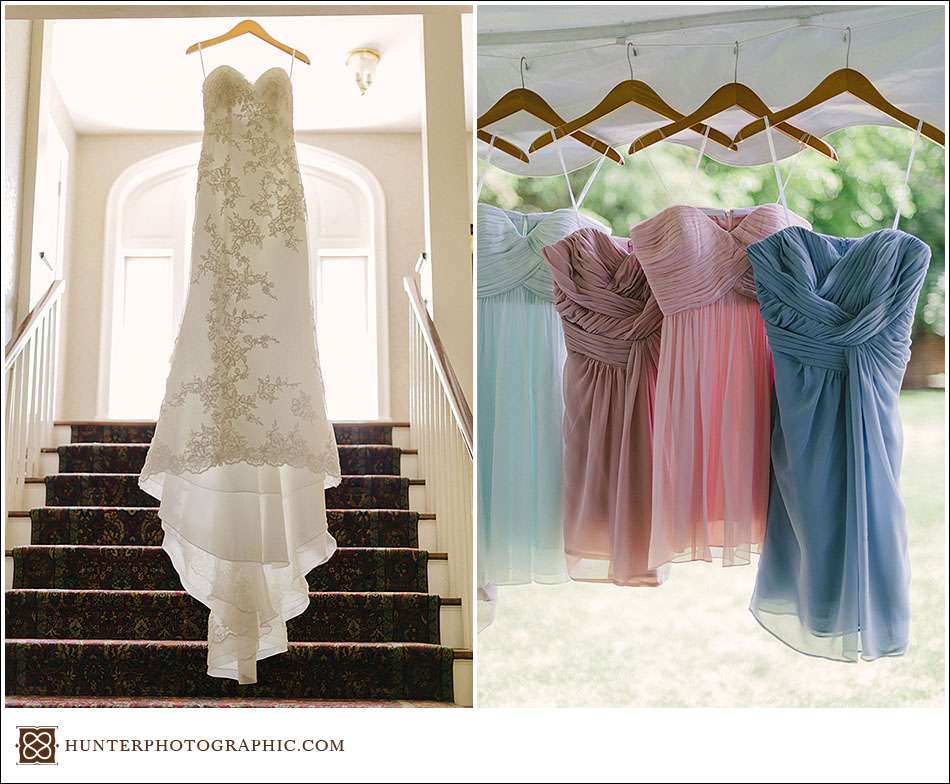 Above – Danielle's simply stunning Casablanca wedding dress and a brace of colorful, matching bridesmaid dresses.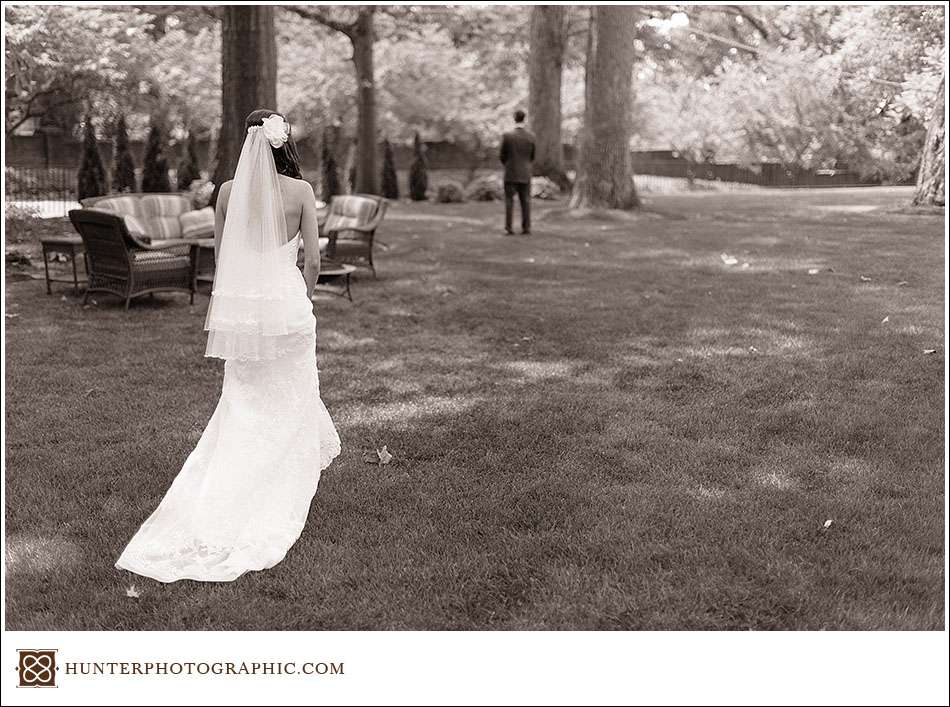 A first look for Danielle and Matt, on the back quarter of the Clifton Club lawn.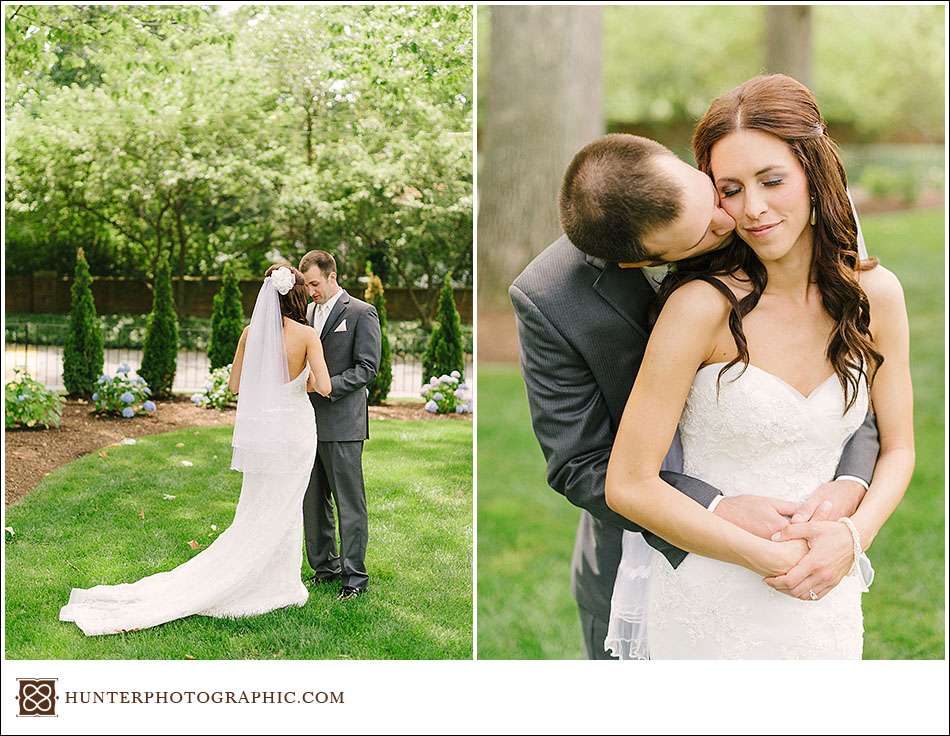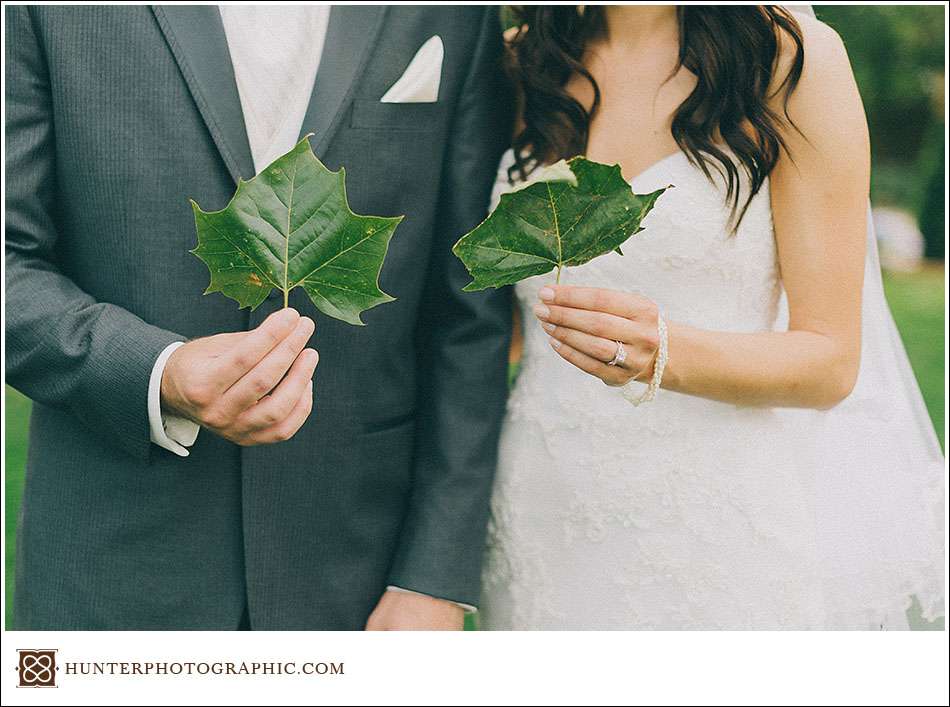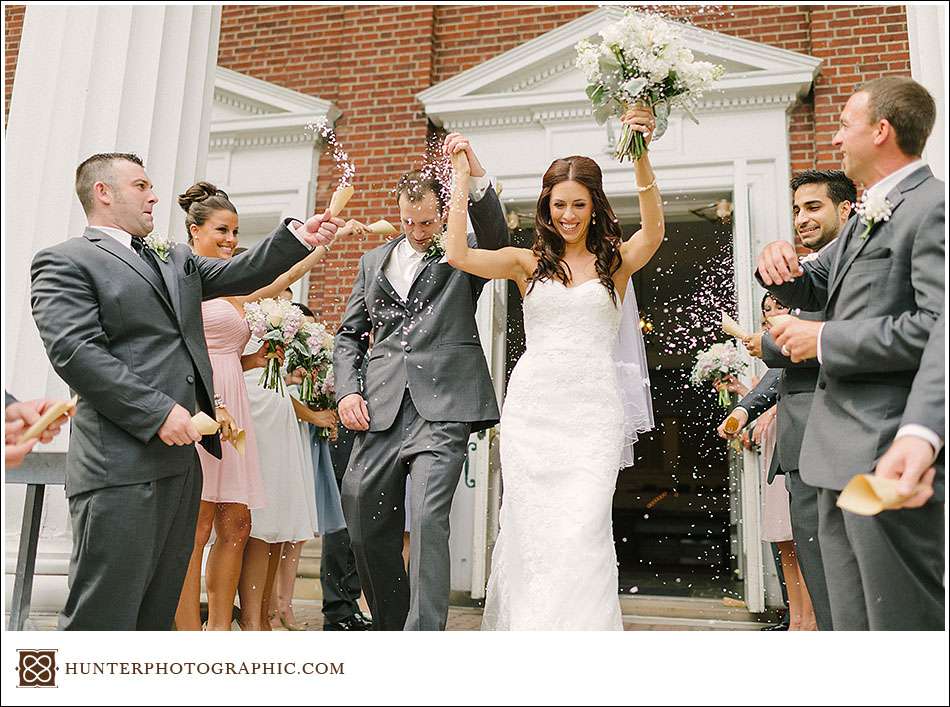 Biodegradable confetti flew as they exited the wedding ceremony. A confetti fight might have broken out!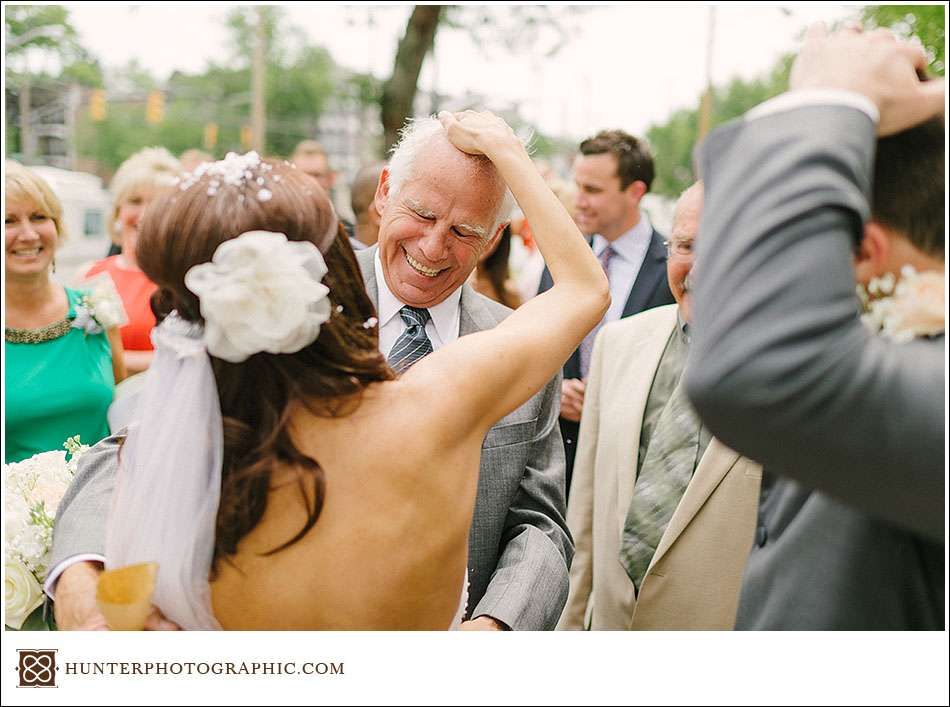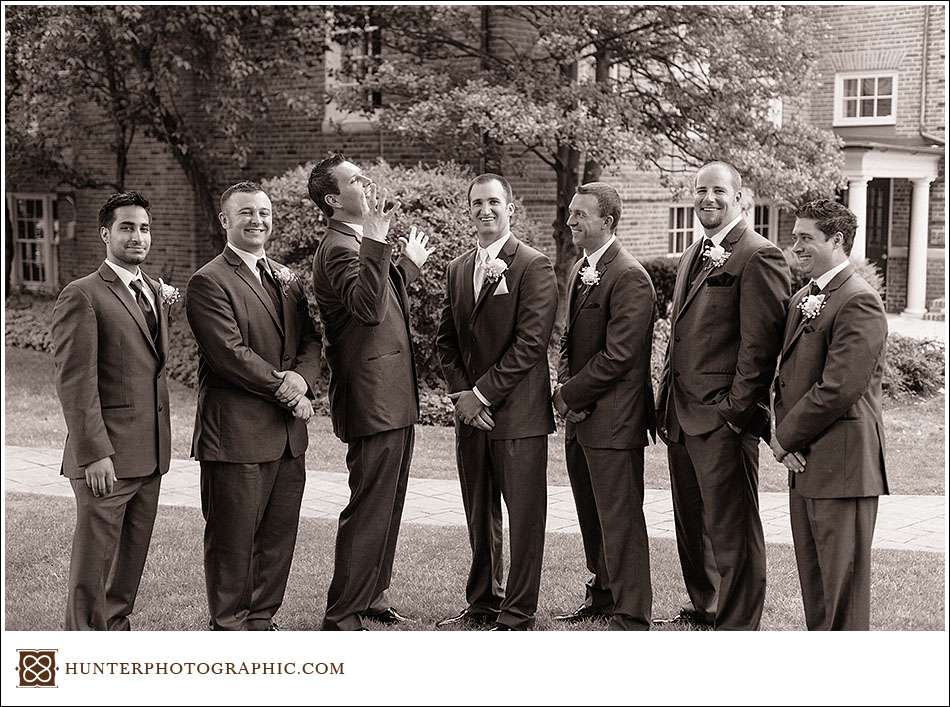 Formals can be fun! Above – my favorite groomsman keeping everyone laughing!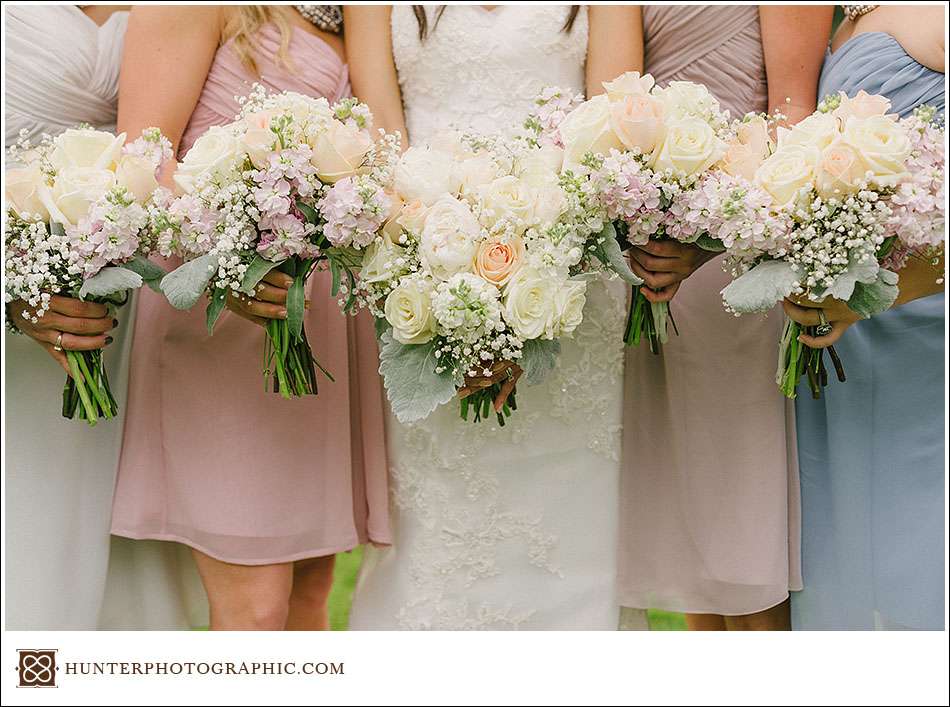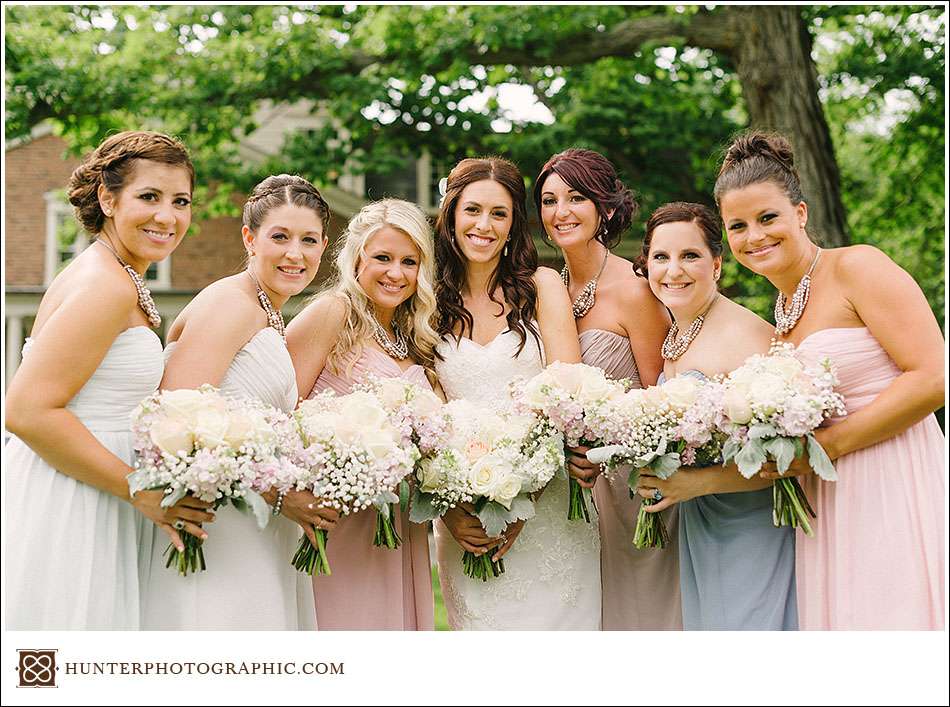 The beautiful ladies on the front lawn of the Club.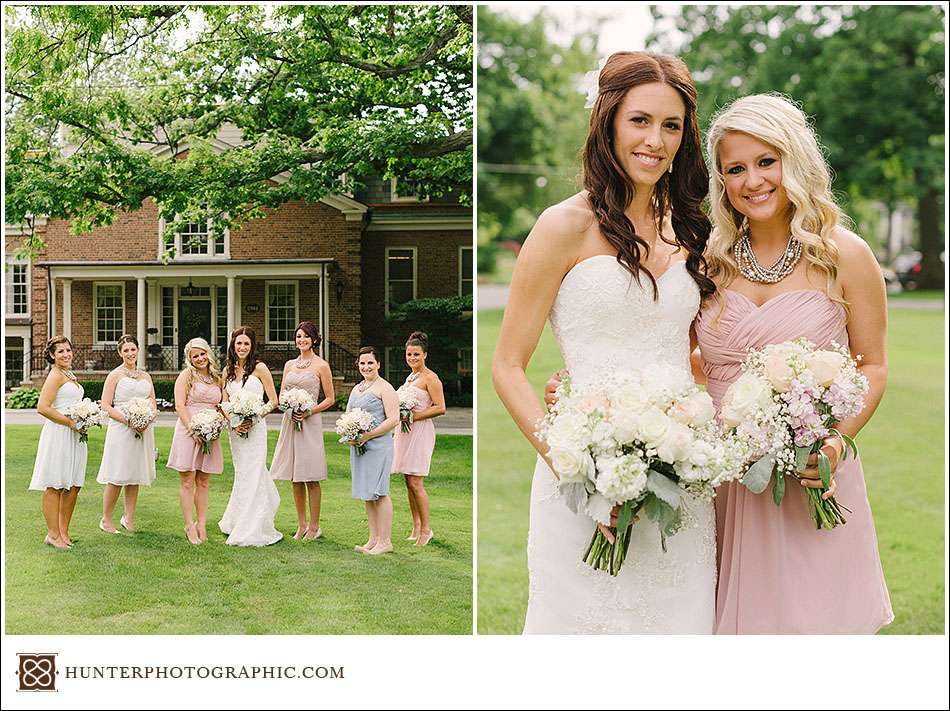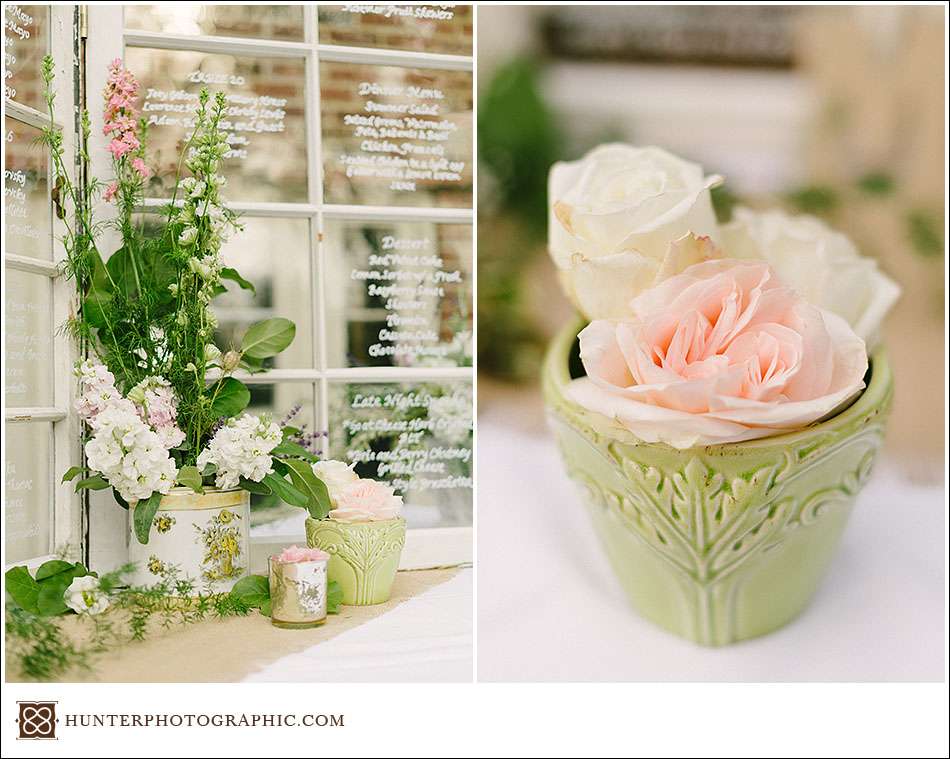 Danielle's details had a distinct vintage wedding flare. I love the menu and seating chart written out on an old window pane. And everything was personal – a close friend's homemade lemon sorbet was served after dinner.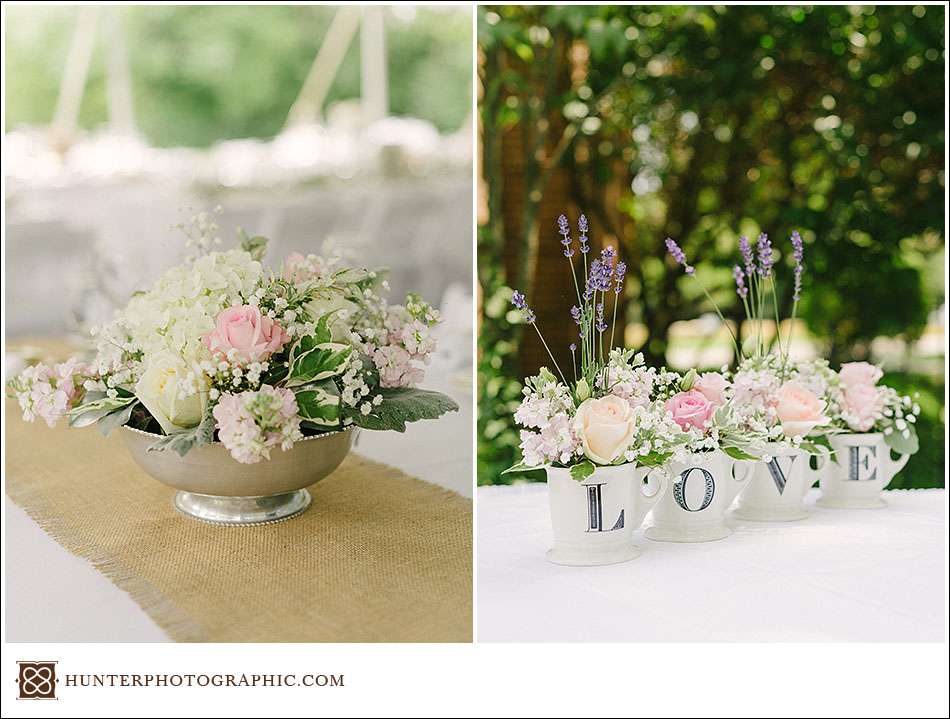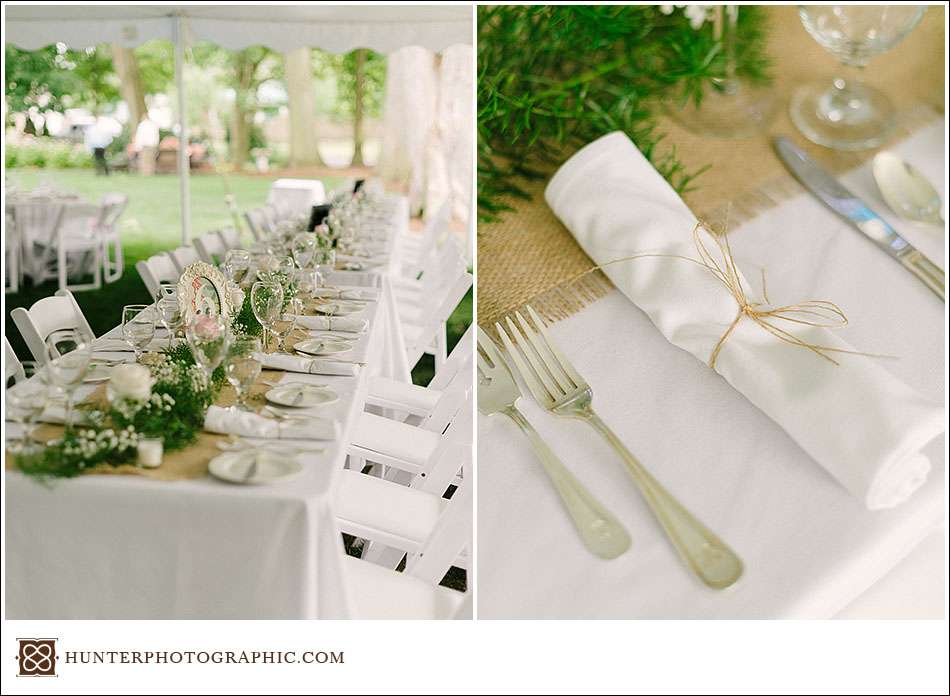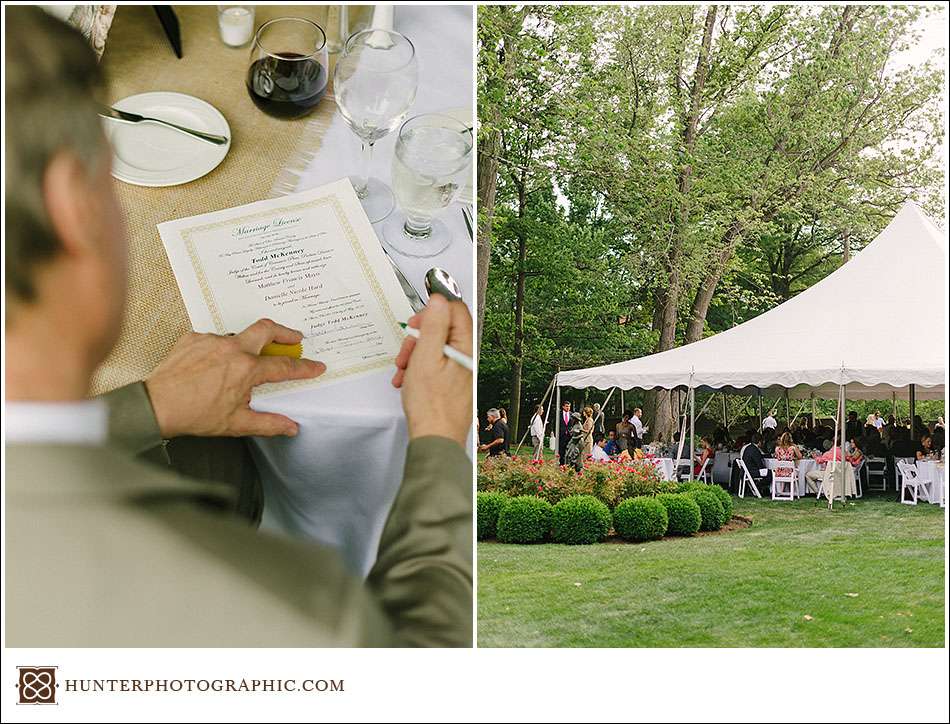 Above – some paperwork to be done. Below – a smoke on the patio to end the dinner.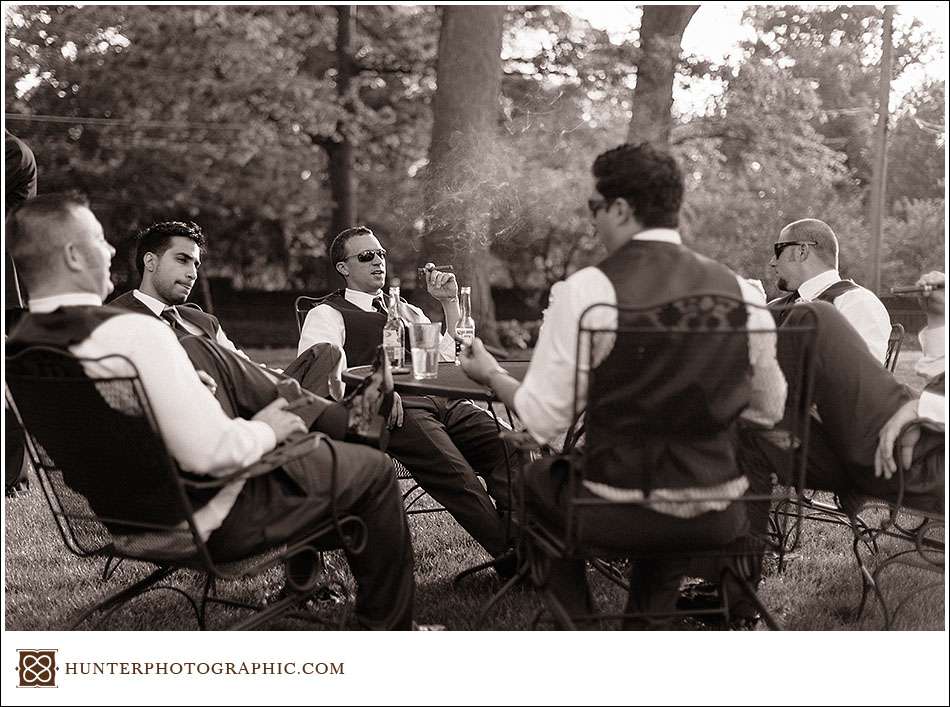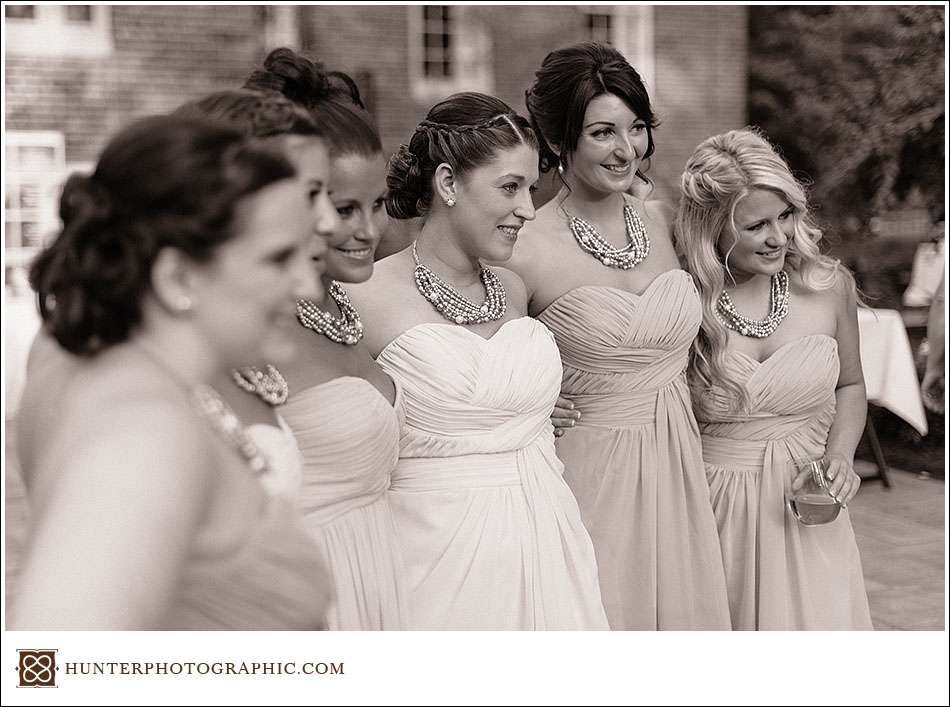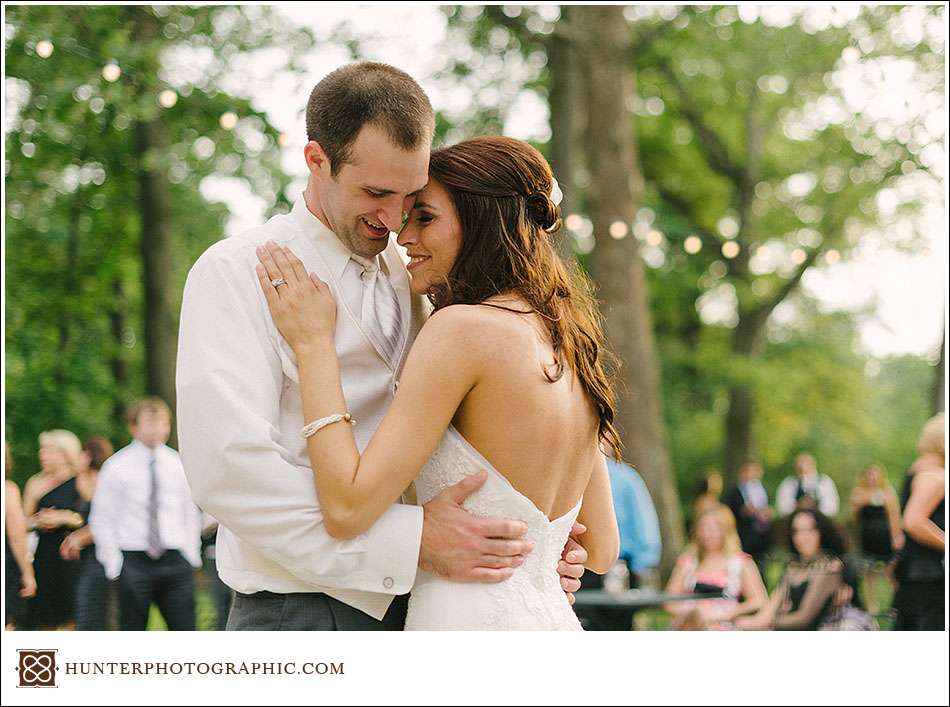 Danielle and Matt's sunset first dance above, and a few portraits in the neighborhood below.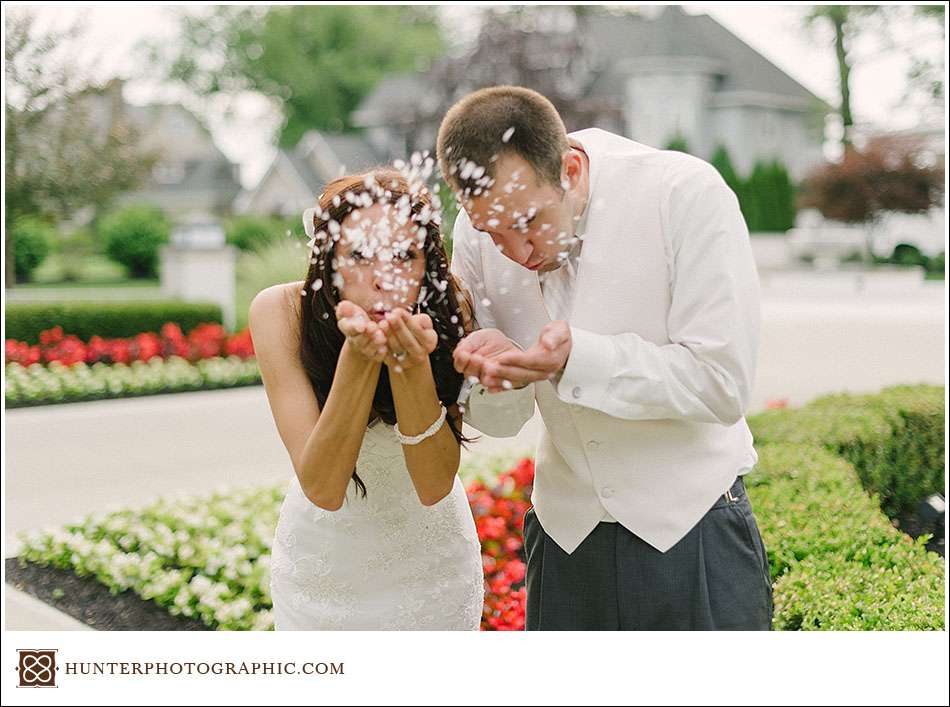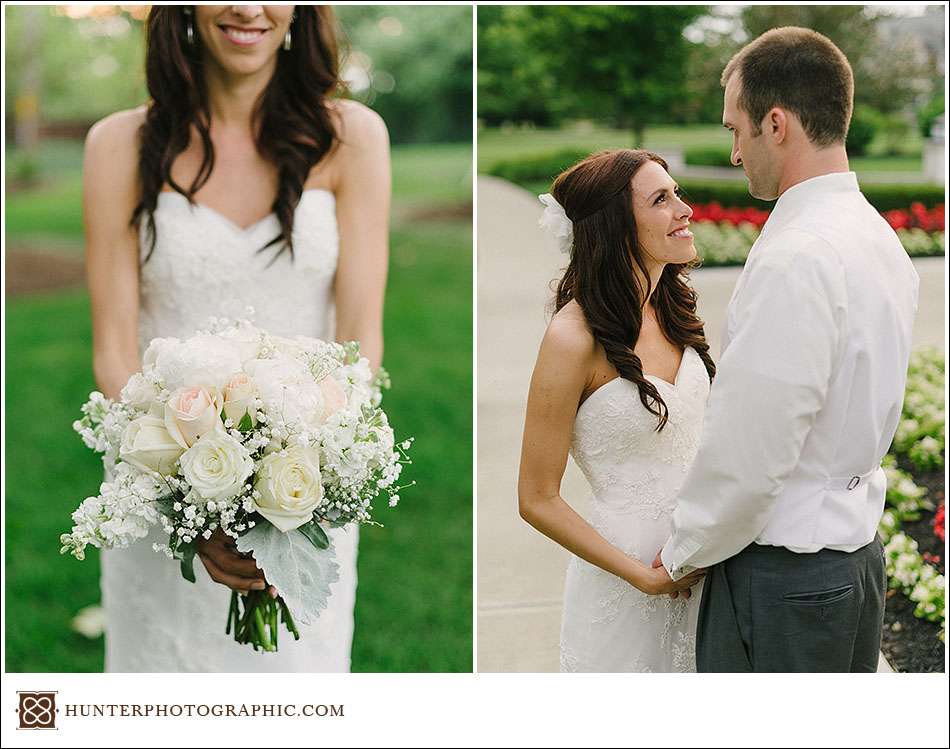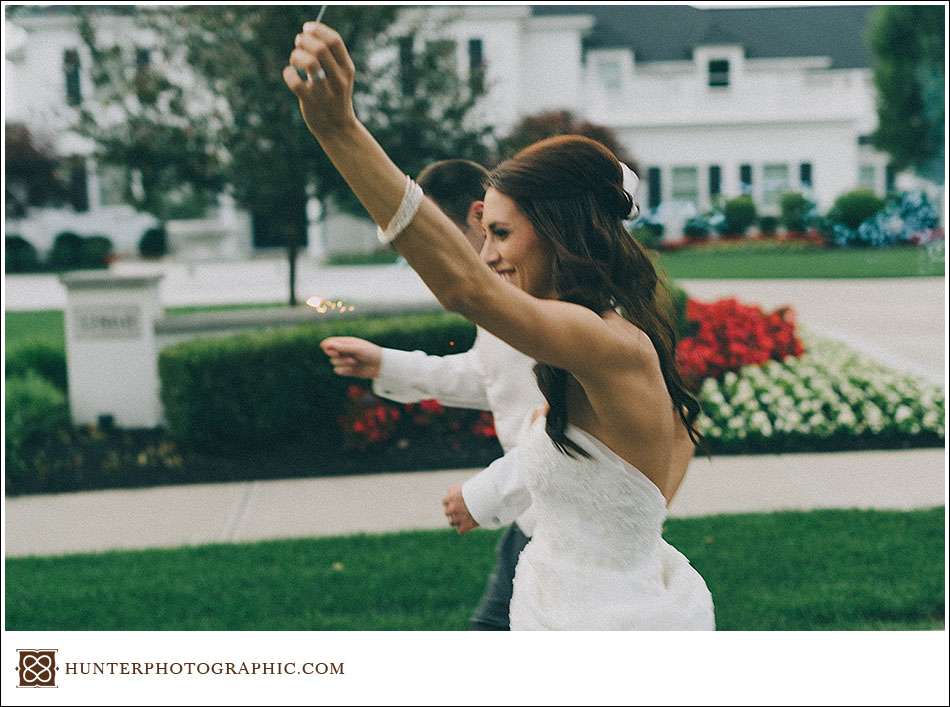 Above – running through the neighborhood with sparklers, just for fun. Below – let the party begin!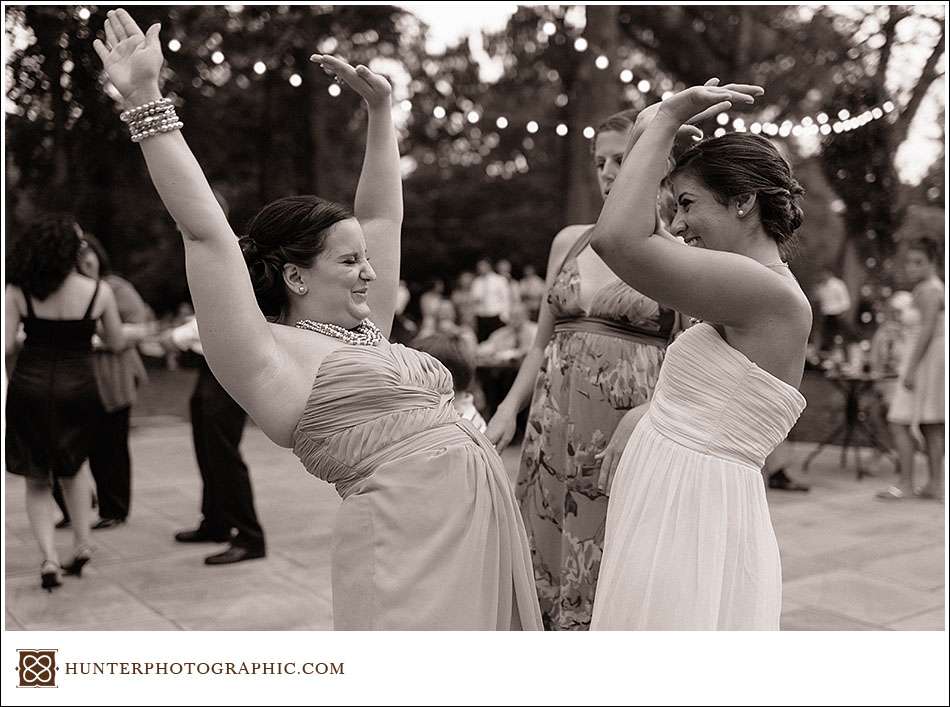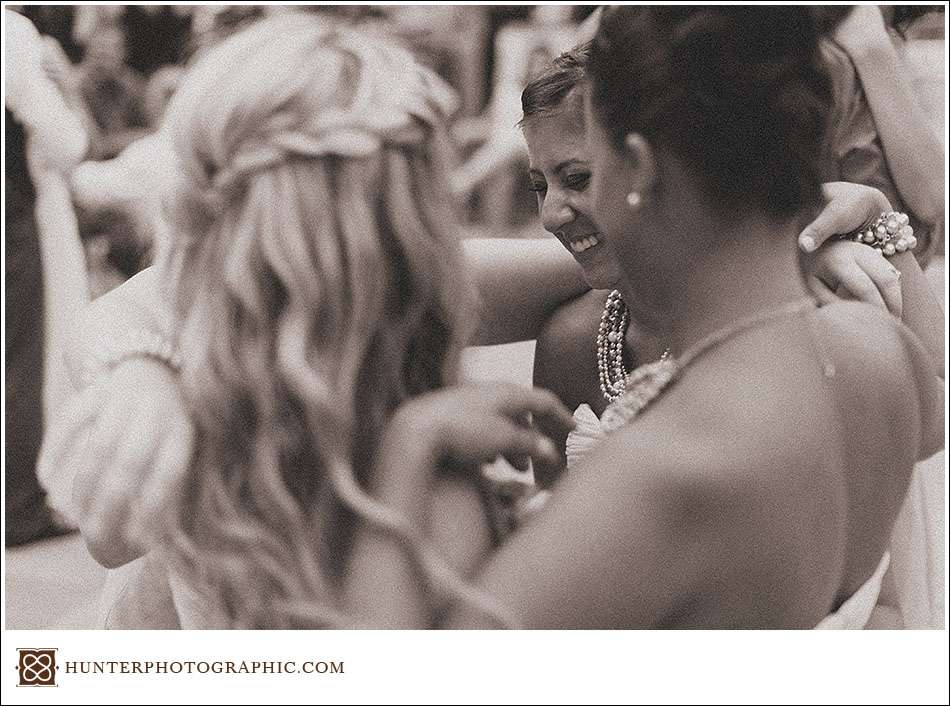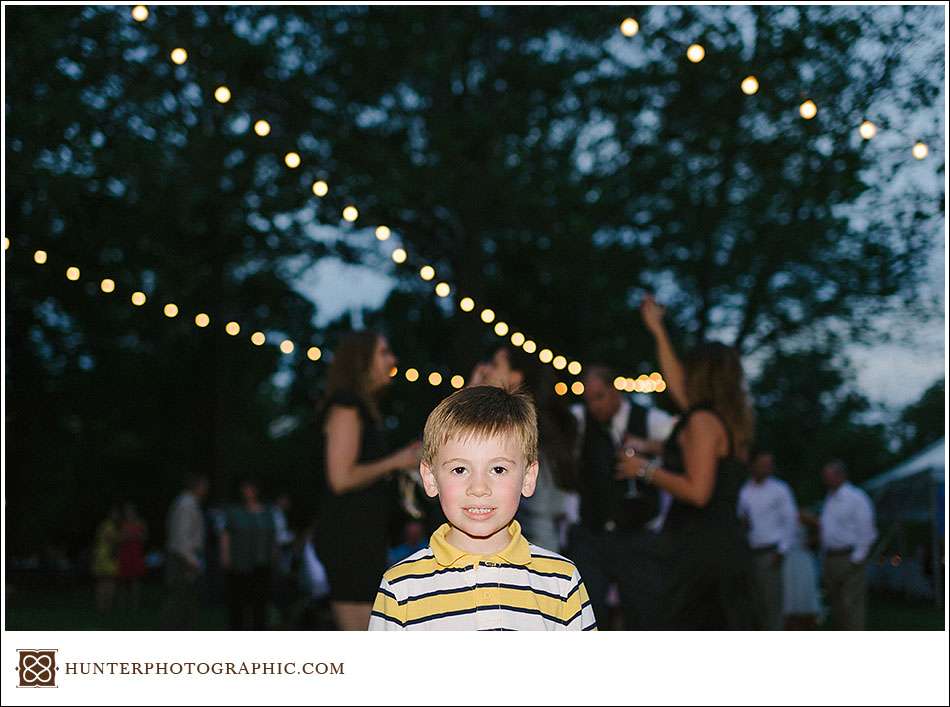 OK – this last one is kinda special. It violates nearly every compositional rule. Their are weird lines, the subject is centered, the frame is not filled, and it's lit with direct flash. I still love it though. He wanted a photo and jumped into the frame. Definitely a personal favorite, even if no one else likes it. That's all for today. Thanks for stopping by.