For some crazy reason, we volunteered to host Thanksgiving for the first time at our house this year. While I certainly love having family around, I needed to get out of the house by Sunday. Thankfully, I had something fun to look forward to. Tara and Brian were in town to visit with family and we decided to schedule their engagement session as well. Their dog joined in, which is always something I welcome. Tara and Brian didn't have a special location in mind, so we chose some beautiful favorites of mine.
We met over in the University Circle area and spent some time with their gorgeous yellow lab. At first, their lab was a little skeptical of me, as you'll  see below. But I think he just wanted to be the center of attention. Don't all dogs? Our lovely Monty always wants to be the meat in the sandwich.
The weather could not have been better for the session. It was unseasonably warm and we had a thin layer of cloud cover. Even better, Tara and Brian are so easy to work with. They clearly have fun together and the afternoon seemed to just breeze by. Without a doubt I am looking forward to their wedding this summer. They have an amazing location selected and I think their wedding will be one of the best all year. Really excited!
Below are just a few of my favorite photos from the session -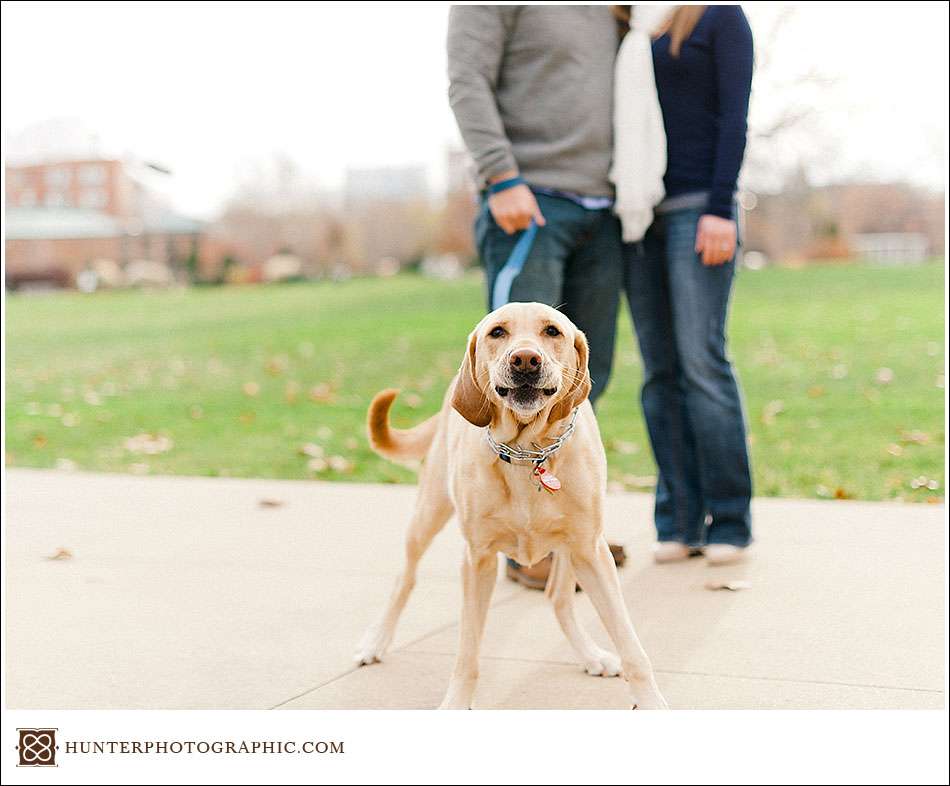 Photos of dogs in mid-bark or mid-shake always crack me up. They move in such mysterious ways!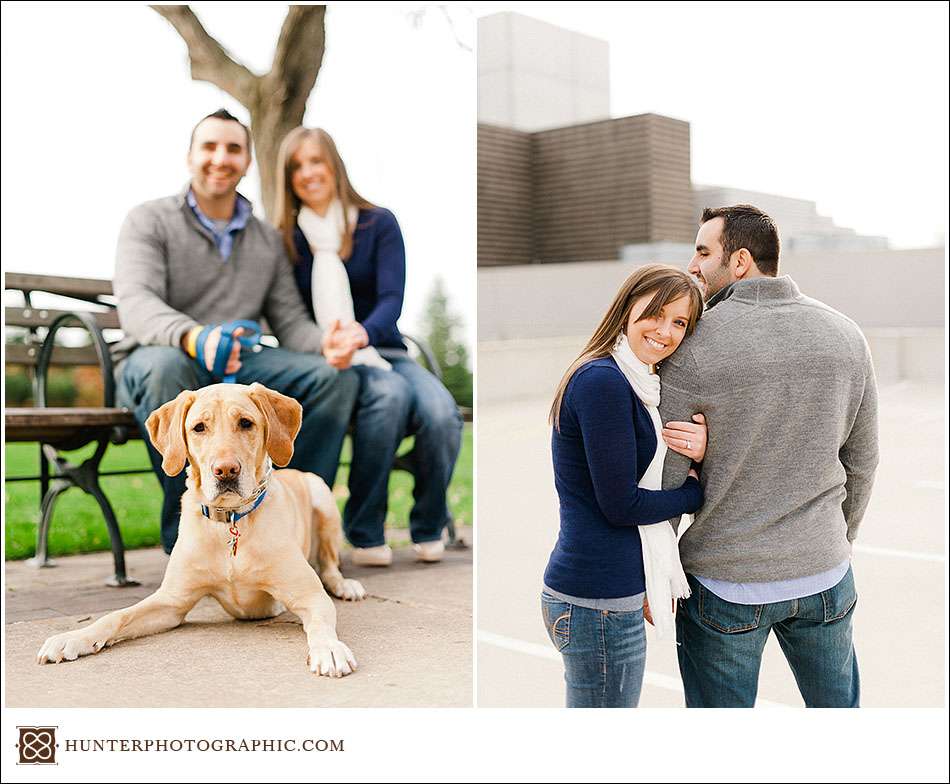 See – such a sweet dog.! Tara's even sweeter. She simply looks so beautiful in the photo above and below. I can see why Brian lovers her so.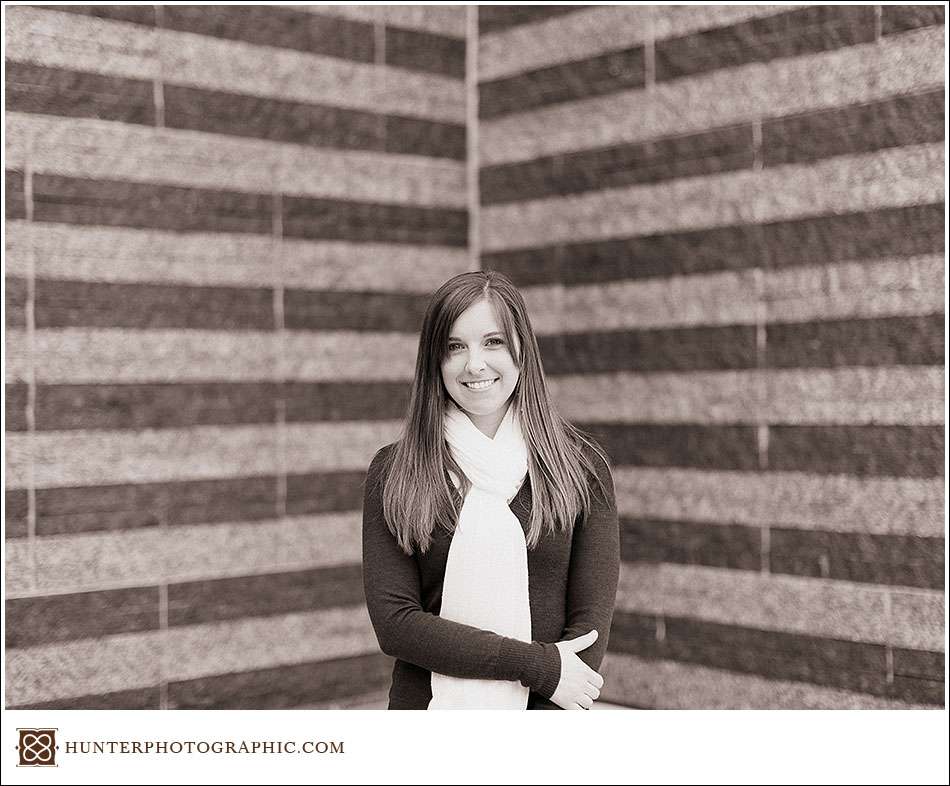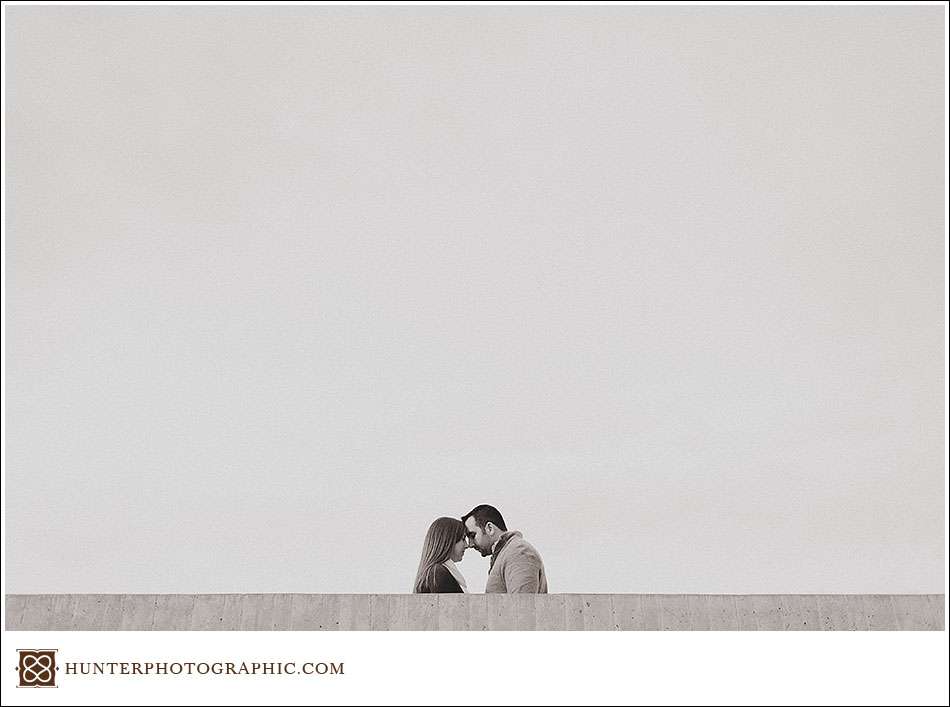 I love the sparse photo above. It really helps to contribute to the quite moment shared between Tara and Brian.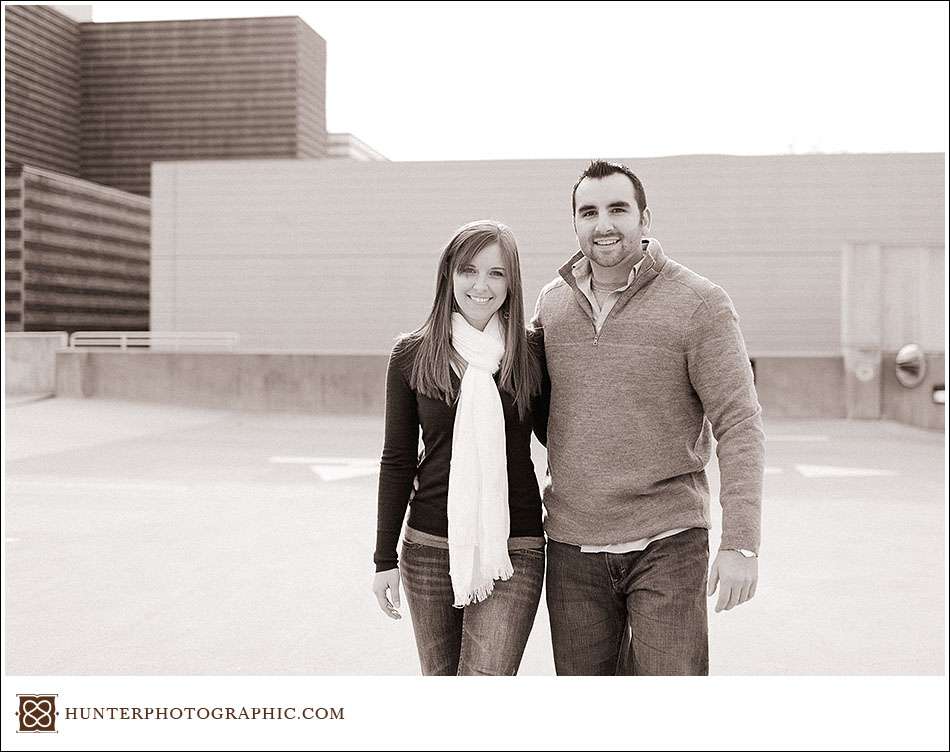 The sun beaming in from behind us was perfect. It seemed to create the perfect colors and highlights.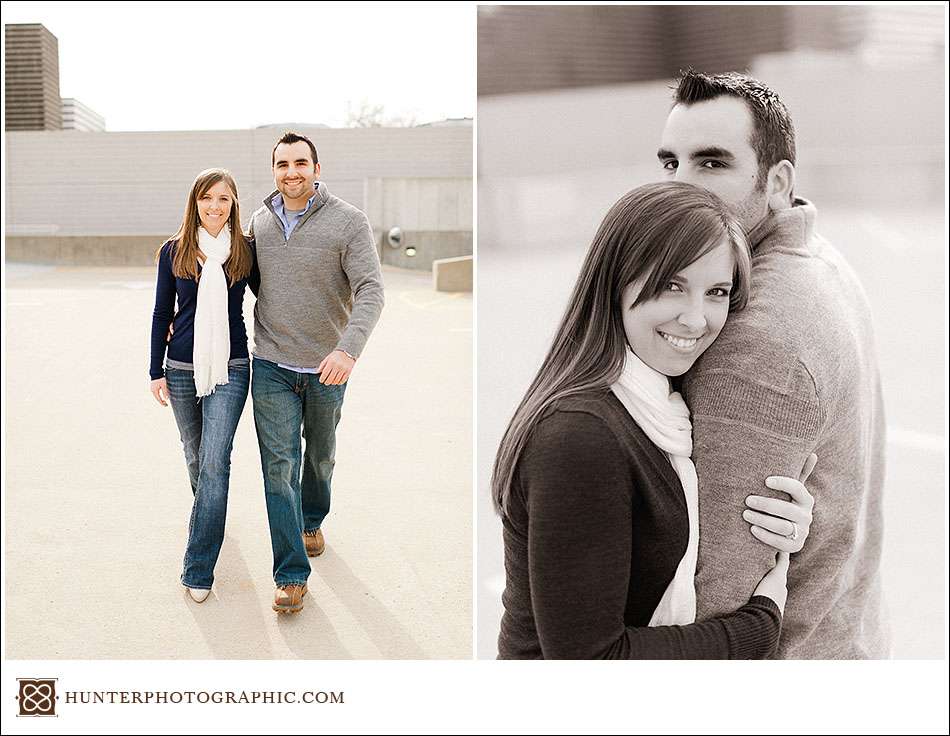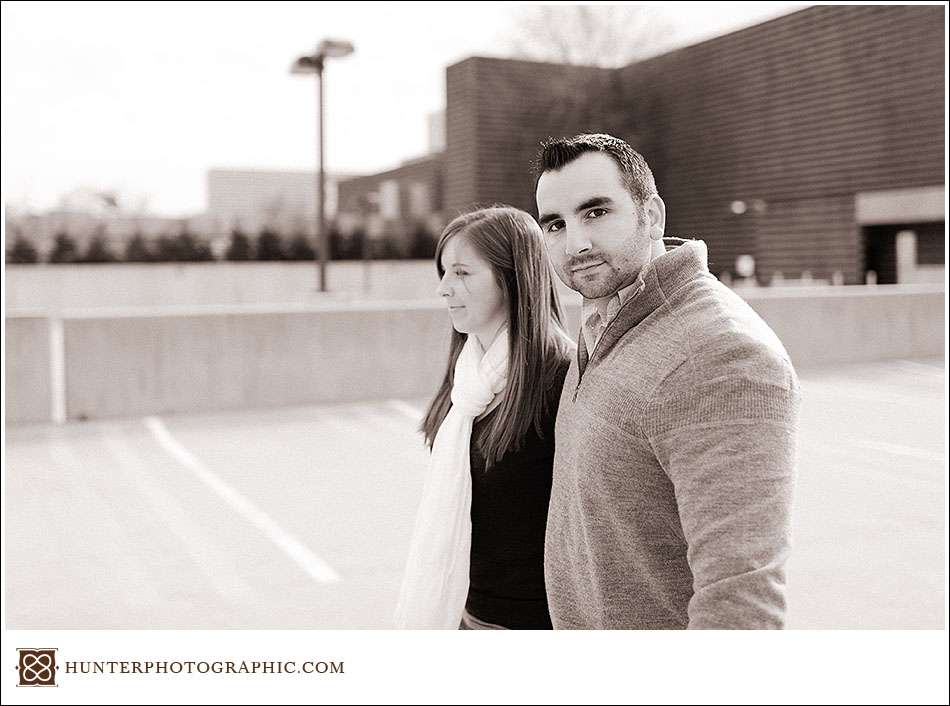 Brian's actually a funny man, but the "serious" photo above is a nice change of pace. Truthfully, we were laughing the entire time.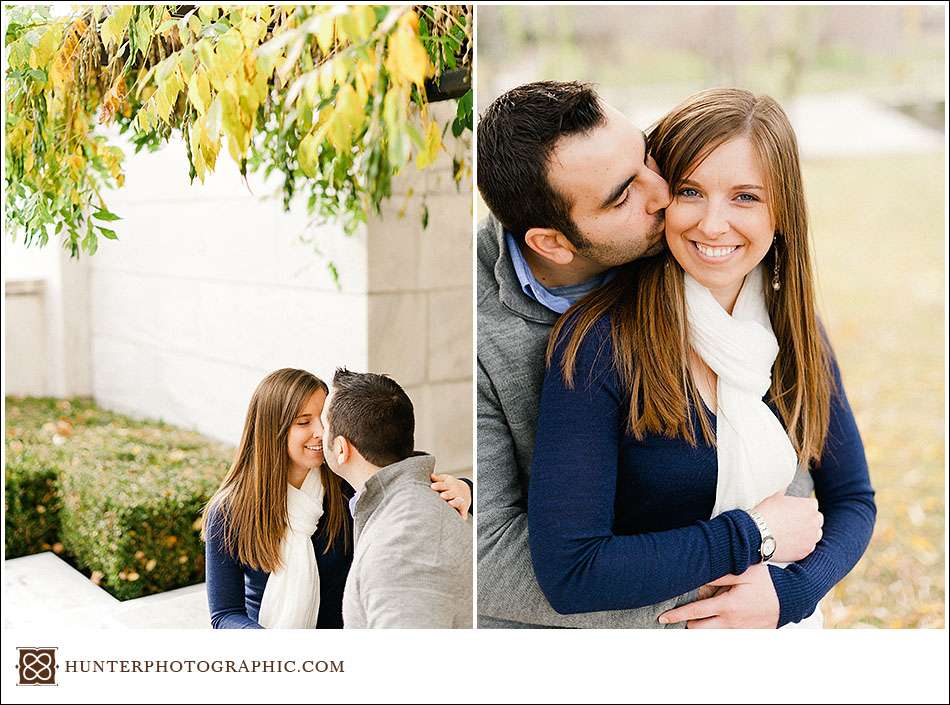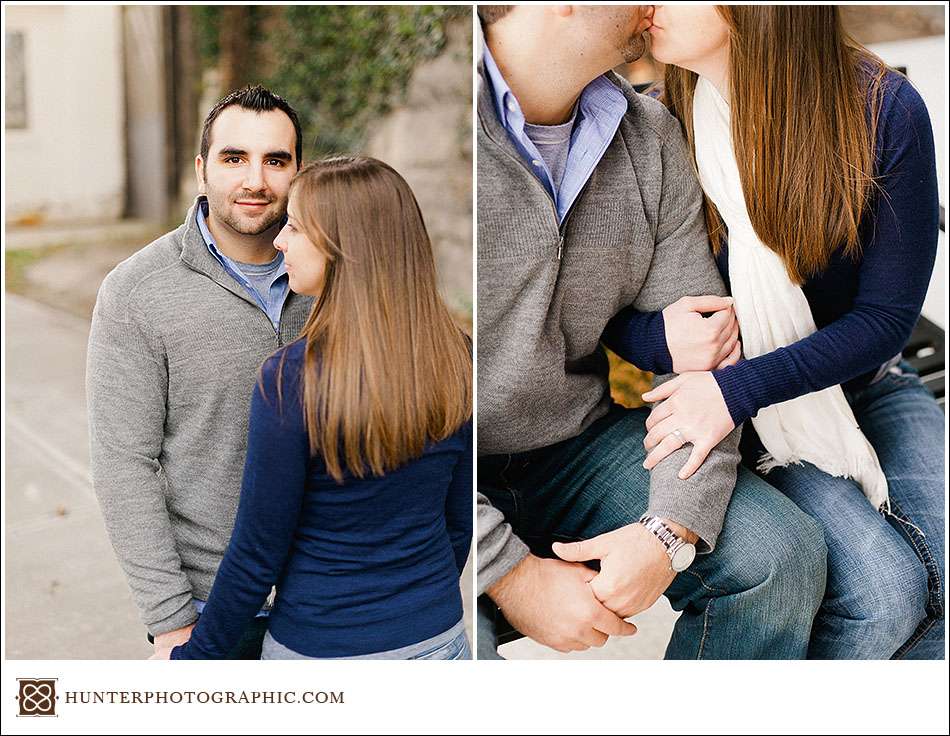 I really love those last two photos, especially the detail of Tara and Brian's arms folded together. That's all for today. We will have lots more soon. Until then, you can keep up with our current work on Facebook.