We originally met at a Starbuck's in Avon. It was a quiet, fun conversation. From the start you could see that Victoria and Joshua are more than just engaged to each other. They're engaged with each other. Best friends really. They listen to each other and laugh at each other's jokes. They're simply comfortable with each other, and in love.
And they both love furry best friends! We met at their house for their engagement session. Victoria and Joshua were waiting outside with their two dogs. When they first met, each of them already had a furry best friend. Now, they're a 12 legged happy family. At first the dogs were a little shy, so we took it easy. I spent sometime outside and inside getting to know them, and bribing them with treats. Before long, the dogs were warmed up and ready to go. And what personalities they have! They were jumpy, fun and bright during the entire session.
After a little while with the dogs, we headed out on our own. We stopped by a local outdoor mall in Westlake, and then headed to a personal favorite – the beach at Huntington Park in Bay Village. Below are a few favorites from this Sunday evening -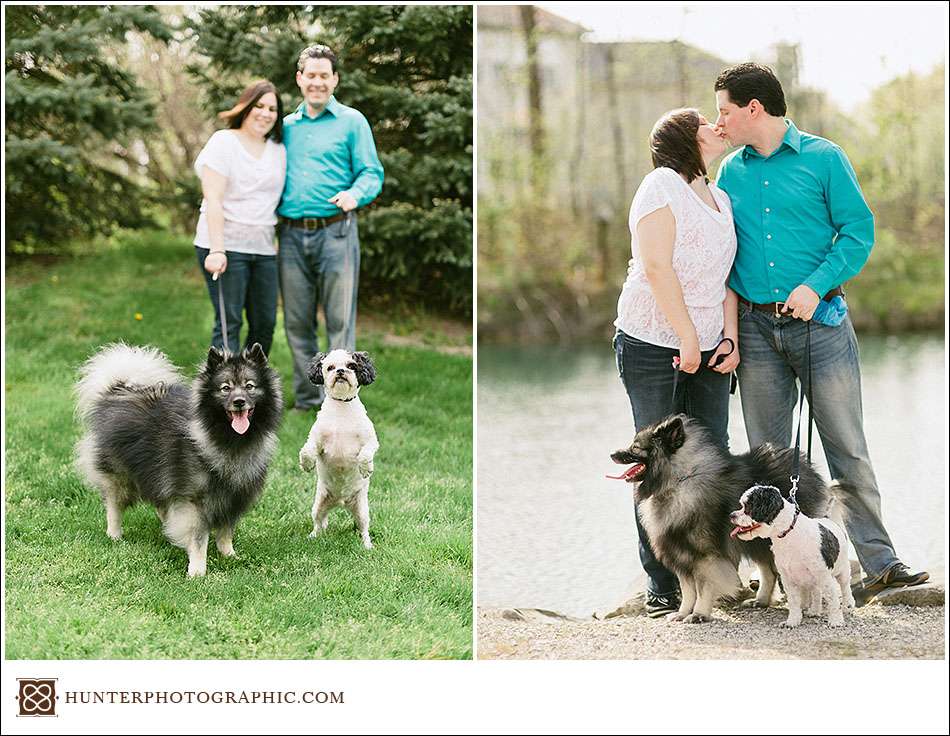 I think dogs know they look best when standing on their hind legs. Below – a great wide shot of a fluffy furry monster.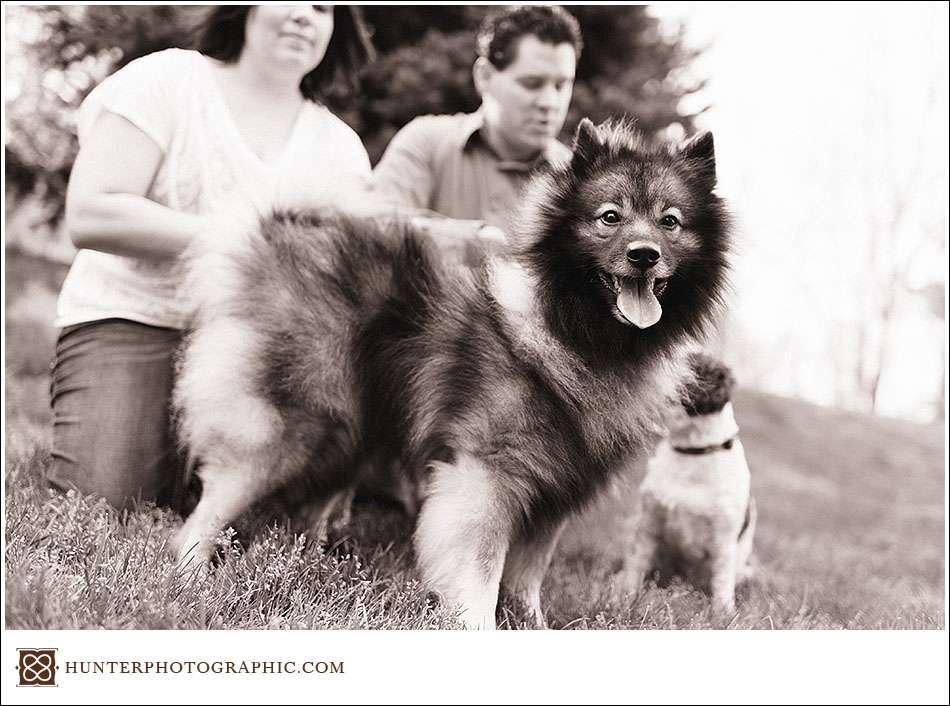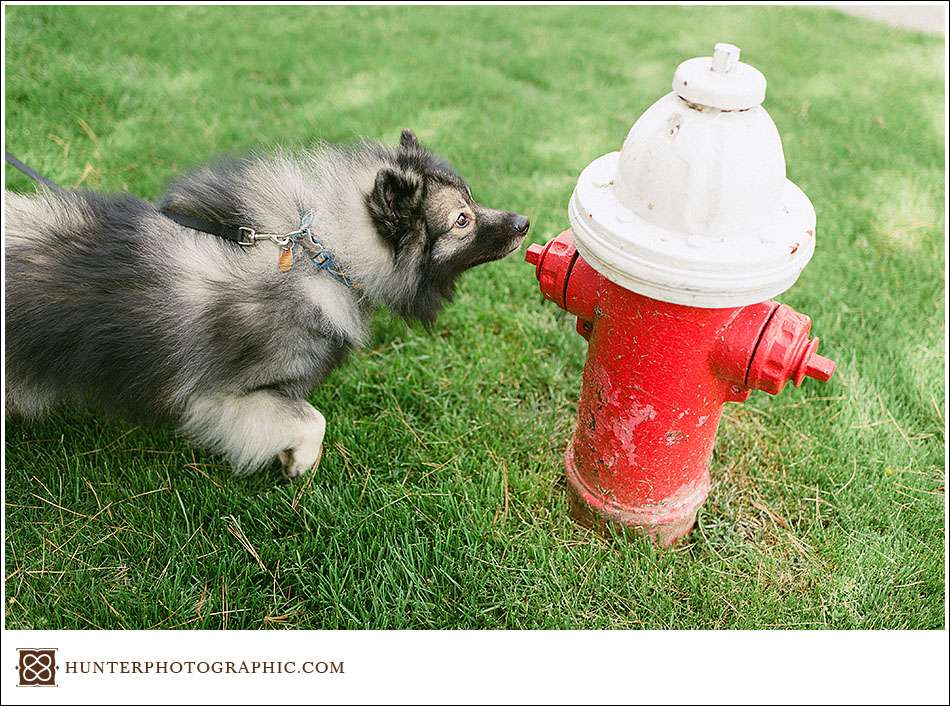 Above – I think the dog was more afraid of the hydrant than the hydrant of the dog. Below, Victoria looks amazing in the late afternoon sun.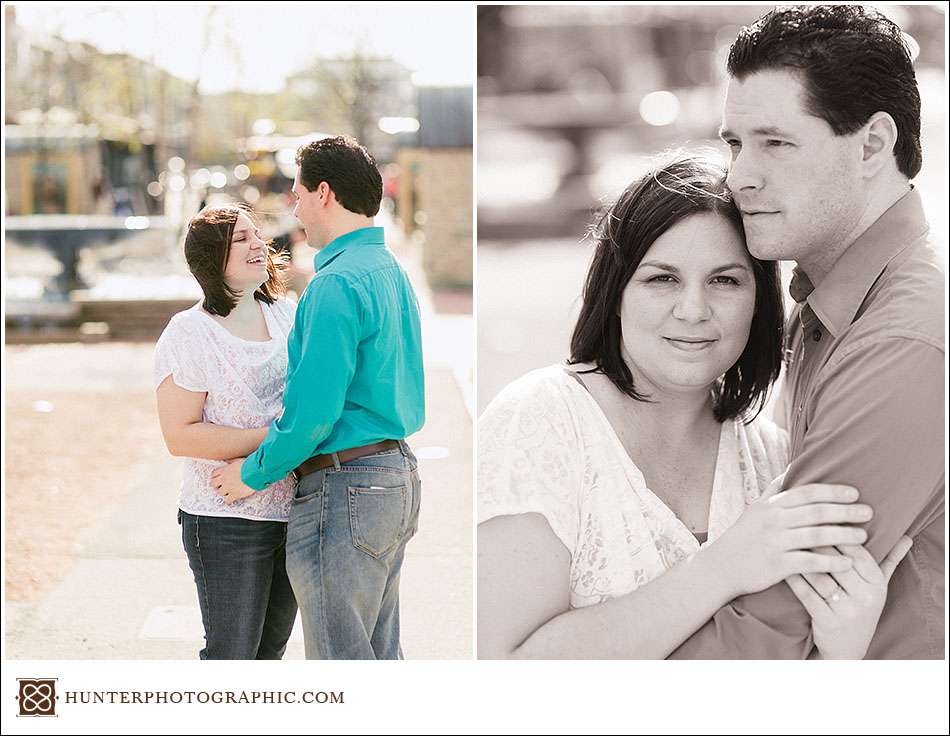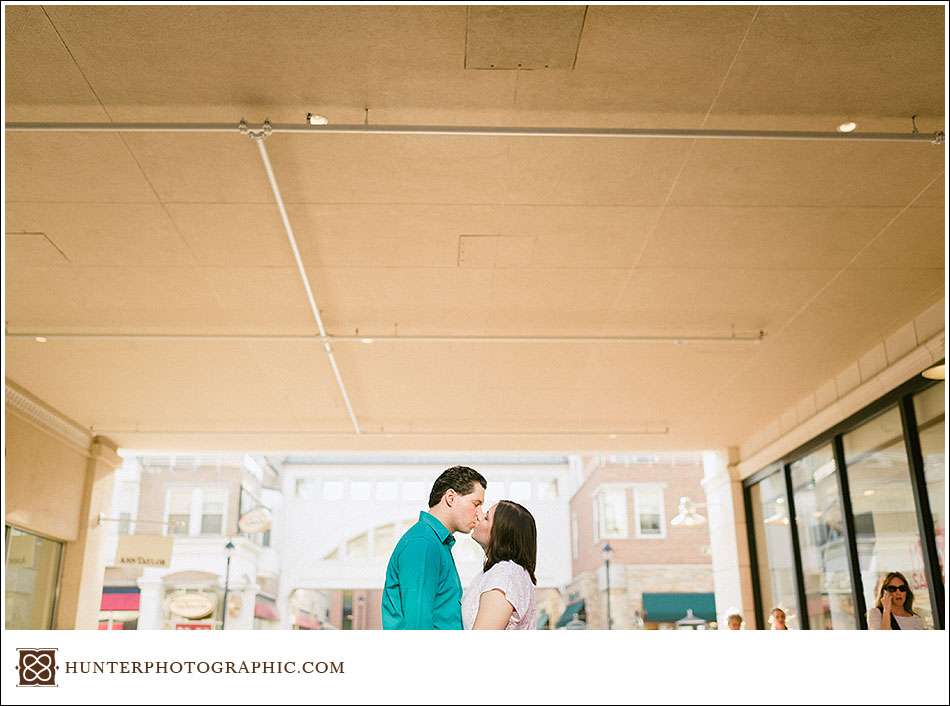 The framing above is one of my favorites. Also a favorite – the oblivious woman talking on a cell phone.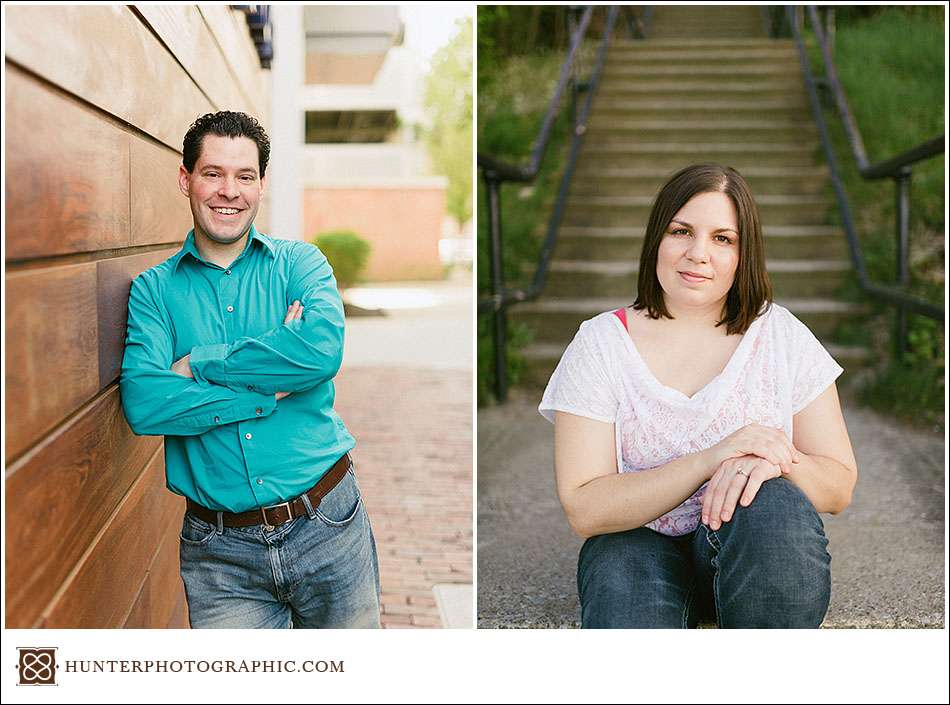 Whenever possible I like to capture individual portraits during engagement sessions. The lines in the above photos make them favorites.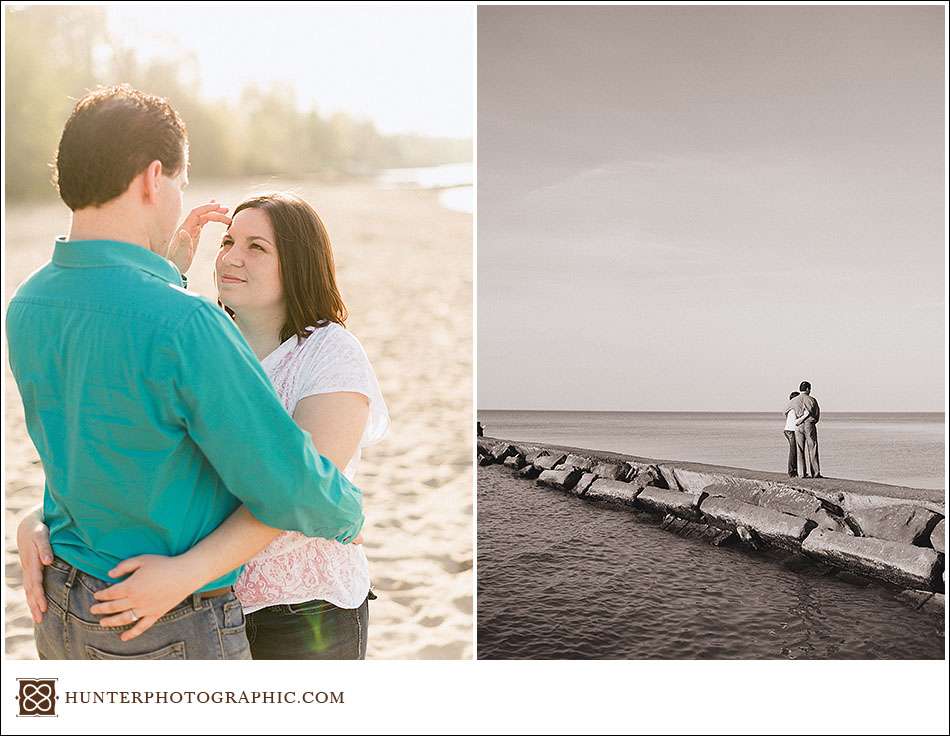 Love the last two, especially the photo on the left. The flare from the low sun is just gorgeous. I also love Victoria's expression. Looking forward, we are already getting excited for Victoria and Joshua's wedding, but that is a story for another day.