The week ahead of their wedding at Westwood Country Club in Rocky River, Lauren and James were finalizing some last details. "What happens if there's rain," Lauren asked. I quickly checked the weather and it was looking better than before. "It looks like we won't have rain until after we're inside," I replied. The forecast had been changing rapidly the week before their wedding. One day the forecast called for all rain, the next it was all clear.
By the day of Lauren and James' wedding, the forecast was called for 100% awesome. Making the day even better were the locations and their friends. Lauren and James smartly chose to simplify the wedding schedule by also doing the portraits at Westwood Country Club. The day started with a private first look between Lauren and James. Just moments before the first look, James read a letter from Lauren, which got the emotions and tears started. After the emotional first look, we stepped out on the the golf course The bridal party portraits. I love the royal blue bridesmaids dresses and how they matched Lauren's shoes. The groomsmen also looked so sharp in their gray tuxes.
The entire bridal party was amazing, starting with James' father as best man. The ladies were also lovely. Each one was attentive to Lauren and so engaged in the ceremony. I love that Lauren and James privately shared communion during the ceremony.  I also love that the aisle way was lined with candles. And the confetti-filled send off of the couple from the ceremony was so much fun! Kicking the evening off was a wonderful cocktail hour on the patio under the setting sun.
Towards the end of the night, we even had a moment to sneak outside the club for just a few photos at sunset. It was the perfect cap to an amazing day. Below are just a few highlights to enjoy –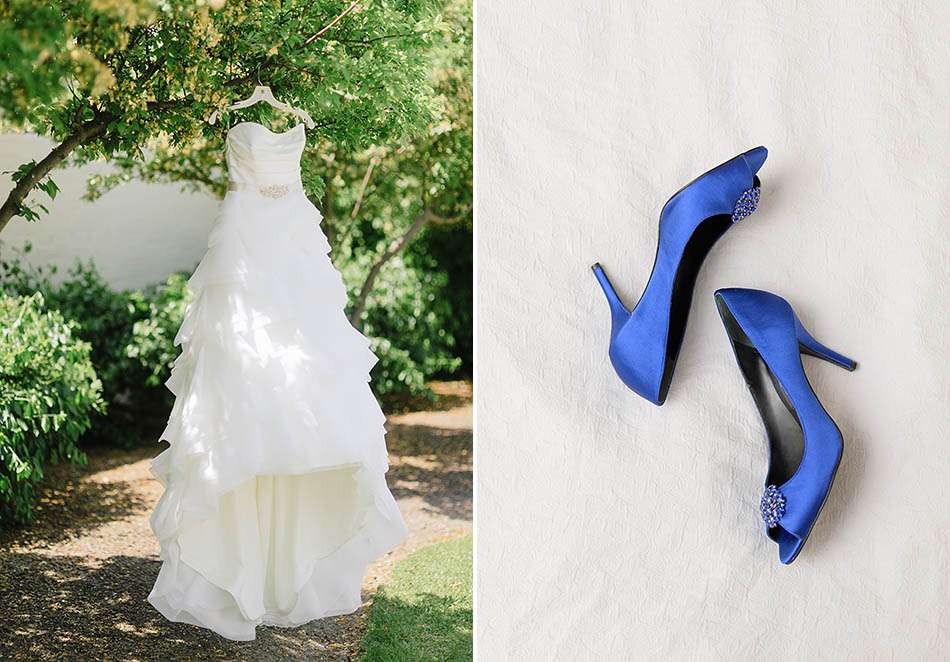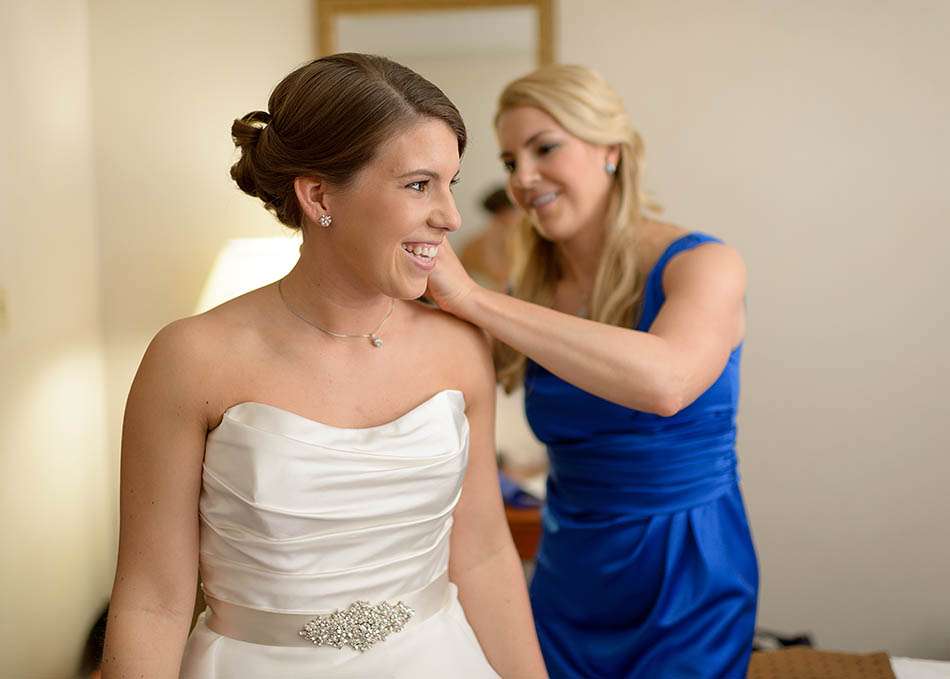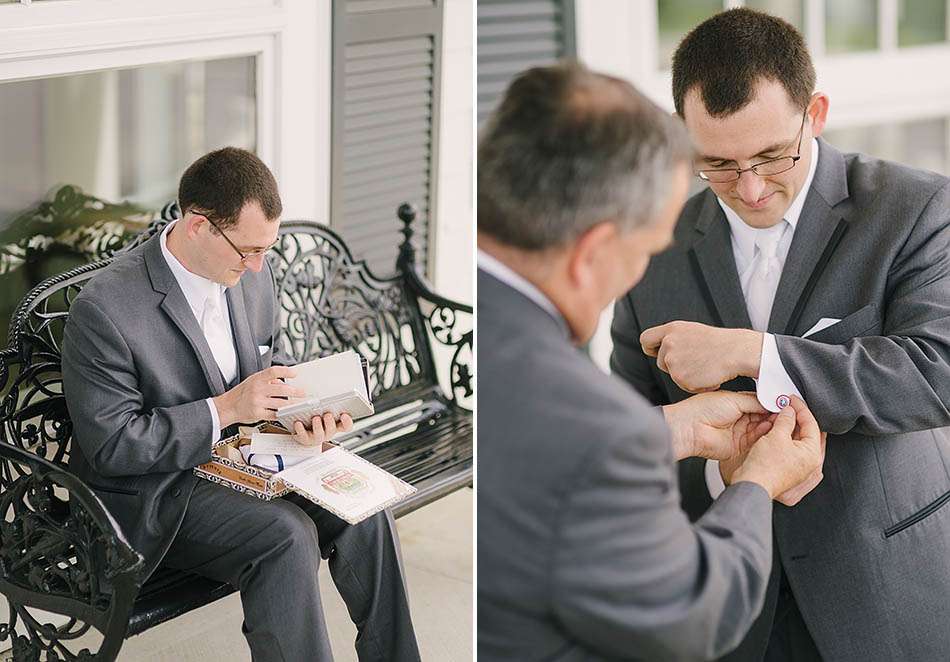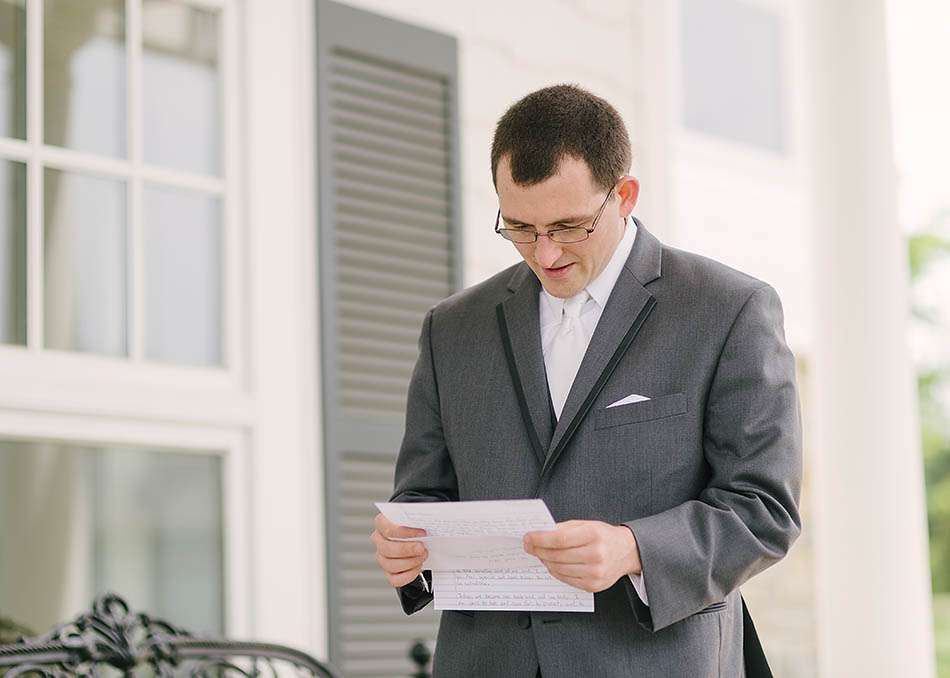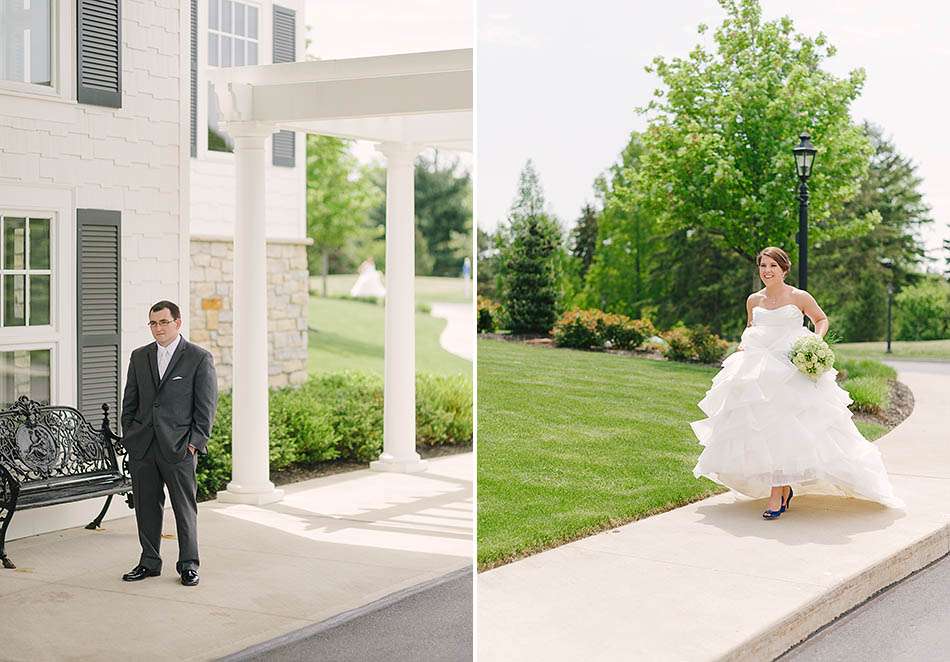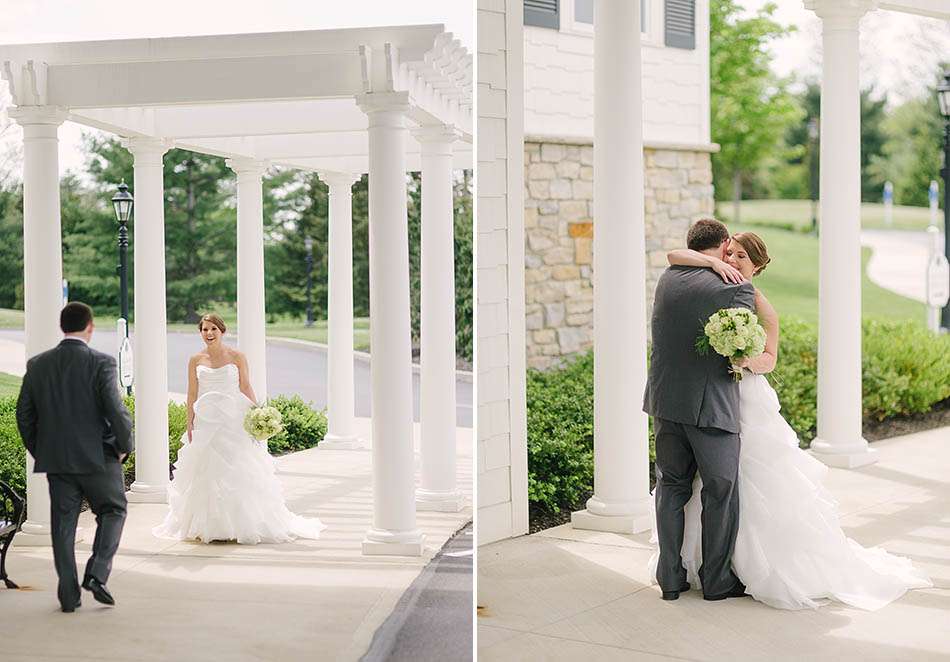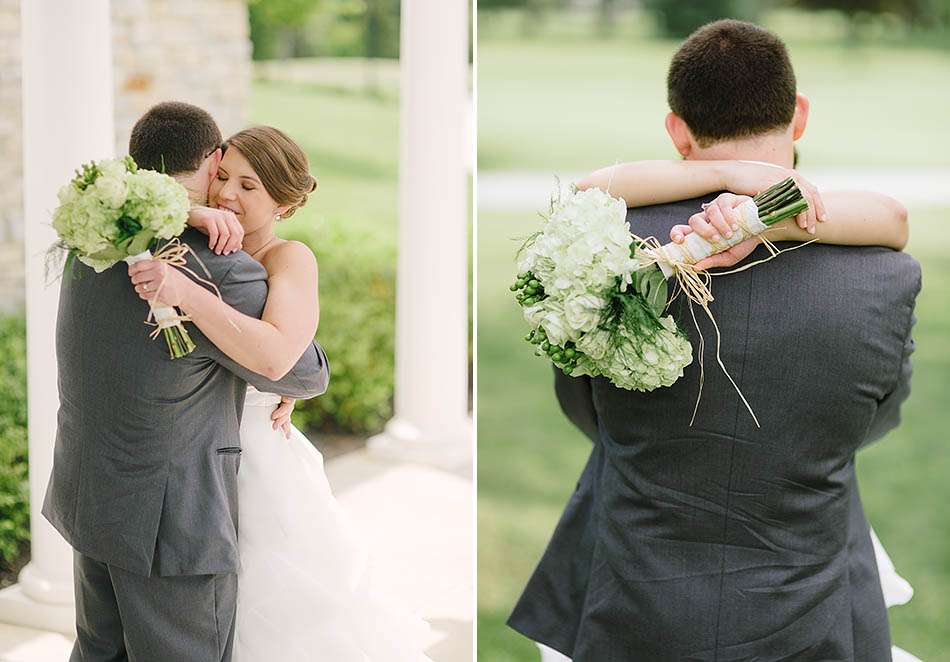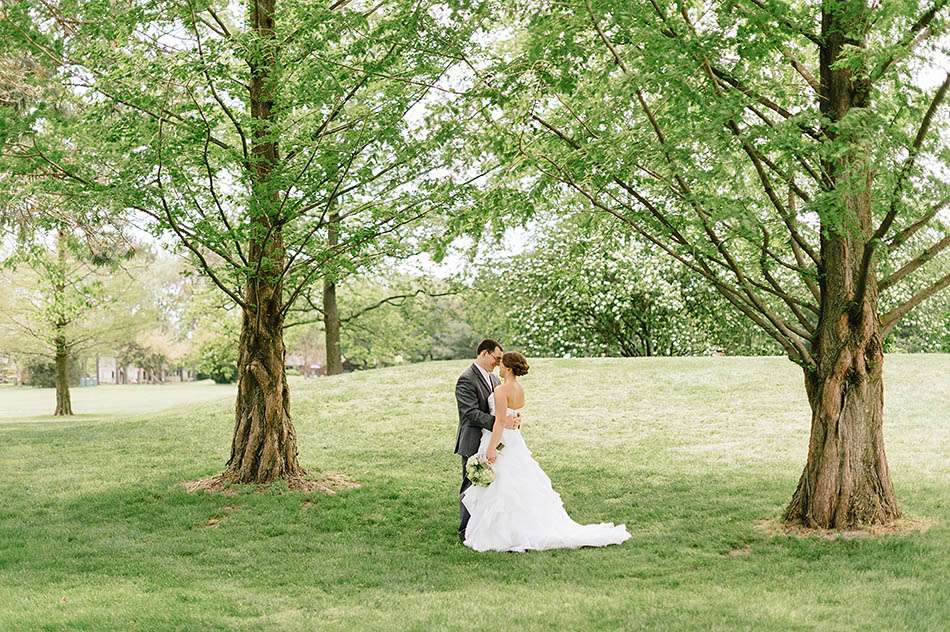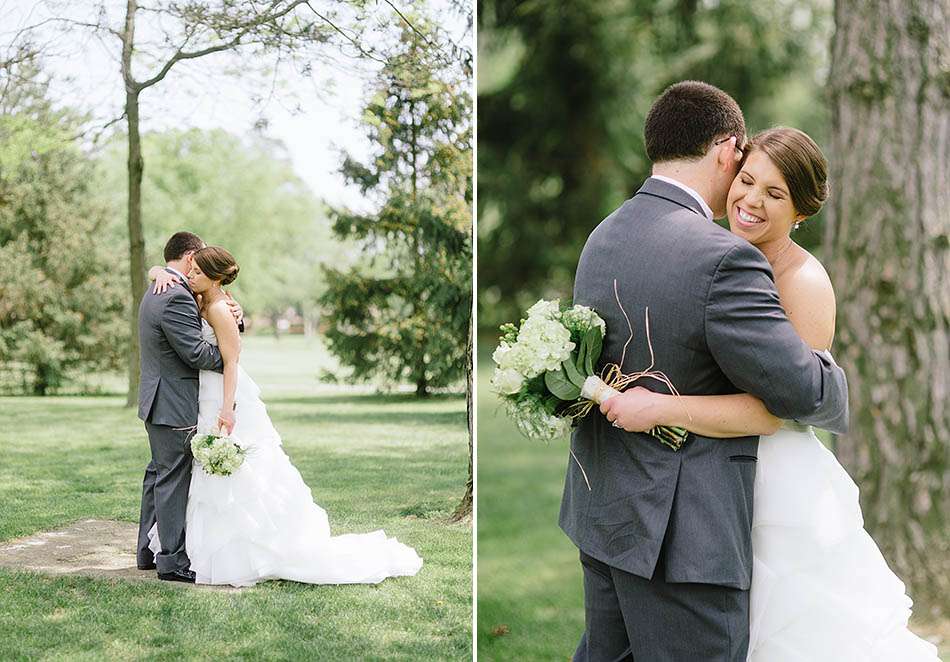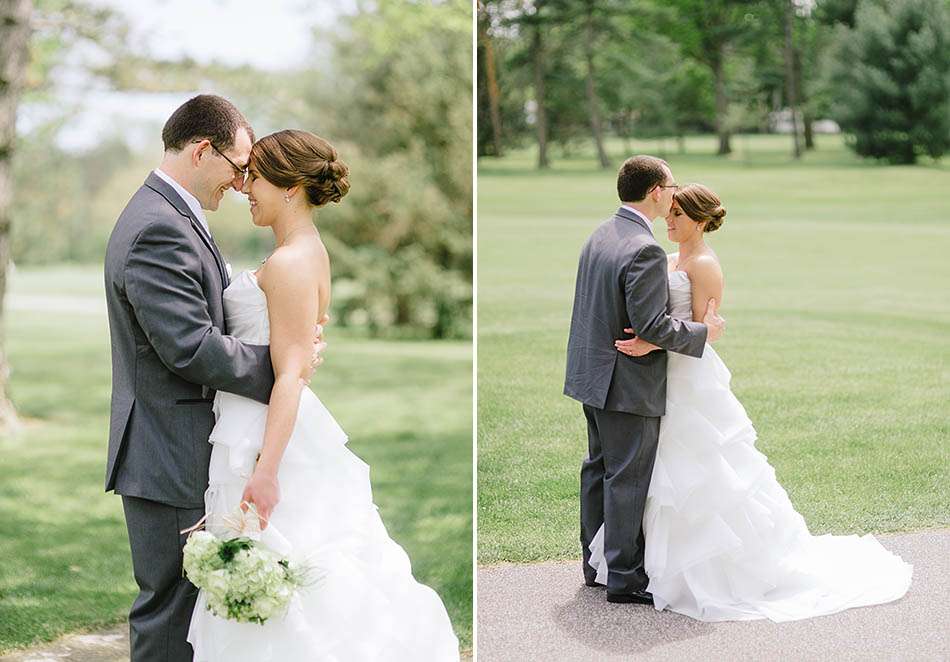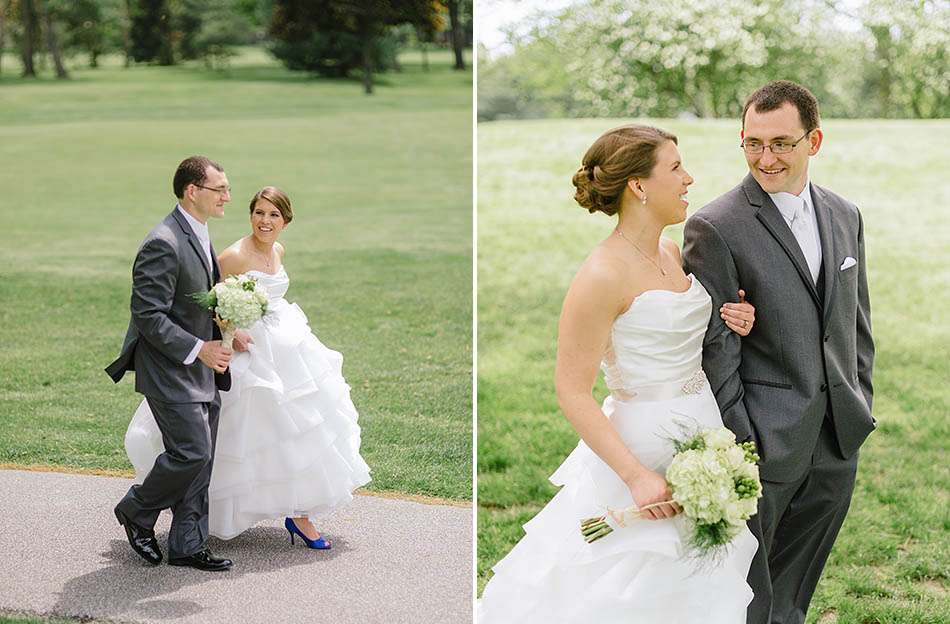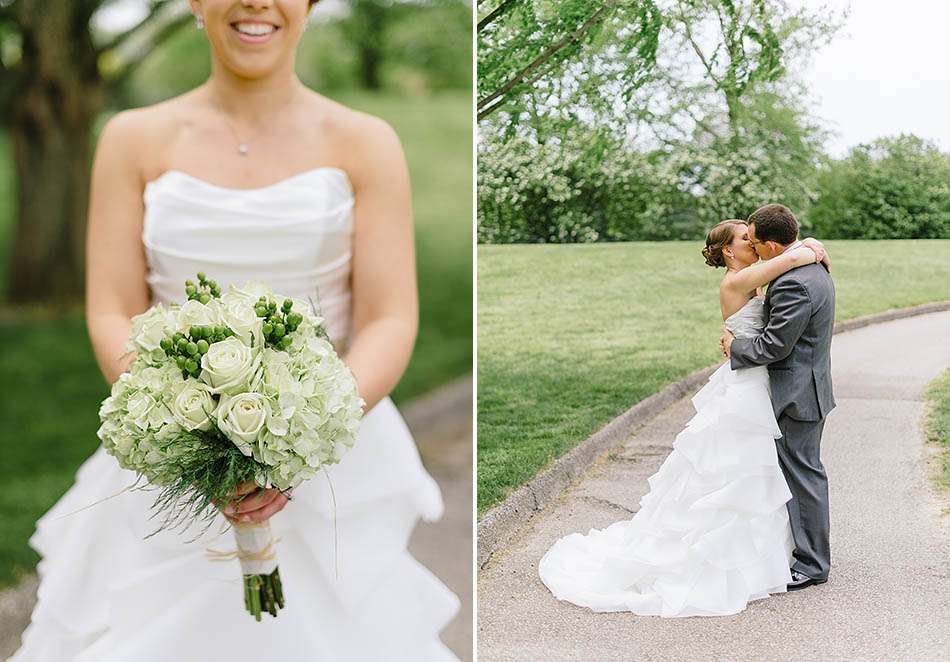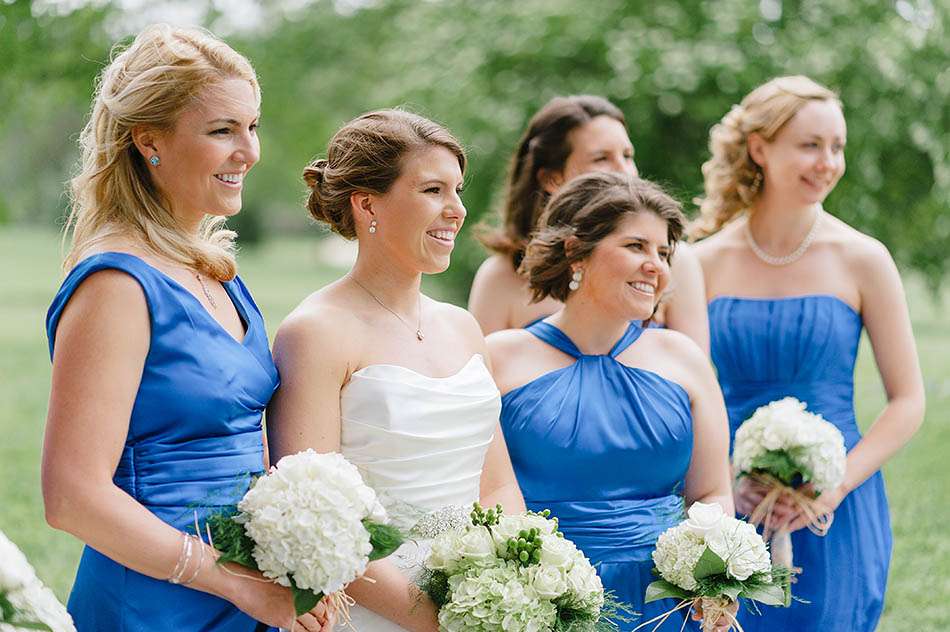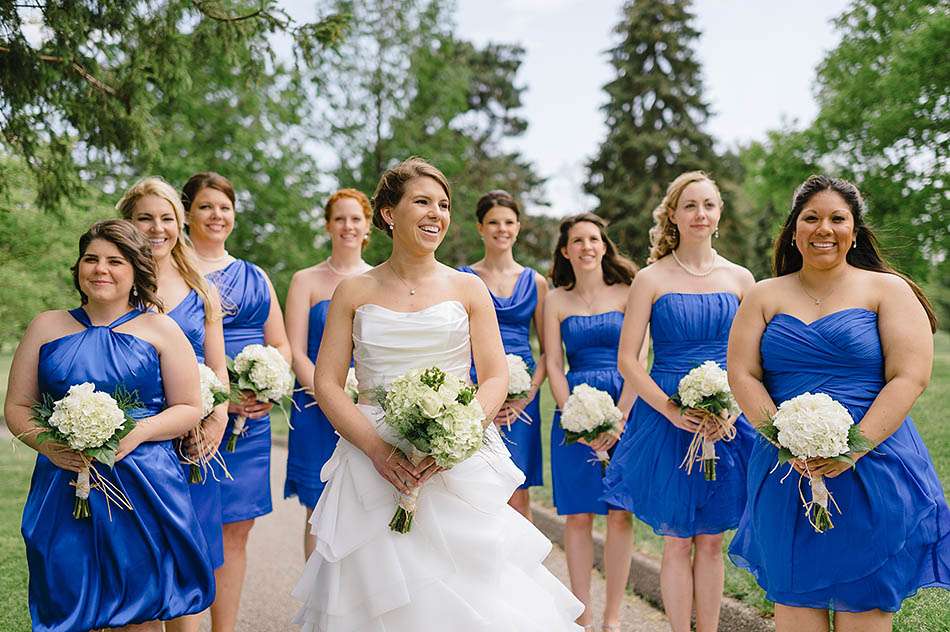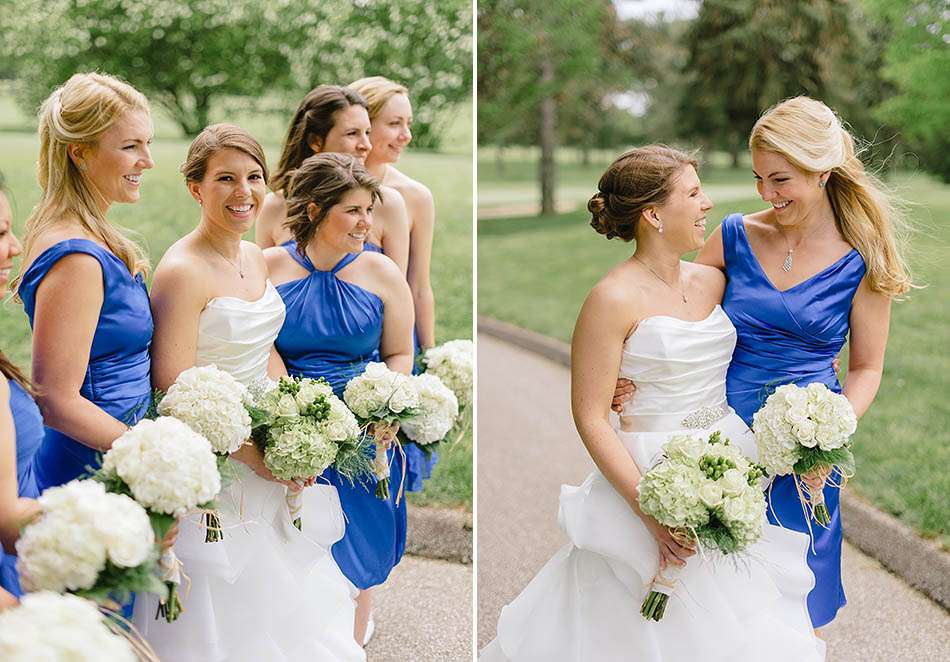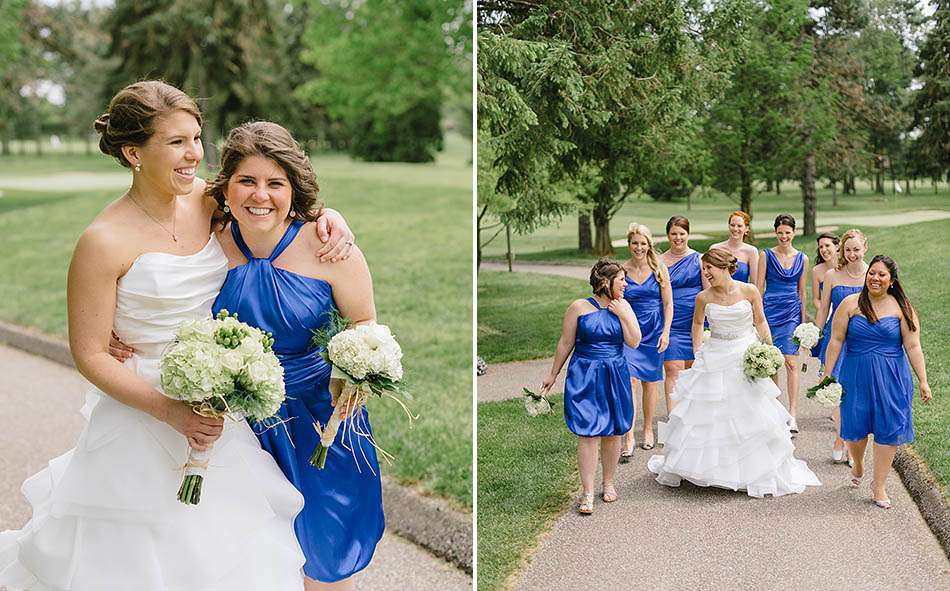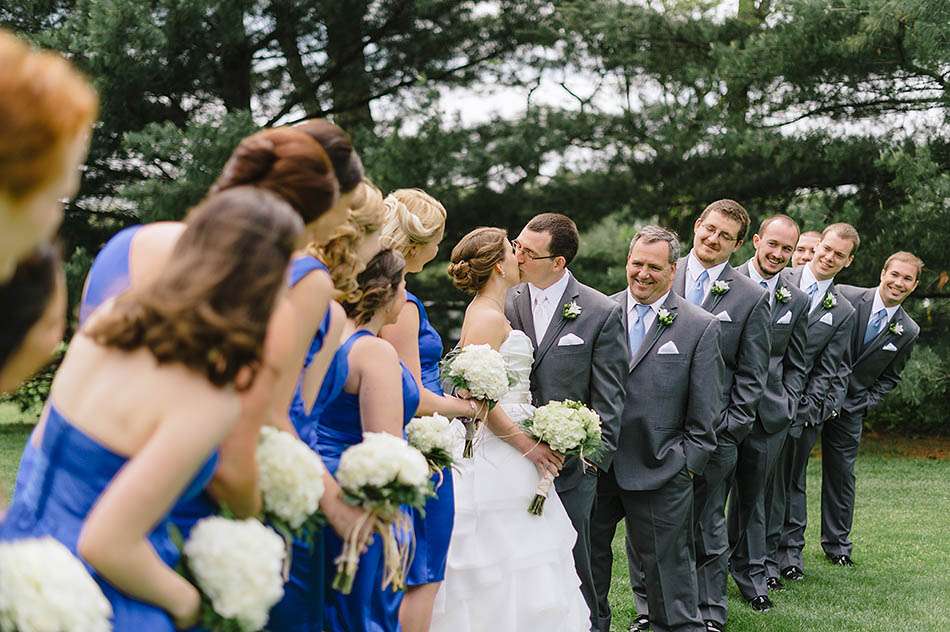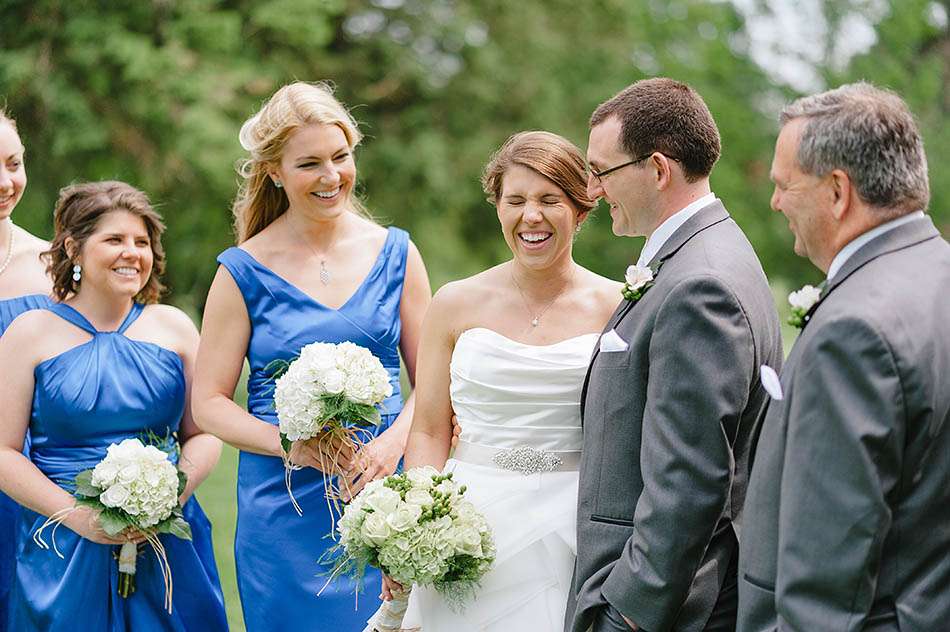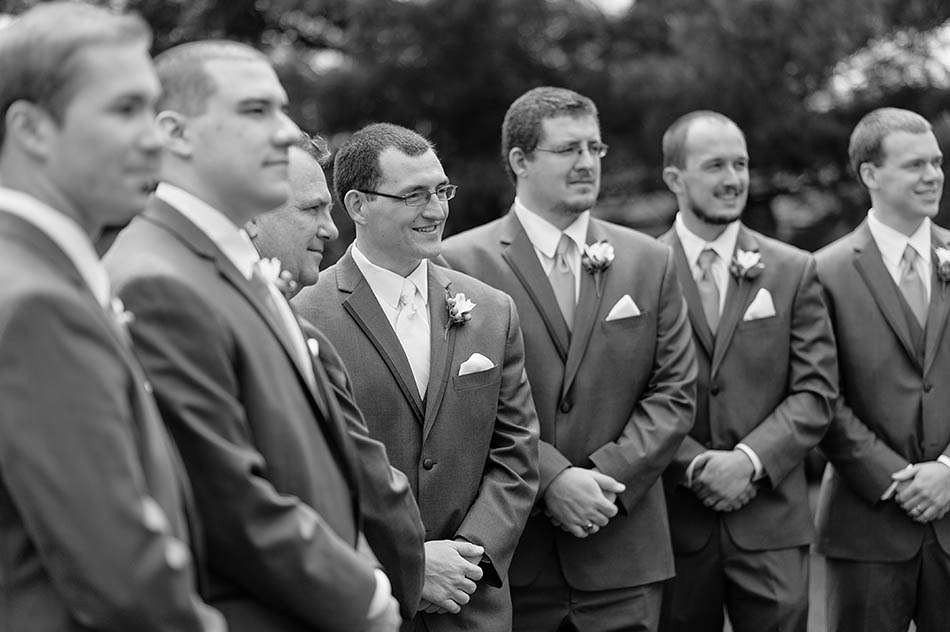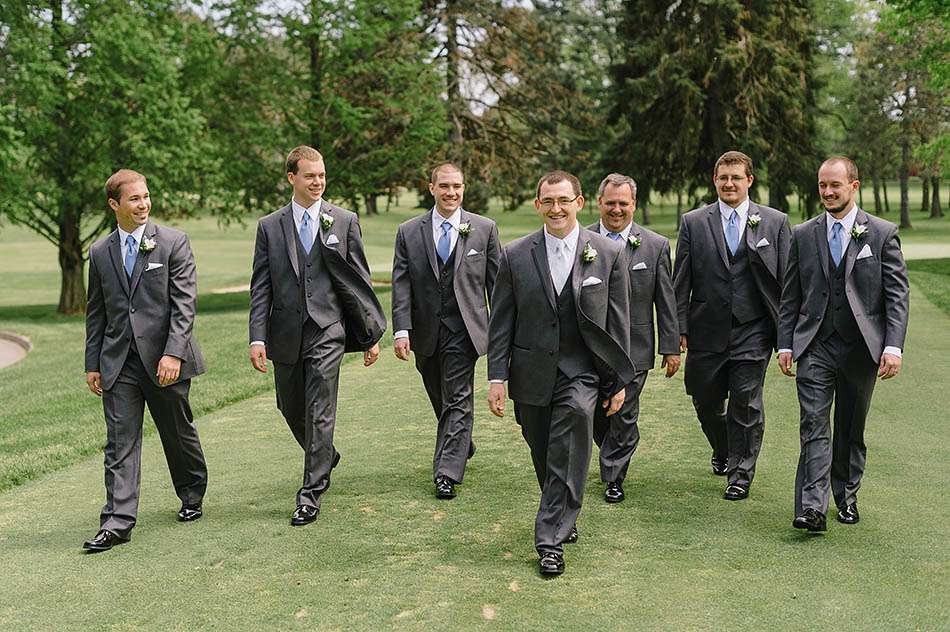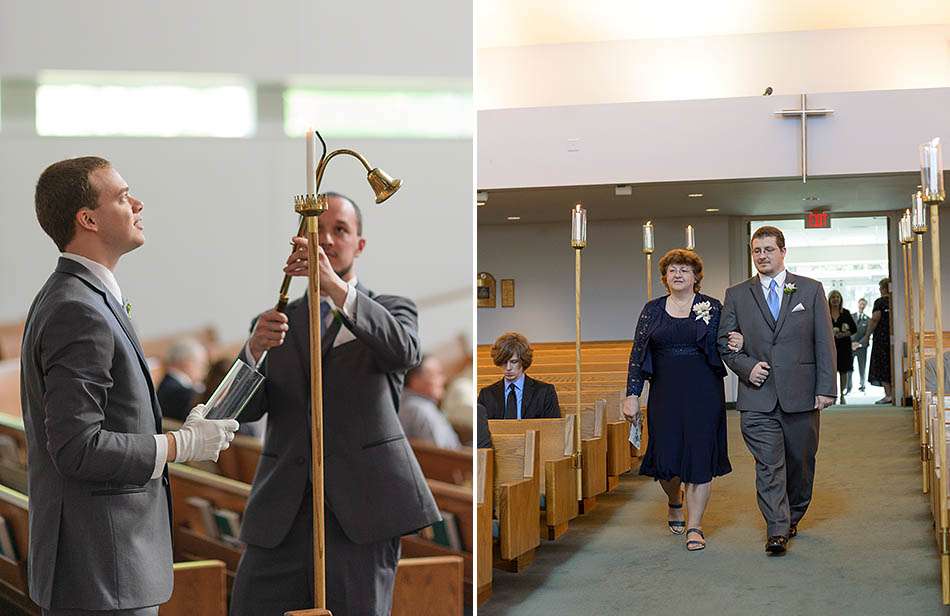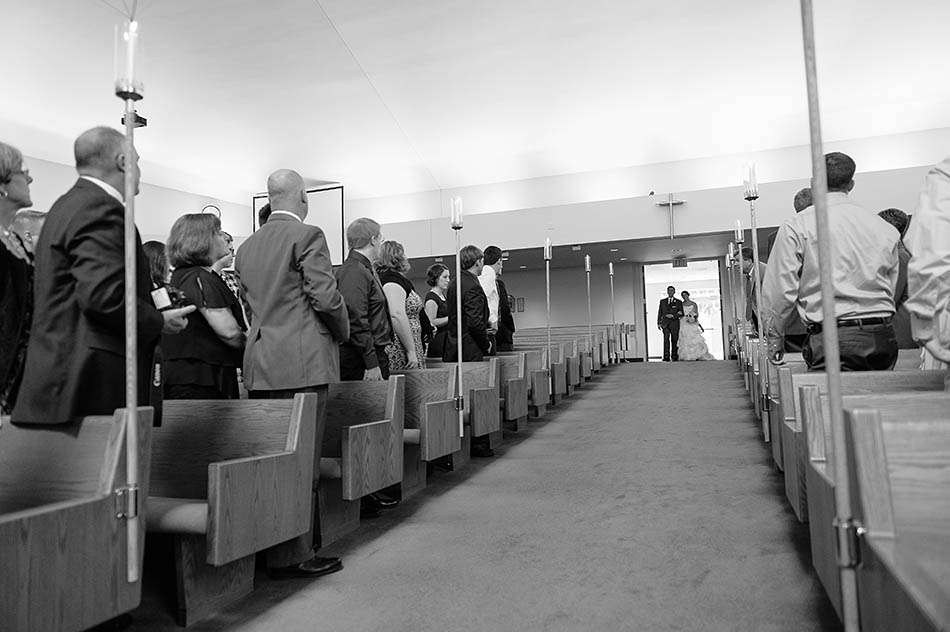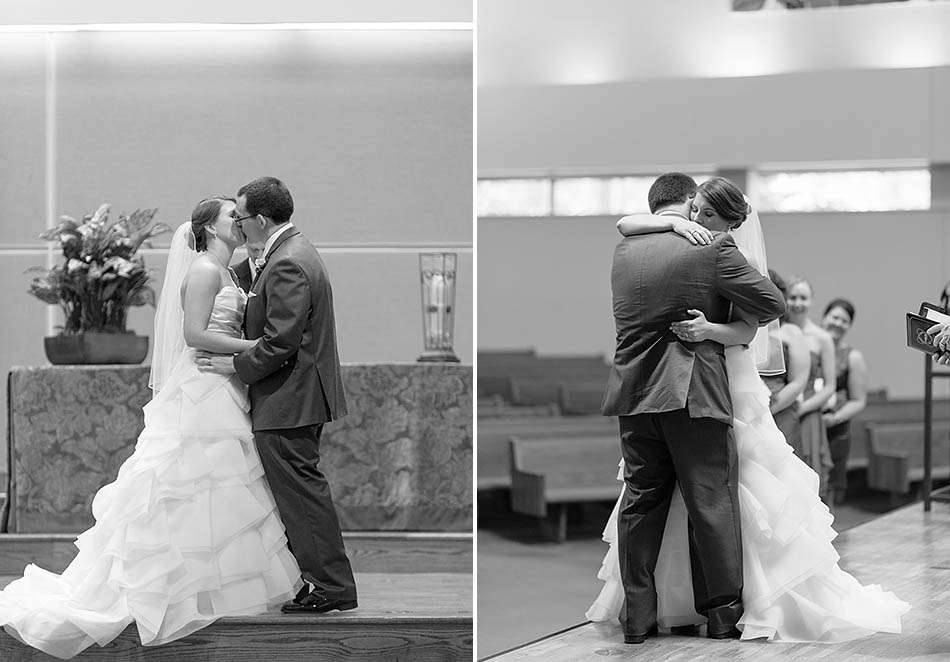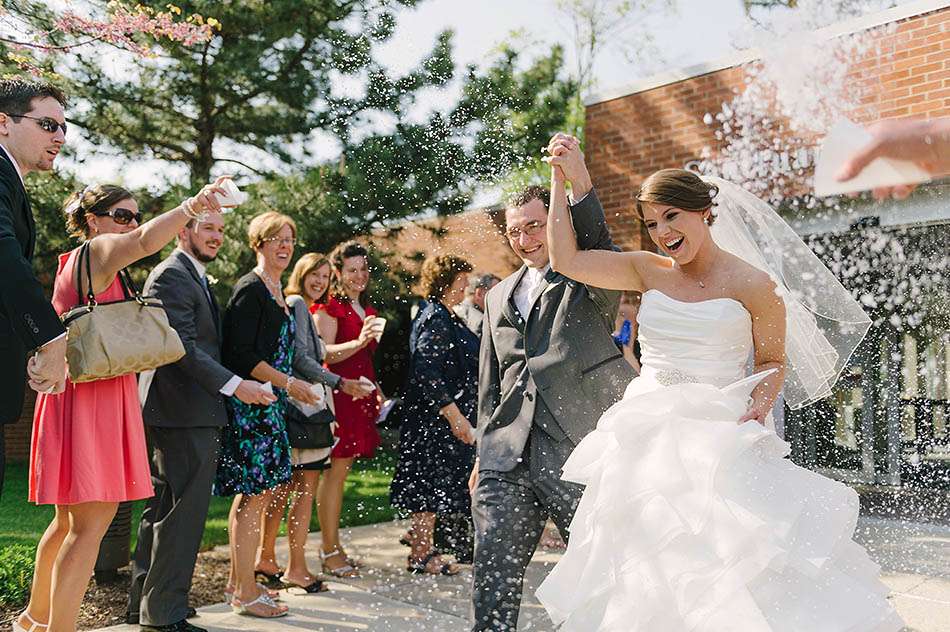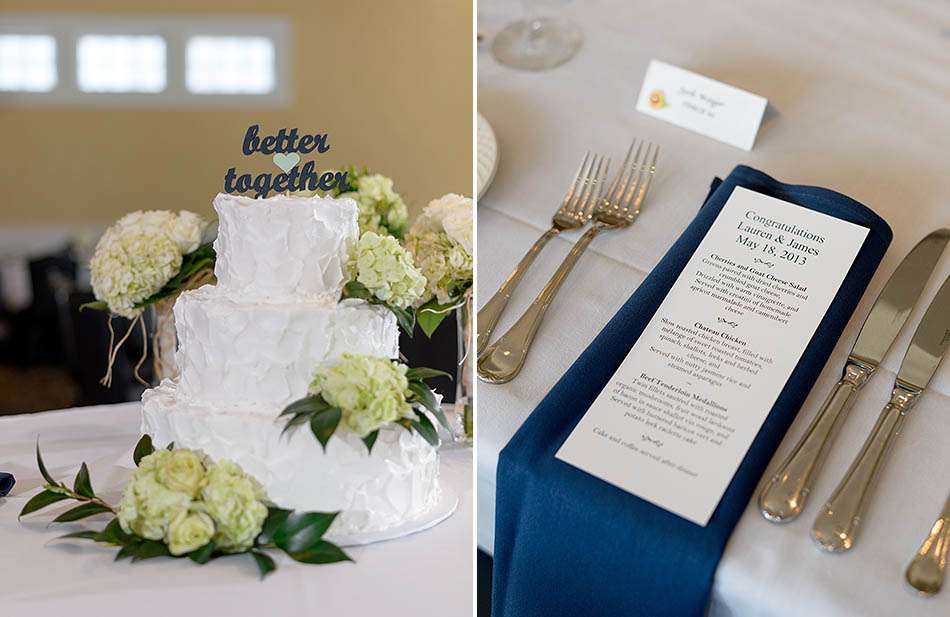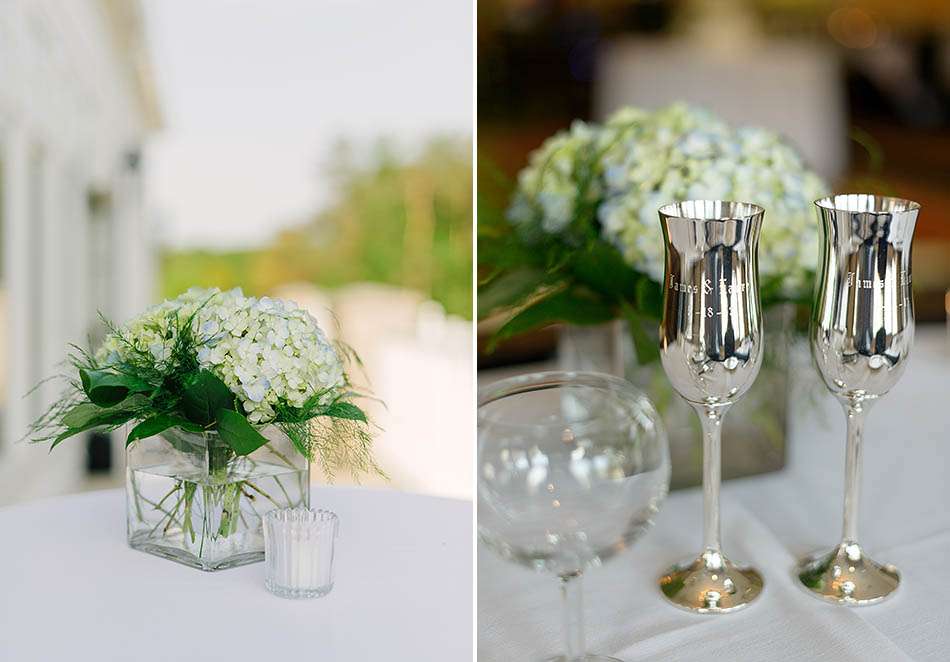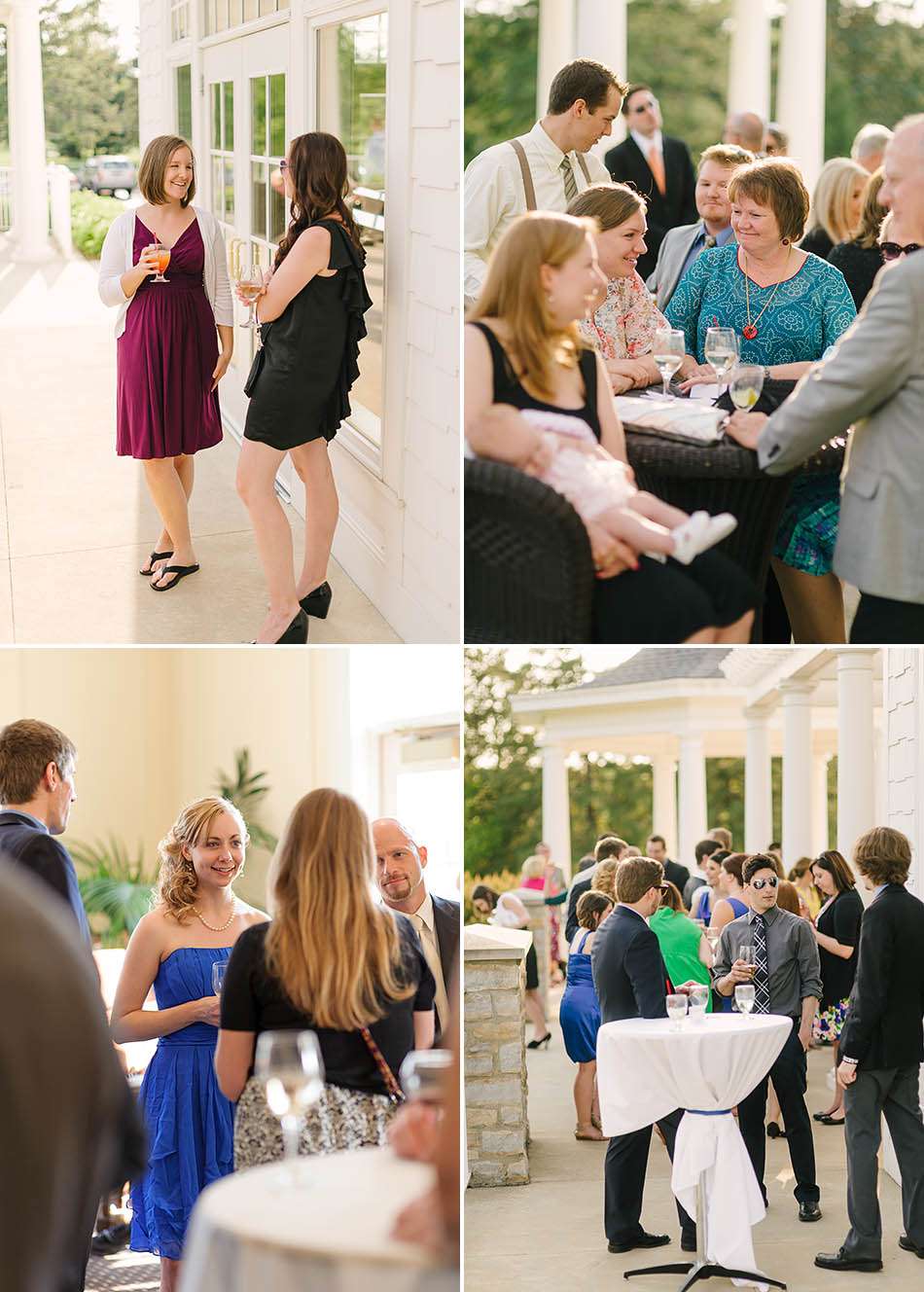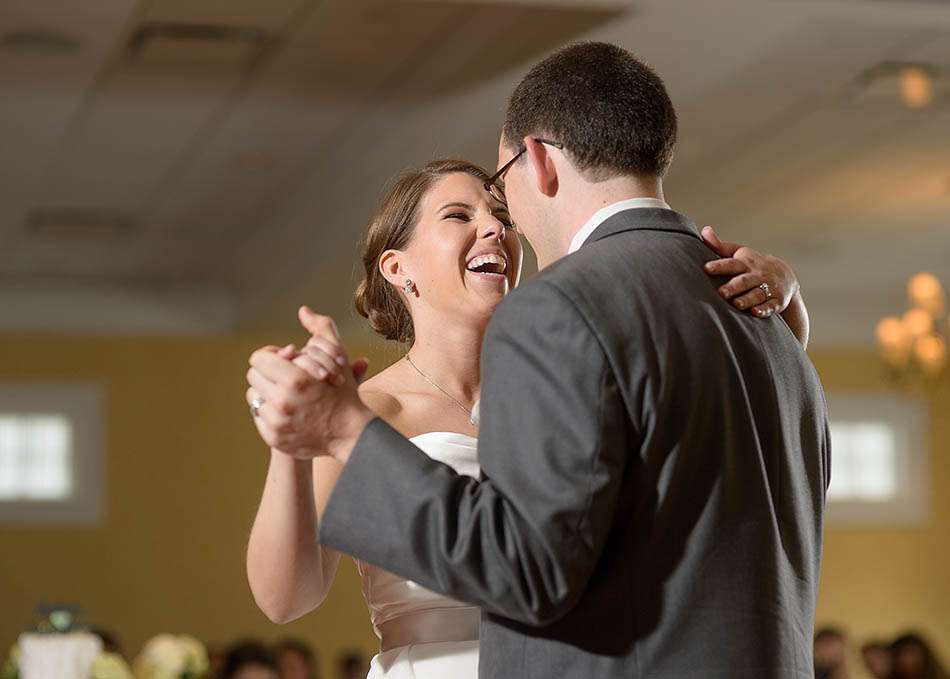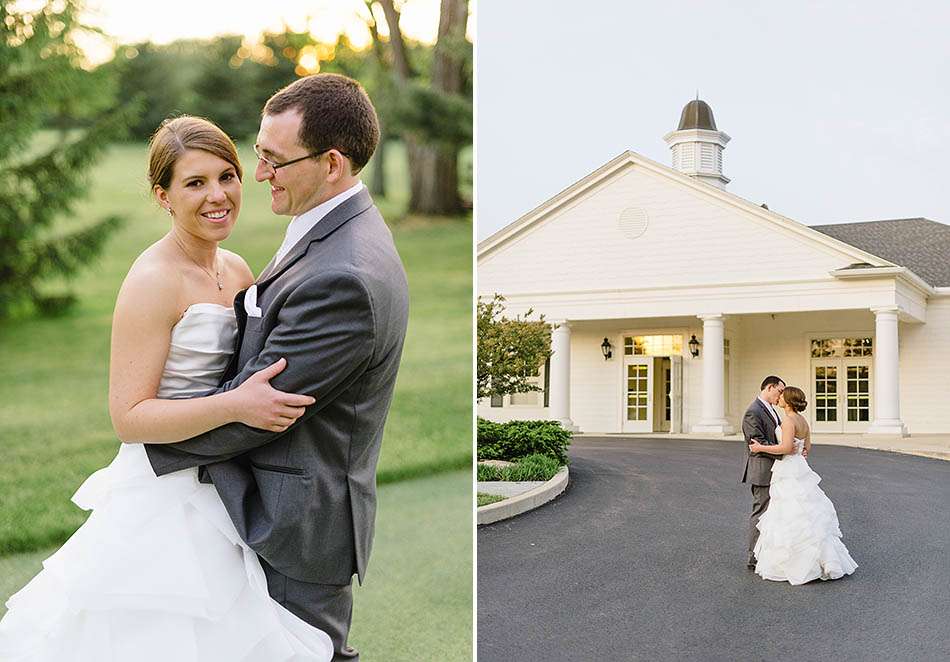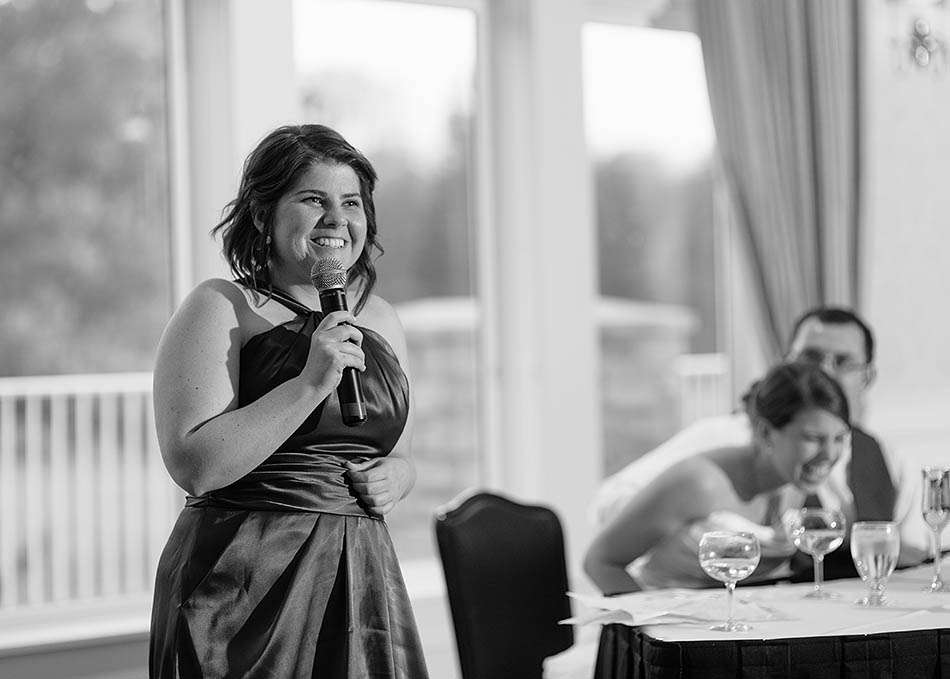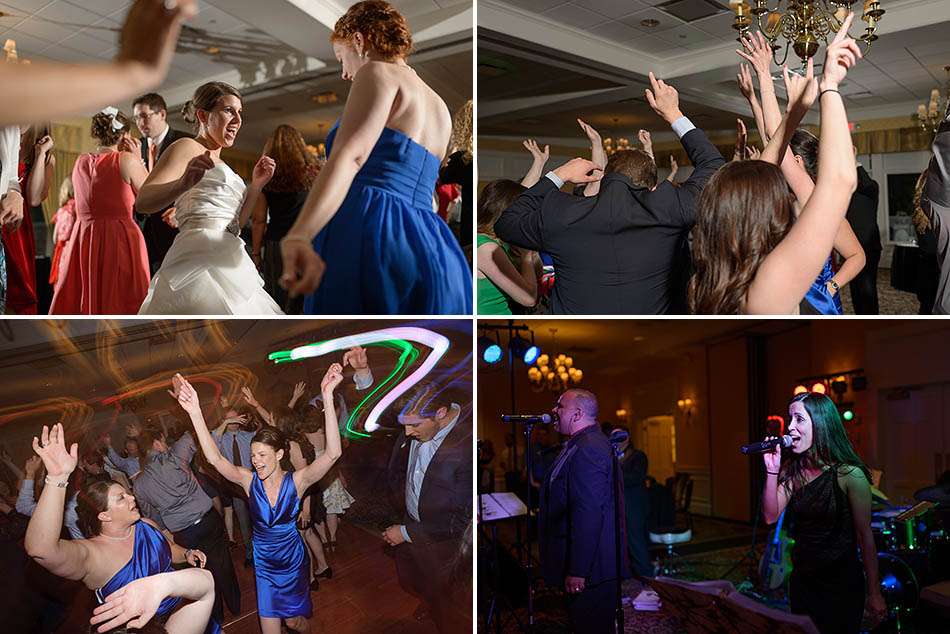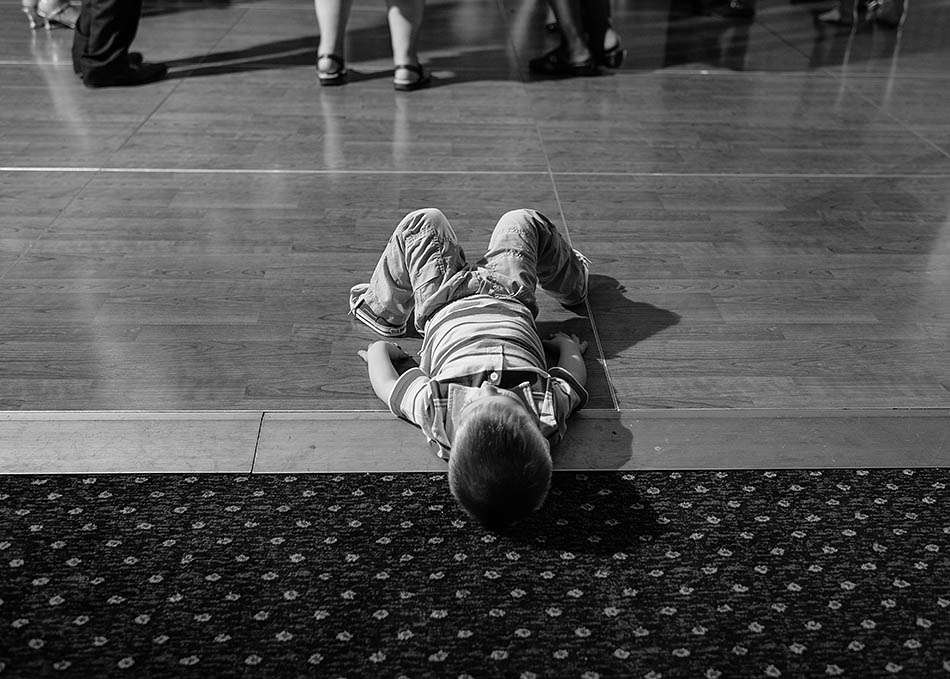 The last photo above is one of my favorites. This little guy partied like a rock star, and then burned out early. I almost felt the same way. Lastly, a huge thanks to Daniel at Westwood County Club! Your graciousness is beyond what I could expect or want.
Reception venue – Westwood Country Club, Rocky River
Ceremony – Bay Presbyterian Church
Bridal gown – Paloma Blanca, from The Bridal Garden
Bridal hair & make-up – Color Nation Salon & Spa
Floral design – Jan Dell Flowers
Cake artist – Wild Flour Bakery
Entertainment – The Avenue Band, Jerry Bruno Productions