I love photographing weddings in Columbus. They take me back to my home town; a place I know and love. It's even better when I absolutely adore the clients, as it is with Alexis and Joe. They have been amazing from the start – friendly, excited, and so easy to work with. Their wedding at the Columbus Athletic Club could not have been better. I'd like to say the highlight was a golden wedding cake, but it was really Alexis and Joe.
They planned one of my favorite weddings from this year. The church and club were beautiful. The whole design was superb! To top it all off, their friends and family were so nice. I loved the golden wedding cake the most, followed closely by Alexis' stunning dress. I also loved Joe's cufflinks, which were a gift from Alexis. I would simply kill for a pair. The florals from Flowers on Orchard Lane were perfect.
I think the real highlight from their wedding was capturing the creative wedding portraits at Capital Square. If your not familiar with Columbus, the state capital building is right in the middle of the city. The building occupies an entire city block and makes for an excellent wedding photo location. The neo-classical building in pale limestone makes for a soft backdrop. The gardens in bloom allow for a little pop of color. Even better, the state house was within easy walking distance of Trinity Episcopal Church and the Columbus Athletic Club. The entire wedding nearly took place on just one block.
It was sincerely difficult to pick highlights from Alexis & Joe's wedding. Below are just a few favorites culled from an absolutely gorgeous wedding set.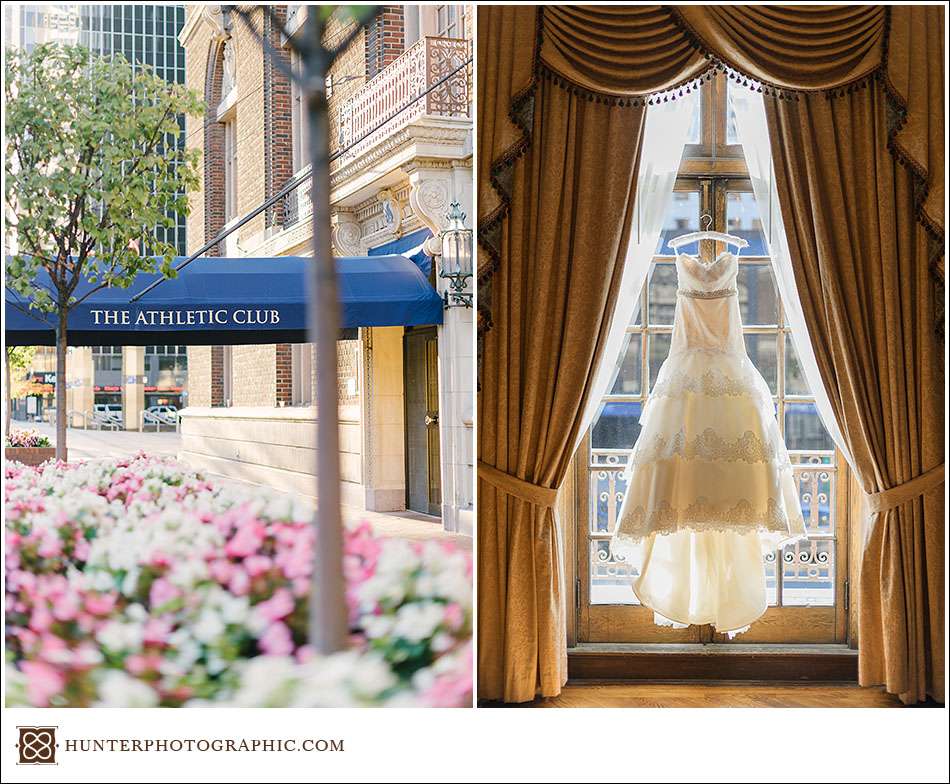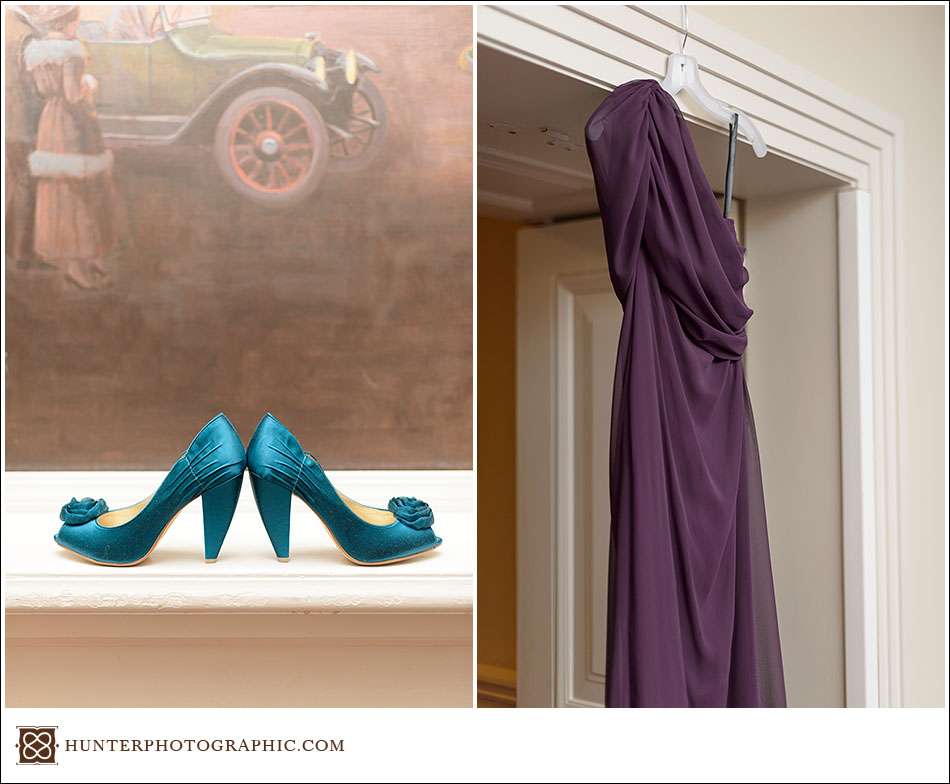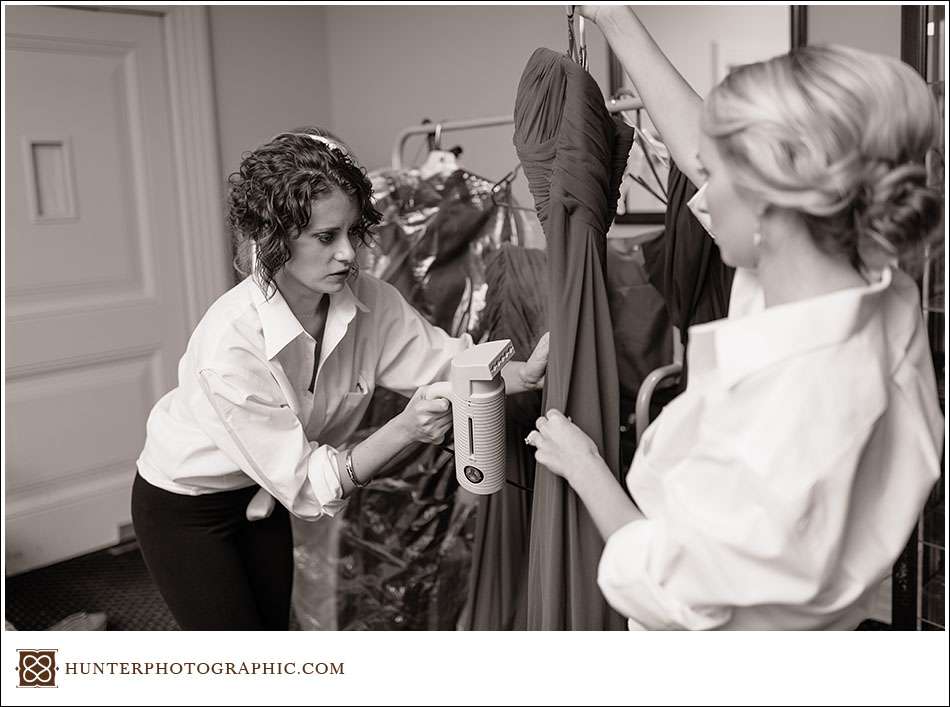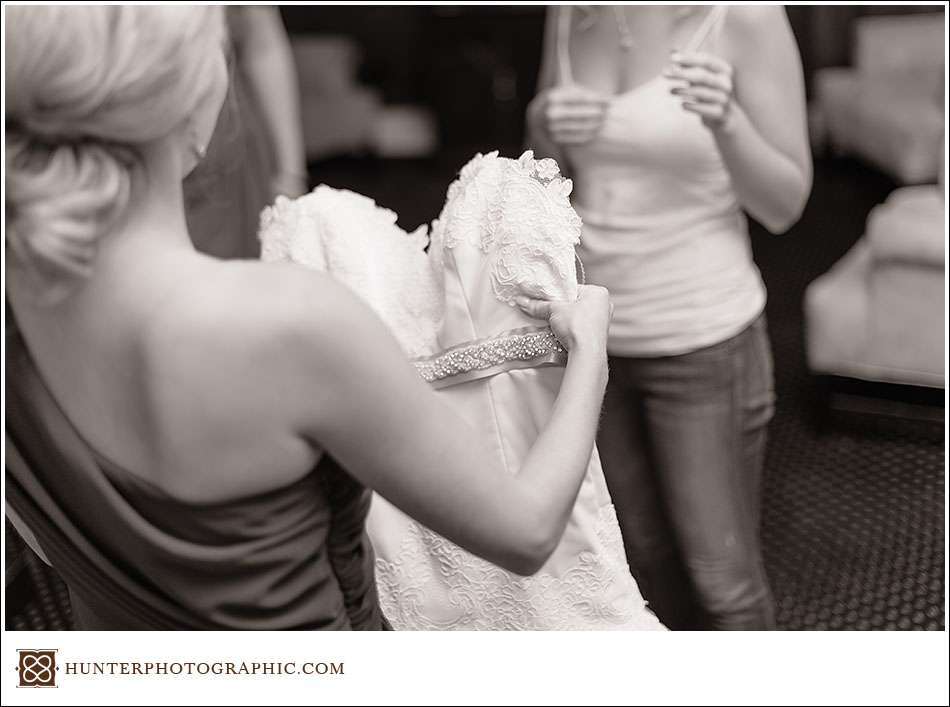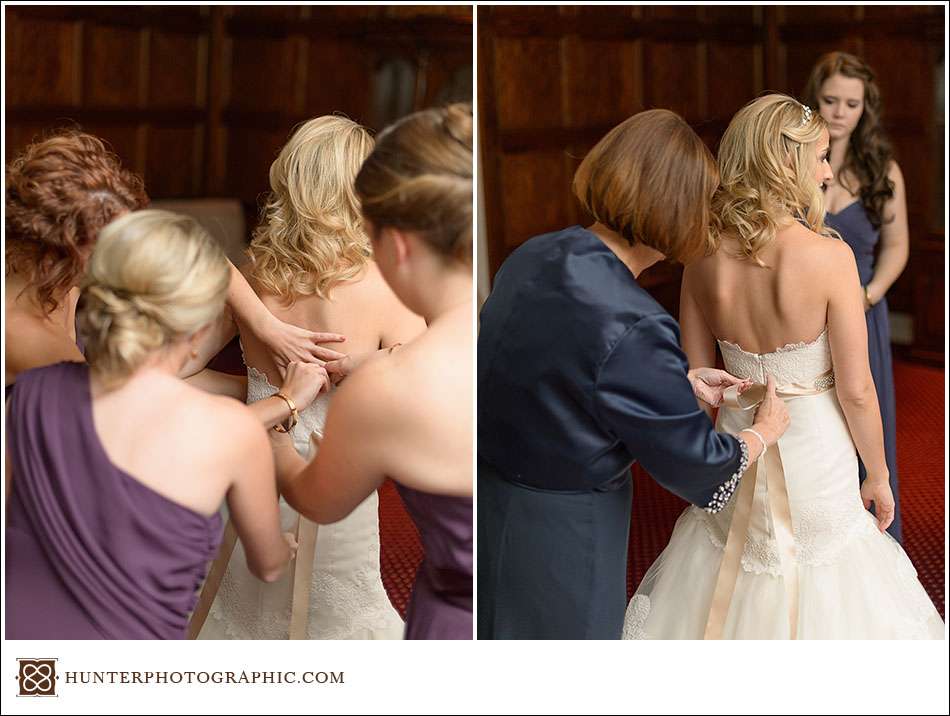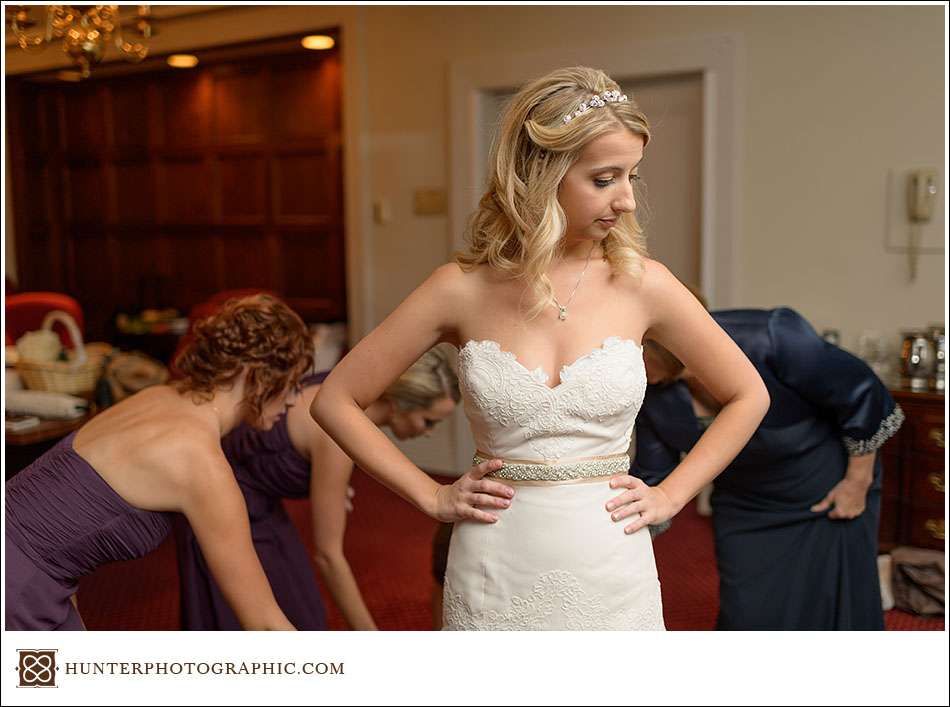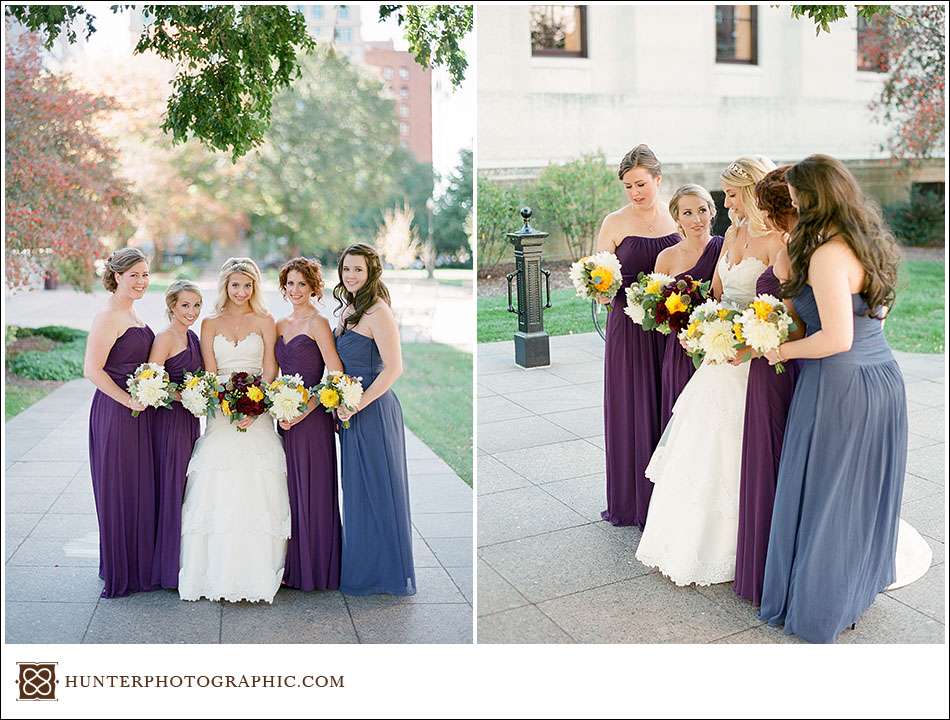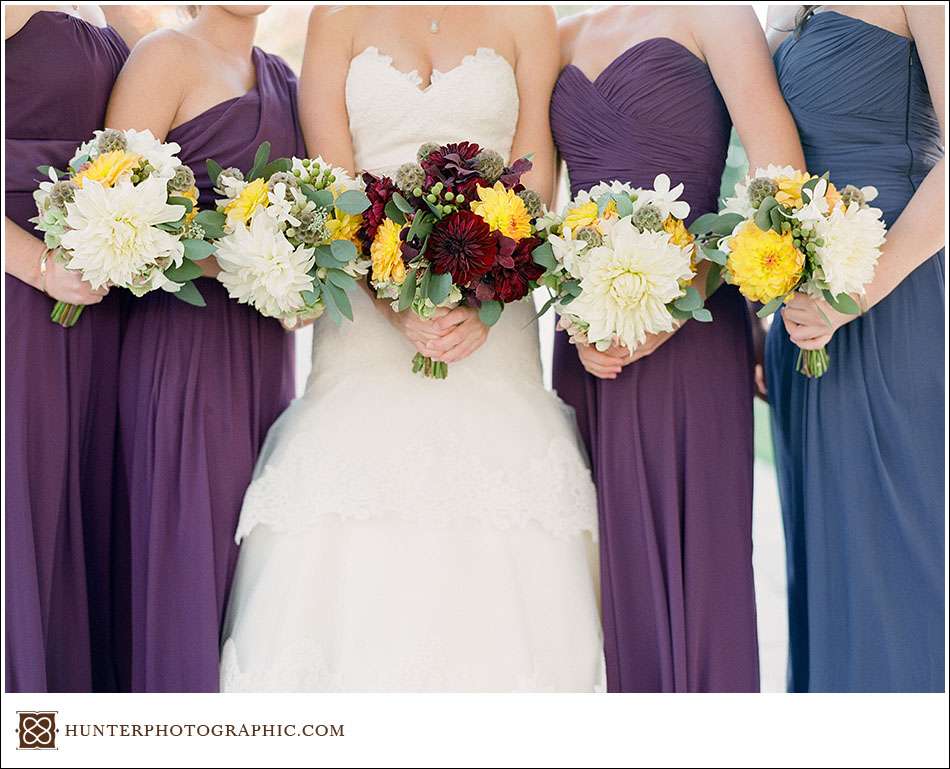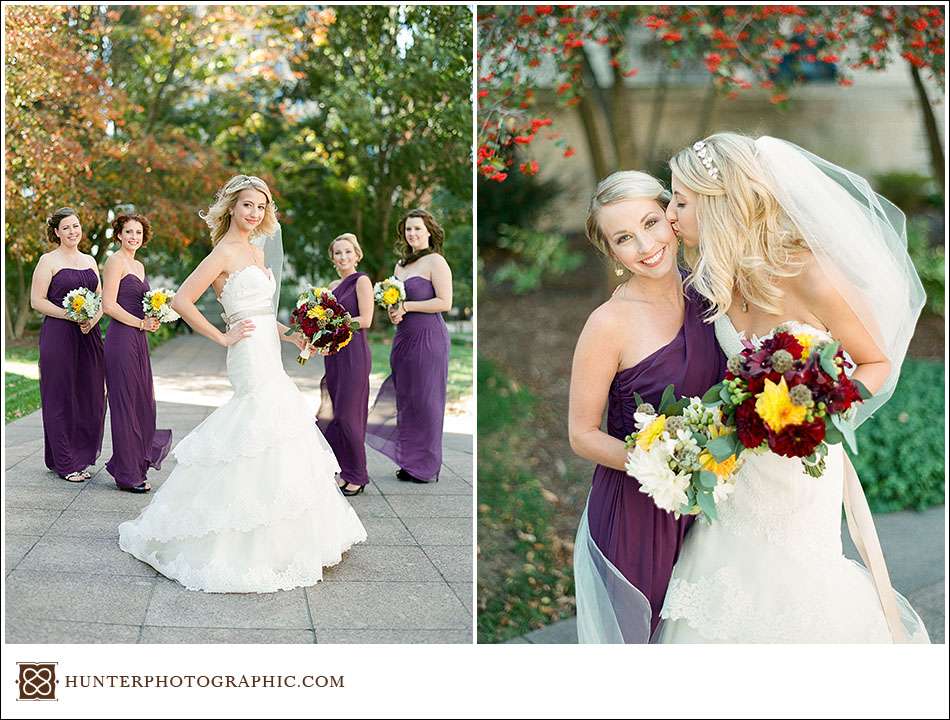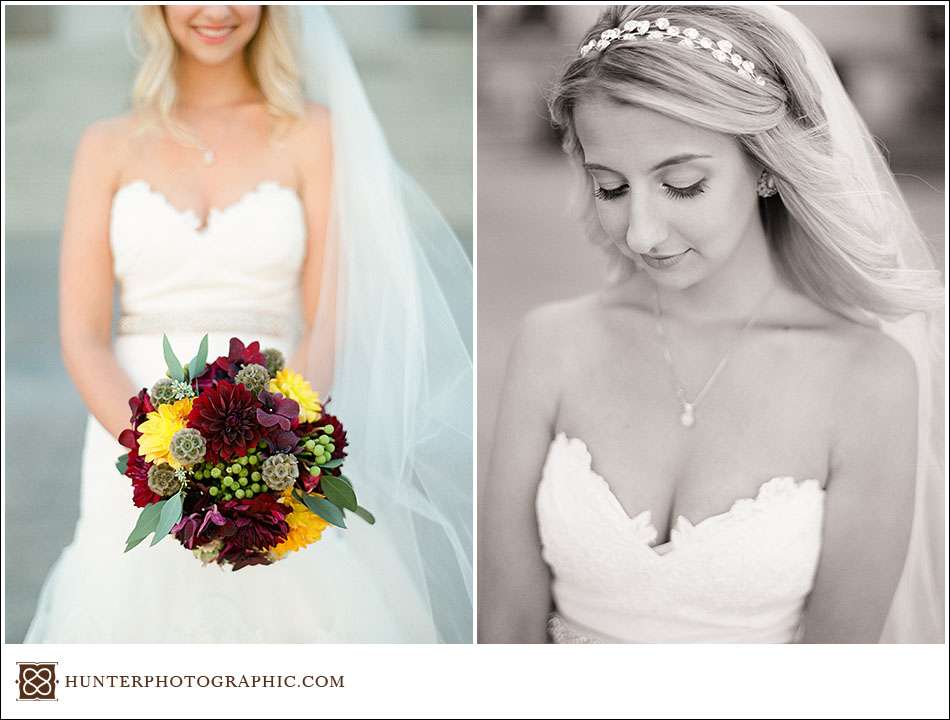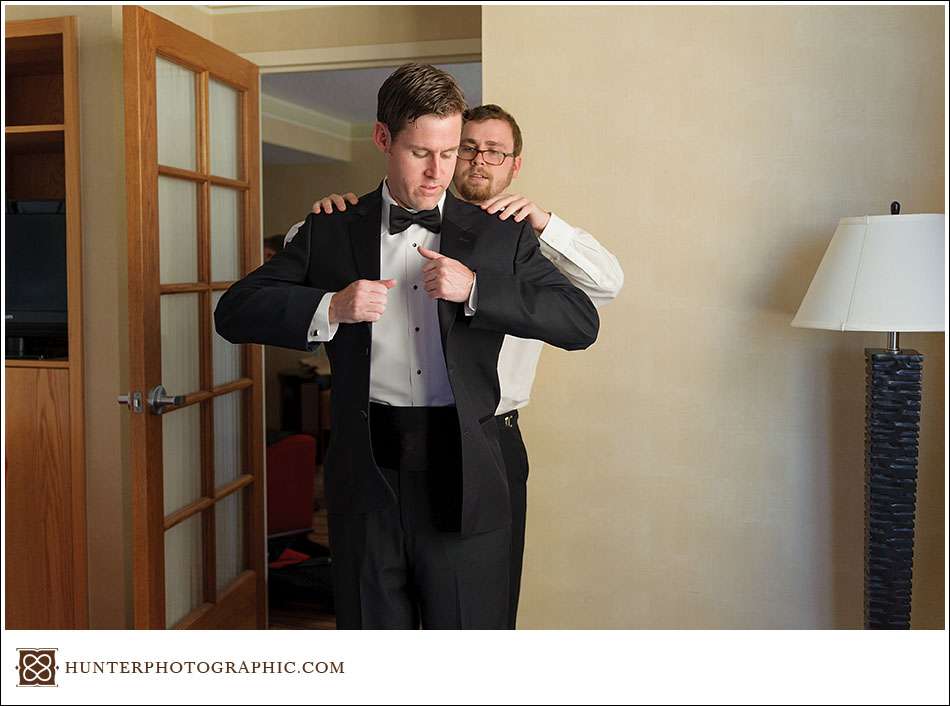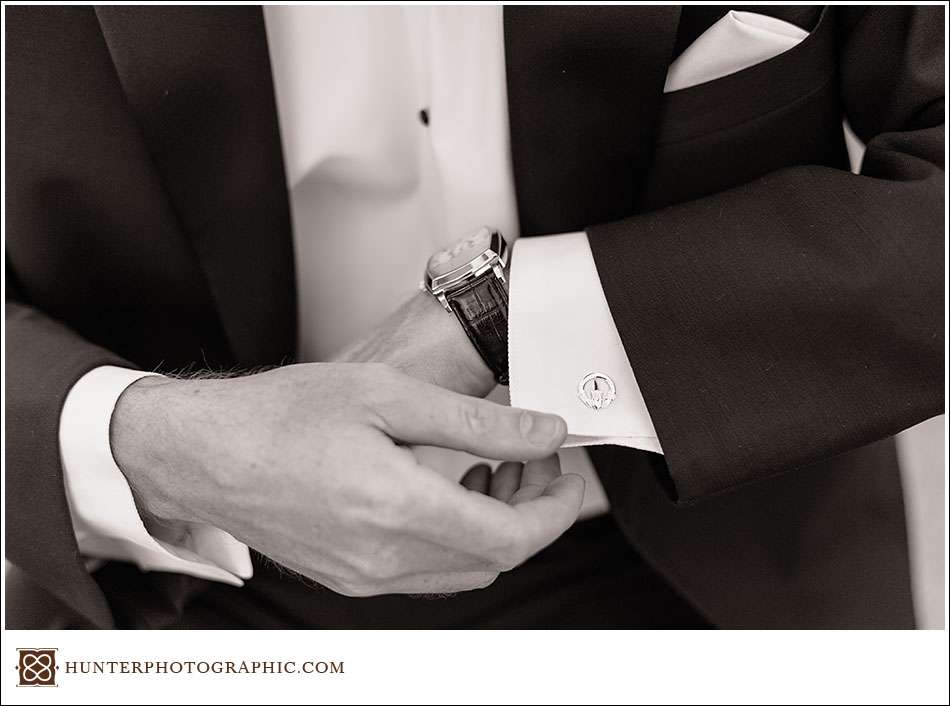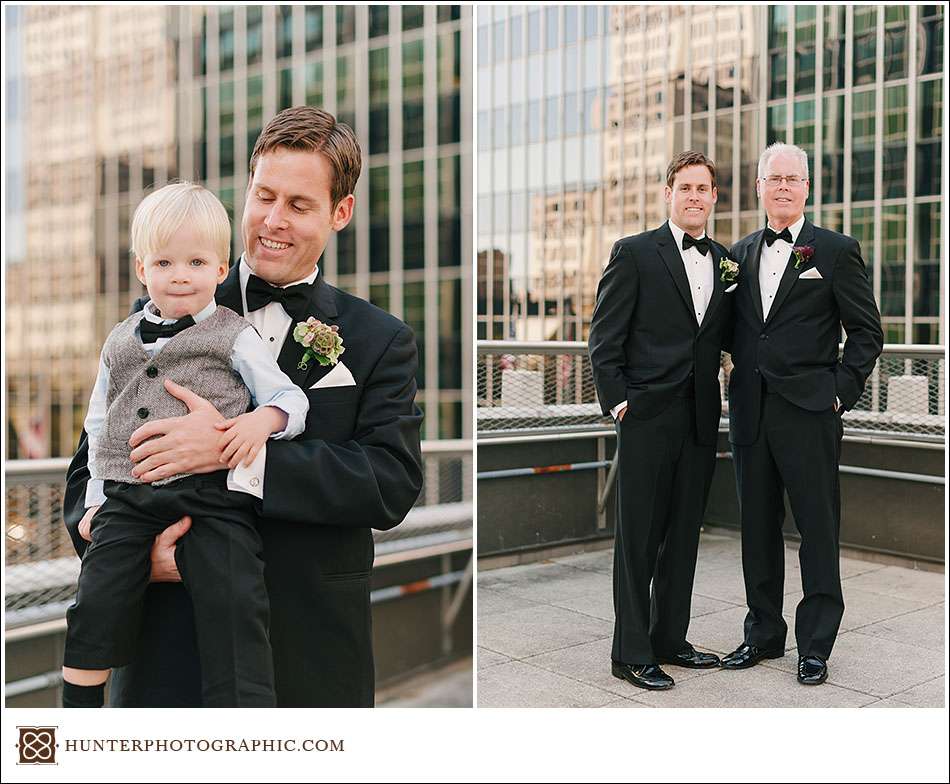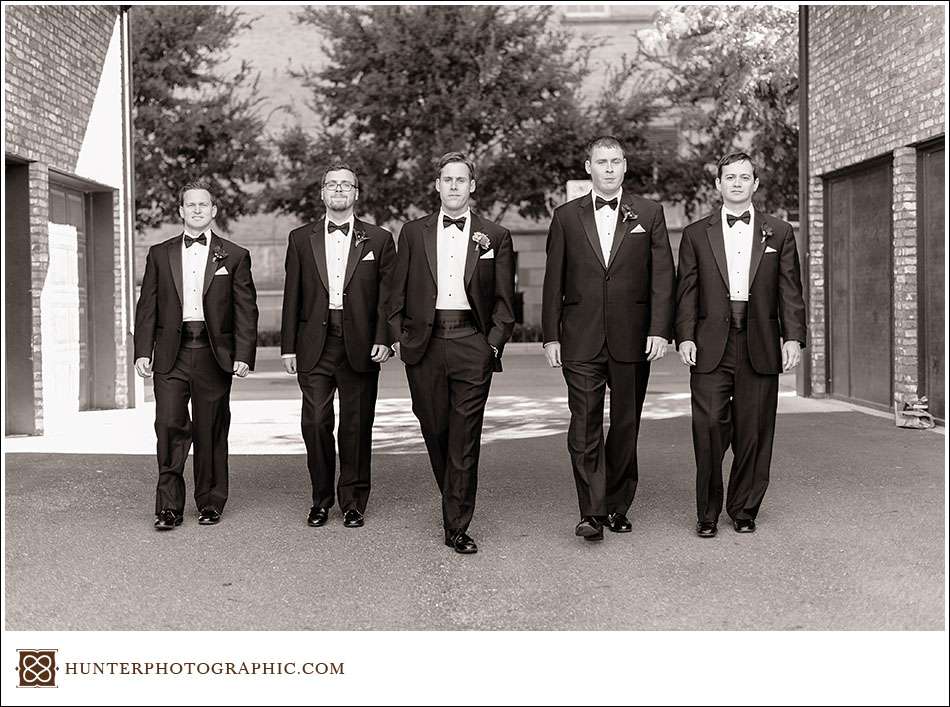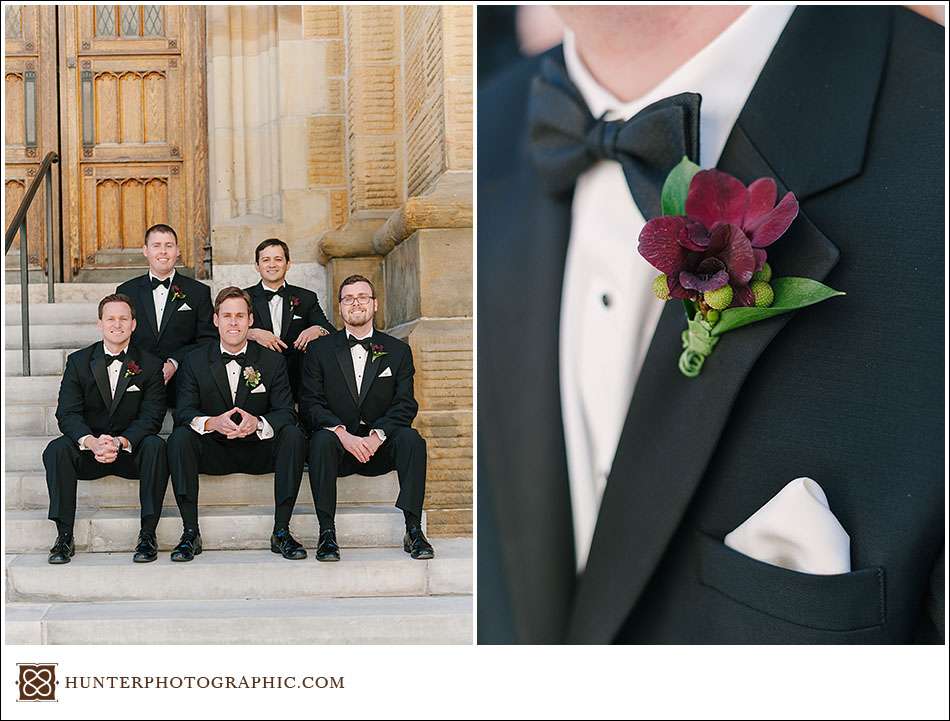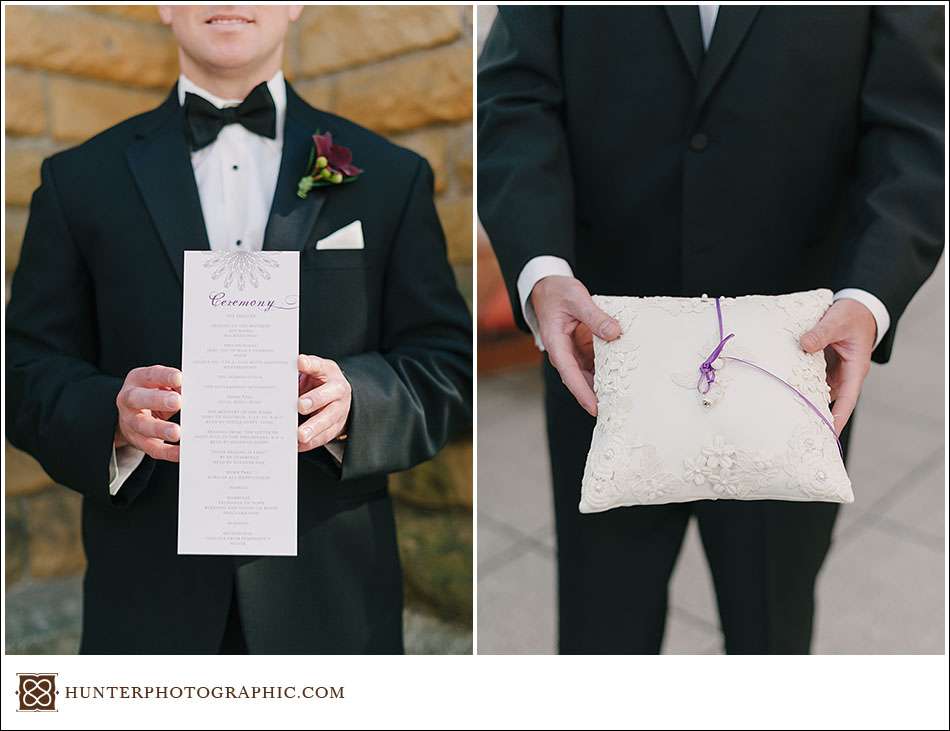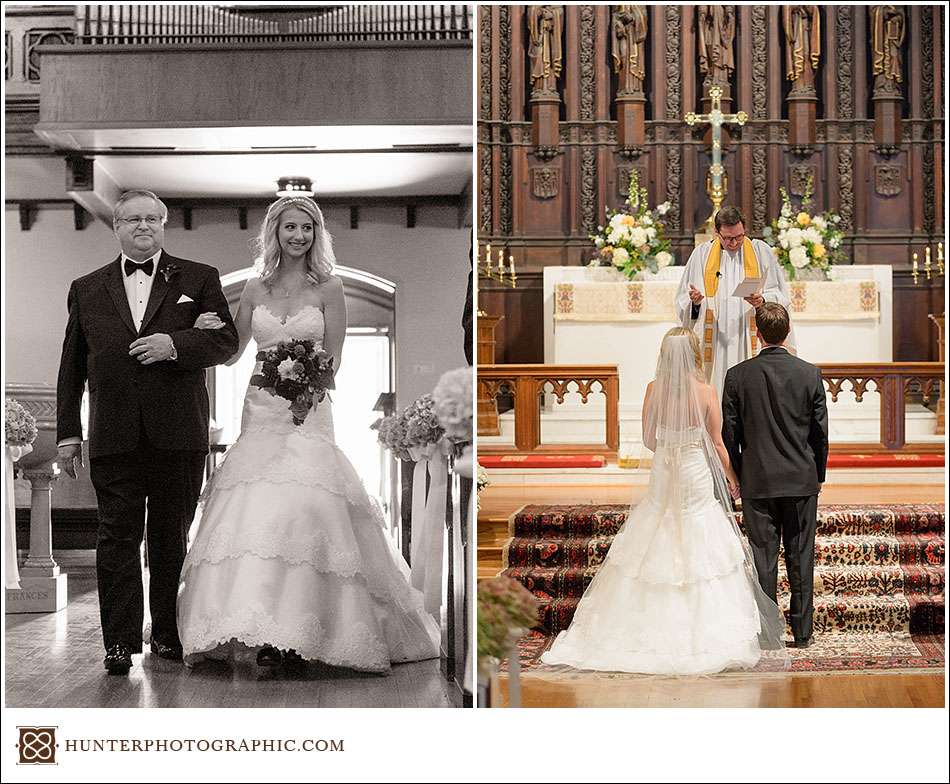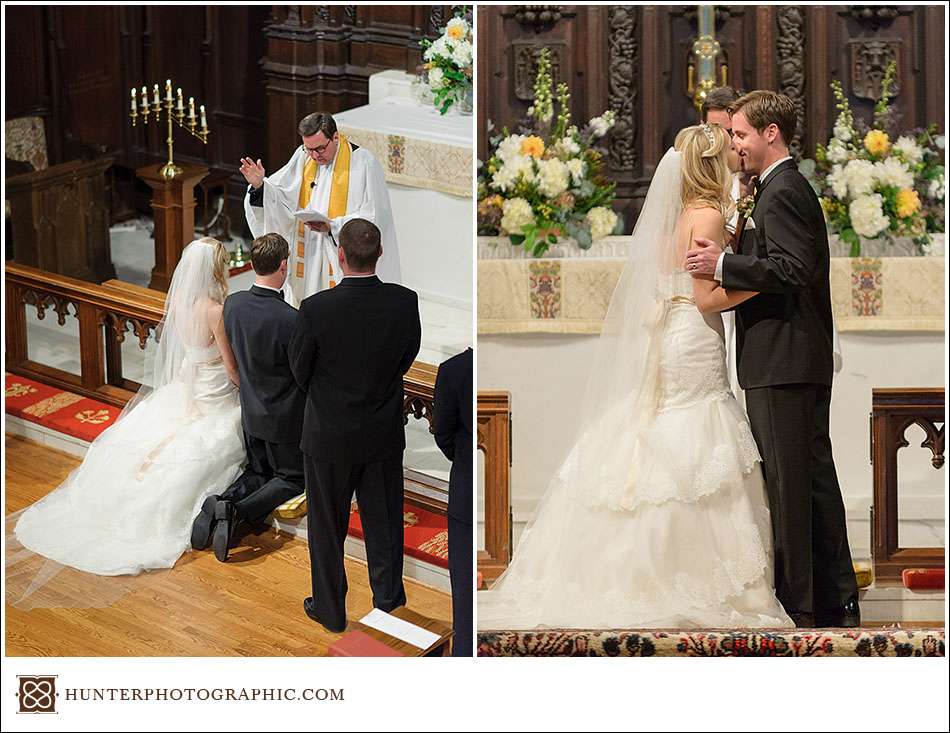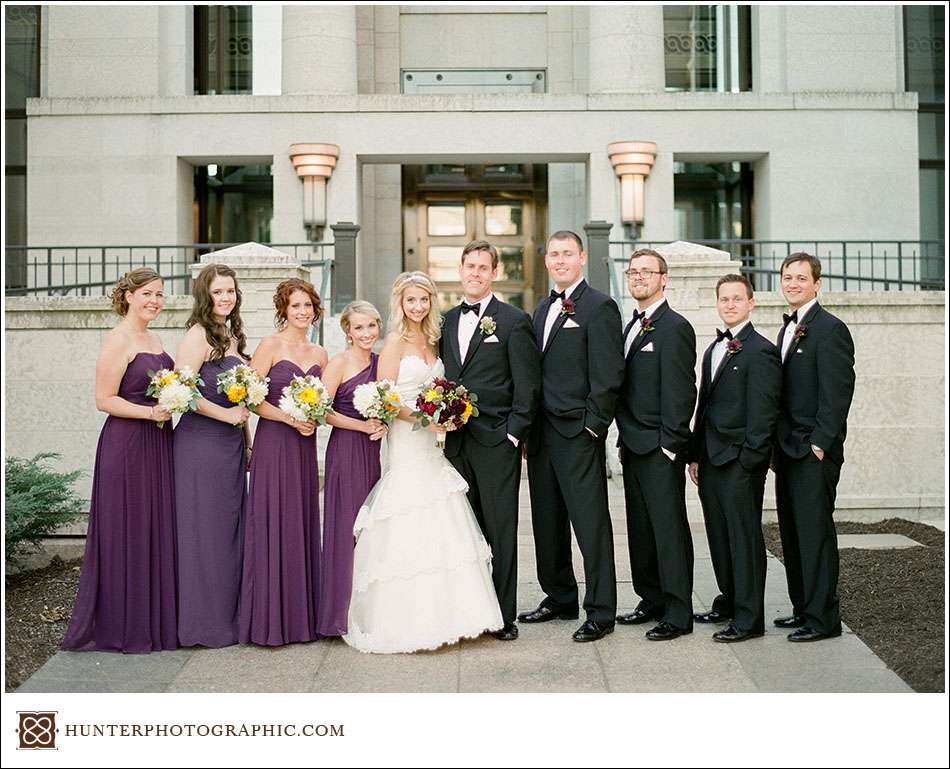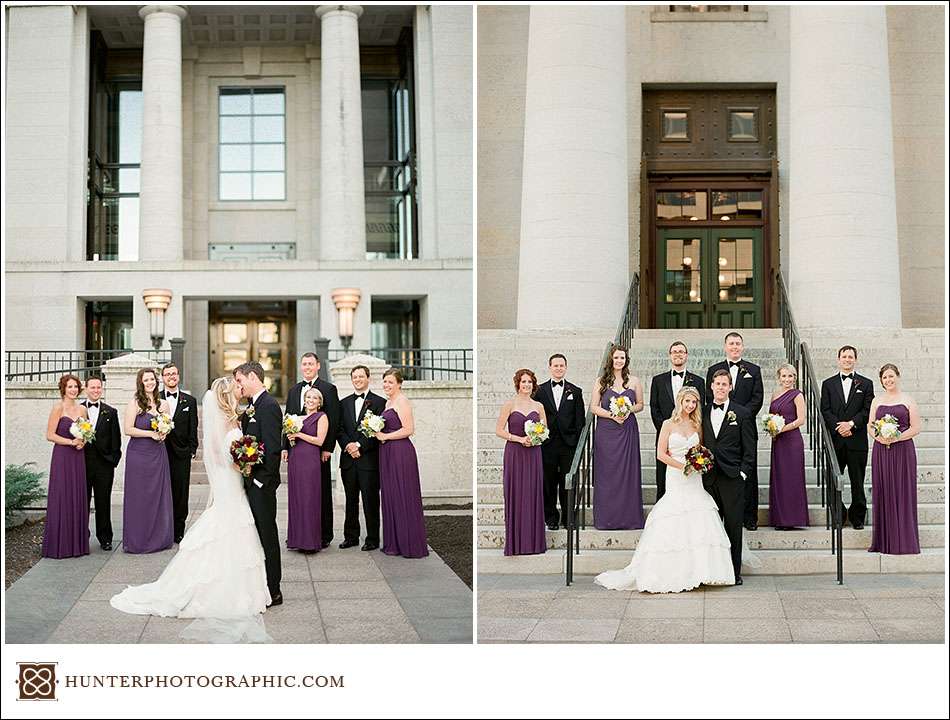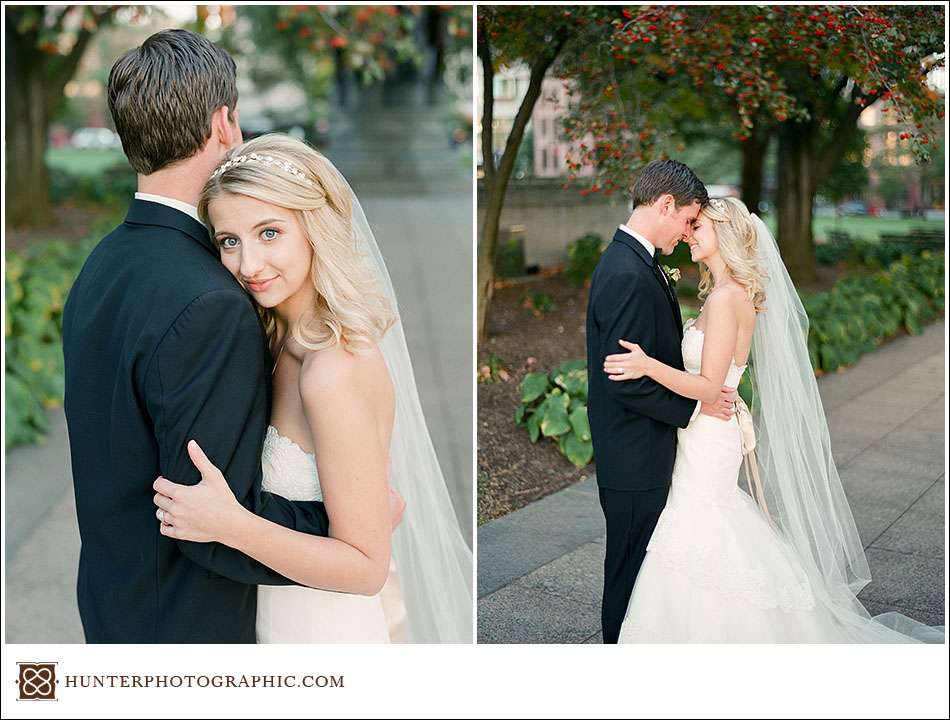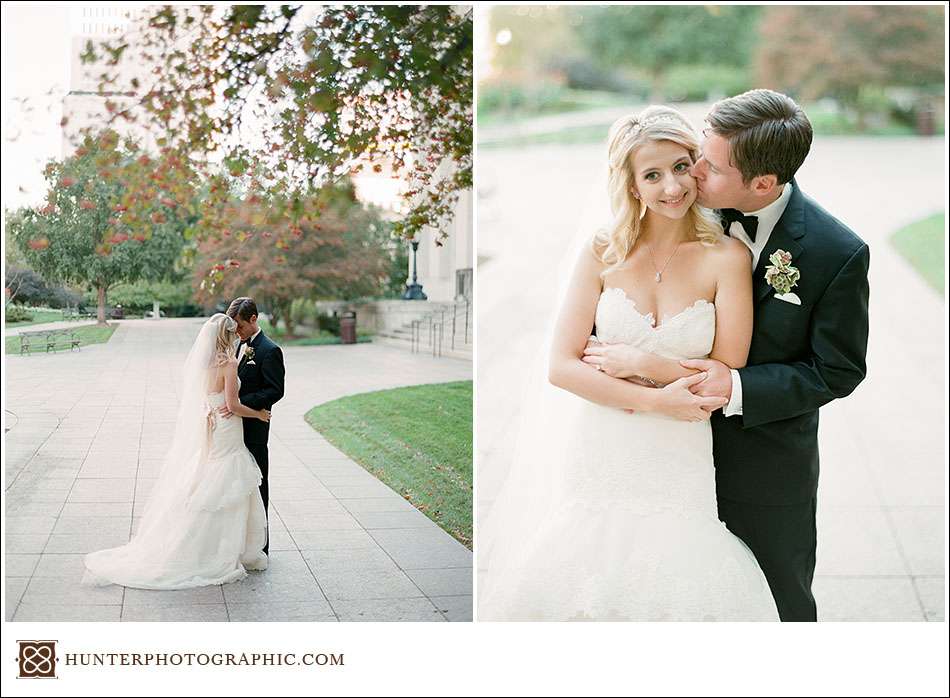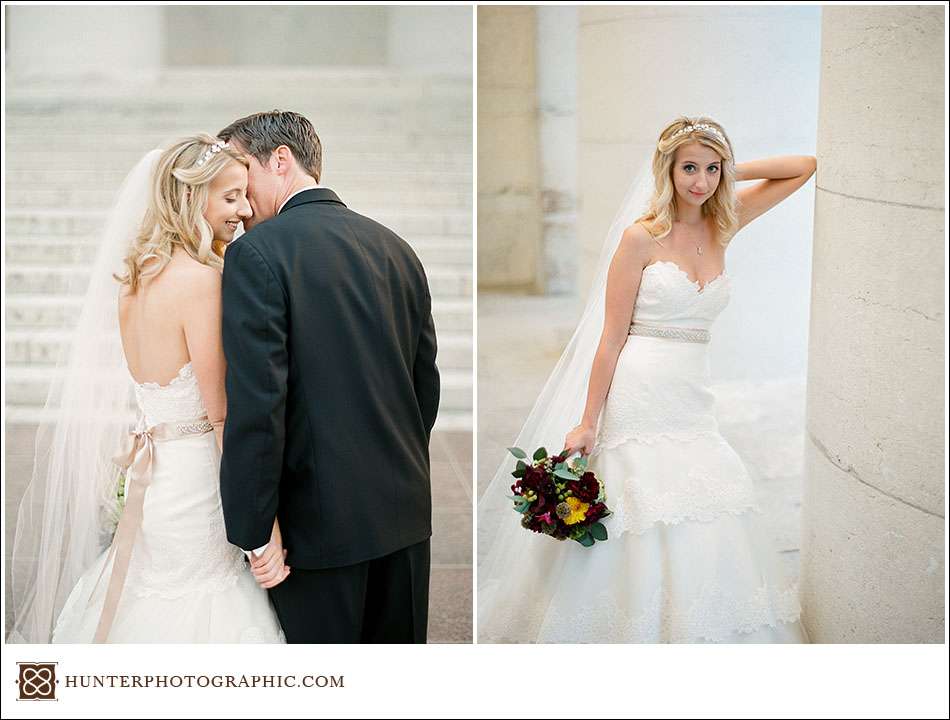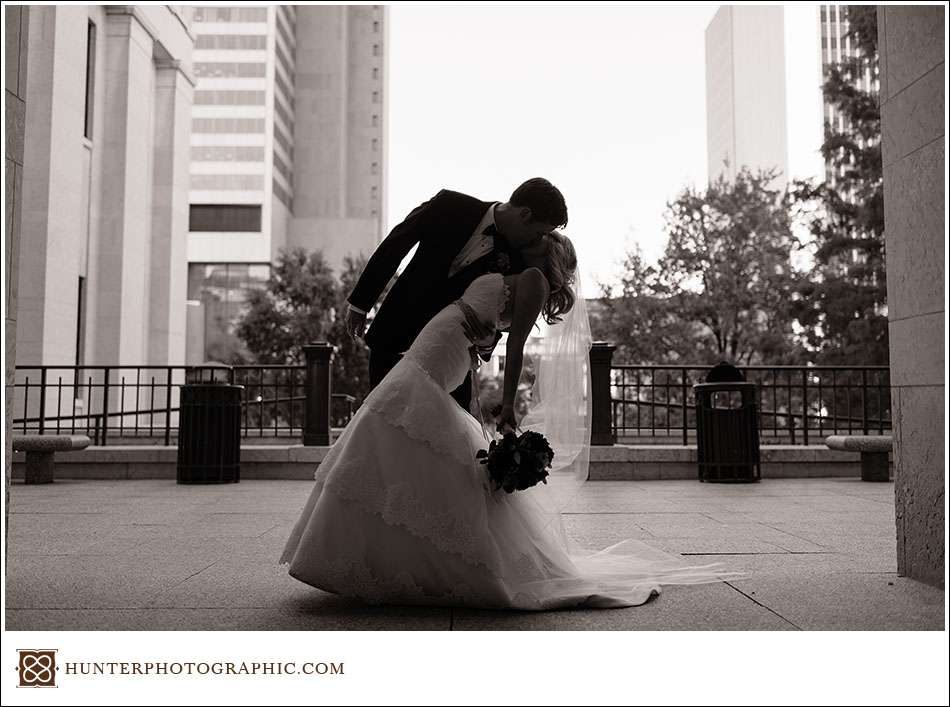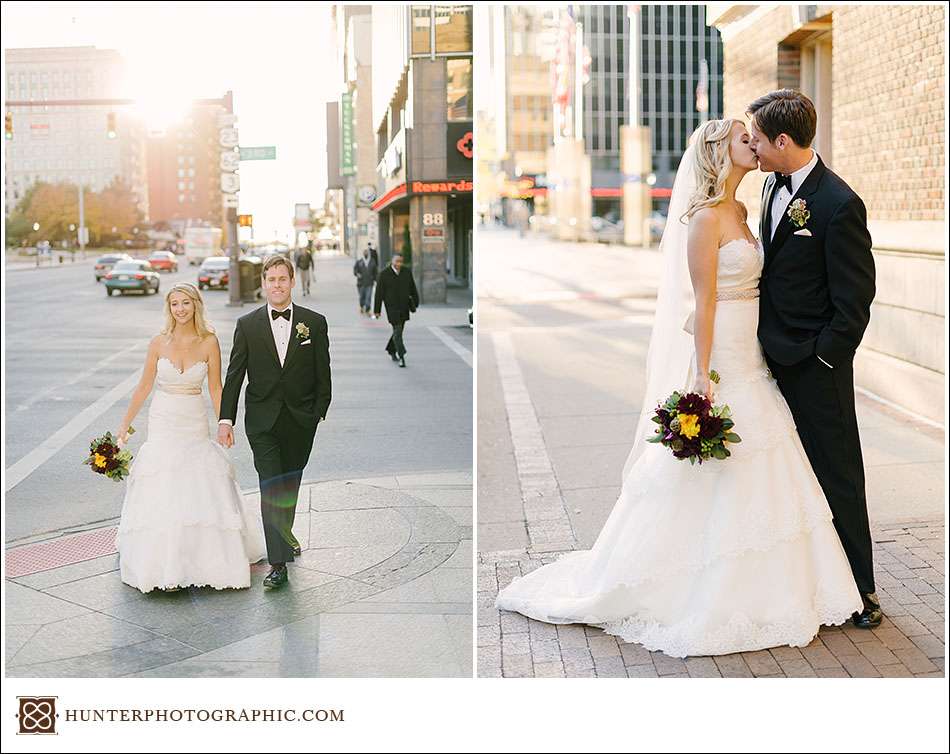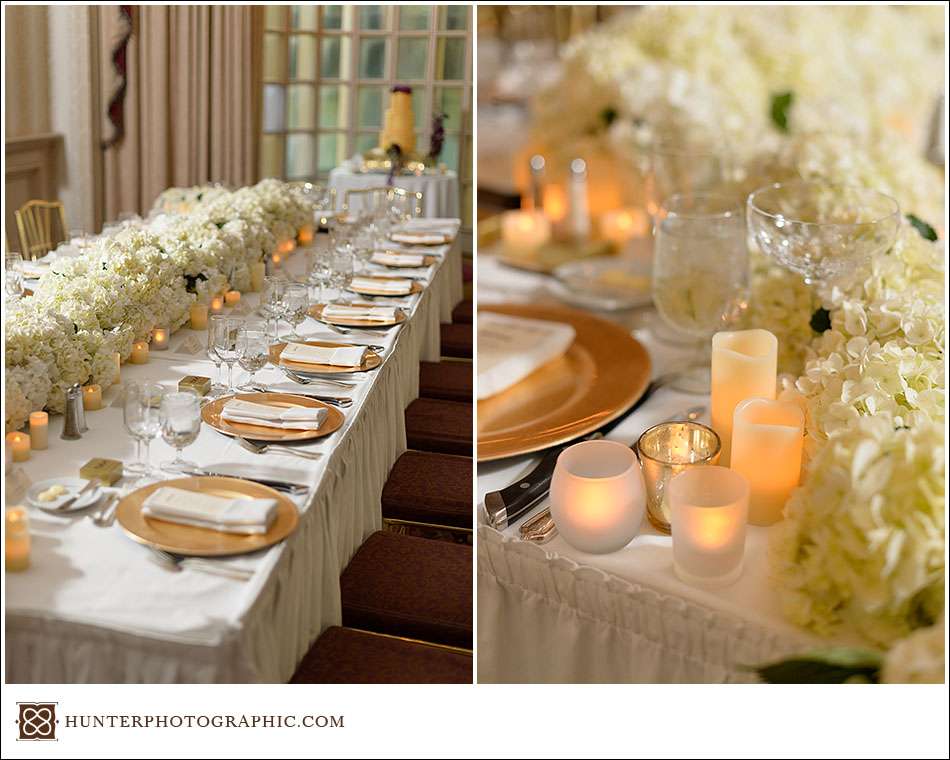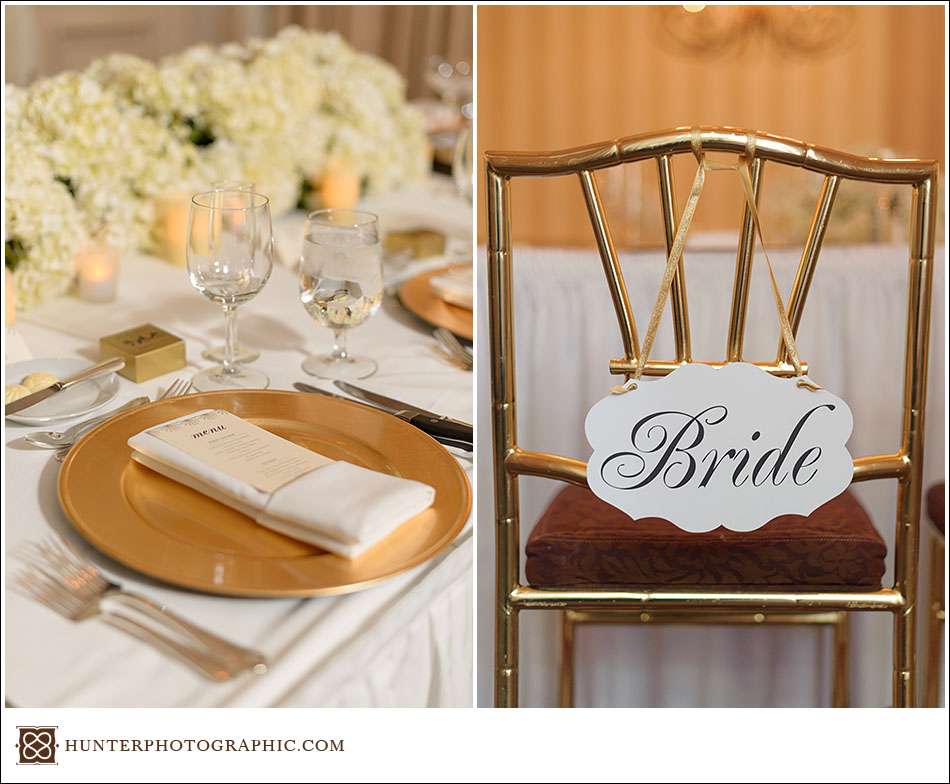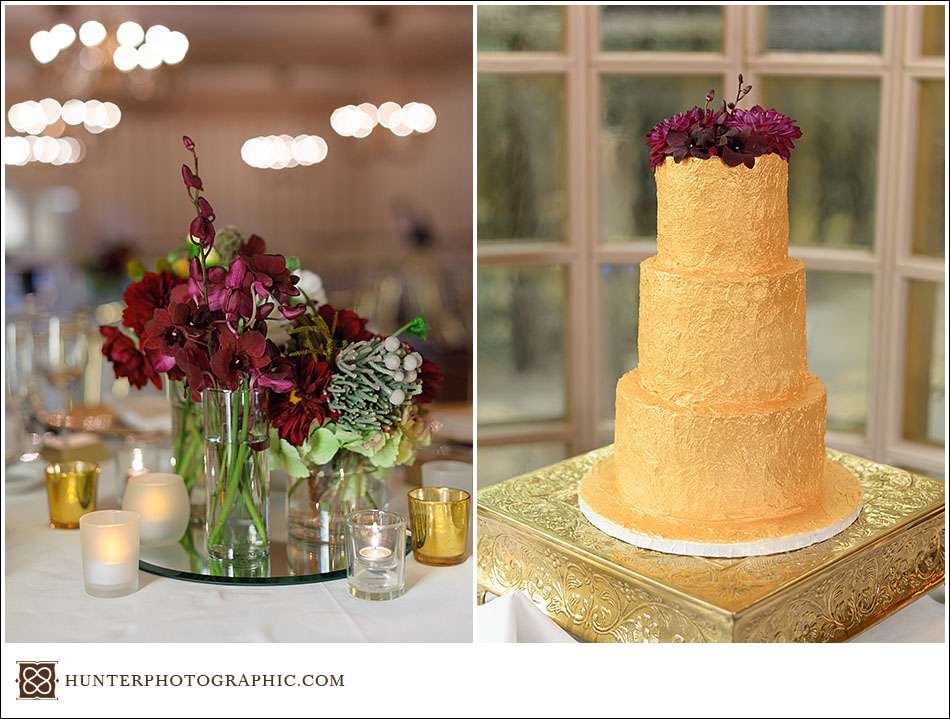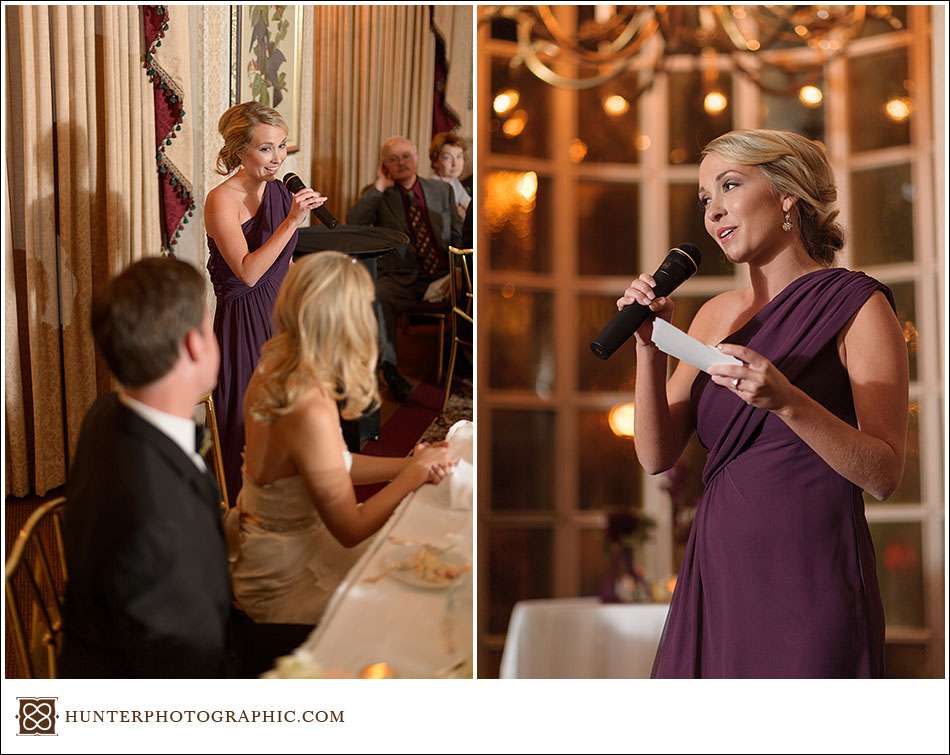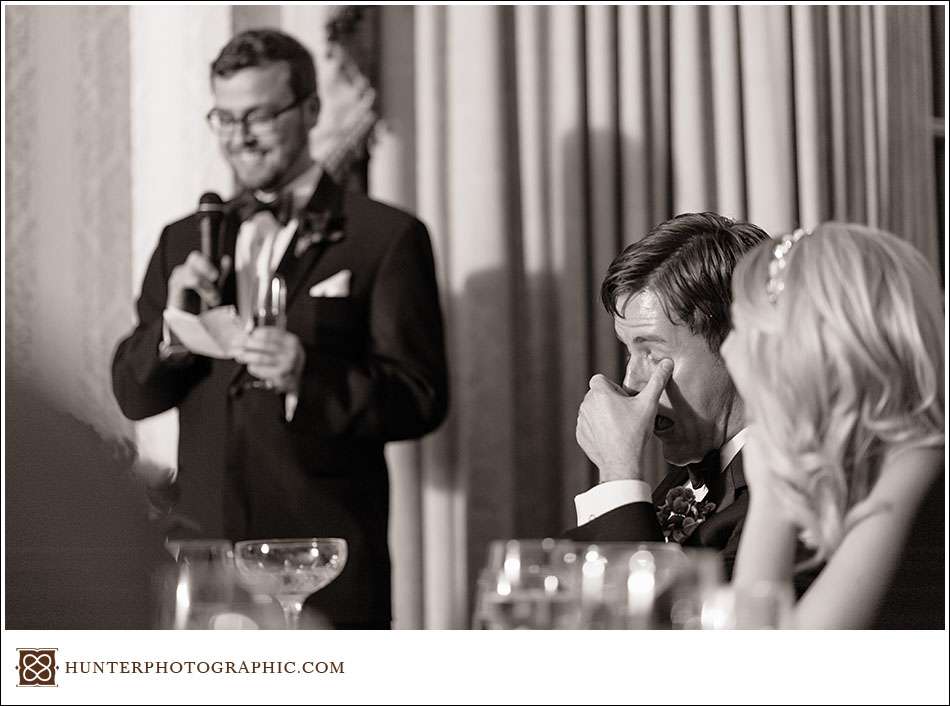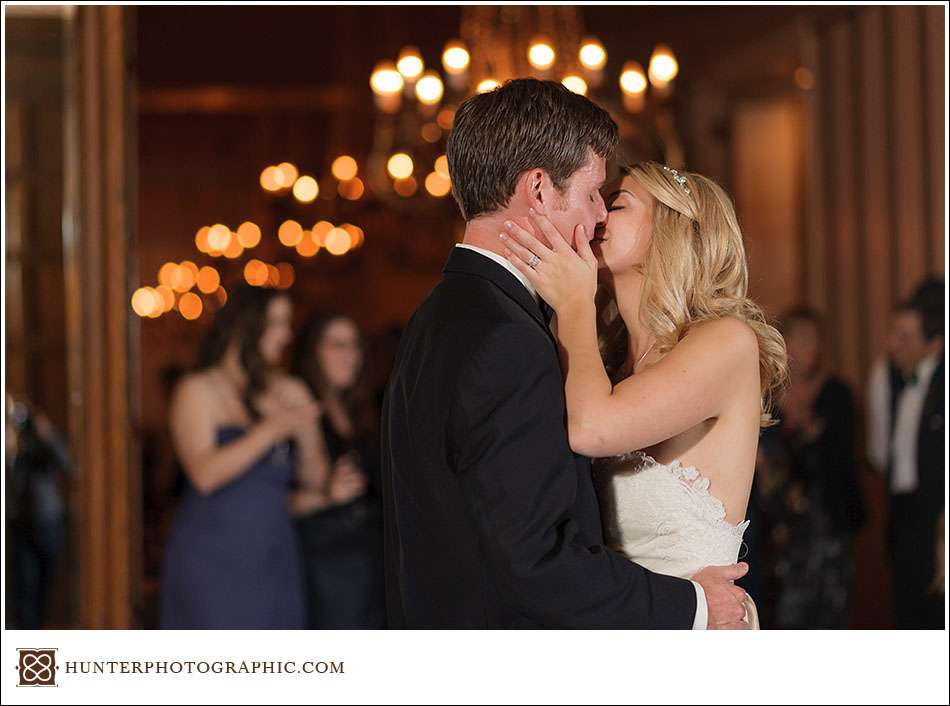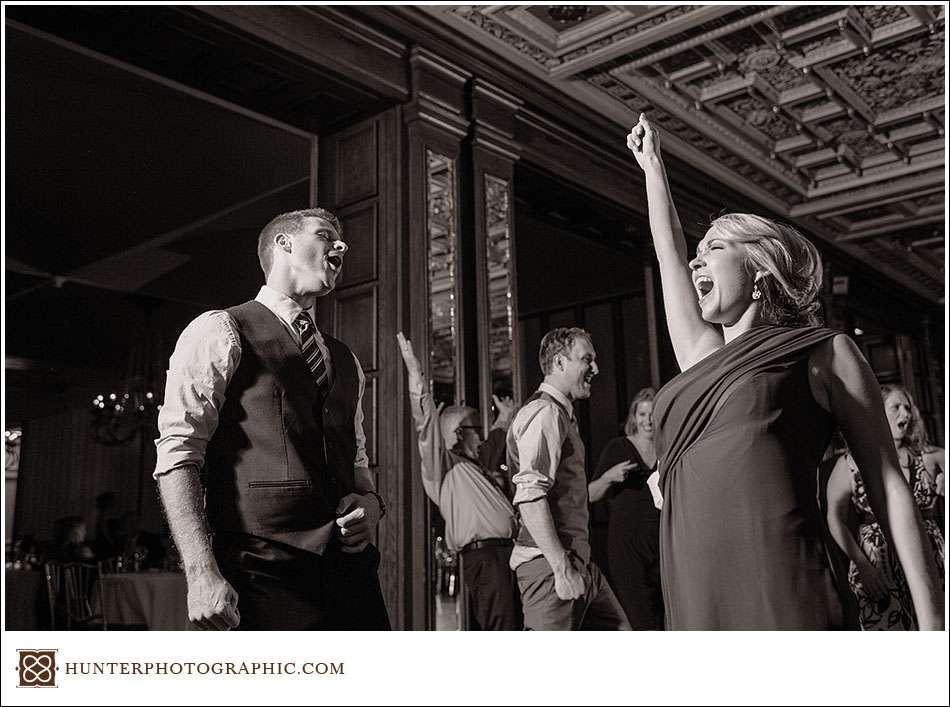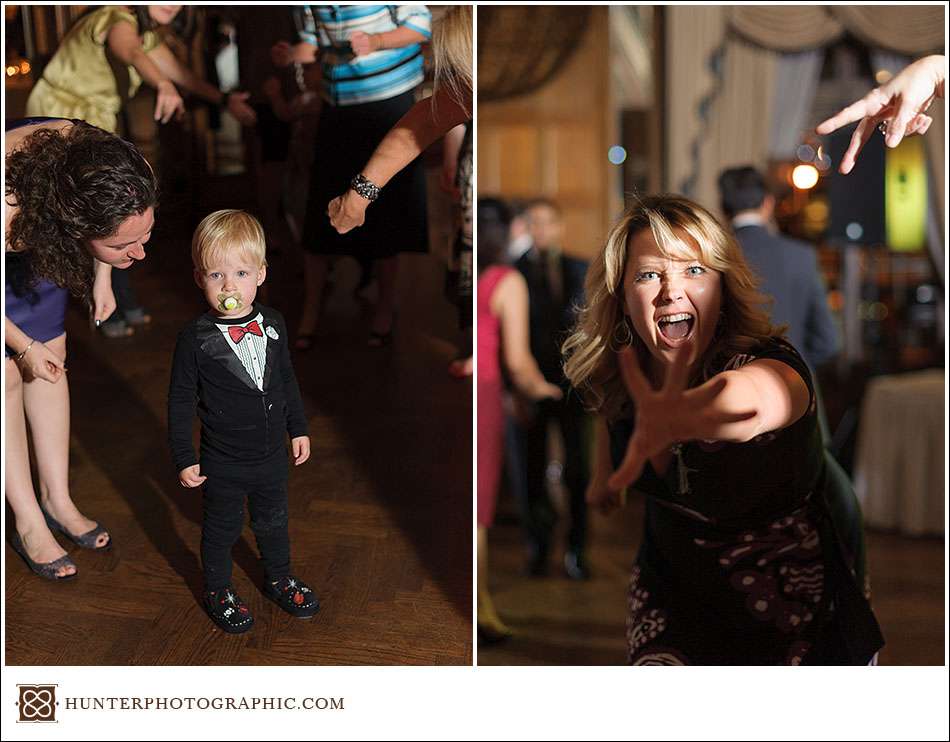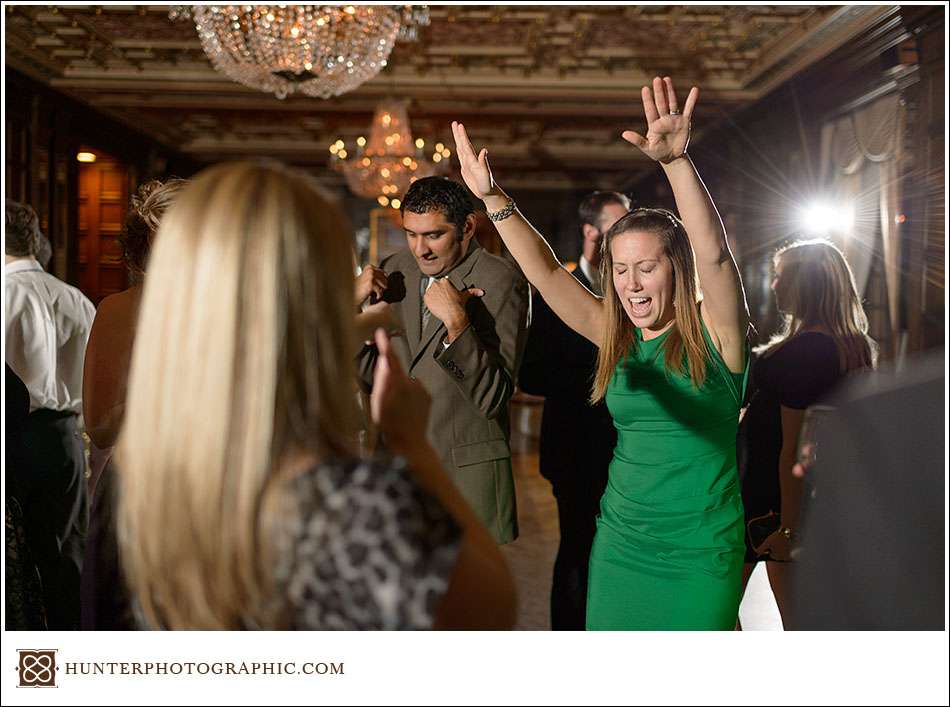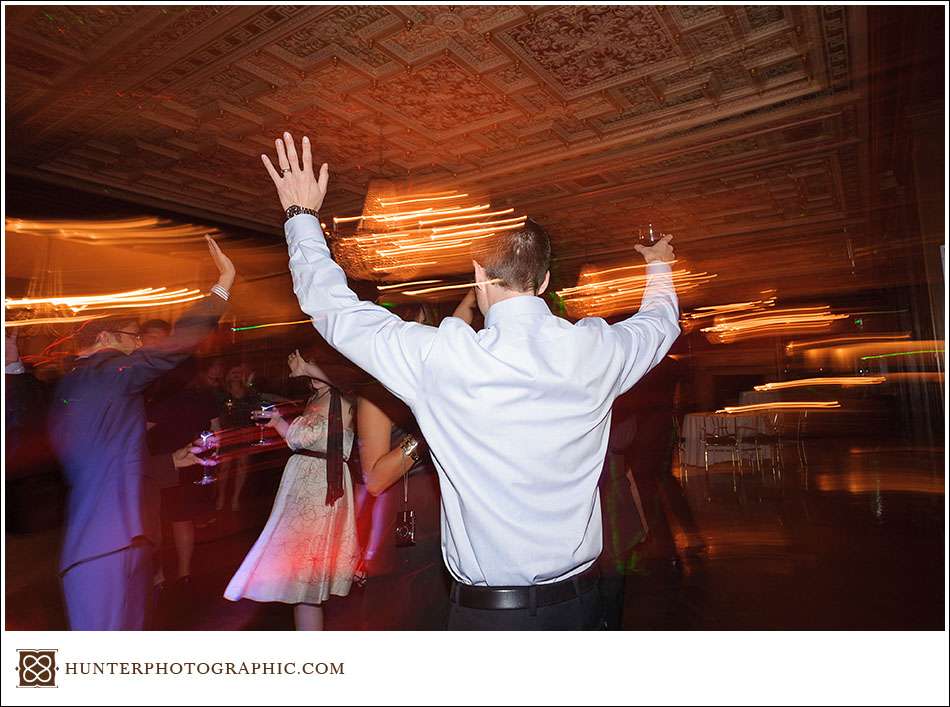 What an amazing wedding. I even got the chance to shoot some extra special film, seen mostly in the portraits above. I'm certainly looking forward to sharing more weddings, so stop back soon.
Venue – Athletic Club of Columbus
Florist – Flowers on Orchard Lane
Cake Artist – Short North Piece of Cake
Hair & Make-up – Jolie Laide
Dress – Tara Keely from Girls in White Dresses
Entertainment – Buckeye Entertainment