"My cousin Kristin is getting married and is looking for a photographer," said Matt, one of my best friends. "I think she should talk with you" he finished. We chatted a little while longer about traveling to Chicago for Kristin's wedding, about friends and about family. Not much later, I was on the phone with Kristin and Max and everything was going perfectly. Before I knew it, we were already planning their engagement session. I was anticipating an engagement session in Chicago, but little did I know that Kristin and Max had something very special in mind. Fans of the movie Stranger Than Fiction will know how much "little did I know" can mean.
Driving out of Chicago, Kristin and Max often vacation in New Buffalo, Michigan, a little beach community along the Michigan lake shore. Vacation homes, restaurants and surf shops (?) dot the beach side while boats float along the horizon. Further inland the land is dominated by small family wineries. It was in New Buffalo that Max chose to propose to Kristin. "It was right on the beach by the lighthouse," Kristin said when planning their destination engagement session. So it had to be New Buffalo. They would drive in from Chicago and I would drive in from Cleveland. We would spend time at the beach and then visit the amazing vintners at Round Barn Winery.
Just before their session, an opportunity presented itself to me. Long story short – I finally found a rather special camera I'd been lusting over for years. After $40 in overnight shipping charges, I had the camera just in time for Kristin & Max' session. Film has always been part of my aesthetic. The color, quality and sense of space can't be beat. For Kristin and Max' engagement session, it was all film. Still, film has been growing with me lately. Before, I used it just for the most special moments.
Now, I can't see doing an engagement session with anything but film. Hopefully you will see why in the highlights below.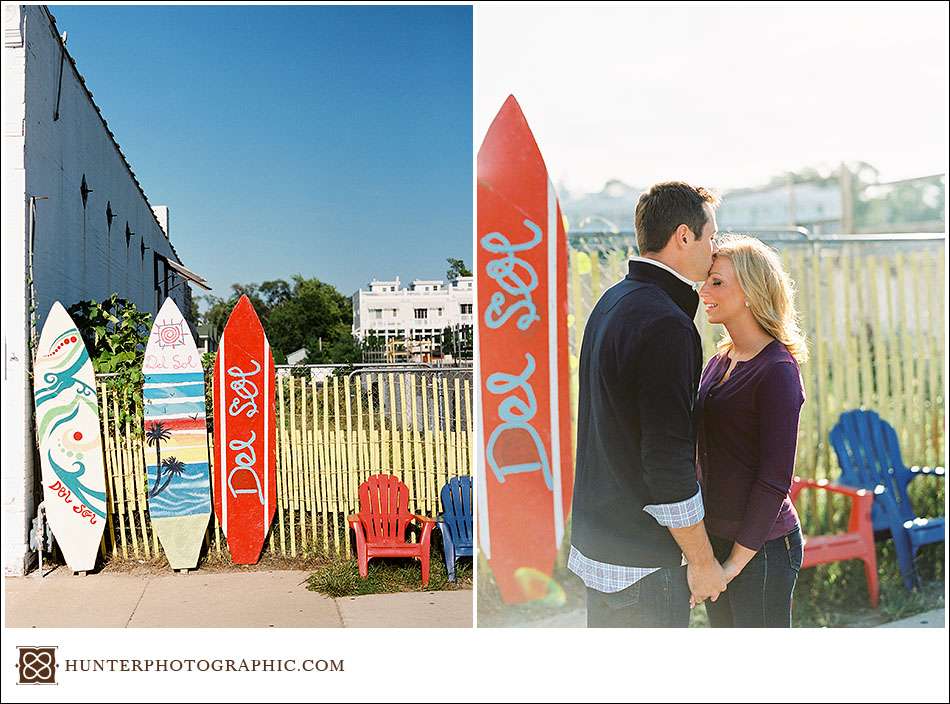 Apparently, there is surfing in Michigan. Who would think?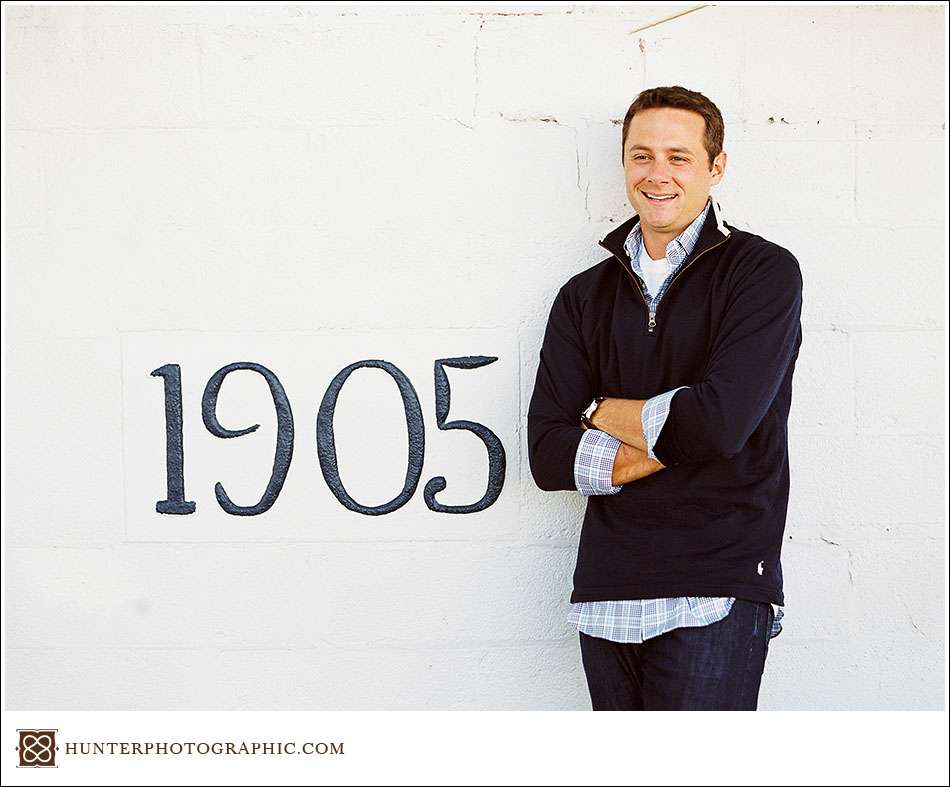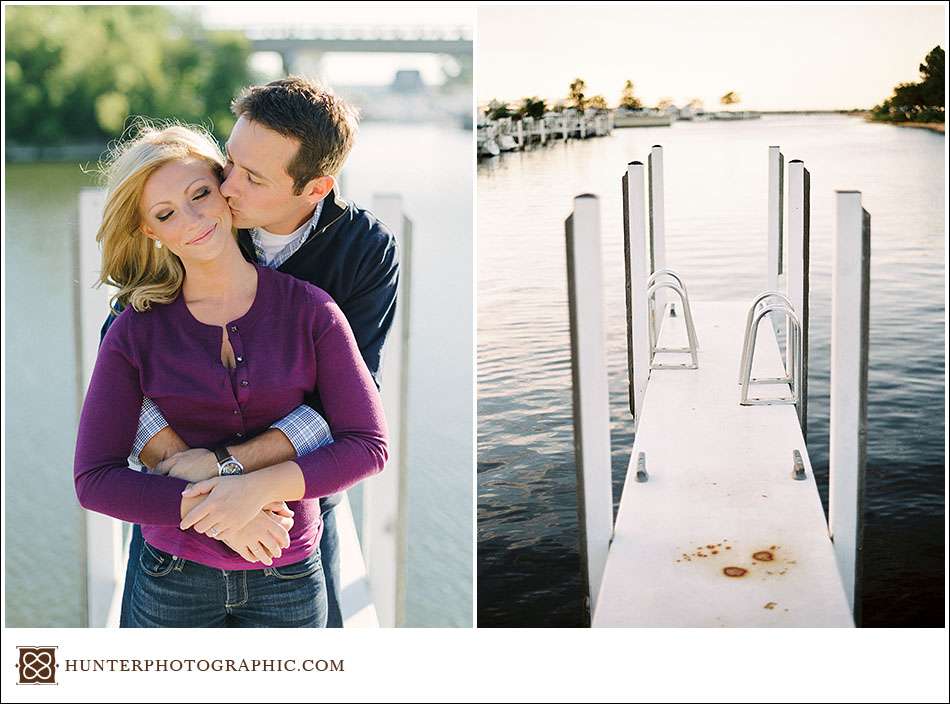 Kristin looking radiant at the city marina above and below.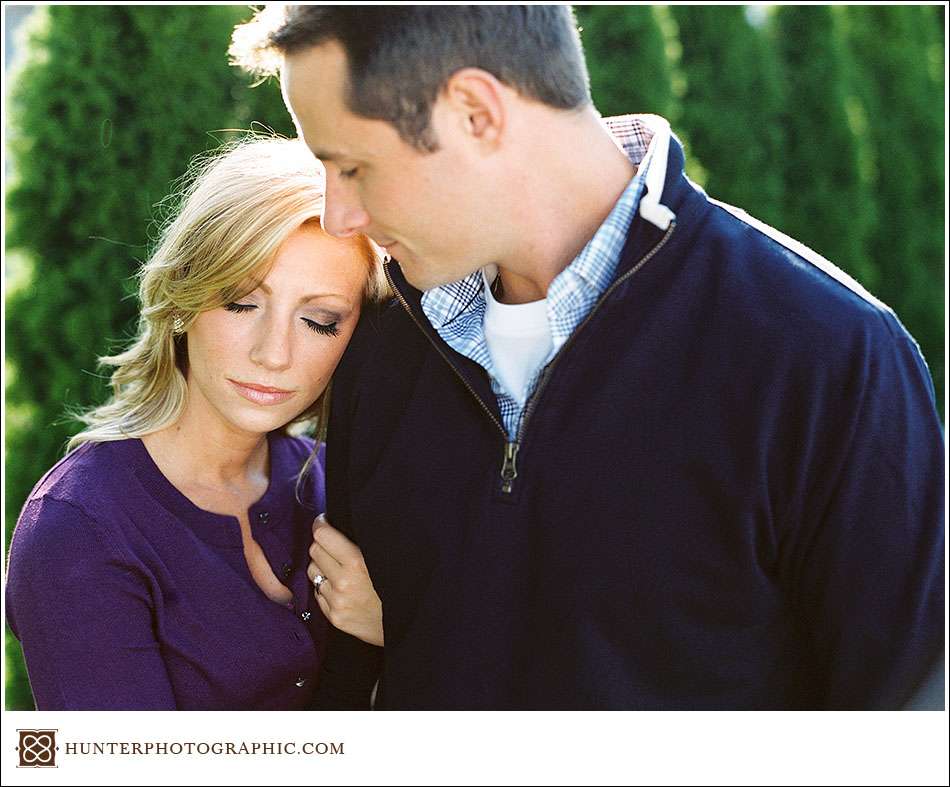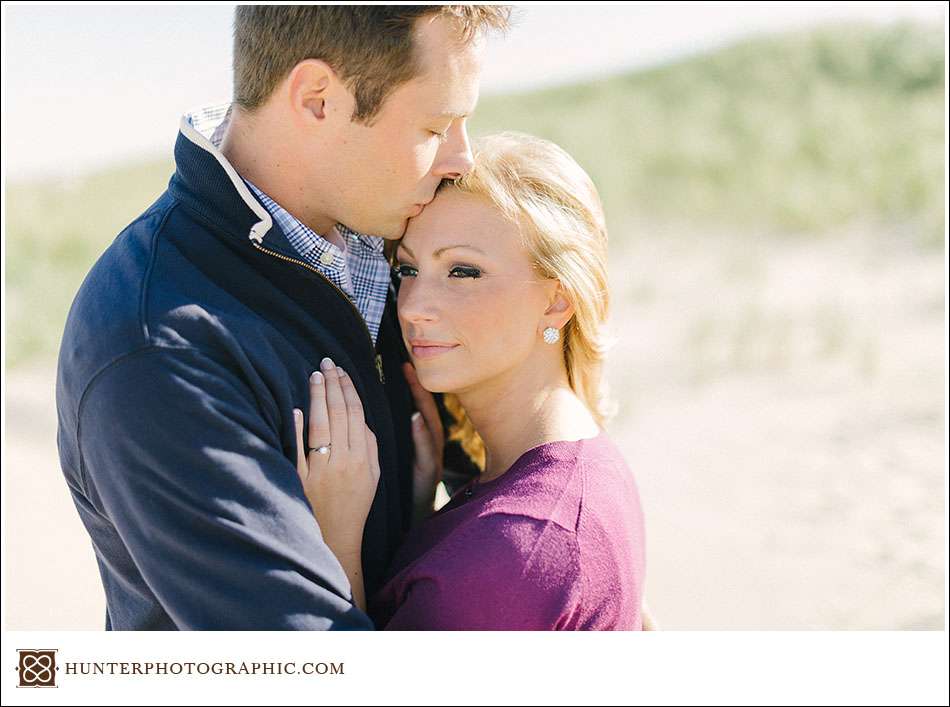 Together on the beach above, and on the boardwalk below.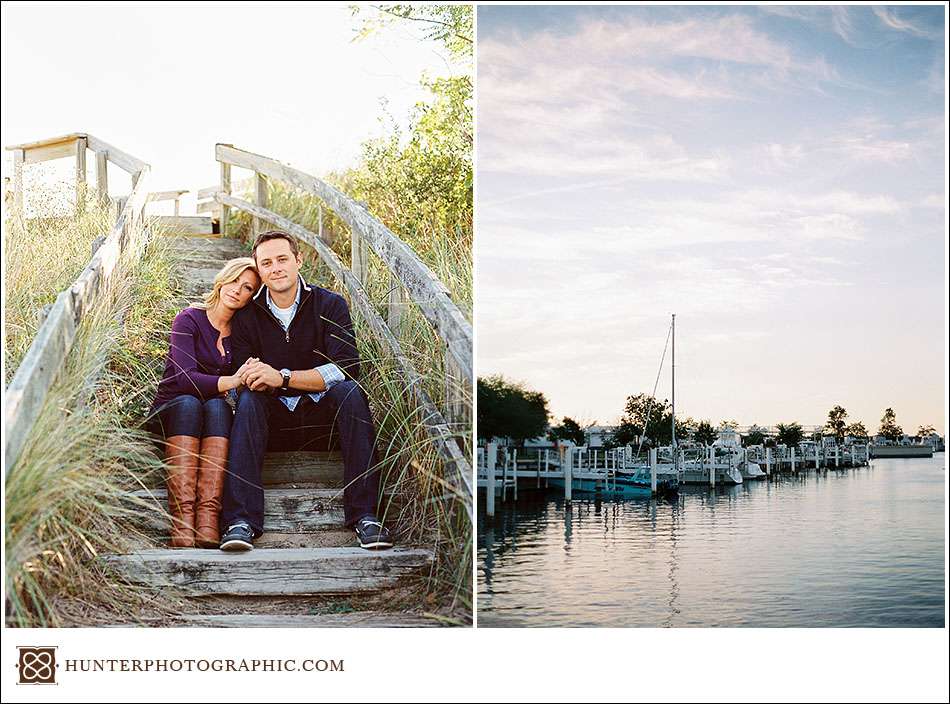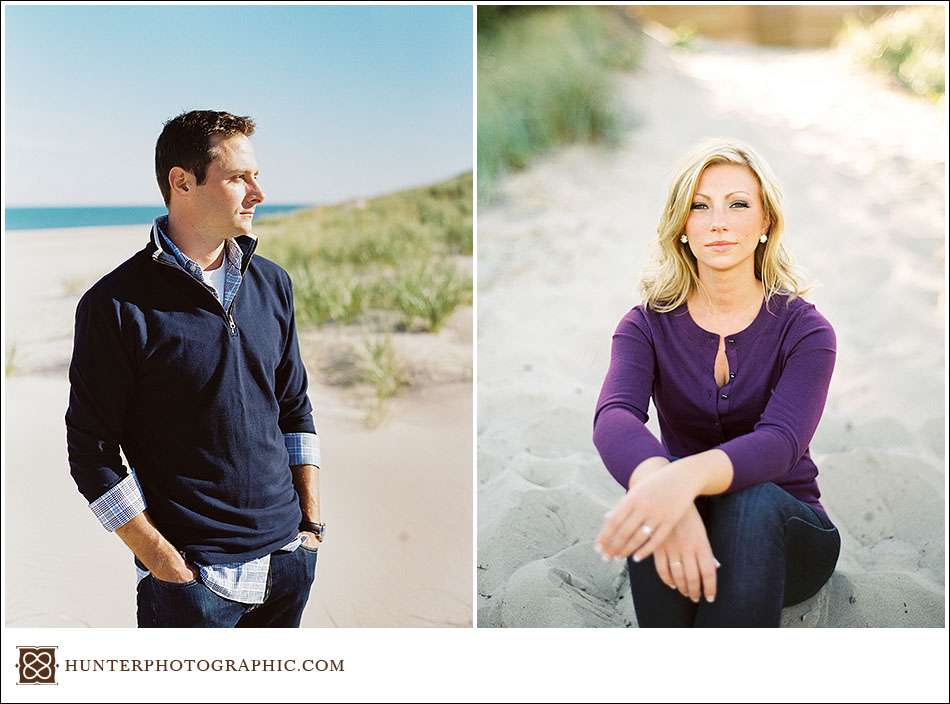 The above two individual portraits are some of my favorites from this entire year. They are both so perfectly fitting for Kristin and Max.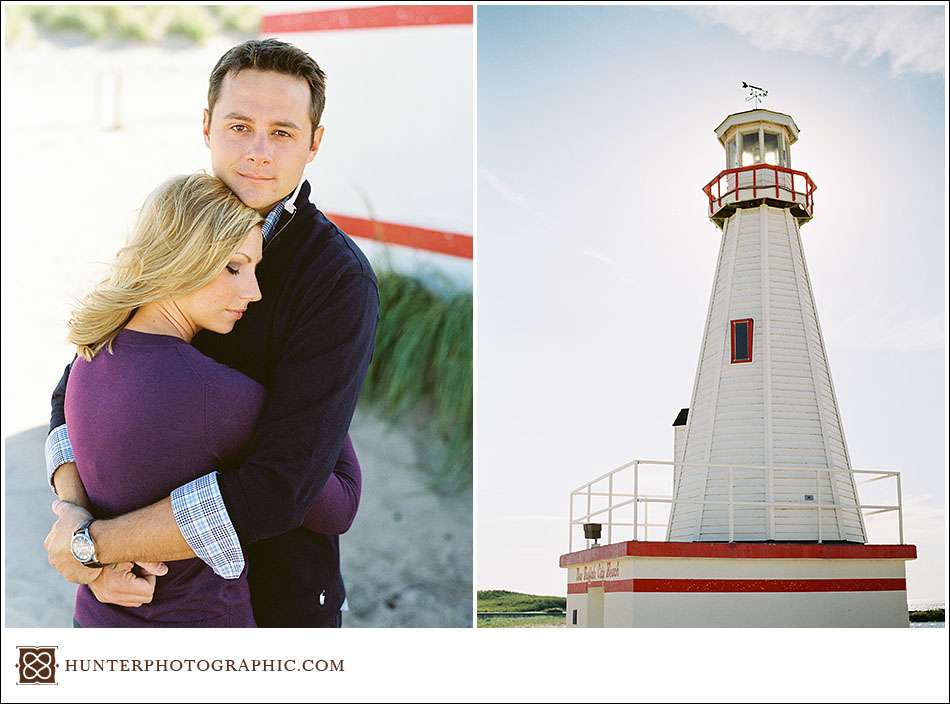 By the New Buffalo "light house". If you've see it, then you know why I am using quotes.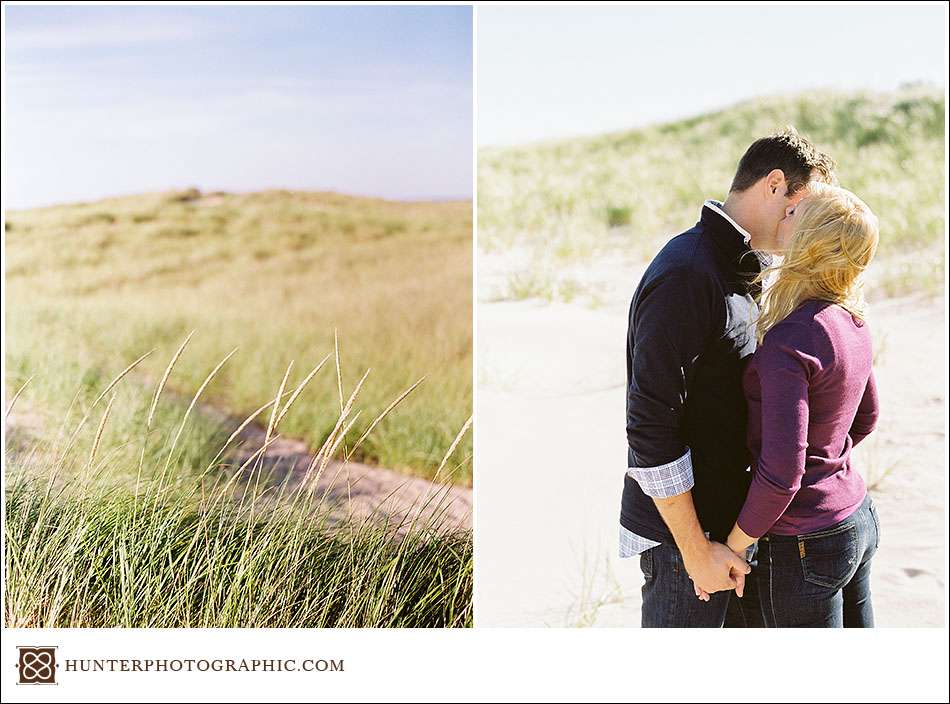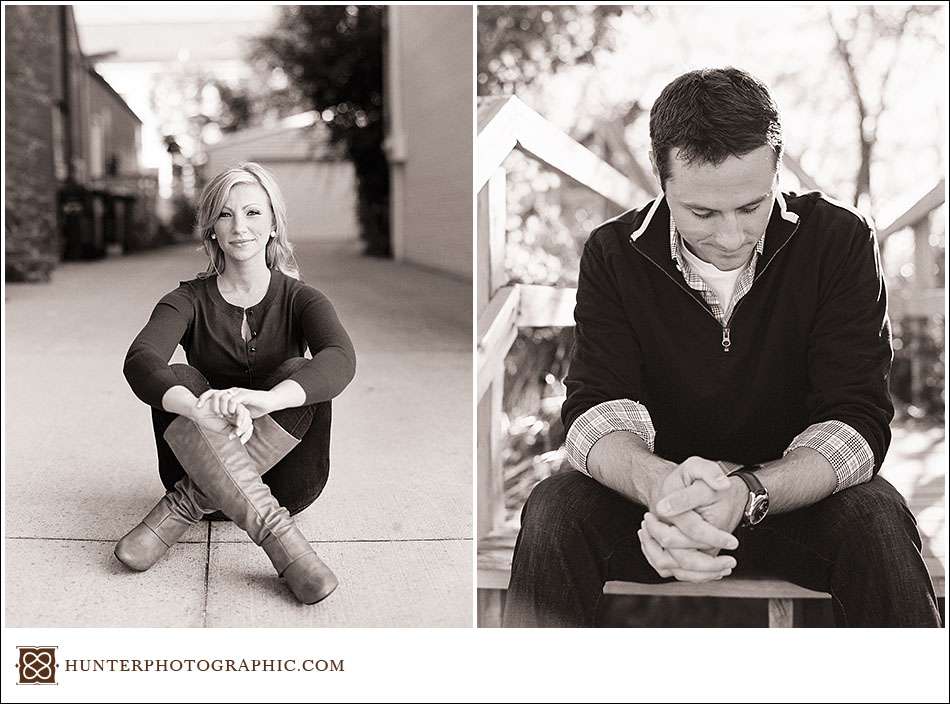 A couple black and whites above. Below, a little detail of Kristin's gorgeous engagement ring.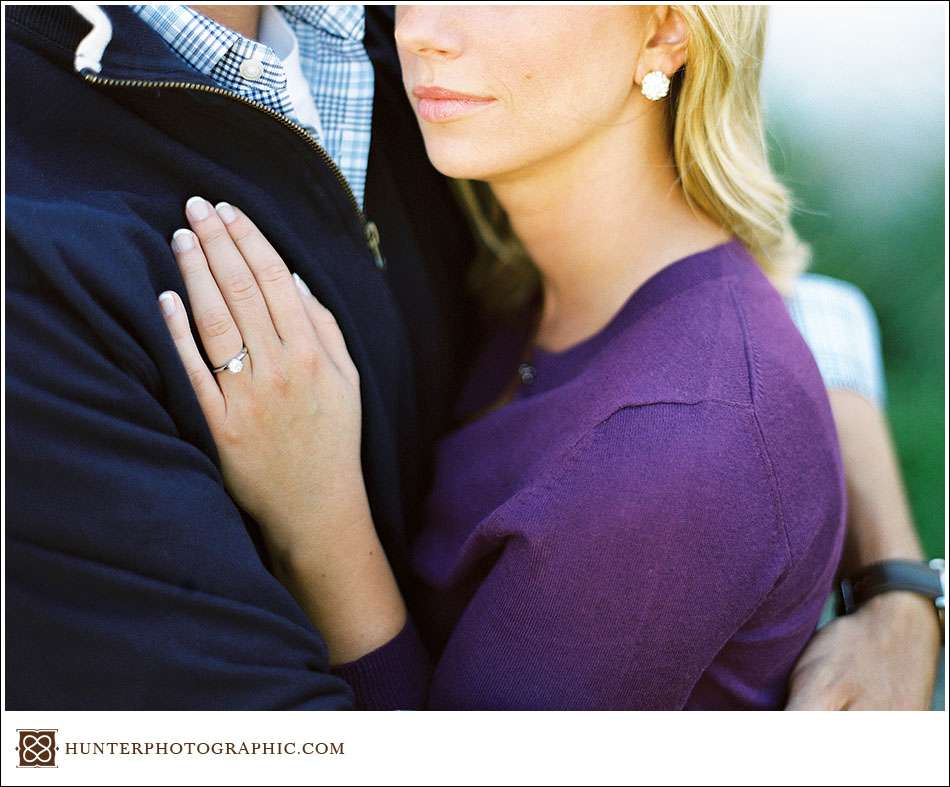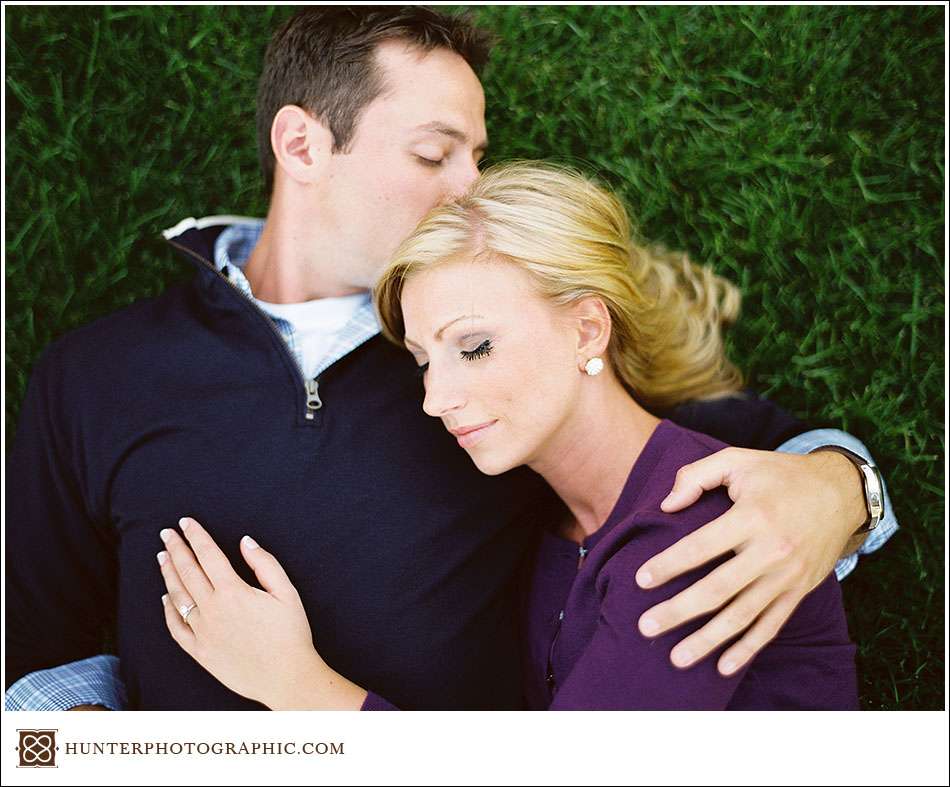 On the grass at Round Barn Winery above. Below, out in the vines.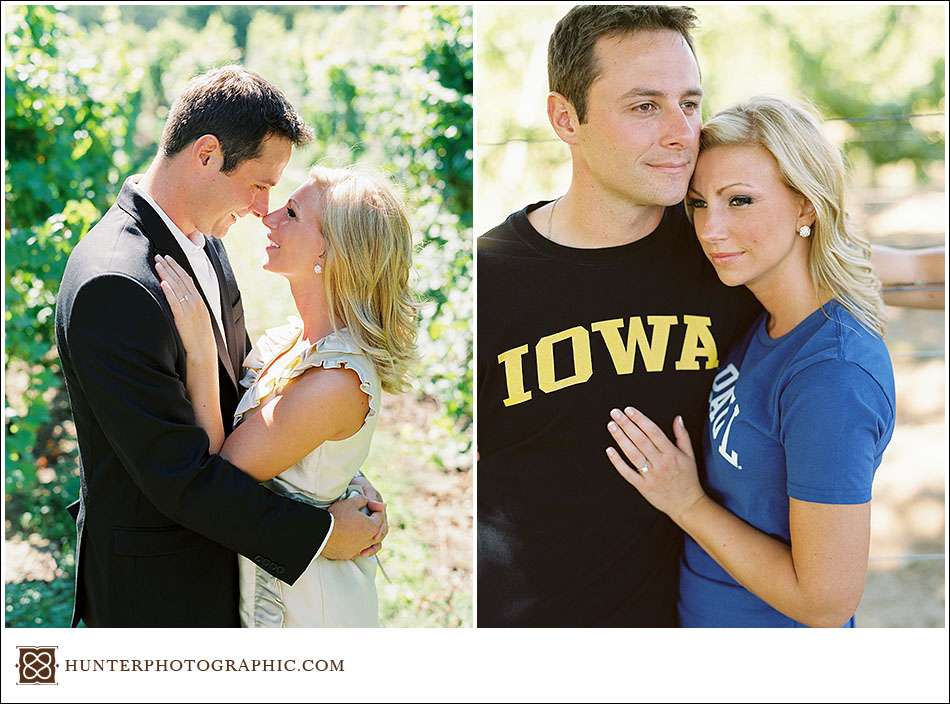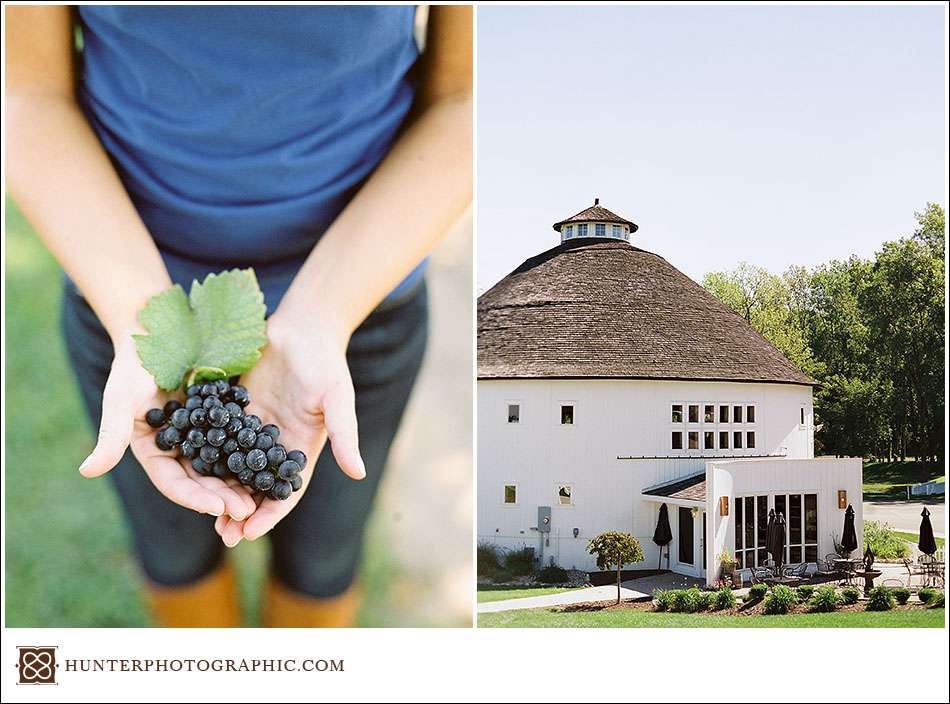 Above and below – details of Round Barn Winery and fruit found laying around.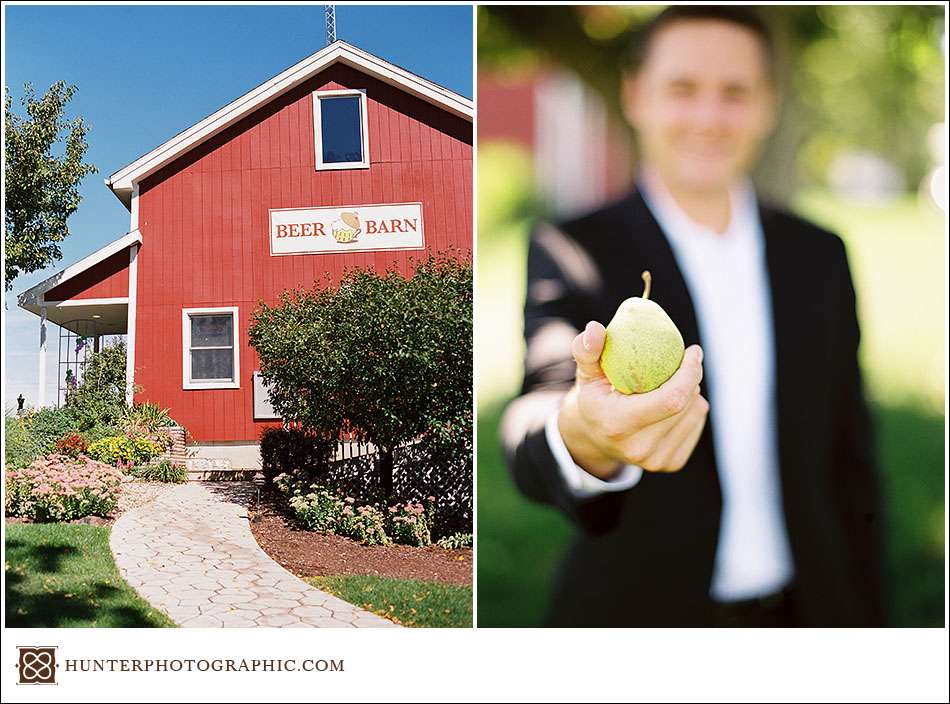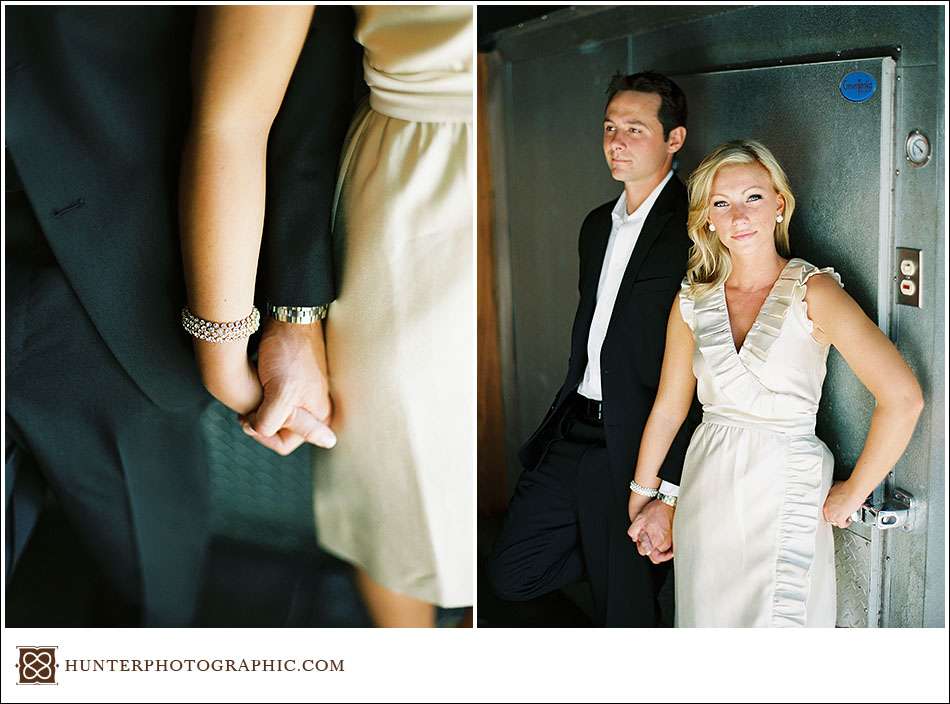 His black suit and her J. Crew dress make the perfect pair.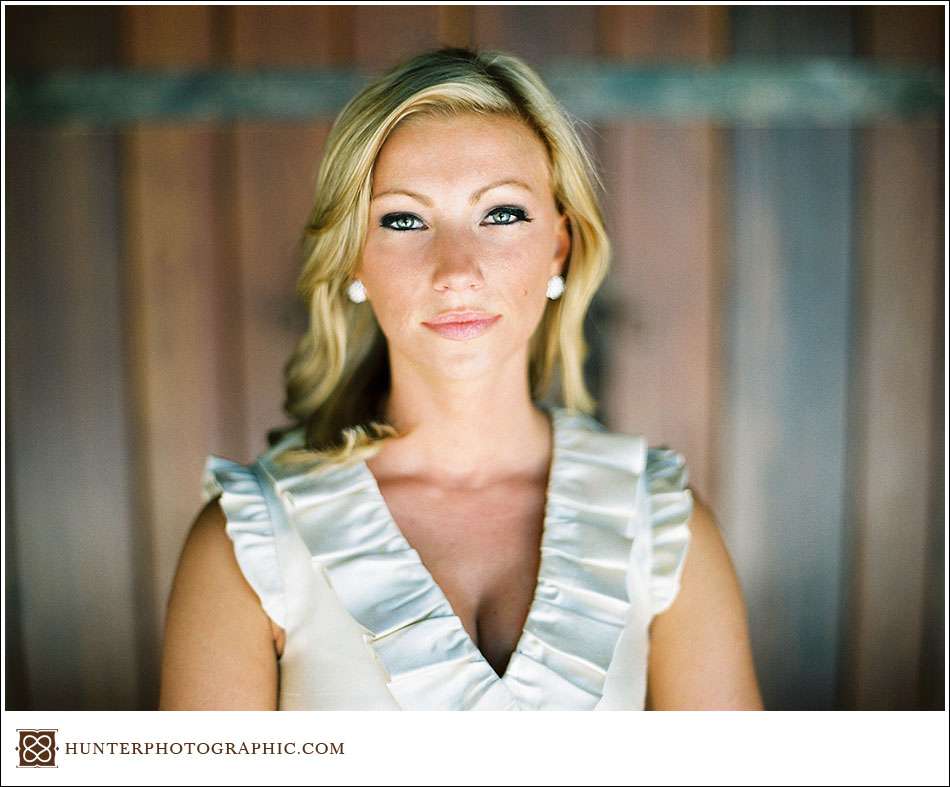 The light in Kristin's eyes makes the last one my favorite, I think. Truthfully, I'm having a hard time picking favorites. Heck, I almost included them all in this post, but knew I have to keep it manageable. Looking forward, we are already getting excited about Kristin and Max's wedding in Chicago. It'll be great to see them again and photograph their wedding.
Want to see more from this session? Check out more of the scenery in the scouting report. For the photographers or film curious, all of the above was shot using a Contax 645 medium format camera on Fuji Pro 400h film.