Whenever possible, typically dependent on time, I love to share wedding albums my clients design. Each one is unique and special. Plus, every wedding album turns out amazing. Not too long ago, Erika and Scott's wedding album arrived in my office. I had just a few minutes to capture the album before I delivered to their waiting hands.
Erika and Scott chose a very classic and contemporary fabric for their wedding album. It's a gorgeous gray, raw silk that features a very high sheen. The album is encased in a protective presentation box, held shut with a magnetic closure. The ribbon, while only decorative, puts a perfect finishing touch on the whole presentation. Within is an Heirloom album, one of two that I offer. The Heirloom features thick pages, which are stiff as boards. With extra pages Erika and Scott chose to add, the album weighs nearly 10 pounds.
A wedding album should be substantial. They're supposed to last for generations. I want my client's grandchildren to hold their album, so I have always been careful about album selection. This is why I insist on the hand-made approach, and why I use Cypress Albums. Dena and her team make it right the first time. Everything is hand-made and everything is custom. I even had the chance to visit Cypress as this very album was being made. Seeing the work in process really helped me to understand how seriously Cypress takes their work. What Cypress does is really amazing.
Below are just a few highlight's of Erika and Scott's album. I hope you enjoy!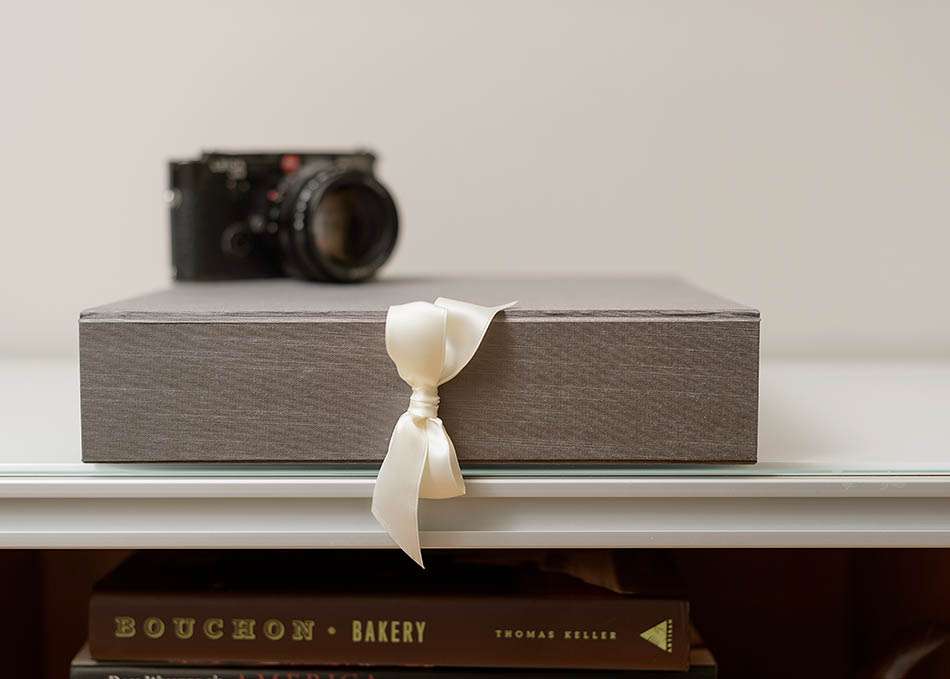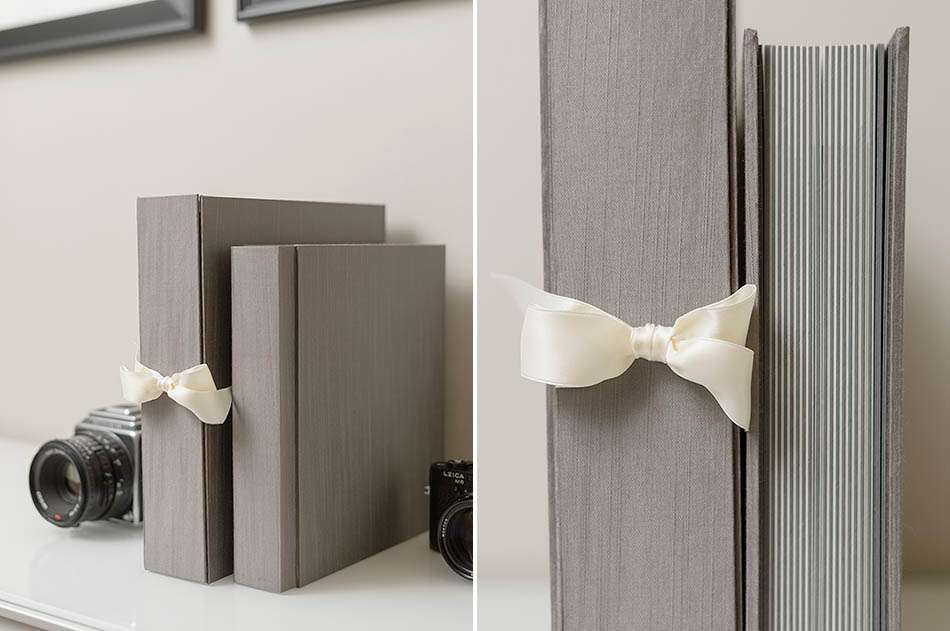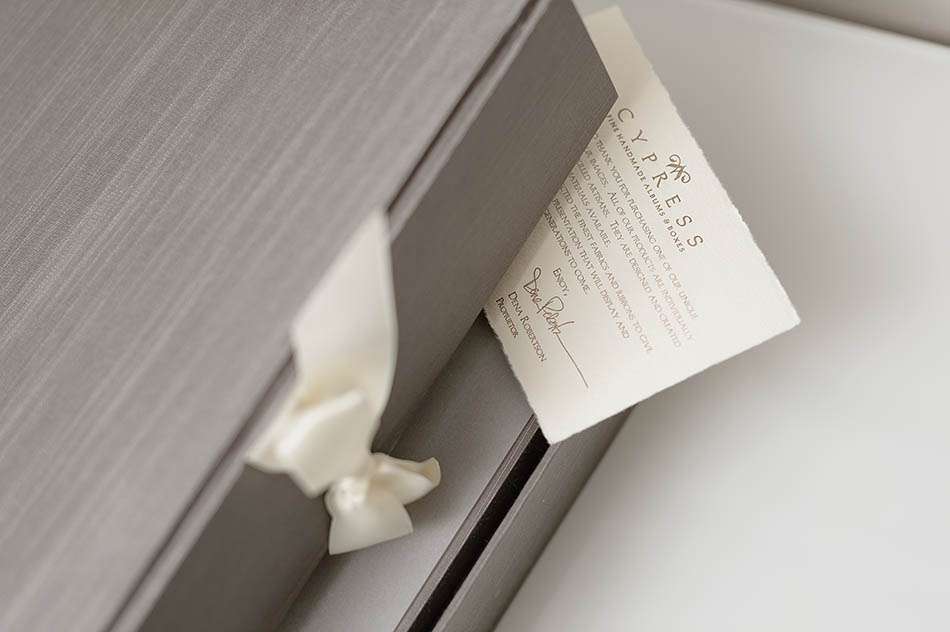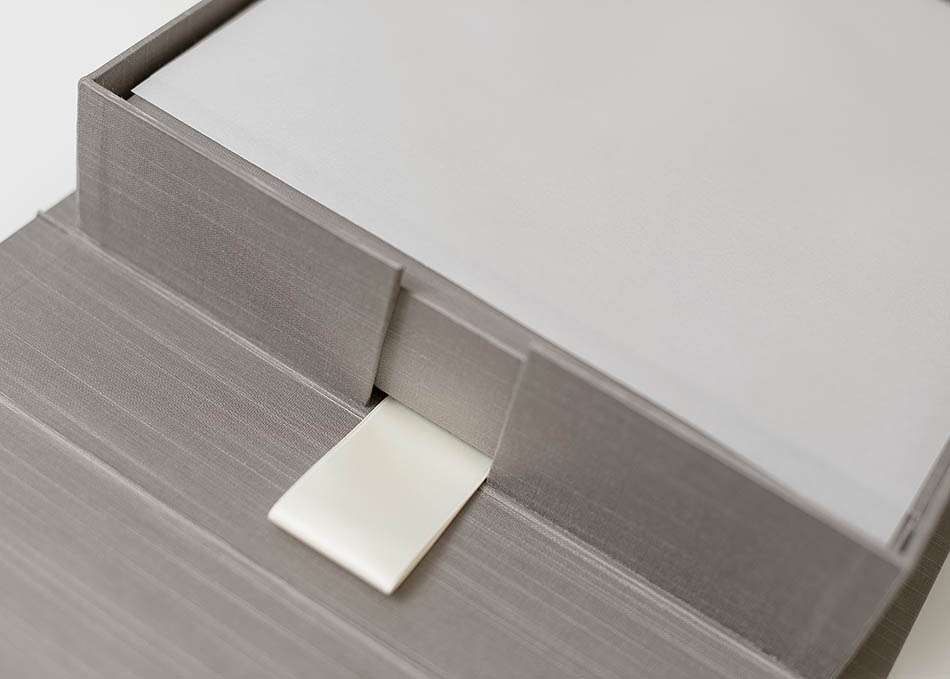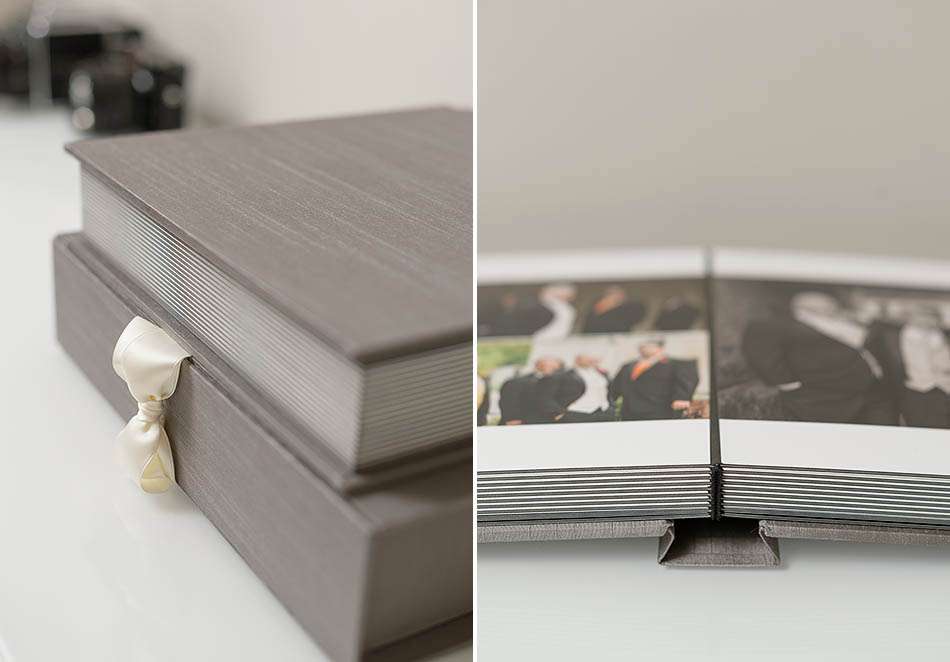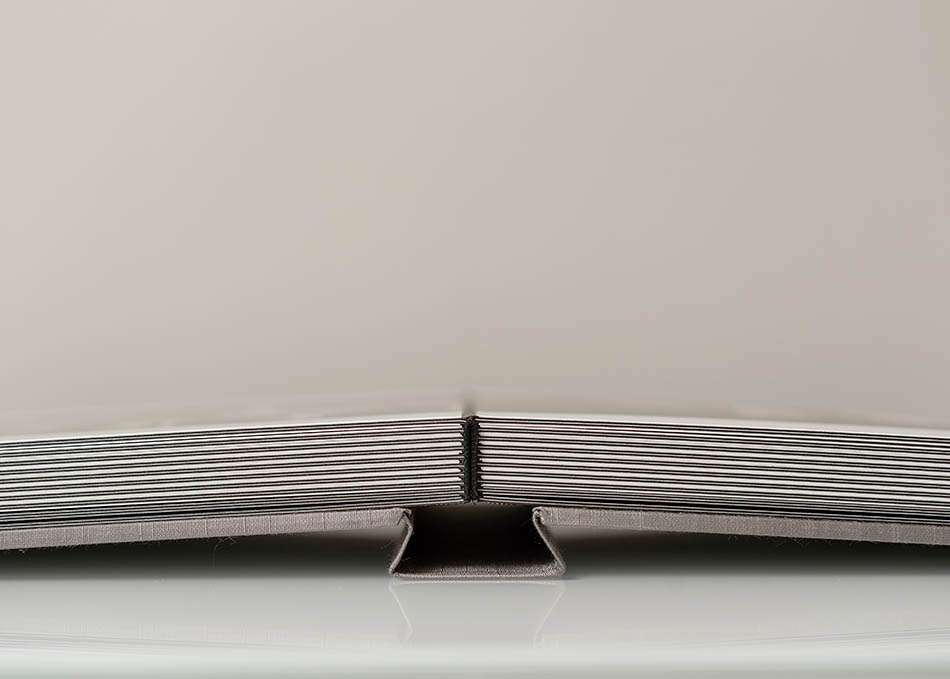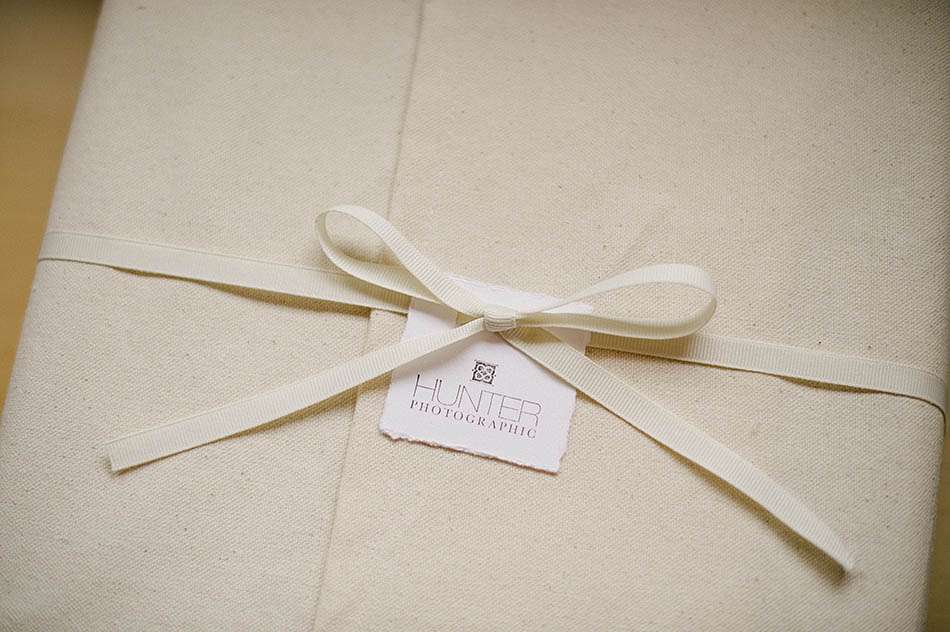 I'm really appreciate good presentation. So I made sure to wrap up Erika and Scott's wedding album and seal it nicely with a bow and tag. As I work on more client albums, I will share what I can. Definitely stop back to see more soon.