Let's start with – Alli and Dan's wedding was truly amazing! It was a great way to end a busy wedding season. For a few reasons, we were so excited to be a small part of their wedding day. They are such a great couple. Also, the location was simply stunning. This wedding happened to be my first Jewish wedding. Last but not least, the ceremony and reception were full of energy and love. The energy permeated everything. I usually have fun at weddings, but Alli and Dan's wedding at the Renaissance Hotel in downtown Cleveland was truly a blast!
Working with Alli and Dan could not have been better. Normally working with an out-of-town couple can have some challenges. However, Alli's family was a huge help. Working with her mother before the wedding made all the difference in the world. Plus, I felt a personal connection to Alli and Dan. They were referred to me by friends and live in my old home town – Chicago.
The wedding was entirely hosted by the Renaissance, with the ceremony and reception in different rooms. The design created by Kim Singerman of Noteworthy Events was stylish, opulent and understated all at the same time. Various tones of white were used throughout and it looked amazing. The reception was lit beautifully to really show off the hotel. To compliment the great design, the team at Stephen Tokar Floral & Designs brought in some amazing floral arrangements. They draped a custom-made chuppah in white orchids and used complimentary flowers to decorate the tables.
So what really kept the guests going late into the night? None other than the Jerry Bruno Orchestra. They were so much fun and created an high-energy atmosphere. Below are just a few of my favorite photographs from the day –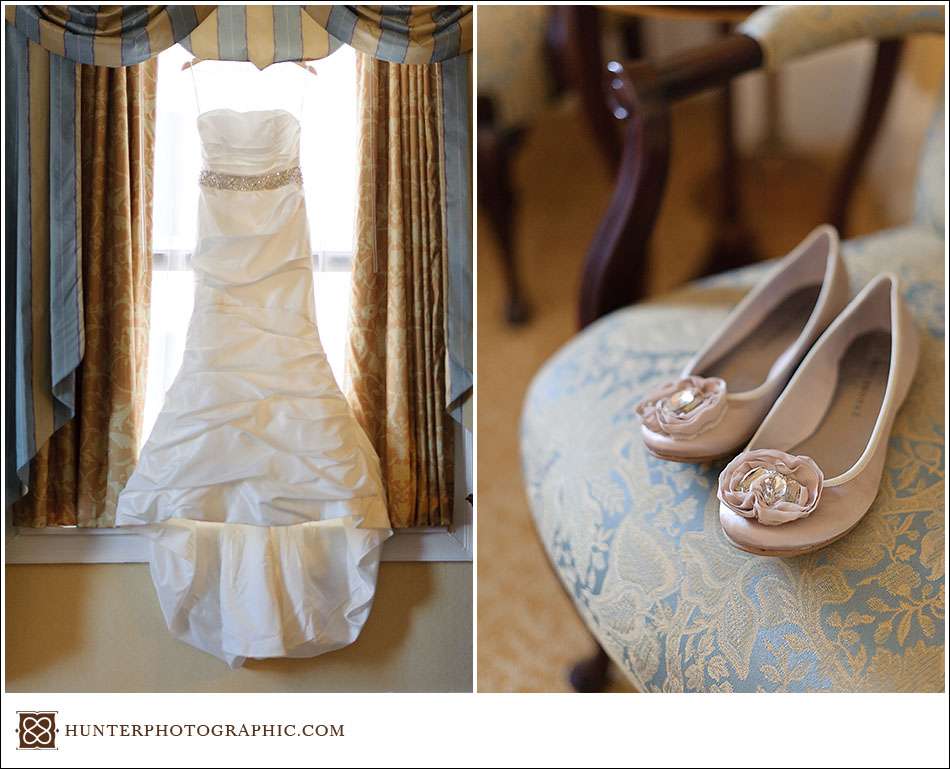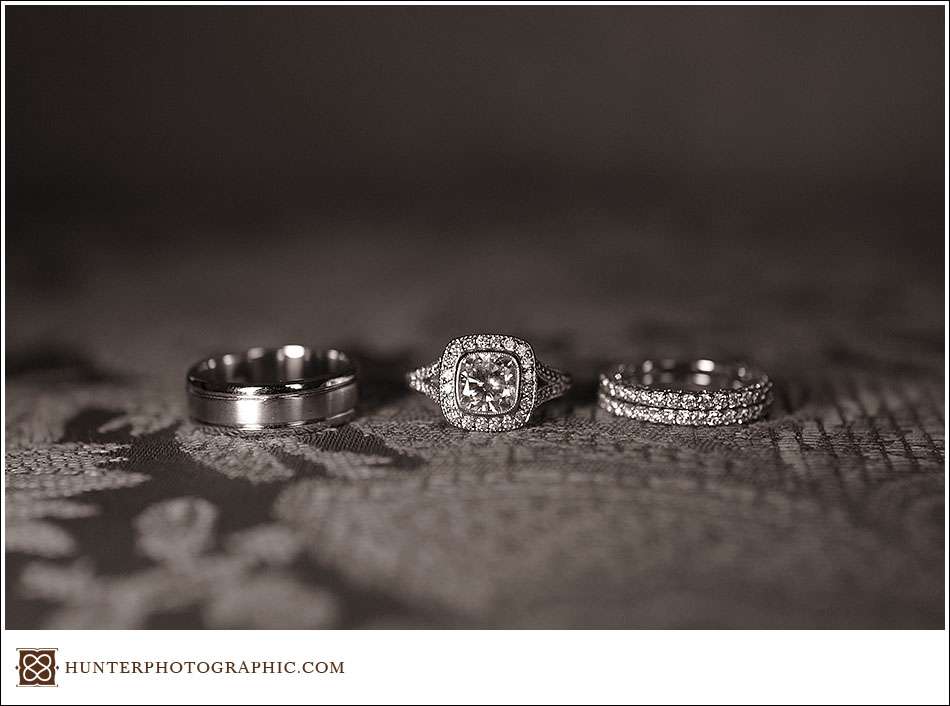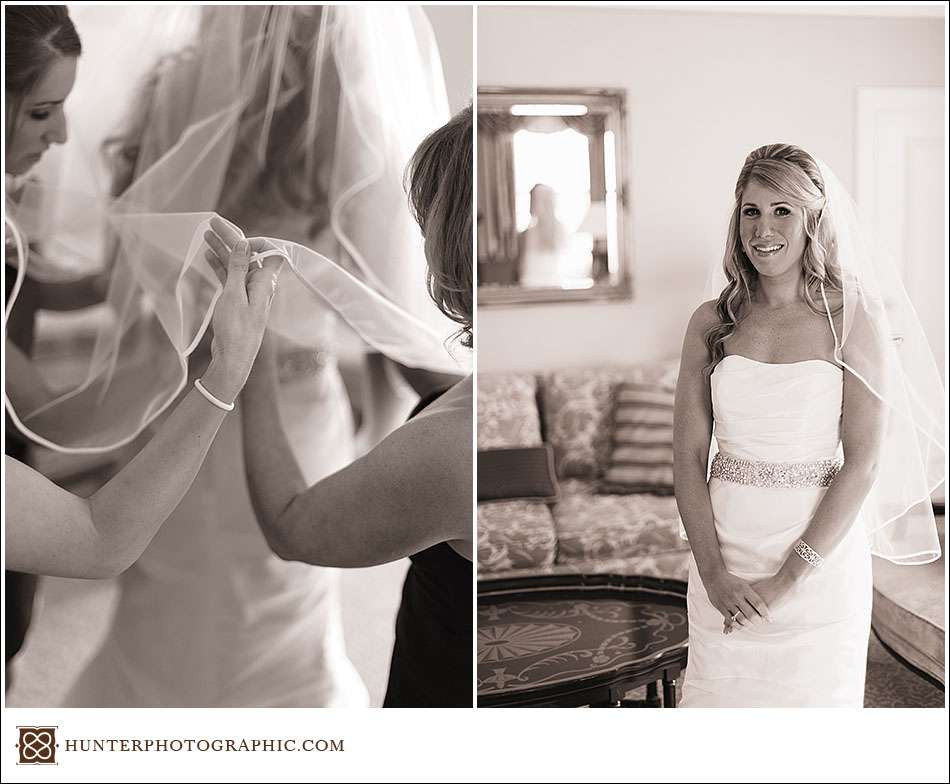 Alli's sisters and mother helped her to slip into her gorgeous wedding dress. The full veil was perfect for Alli. We then headed out into downtown Cleveland for a first look.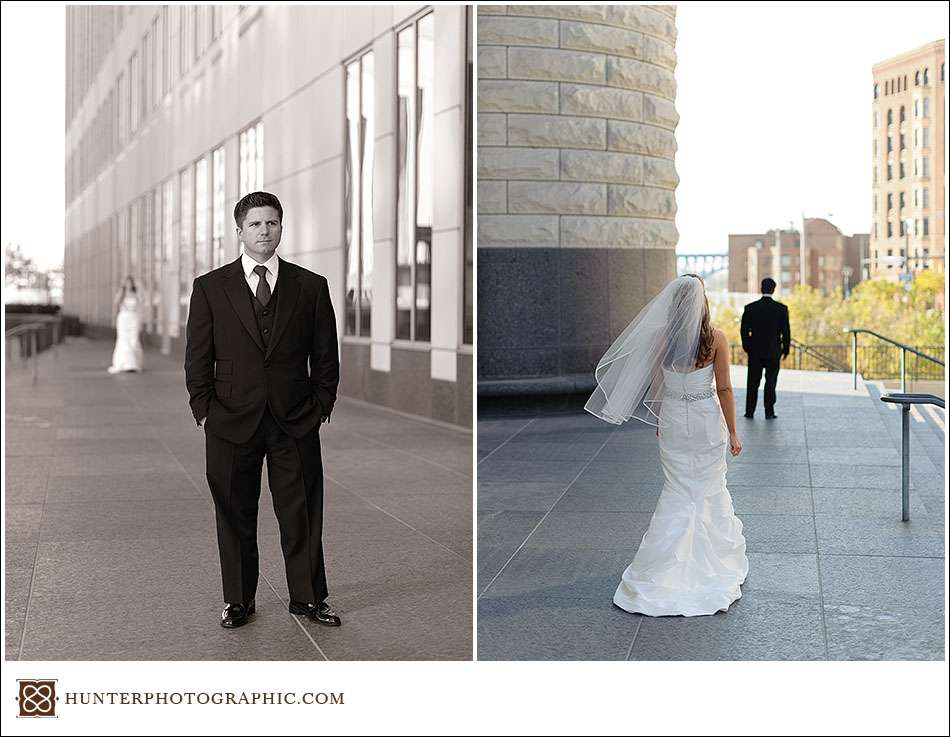 Coordinating a first look in an open space can always be tough. Thankfully, it was a little easier this time because we had a great team to help out.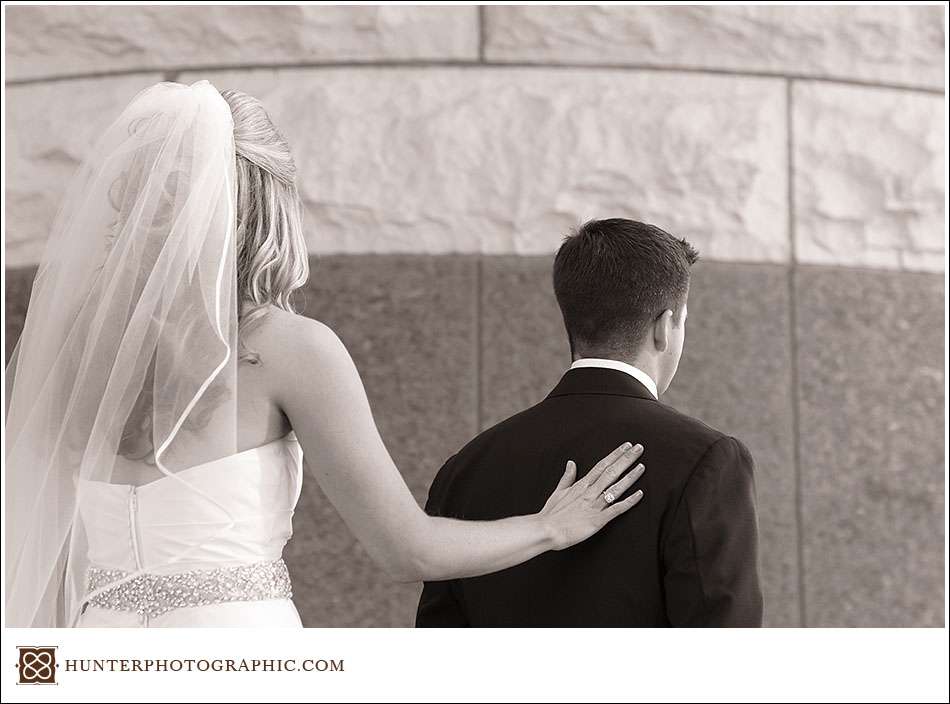 Oooh – so exciting! The anticipation always kills me.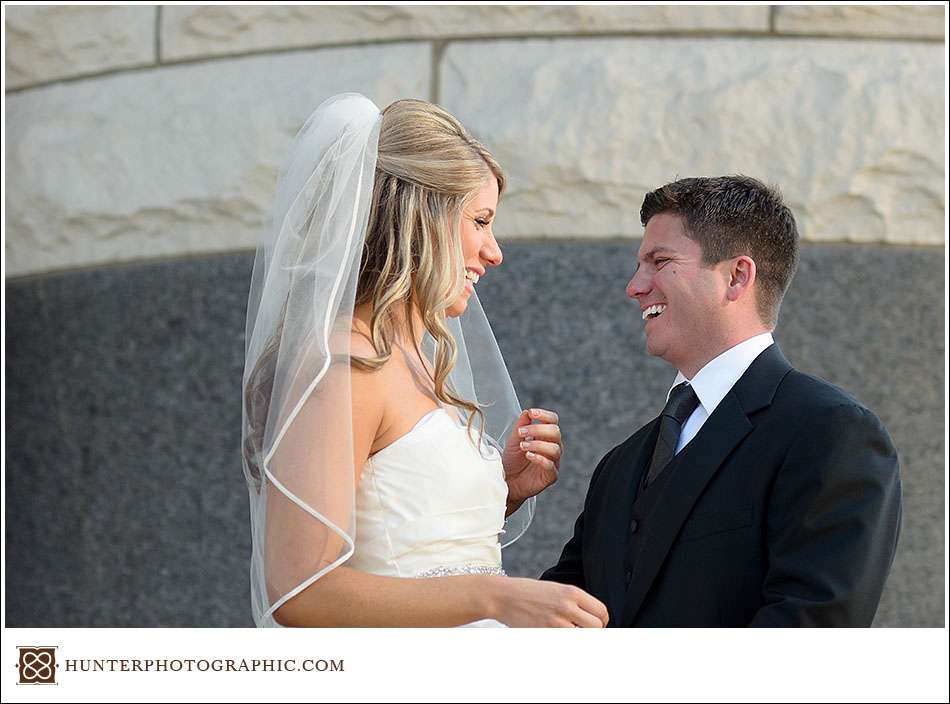 I love Dan's reaction to seeing Alli for the first time. That reaction is why I always recommend a first look if my clients are willing.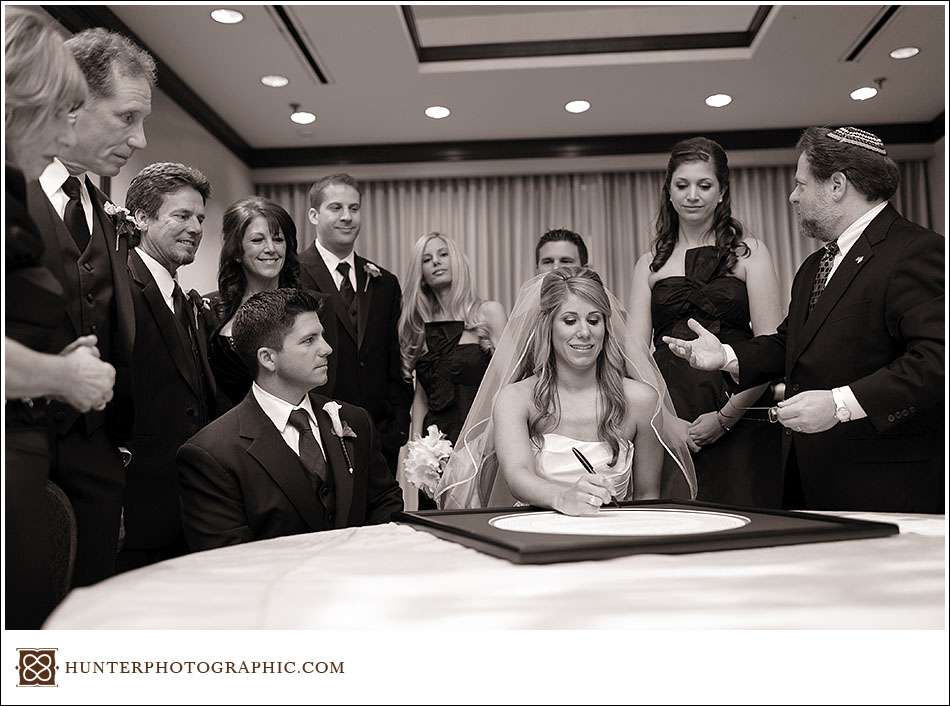 One of the best times during a Jewish wedding ceremony is signing the Ketubah (marriage contract). The families gather around as the rabbi reads the document and the bridal party signs it. I really like the wide-angle photojournalistic shot above.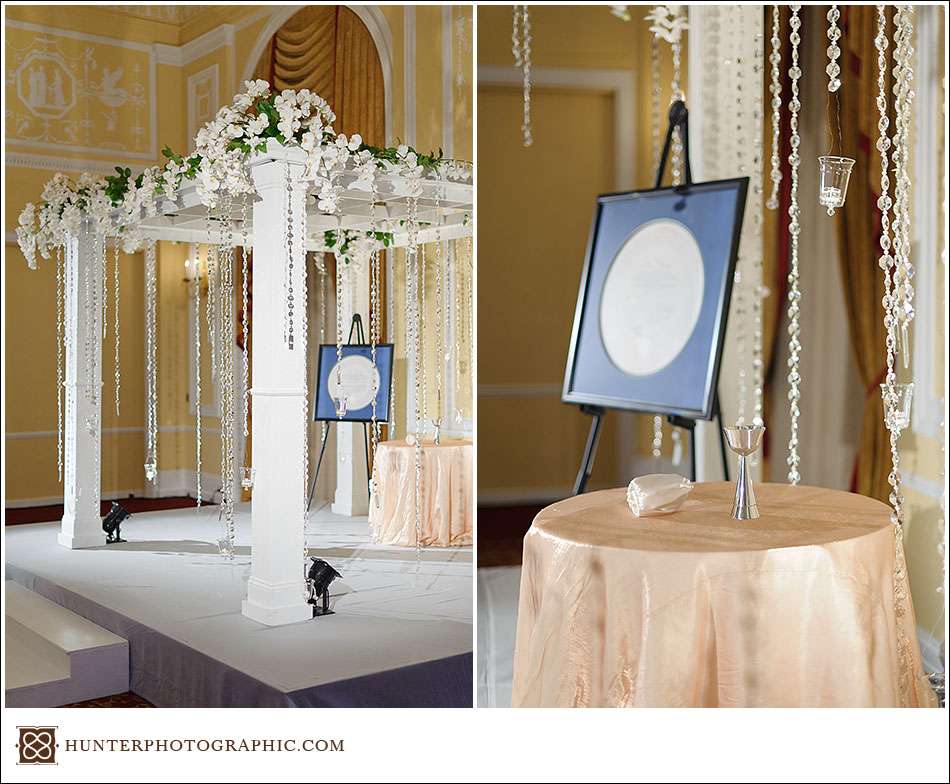 As I noted above, Alli and Dan's wedding chuppah was gorgeous. It was draped top to bottom in white orchids, candles and beaded crystal threads.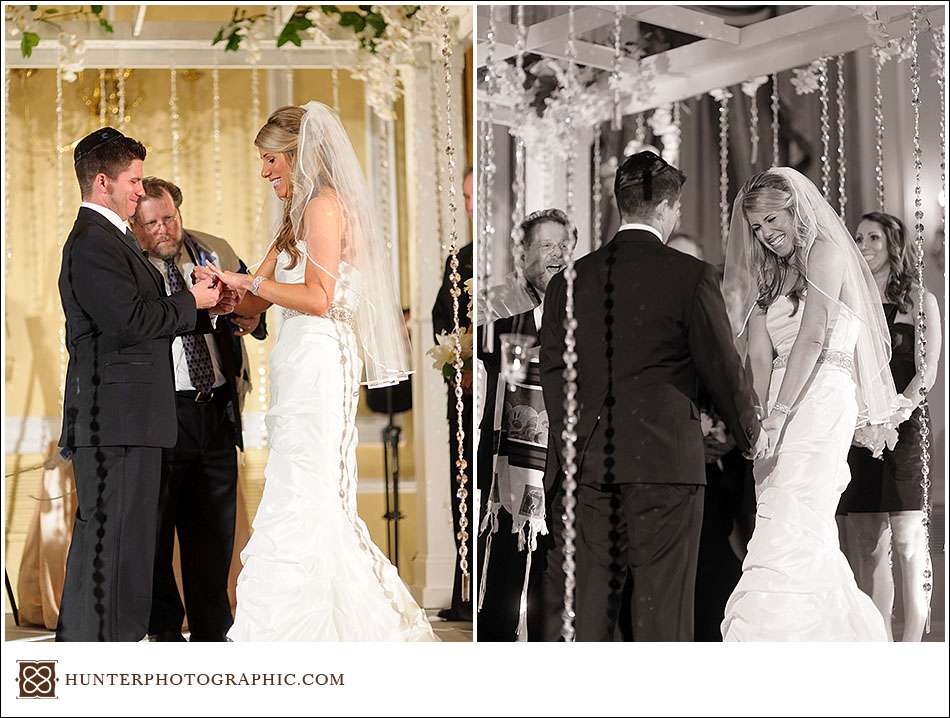 All happiness and cheers on their wedding day!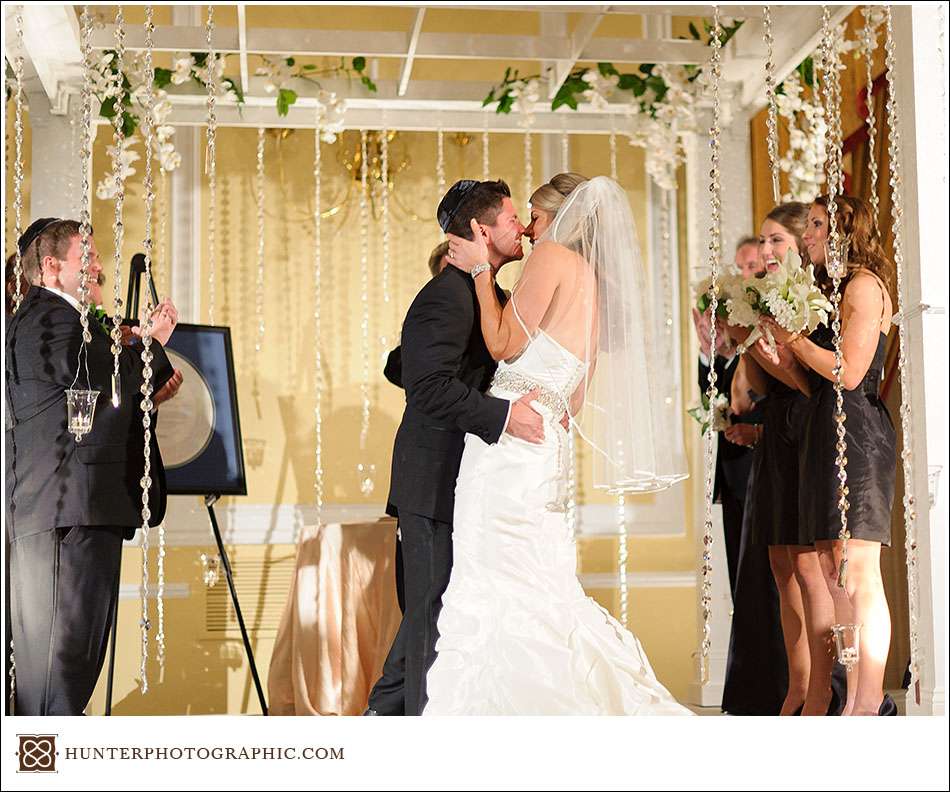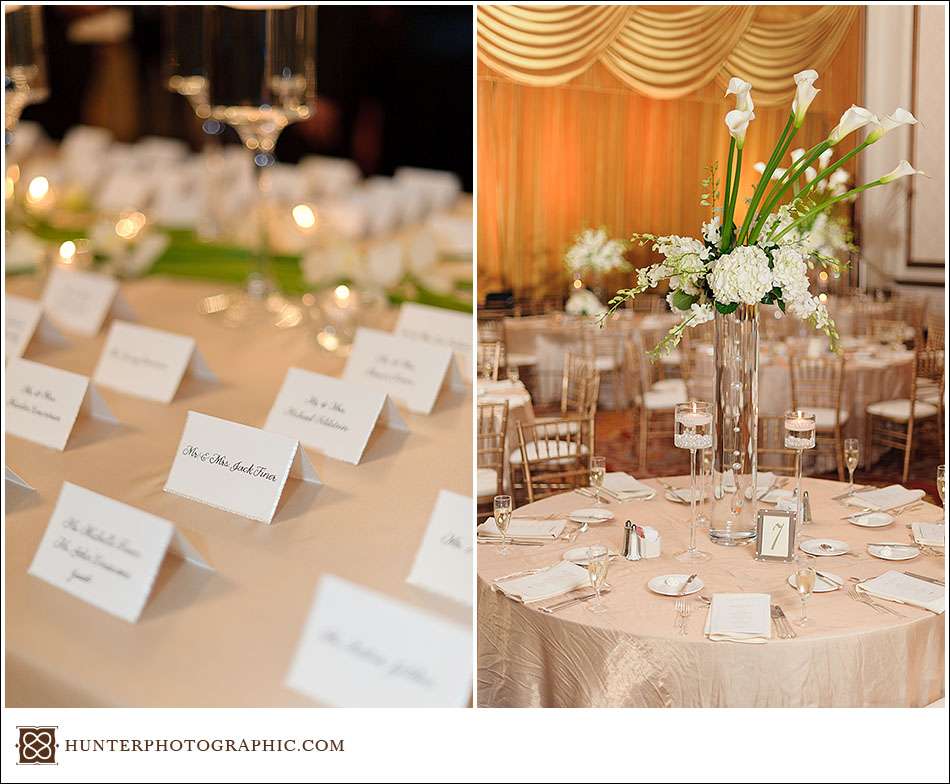 The reception design created by Noteworthy Events and Stephen Tokar was lavish and classic! Simple white flowers throughout to match each place setting. Even more so, the lighting design really lit up the room (pun completely intended).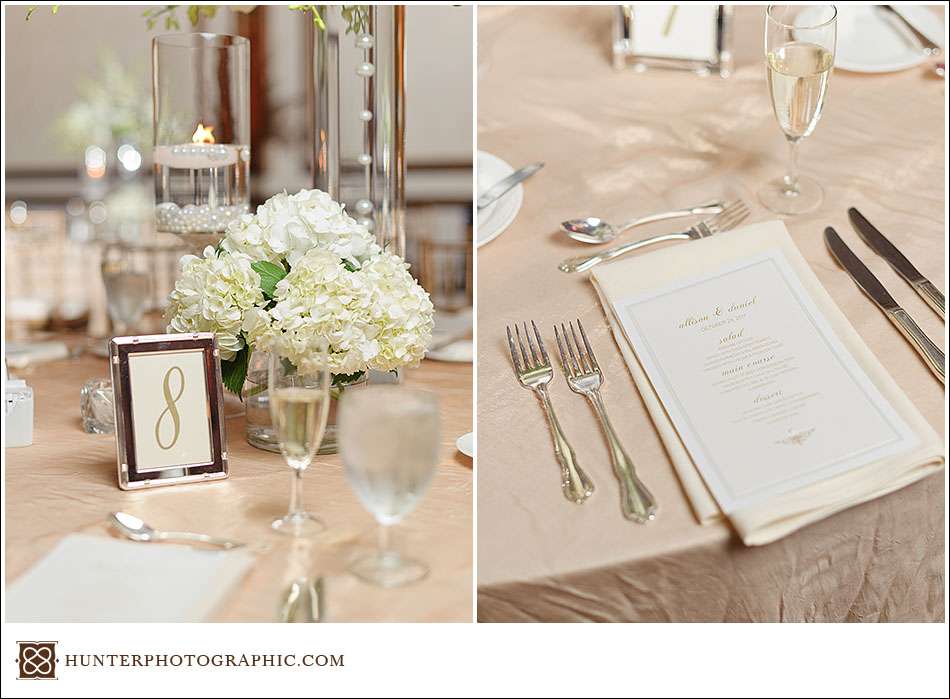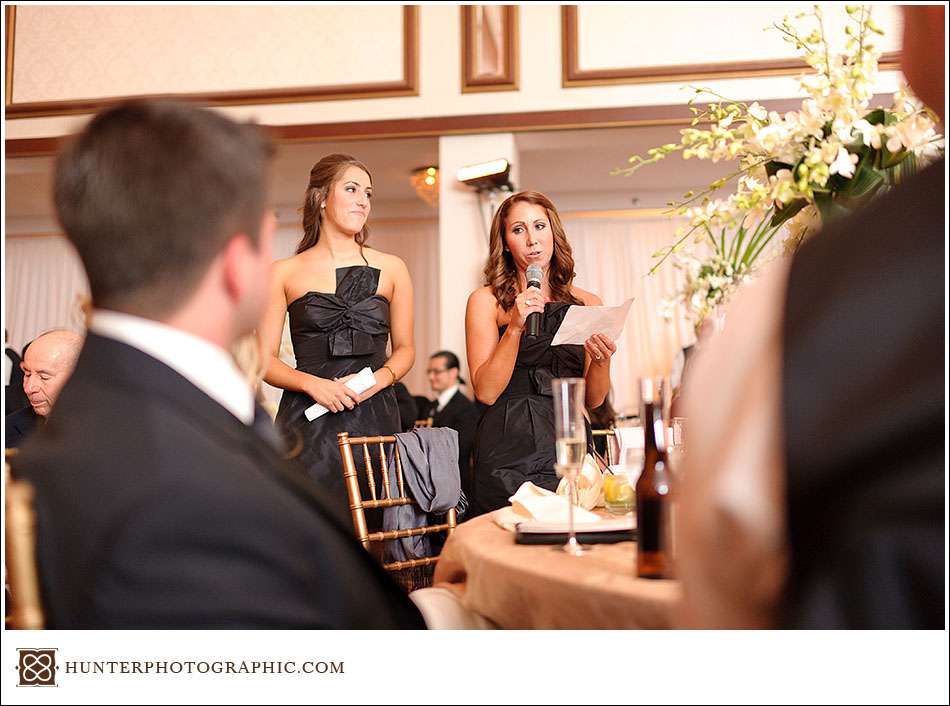 Alli's sisters gave the most heart-felt and hysterical toast. They know Alli and Dan so well, and clearly love them to death.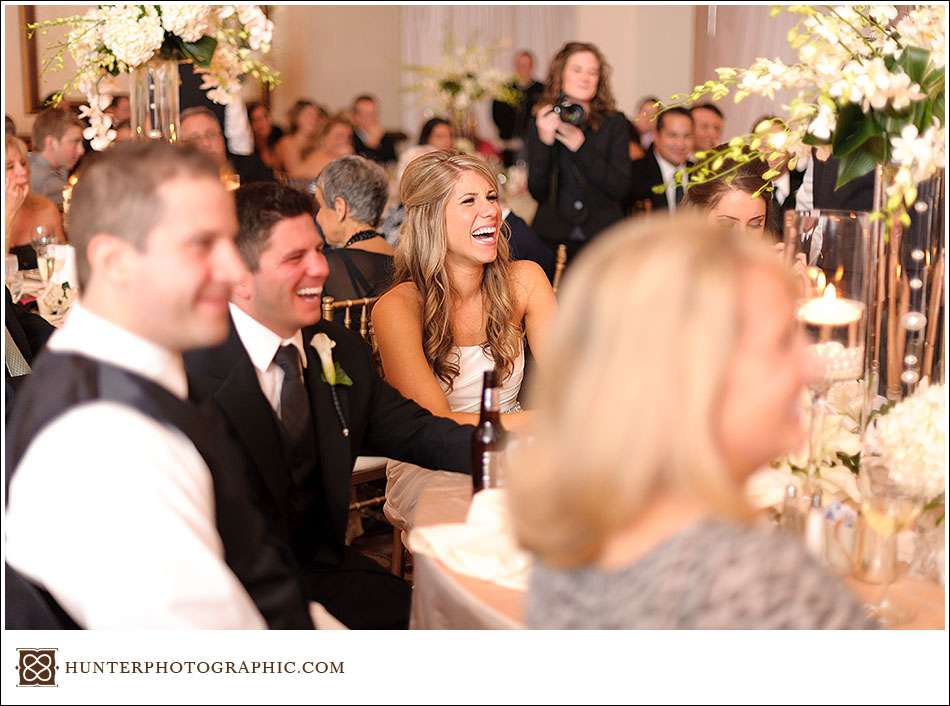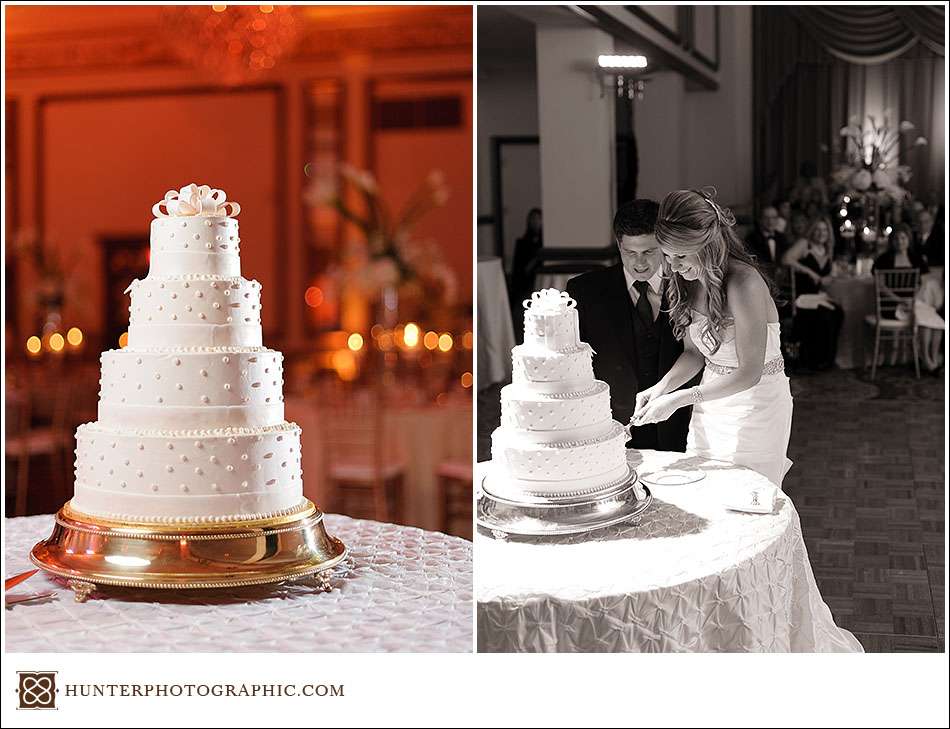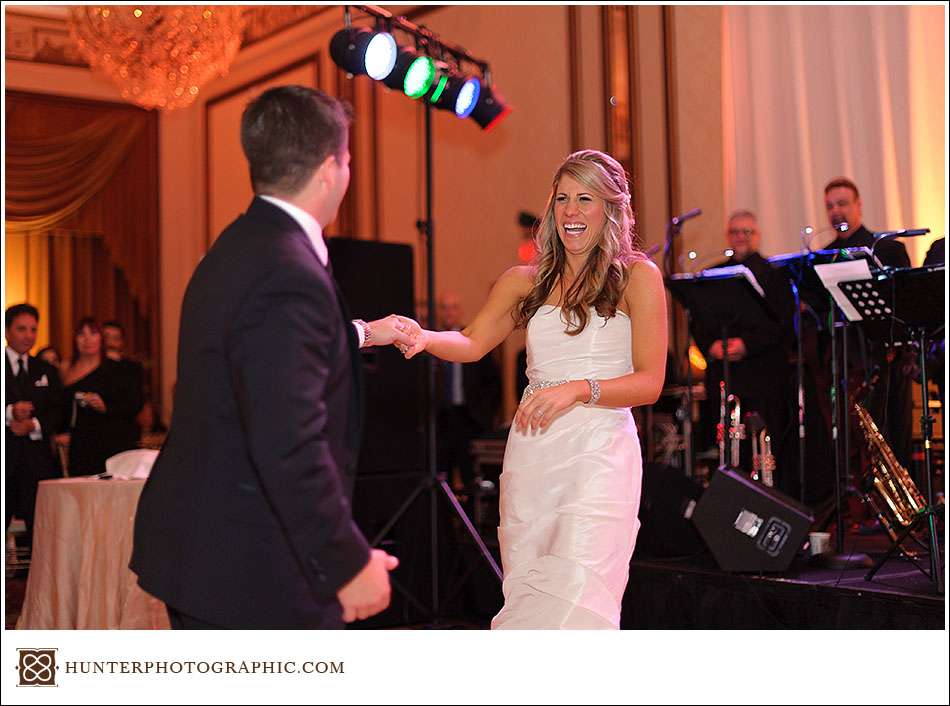 Alli and Dan's first dance backed by the Jerry Bruno Orchestra was great. All of the wedding guests stood and cheered the happy couple.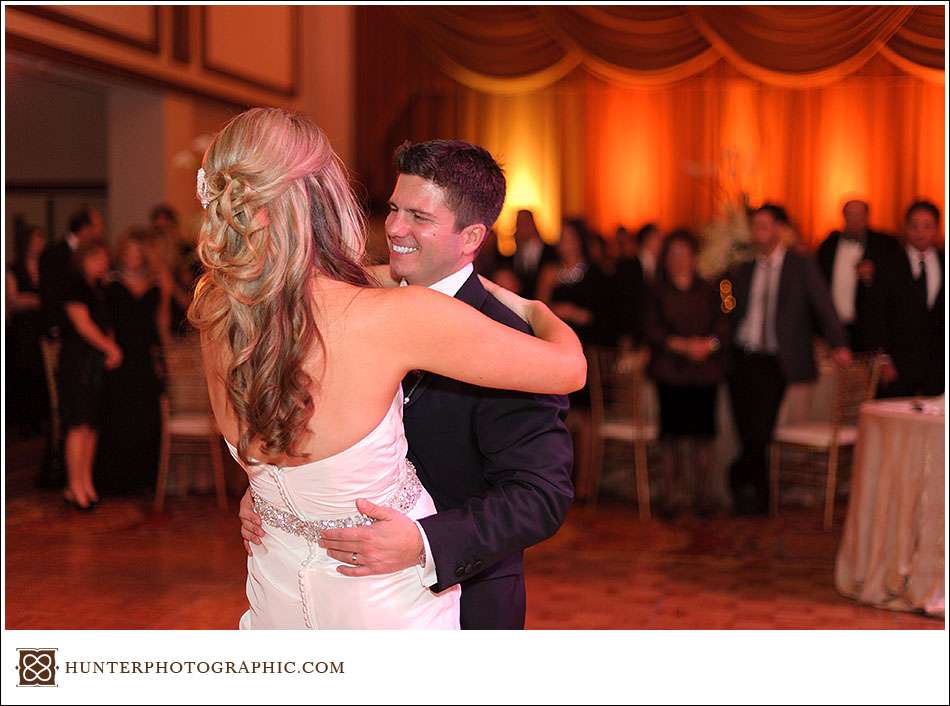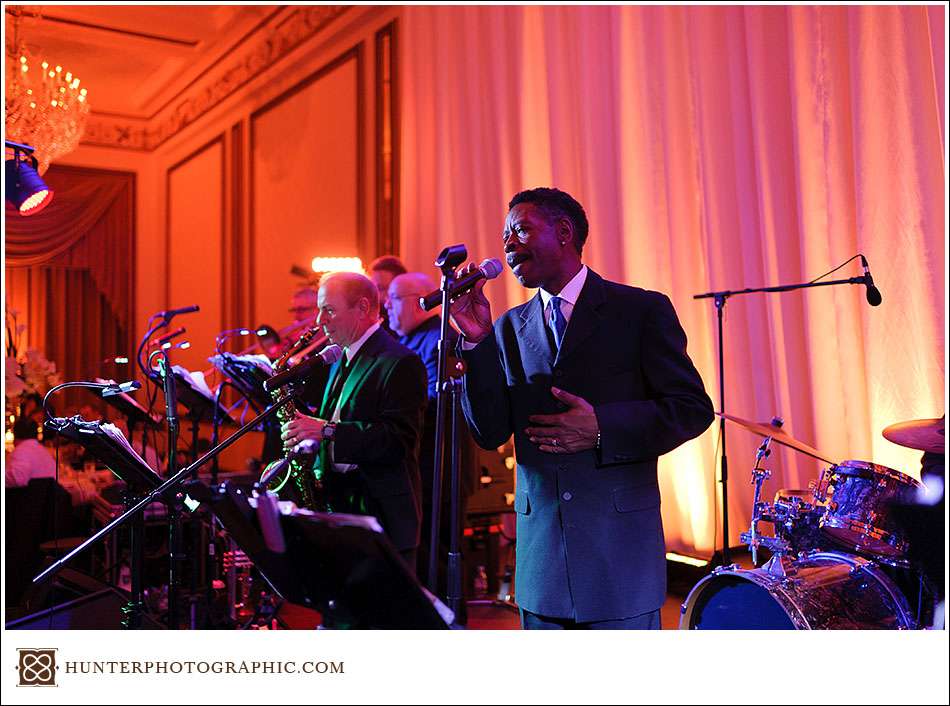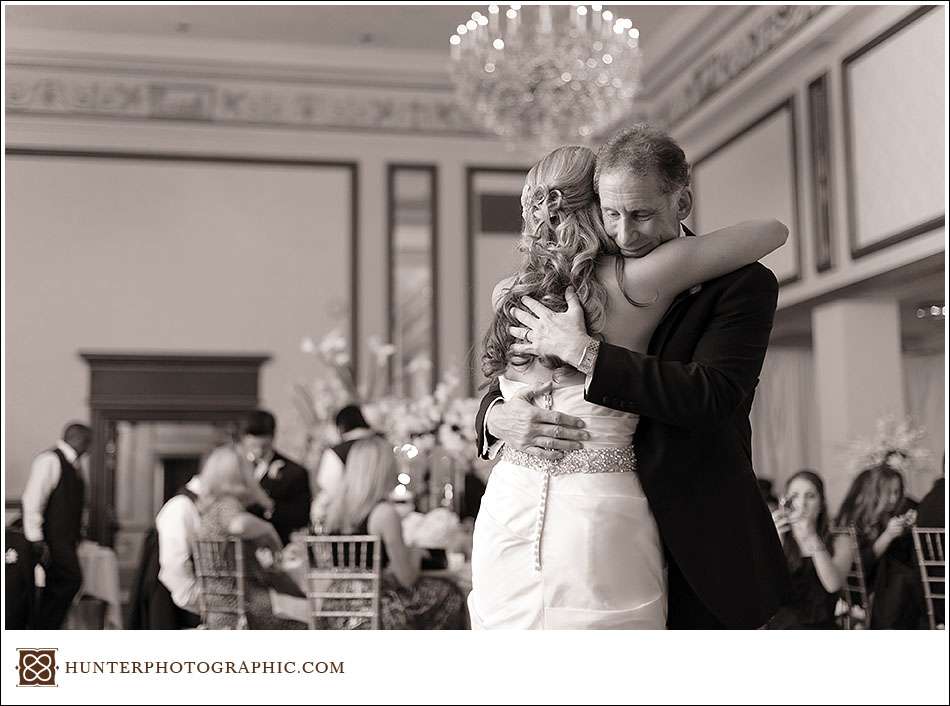 The photo above is definitely my favorite. I have a real soft spot for emotional father-daughter dances. Plus, you can just see Alli's sister in the background snapping a pic of her own.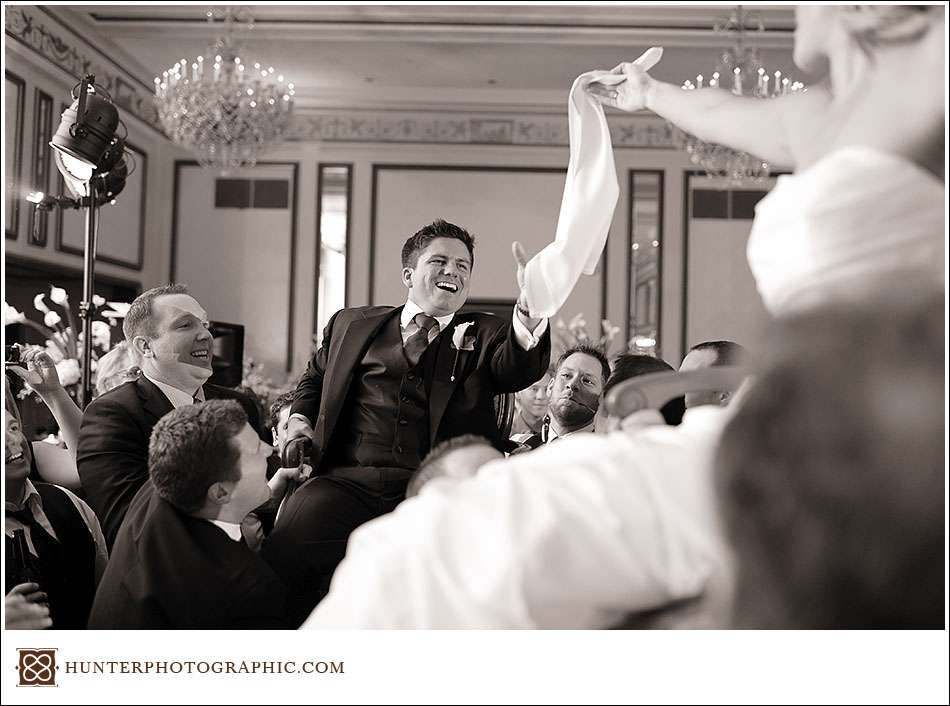 Of course it wouldn't be a wedding without the traditional Hora dance. Alli's mother later commented that it was one of the longest and largest she has seen. I believer her! I was exhausted by the end.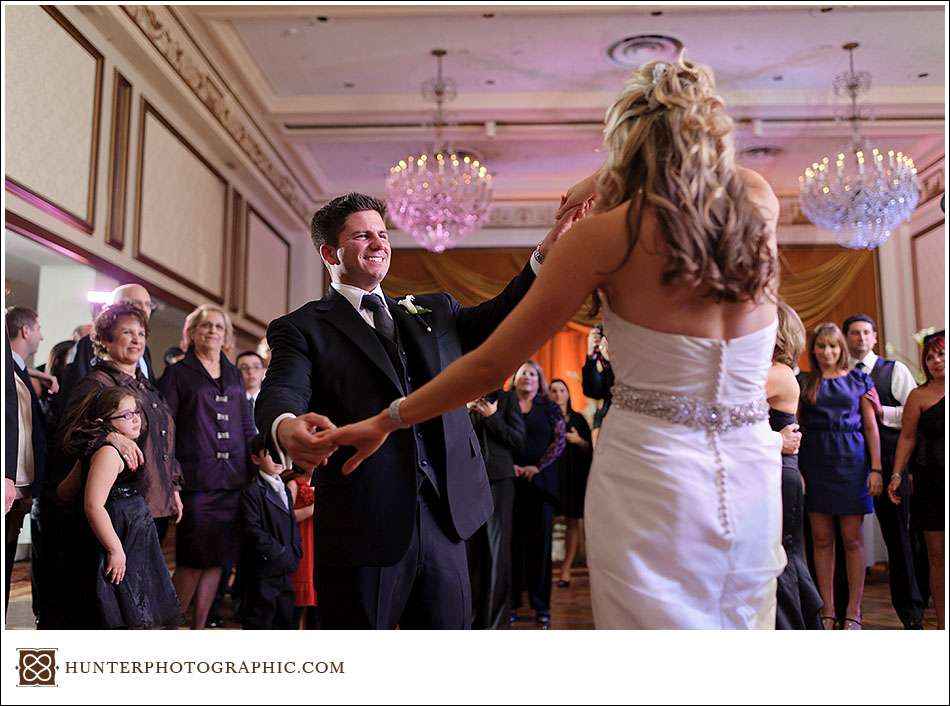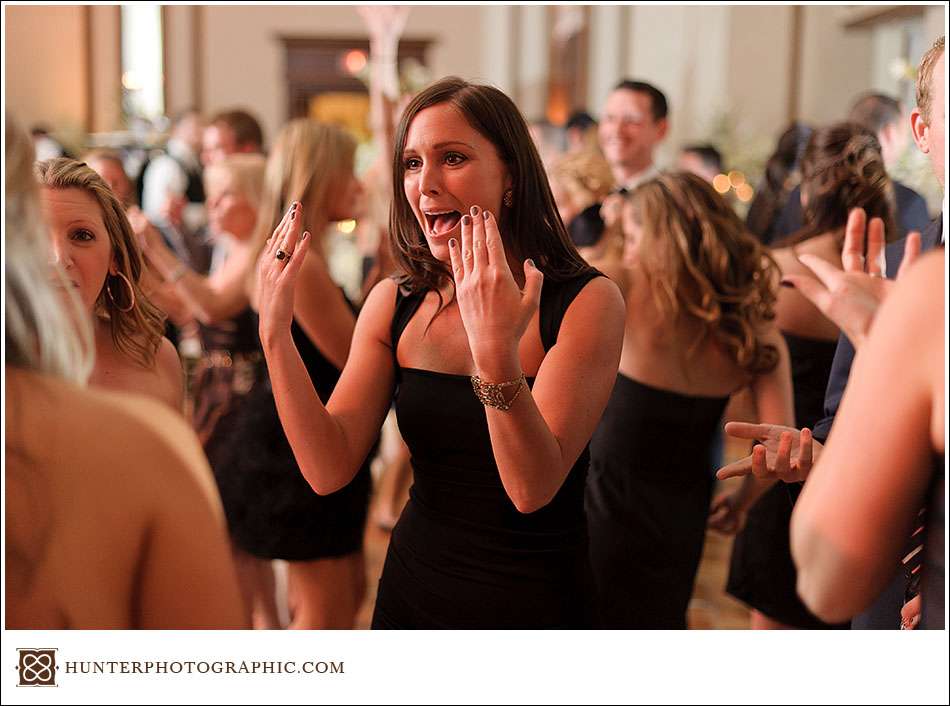 I think you can see the real excitement above. Everyone, including your's truly, was so excited for Alli and Dan. You gotta love weddings full of love.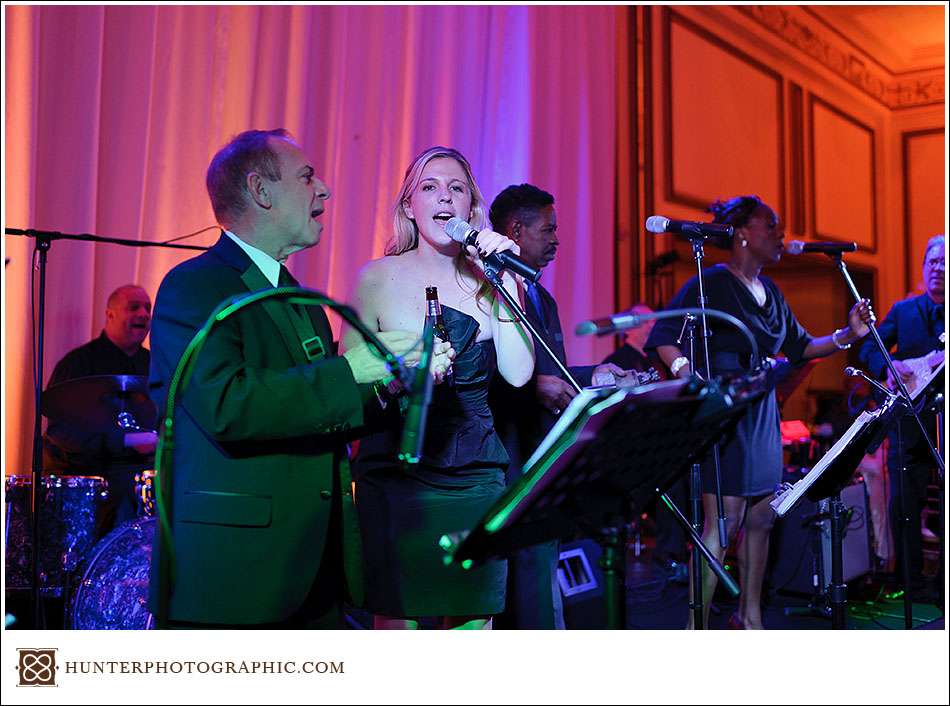 To end, the Jerry Bruno Orchestra doing their thing. One of Alli's bride's maids jumped in on the singing action. So, that's all for today. Definitely stop back soon as I have more coming to the website. Also, give us a "like" on Facebook where you can keep up with our current work.